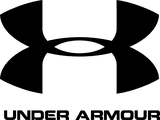 Being a runner training in the fall and winter months means a few things: I need to adapt my running schedule to work with the cooler temperatures and earlier sunsets, and I need to make sure I have gear ready that's up for the task. To add another curve ball to my training calendar this year, I'll be leaving my relatively predictable NYC climate and heading to the always-temperamental Midwest, where you can have 60 degrees one day and a blizzard the next. That's why I'm making sure I'm armed with fail-safe gear now, so there are no surprises when I hit the trails this December.
I'm no stranger to running in the cold. In fact, the winter is one of my favorite times of year to run for a number of reasons. I feel more challenged by my environment, I can feel my body putting in the extra work (and burning extra calories!), and I feel rejuvenated by the crisp air. But it's not without its difficulties — and, in my case, advanced planning.
This winter, I'll be training for my fifth marathon (and first major race since the pandemic!). The catch: I'll be doing the majority of my training on country backroads far away from my go-to New York City streets where a break and warm coffee shop is never more than five minutes away. This travel and training change means I'm faced with winter workouts on uneven terrain in unpredictable weather — and without the luxury of my full fitness wardrobe at my disposal.
Needless to say, it's essential to get my gear right, or a standard 10K run could turn miserable (or worse, lead to injury). To prep, I've been testing Under Armour's UA RUSH™ ColdGear line to make sure that I'm able to have everything I need for winter training — to streamline my gear with only the best options to pack in my suitcase. Specifically, I've been testing the UA RUSH™ ColdGear leggings and UA RUSH™ ColdGear long-sleeve top, and I can honestly say I've found my winter training mainstays.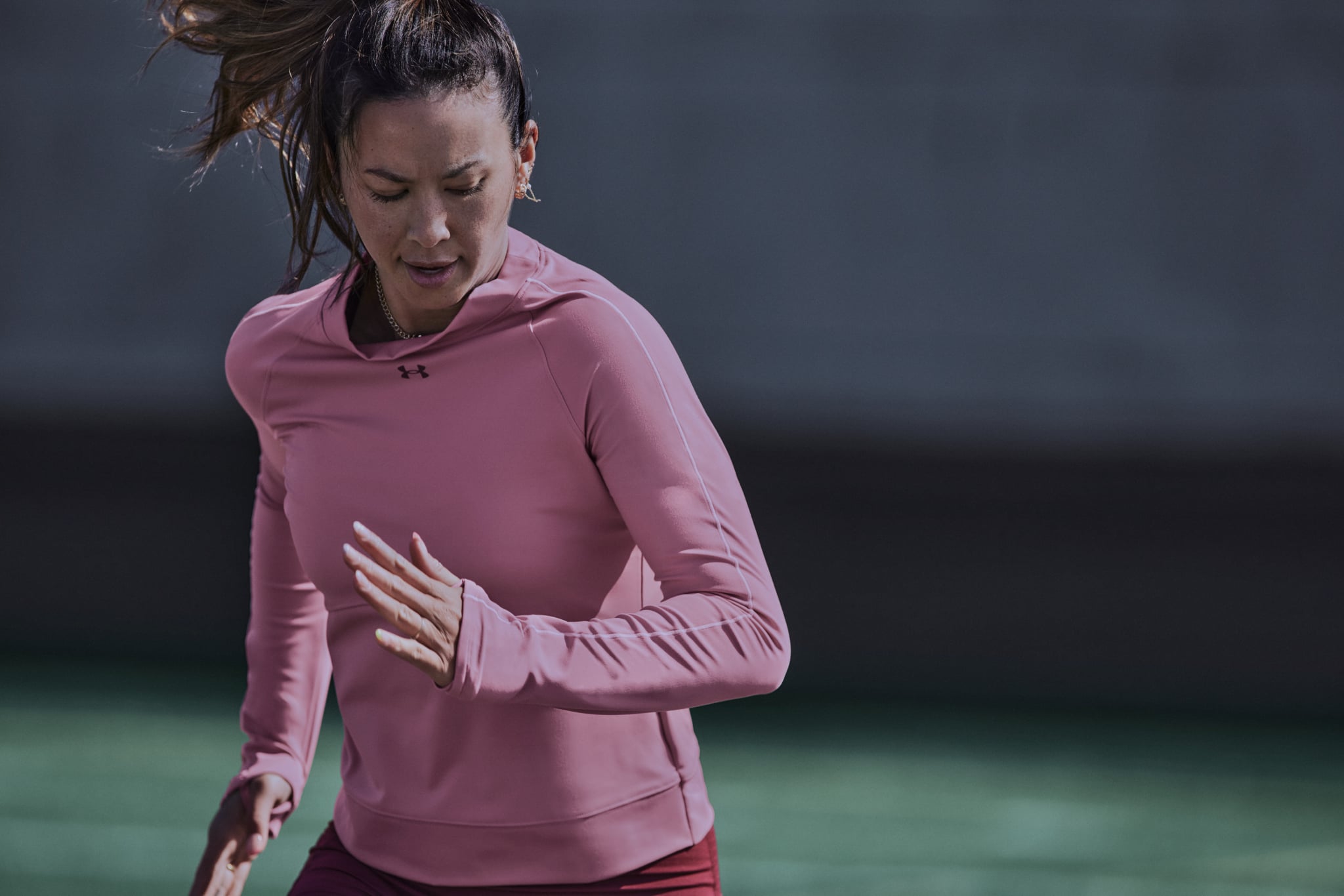 First up, the UA RUSH™ ColdGear technology found in both the leggings and the top is some of the most unique out there. The mineral-infused fabric actually reflects energy back into the body to help increase performance and boost endurance. For me, this means that I can keep pushing myself (and my mileage), and my gear will work with me to keep me powered — something that's essential when the weather is less than ideal.
What's more, the UA RUSH™ ColdGear fabric is some of the softest and most comfortable cold-weather material I've ever tested. Oftentimes when you think about winter workouts, you picture layers upon layers of frumpy jackets and sweatshirts. And when you're running miles on end like I am, this can lead to overheating, stuffy, sweaty gear, and ultimately, a horrible run.
I notice the benefits of the UA RUSH™ ColdGear most in the long-sleeve top. The sleek and fitted cut leaves me feeling like I've got a solid base layer, as well as a main piece. Plus, it's versatile enough to take on 50 or 15 degrees Fahrenheit: it's breathable and stretchy, so I can take on a trail run with the confidence that I won't get too hot or too cold. This is essential when I'm only able to pack a handful of gear for a full month of training.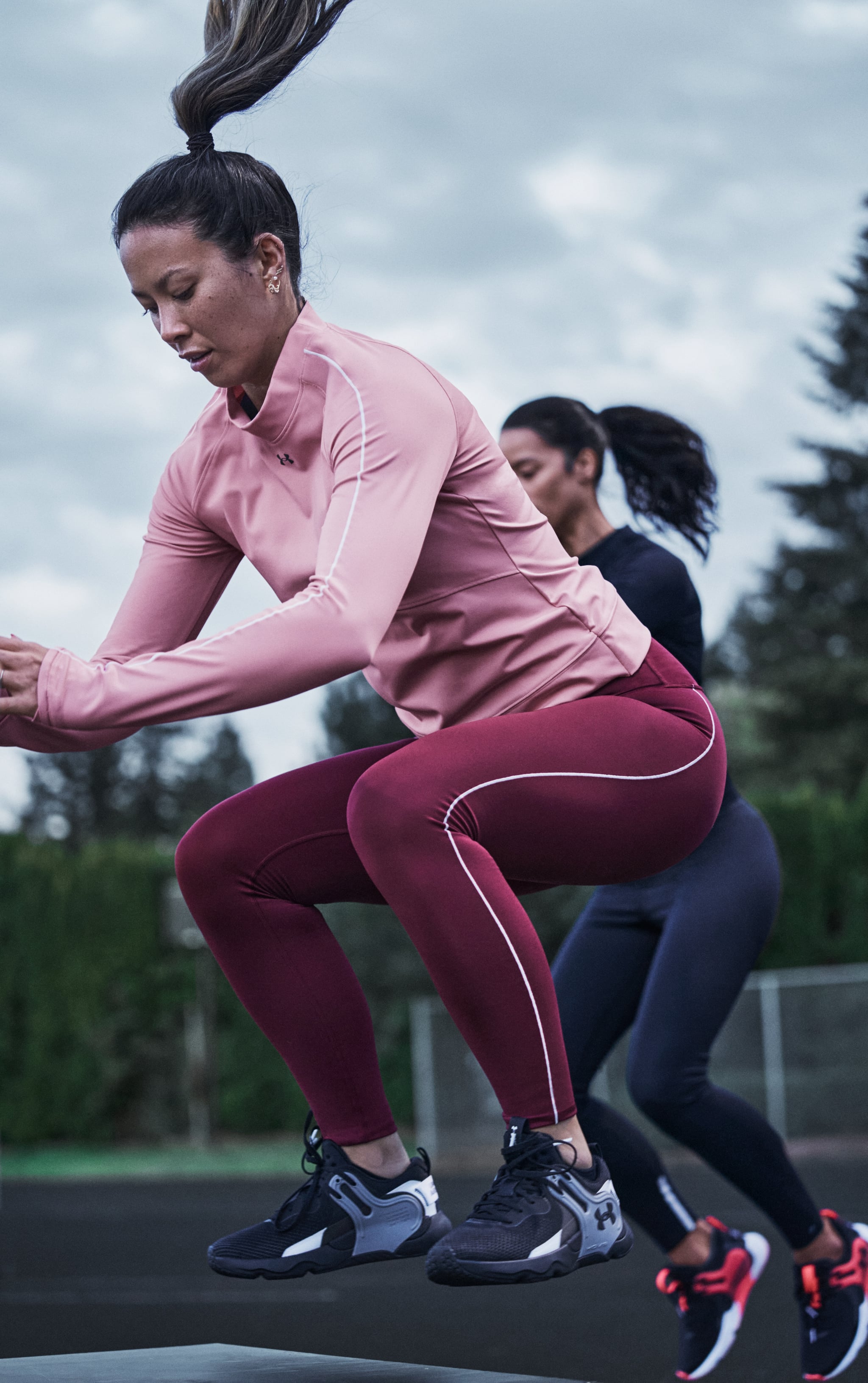 Lastly, the UA RUSH™ ColdGear infrared fabric on the leggings means I can work out — and sweat — on the chilliest of days and never feel confined or uncomfortable. One of my biggest complaints with my standard winter running leggings is that they feel too confining. This pair retains UA sweat-wicking tech, so I always feel fresh and chafe-free while moving. What's more, the high-rise UA No-Slip Waistband on the leggings delivers superior coverage and support that simply doesn't budge, which is critical when I'm tackling uneven country roads.
Running is simply a part of my life. And just because my location changes or the temps start to dip, it doesn't mean I have to give up on that aspect of my life. Adapting is simply another part of the training process. Luckily, now I don't have to miss a beat with my outdoor training this winter.
Shop UA RUSH™ ColdGear