Under Armour's 2021 Pride Collection Celebrates "All Athletes — No Exceptions"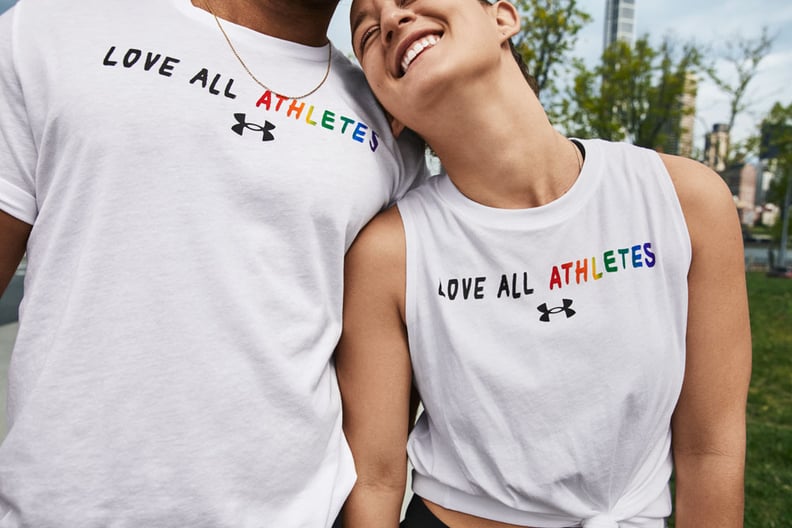 Courtesy of Under Armour
Courtesy of Under Armour
As POPSUGAR editors, we independently select and write about stuff we love and think you'll like too. If you buy a product we have recommended, we may receive affiliate commission, which in turn supports our work.
Under Armour's 2021 Pride collection — United We Win — is here! According to promotional materials, each piece was designed by their LGBTQ+ teammate resource group, UNIFIED. The handwriting and drawings on select items in this collection were inspired by the "original Pride march in 1970." UNIFIED's commerce lead RJ Mansfield said, "We used everyone's signs to inspire the print, which is essentially a photo collage of handwritten messages of Pride. . . whereas previous collections used colors that were slightly muted, this year's upped the saturation; sending the message that the LGBTQ+ must live even louder in support of each other."
Speaking of support, a portion of the proceeds from this drop will directly benefit The Pride Center of Maryland and the development of their new wellness studio and digital lounge. The creation of this space aims to provide a welcoming fitness environment for the LGBTQ+ community of Baltimore.
Swipe through to see some of our favorite pieces, or view the full United We Win collection here.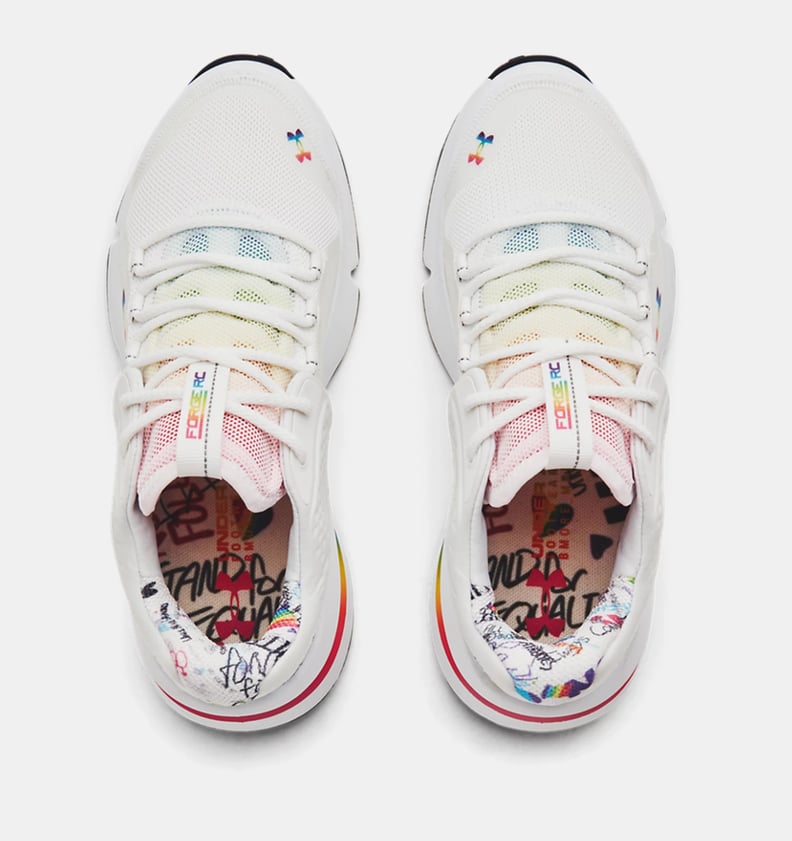 UA Forge RC Pride Sneakers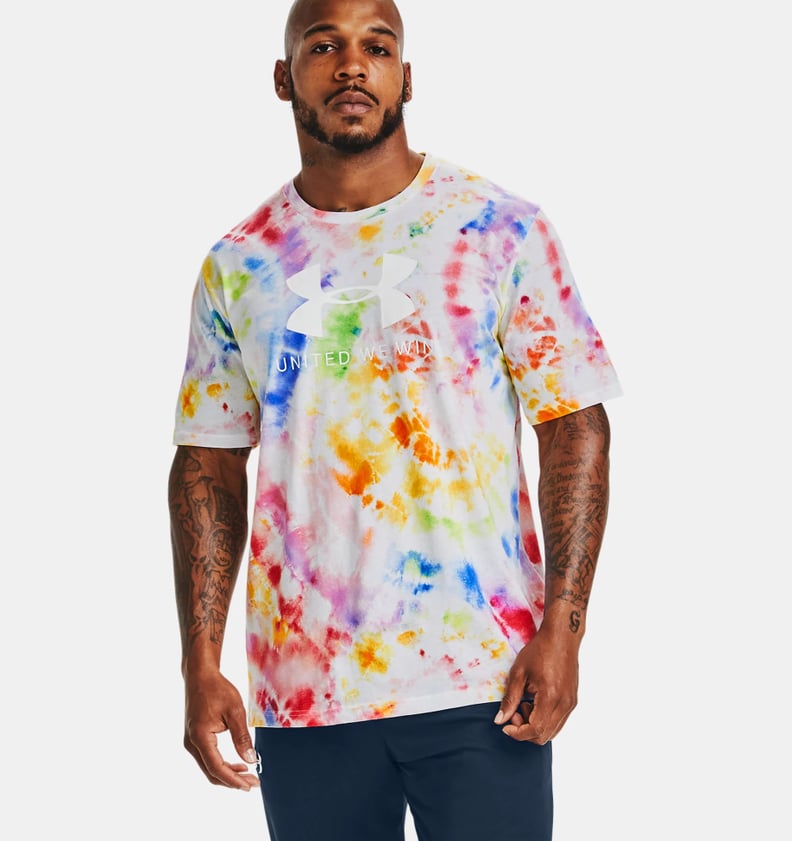 UA UWW Pride Tie Dye Short Sleeve
Honestly, I don't know when the tie-dye wave in fashion came back, but I'm glad it did. Now I can add this UA UWW Pride Tie Dye Short Sleeve ($30) to my colorful collection.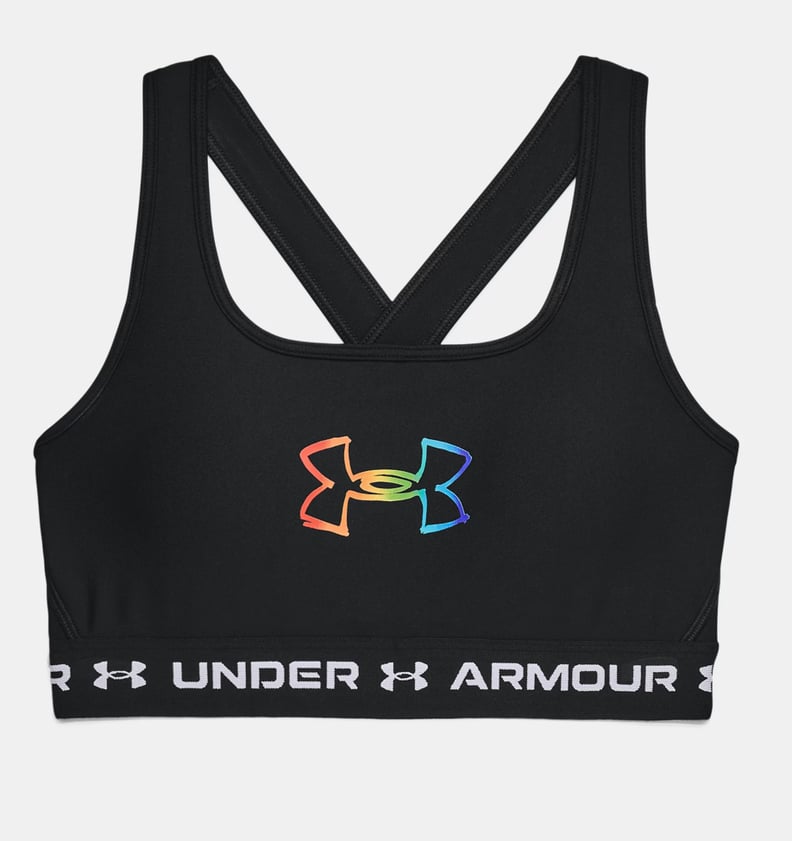 Armour Mid Crossback Pride Sports Bra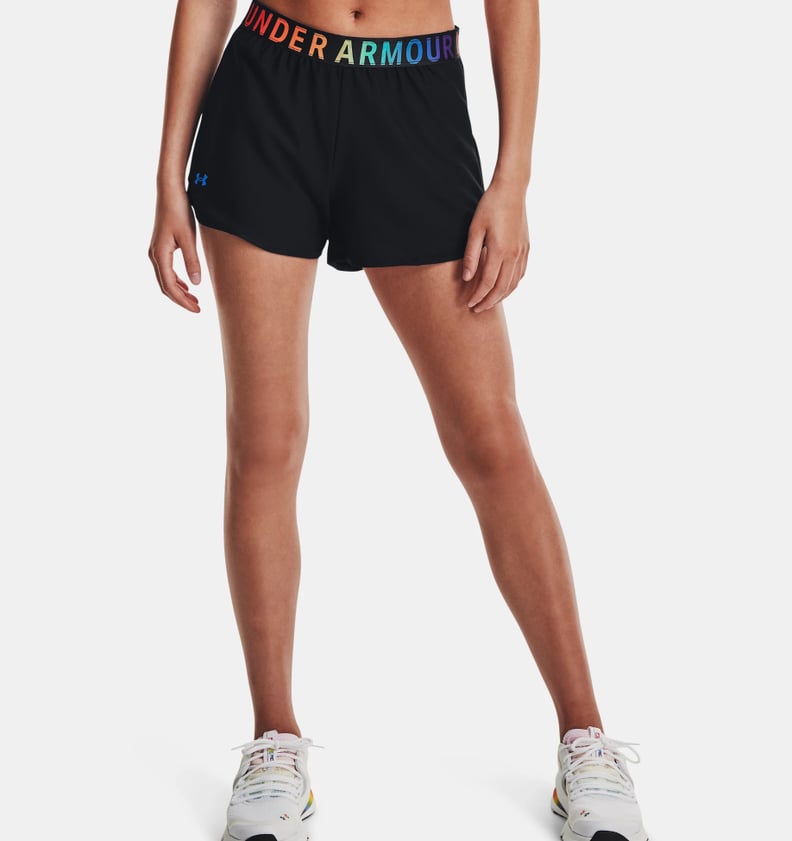 UA Play Up 2.0 Pride Shorts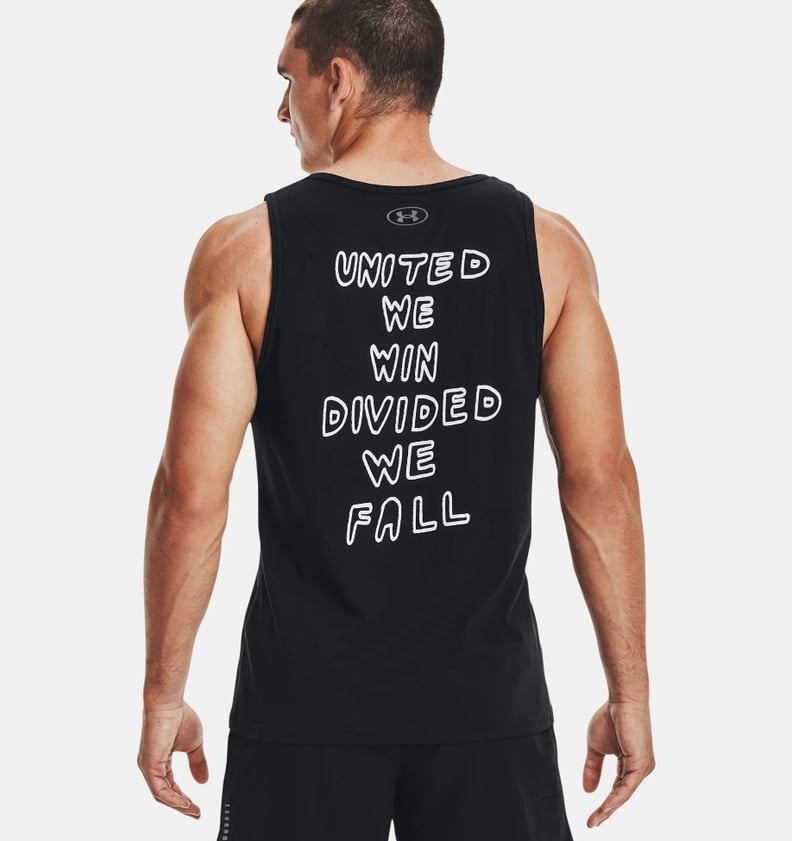 UA Pride Tank
The message on the back of the UA Pride Tank ($30) is one we can literally carry with us in and out of the gym.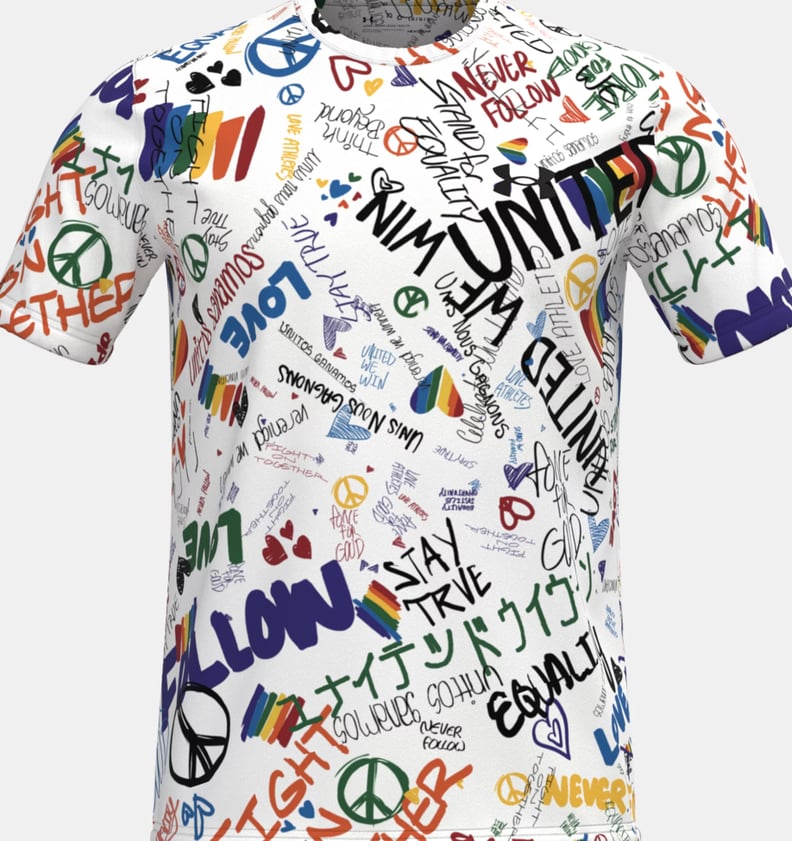 UA Pride Short Sleeve
The UA Pride Short Sleeve ($25) is the definition of wearable art. This is one of the pieces inspired by the "DIY signage" from the "original Pride march of 1970."
PS: if you want to wear this design from head to toe, keep swiping for the rest of this outfit.
UA Launch SW 7'' Pride Shorts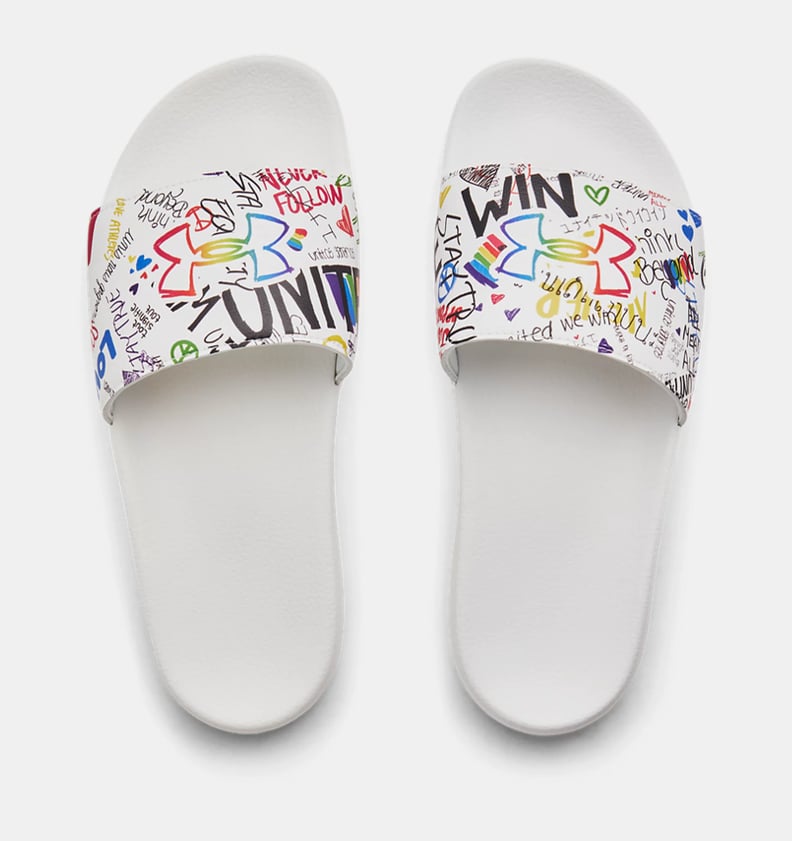 Unisex UA Core Remix Pride Slides