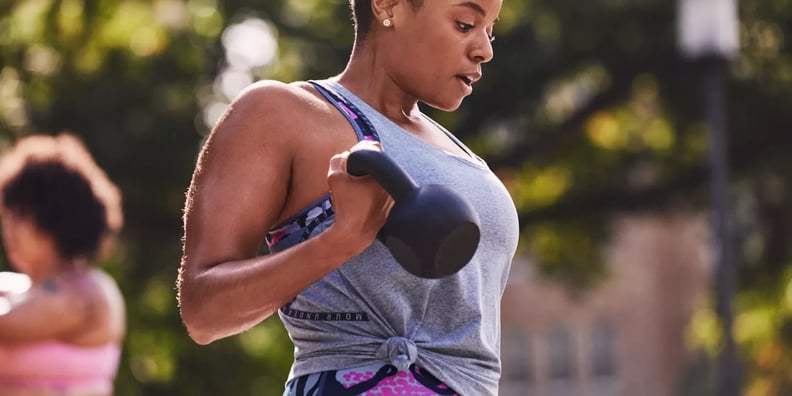 Under Armour
Under Armour
As POPSUGAR editors, we independently select and write about stuff we love and think you'll like too. If you buy a product we have recommended, we may receive affiliate commission, which in turn supports our work.
We're always looking for high-performing workout gear that can take us through our sweatiest workouts, and this summer, that takes on a whole new meaning. With temperatures rising, we're already grabbing our sweat-wicking gear on our early morning runs, so it's safe to say our gear needs to perform. Plus, cute products don't hurt either, so that's why we turn to Under Armour.
Right now, the brand is having a biannual sale, so if you've been slyly eyeing a new pair of bike shorts or a supportive sports bra, this is the time! Get your favorite staples at a discount, and thank us later. Keep on reading to shop our selections.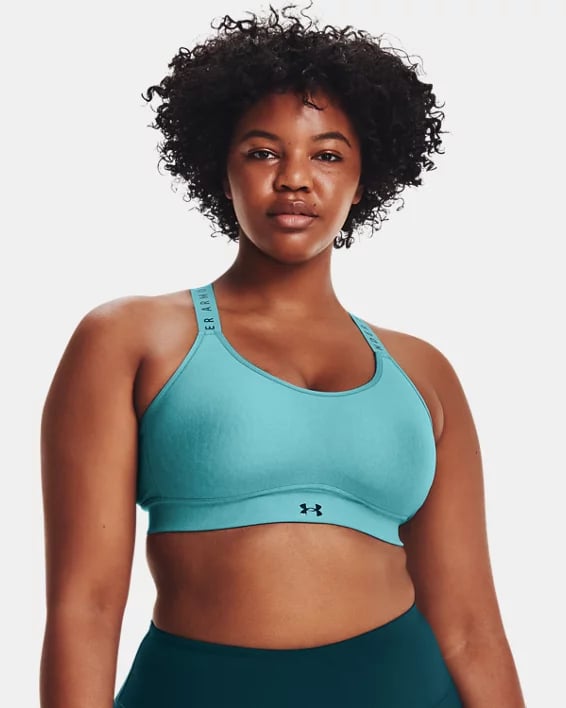 Great For Cycling: Under Armour Infinity Mid Heather Cover Sports Bra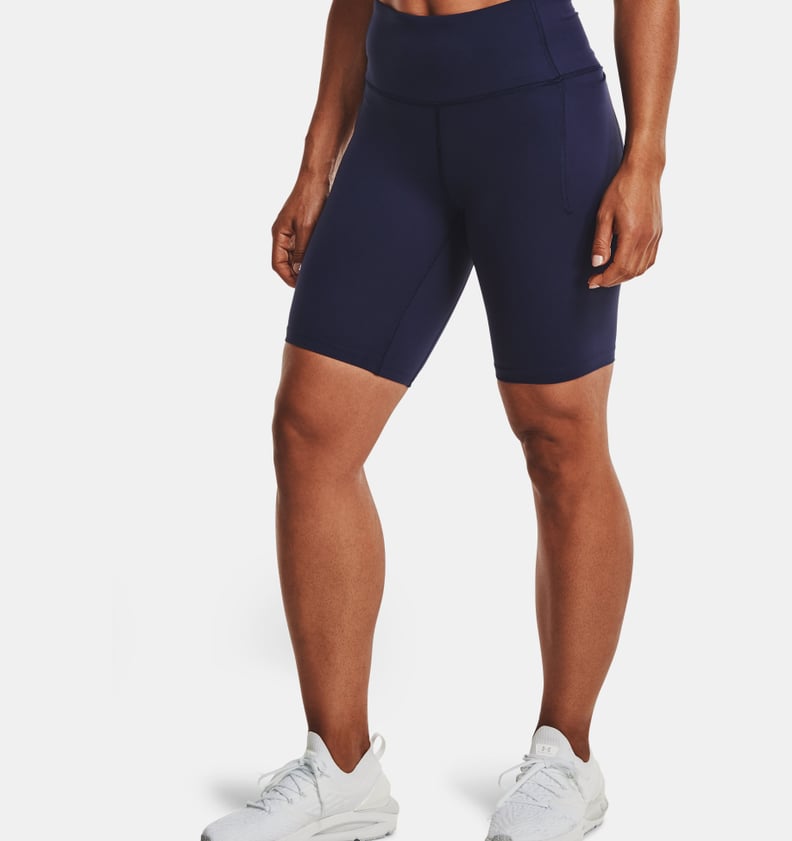 Great For Hot Yoga: Under Armour Meridian Bike Shorts
The Under Armour Meridian Bike Shorts ($46, originally $60) are bestsellers for a reason. They're lightweight and breathable, but still hold you in. If you're returning to a hot yoga class, go with these.
Great For Breathability: Under Armour Knockout Tank
When we think of the ideal workout tank, it looks something like this Under Armour Knockout Tank ($31, originally $35). It's well-ventilated and will carry you through your toughest sweat sessions.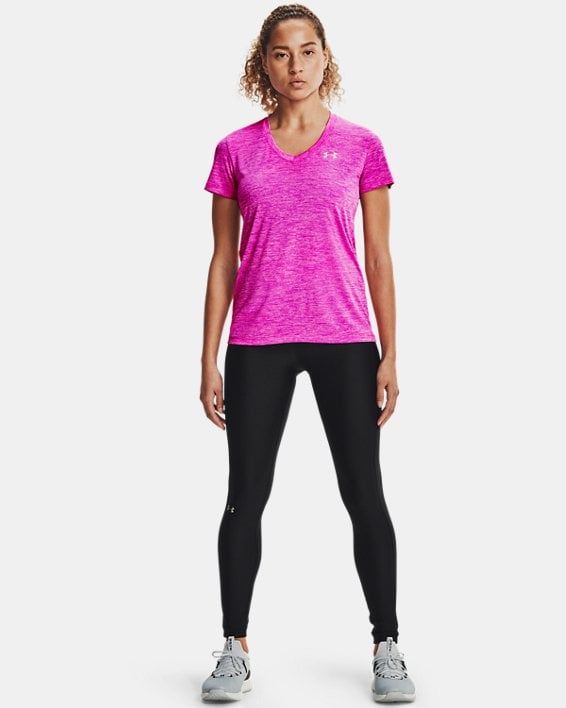 Great For Sun Coverage: Under Armour Tech Twist V-Neck
If you're like us, you know the pain of a tank top sunburn when you're outside working out. That's why we love this lightweight Under Armour Tech Twist V-Neck ($20, originally $25).
Great For Running: Under Armour Play Up Shorts 3.0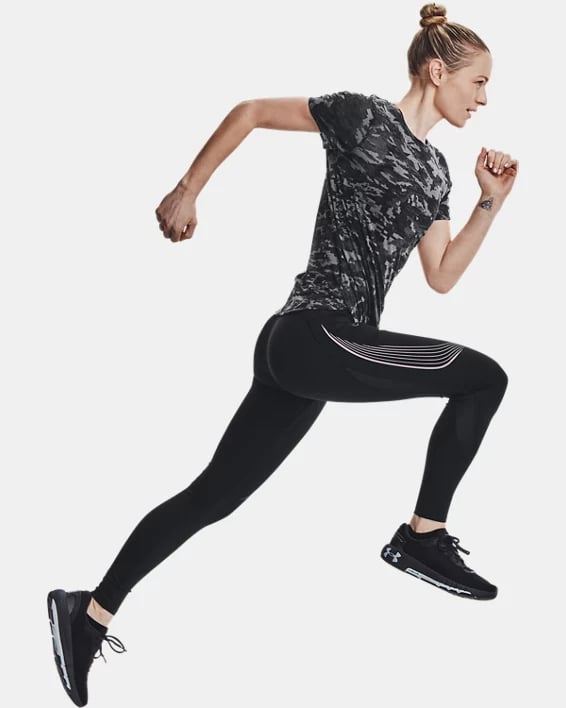 Great For Endurance Training: Under Armour Rush Run Stamina Tights
Aside from being cute, these Under Armour Rush Run Stamina Tights ($77, originally $90) are so technologically cool. The leggings are made from a mineral-infused fabric that's designed to reflect the energy you're emitting back into your muscles, improving your endurance.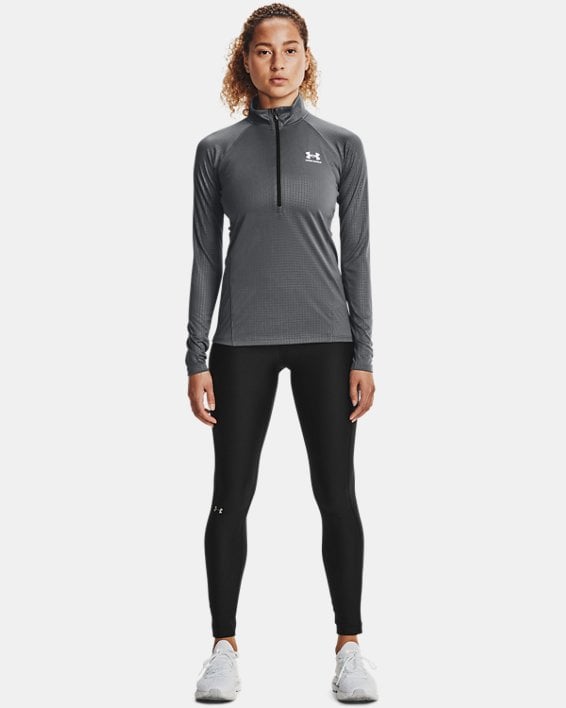 Great For Layering: Under Armour Tech Grid Print 1/2 Zip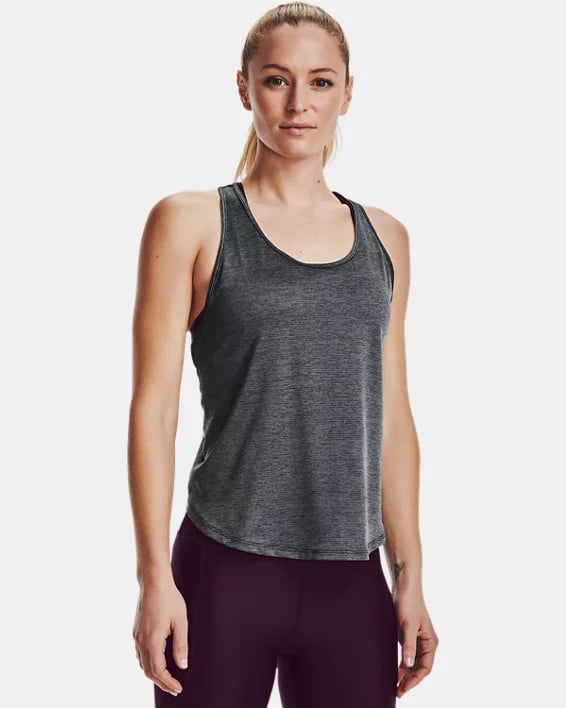 Great For Comfort: Under Armour Tech Vent Tank
When you think comfort and breathability, think of this Under Armour Tech Vent Tank ($26, originally $30). It comes in a bunch of colors, but we love the heather black.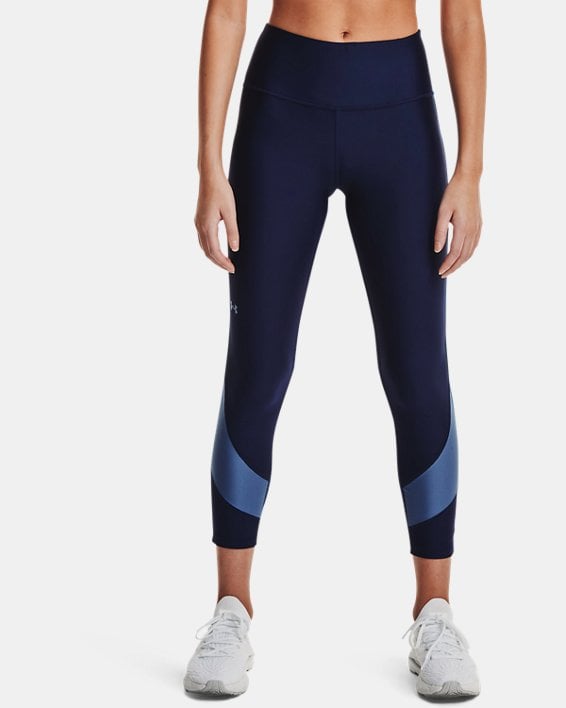 Great For Heat Protection: Under Armour HeatGear Armour No-Slip Waistband Taped Ankle Leggings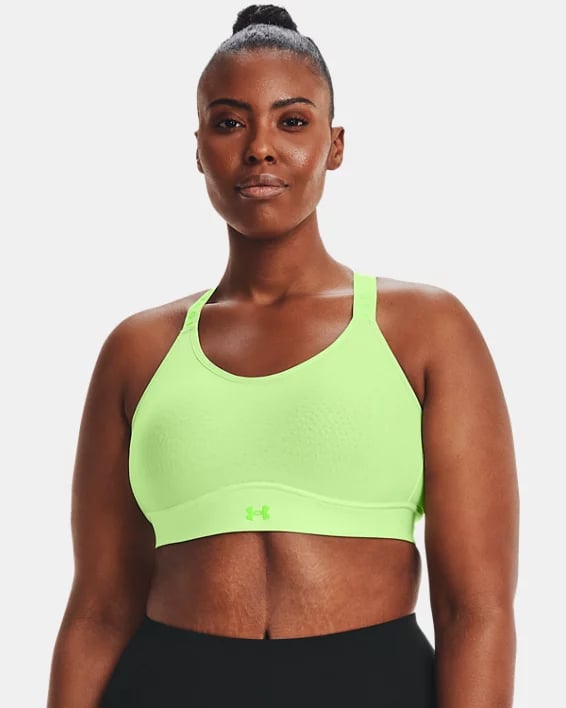 Great For Comfort and Support: Under Armour Infinity Mid Sports Bra