Underwire Sports Bras? 3 Women Put Them to the Test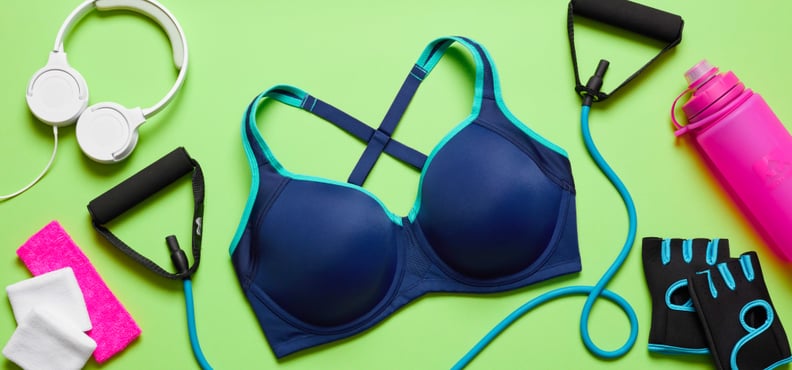 POPSUGAR Photography | Tom Medvedich
When it comes to fitness gear, you need pieces that work as hard as you do. They should be breathable, comfortable, moisture-wicking, and most importantly, supportive. But if you're on the busty side, the latter attribute can be particularly hard to come across, especially when it comes to your sports bras. That's where underwire designs come in.
Curious how well they can hold you up? We asked three women to test drive the Vanity Fair sport bra for a variety of workouts. Available in sizes 36C to 44DD, this bra is designed to control bounce, provide lift and separation, and stay firmly in place through all your low-to-medium impact activities. Read on to see how it fared.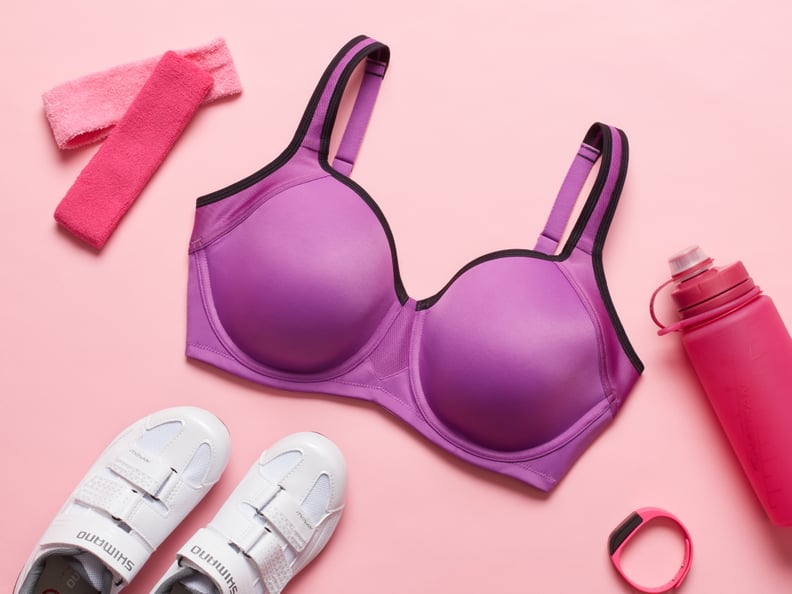 It provided Lena the bounce control she was seeking for spin class
Lena's biggest struggle is finding a bra that minimizes movement, especially for an intense activity like spinning. With the fuchsia Vanity Fair piece, she was able to conquer her workout confidently.
"For me, the most challenging part of finding the right sports bra for my body is being able to find a bra with amazing bounce control. When taking a SoulCycle class, sometimes I get insecure about REALLY getting in to the music. When I'm bobbing up and down and feeling a song, my breasts normally don't stay in place. The bra gave me the support that I needed to feel comfortable and in control of my body. It made it so much easier to focus on my workout and not worry about how I look. And thanks to the moisture wicking, I even felt good enough to run some errands afterward when I typically go straight to the shower!" — Lena Kauffman, administrative assistant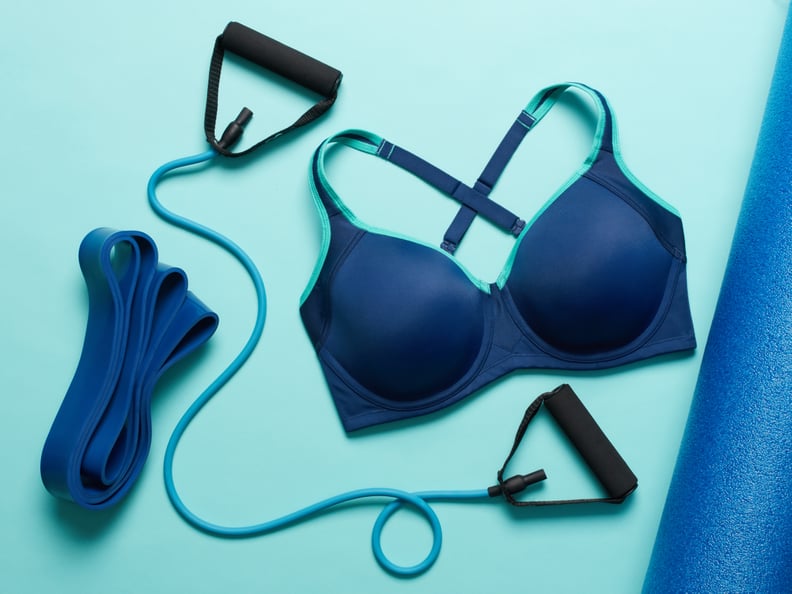 It gave Sabrina the coverage she needed for strength training
Not only did Sabrina find her navy bra perfect for TRX and strength training, she was excited about the inclusive sizing that resulted in a better fit for her body.
"This bra is really good for circuit training, as it's low-impact so my chest isn't bouncing around a lot to begin with, and it felt supportive without being restrictive. The underwire provided a lift that other sports bras don't have, and the straps didn't dig in or slide around. It's really difficult to find a sports bra that gives me the right kind of coverage without making it feel like I'm squeezing myself into a tube — when something is sized as L, XL, or XXL, it doesn't really allow for different breast sizes. It was nice to feel like I had some coverage while not having to be squished into something that only fits a certain way. I appreciate the normal experience versus a one-size-fits-all situation." — Sabrina Eldredge, senior director, product management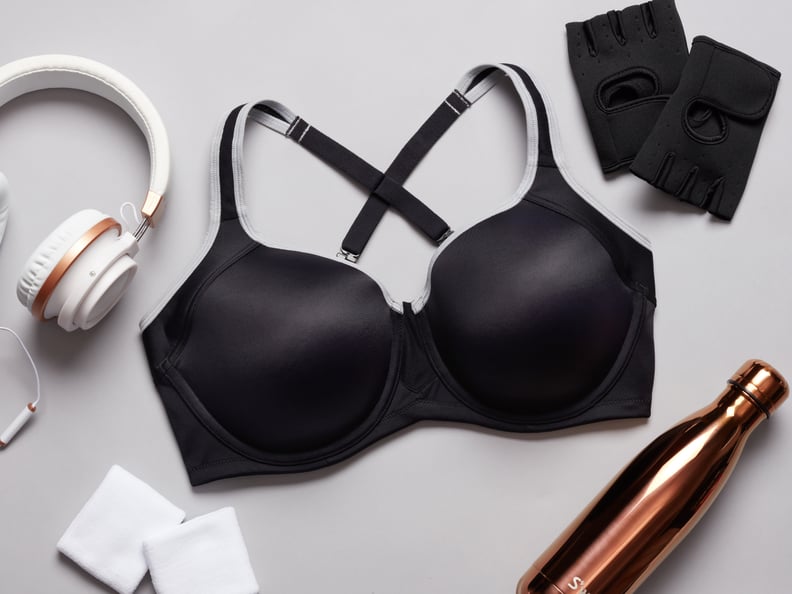 It stayed in place for Caitlin's rowing workout
Caitlin's main concern when engaging in a fitness activity like rowing is that her bra will shift during the course of the workout. Luckily, that wasn't the case with her black Vanity Fair version.
"I really struggle to keep my bras from riding up and getting bunched. The U-shaped construction of the back, along with the wide straps, really helped with keeping everything in its place. It stayed put for my entire workout and provided great support." — Caitlin Moulthrop, coordinator, email marketing