Vegan Nut-Free Cheese Sauce Recipe
This Vegan Cheese Sauce Made With High-Protein Red Lentils Looks So Damn Creamy!
There are so many vegan cheese sauce recipes out there, but most of them use raw cashews to get that smooth and creamy texture. While eating a handful of cashews offers healthy fats and protein, when you use half a cup of cashews to make a vegan cheese sauce, you end up adding hundreds of calories and grams of fat to your pasta, grilled cheese, nachos, burritos, or whatever you're using it for.
If you're looking for a lower-calorie, lower-fat option, this homemade vegan cheddar-cheese sauce recipe from Plantifully Based is made using red lentils, which offers filling fiber and satiating protein. The coral color also adds a nice color to the sauce, making it look more like "real" cheese. Check out the recipe either on her YouTube video and her blog post. Aside from lentils, it's made with nutritional yeast, unsweetened dairy-free milk, and a little paprika for flavor and color.
This recipe makes about four servings. Here's the nutritional info from verywell.com for one two-ounce serving: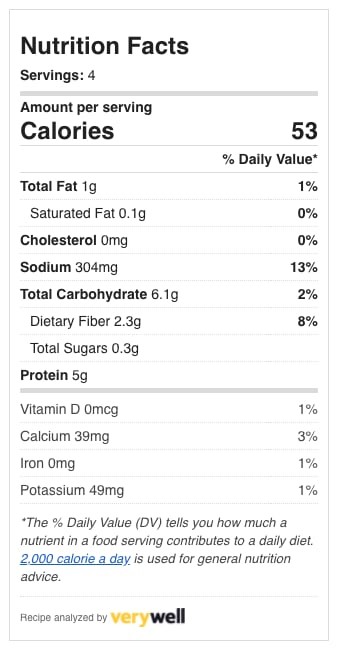 For comparison, the nutritional info for a quarter-cup serving of shredded cheddar cheese is 110 calories, nine grams of fat, six grams of saturated fat, 30 milligrams of cholesterol, one gram of carbs, zero grams of fiber and sugar, and seven grams of protein.
This vegan cheddar cheese recipe has half the calories, eight grams less fat, zero cholesterol, and offers 2.3 grams of fiber and almost the same amount of protein. If you're trying to eat more plant-based, for ethical reasons or because dairy causes you digestive issues or other health issues, try this healthy alternative.