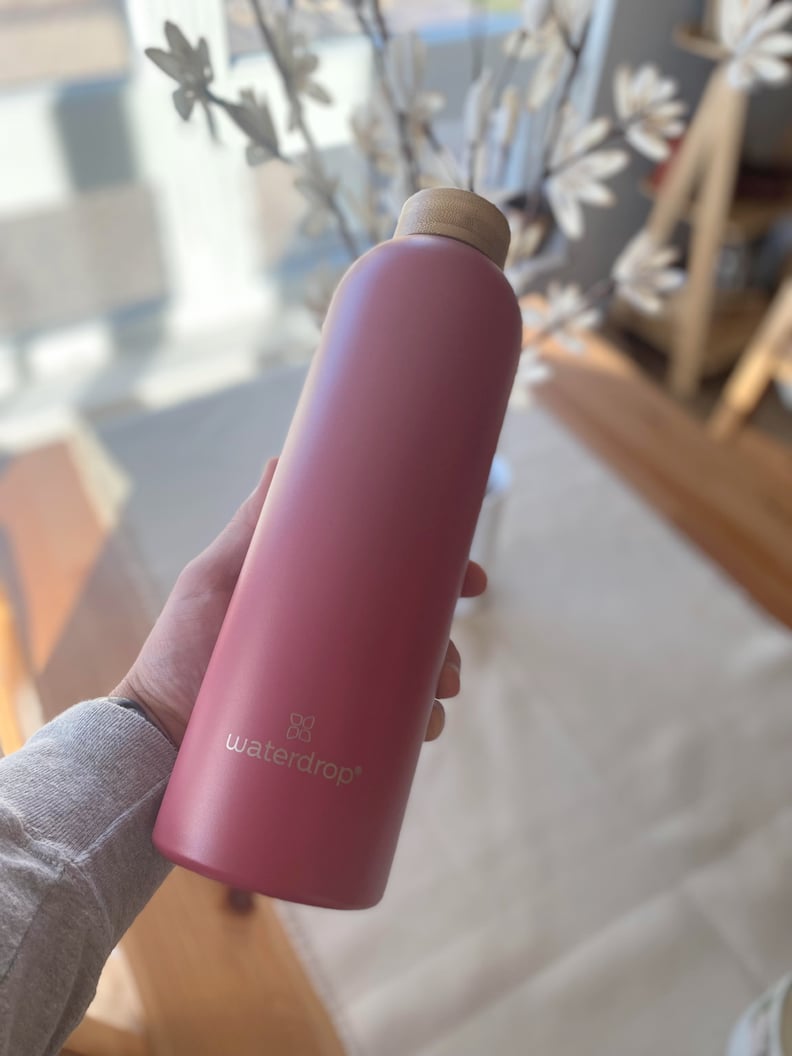 POPSUGAR Photography | Marisa Petrarca
POPSUGAR Photography | Marisa Petrarca
As POPSUGAR editors, we independently select and write about stuff we love and think you'll like too. If you buy a product we have recommended, we may receive affiliate commission, which in turn supports our work.
I'm no stranger to a niche TikTok community, from time management 'Tok to spirituality 'Tok. Another? Water bottle 'Tok. I've been influenced by the viral Stanley tumbler, fascinated by Alix Earle's beloved Air Up bottle, and, most recently, interested in the Waterdrop Steel Bottle Starter Set ($52). As someone who loves water that doesn't taste like water (if you get it, you get it), I was captivated by the brand's concept. Let me explain: Waterdrop sells sustainable steel water bottles, but what separates it from the pack is that it also sells "microdrinks," aka little cubes that you drop into your water bottle for added flavor, vitamins, and more. It's marketed as a healthier choice than soda or other sugary drinks while still having an appeal of its own.
Below, I dive into more details about the bottle and microdrinks so you can decide if it's bound to become your new go-to water bottle, too.
What I Love About the Waterdrop Steel Bottle
I know it's kind of strange to compare a water bottle to sunscreen, but a dermatologist once shared an analogy that stuck with me and applies in this context, too. While picking their brain on the best face sunscreen out there, they told me that it's the one that you'll actually use consistently. This sentiment holds true for my hydration journey as well because I'm admittedly not the best at staying adequately hydrated — but thanks to this water bottle and its complementary microdrinks, I'm getting better at it.
The variety of microdrink flavors is a game changer, each offering unique benefits with different ingredient formulations. Beyond addressing skin goals like "youth" and "glow," the brand also caters to cravings, introducing its latest flavor: Cola ($13). An FYI: you can use its preservative-free microdrinks in sparkling water, especially for flavors like Cola, as it mimics the sensation of sipping on actual Coca-Cola. This flavor doesn't come in the starter pack, but it's worth coveting if you, like me, are seeking a healthier alternative to the OG.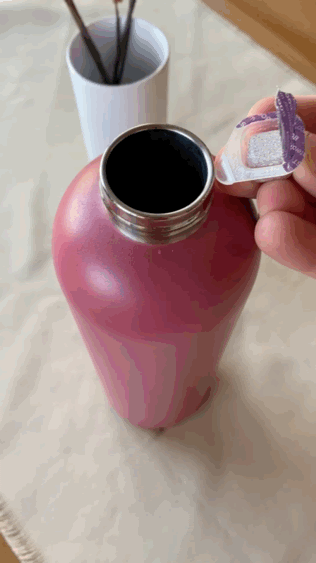 What's Worth Noting About the Waterdrop Steel Bottle
The most important thing worth noting, IMO, is that the microdrinks don't give water bold flavor like soda or a sports drink might. It's definitely more on the subtle side, which shoppers have mixed opinions about. As someone actively trying too embrace healthier choices than my regular Diet Coke intake, I think this subtlety is a small trade-off for opting for a healthier alternative — and I'm cool with that choice. One Amazon reviewer wrote that they give the water a "great flavor without a lot of sweetness," and compare it to infusing fruit with water, which I think is a great comparison worth considering before adding it to your Amazon cart.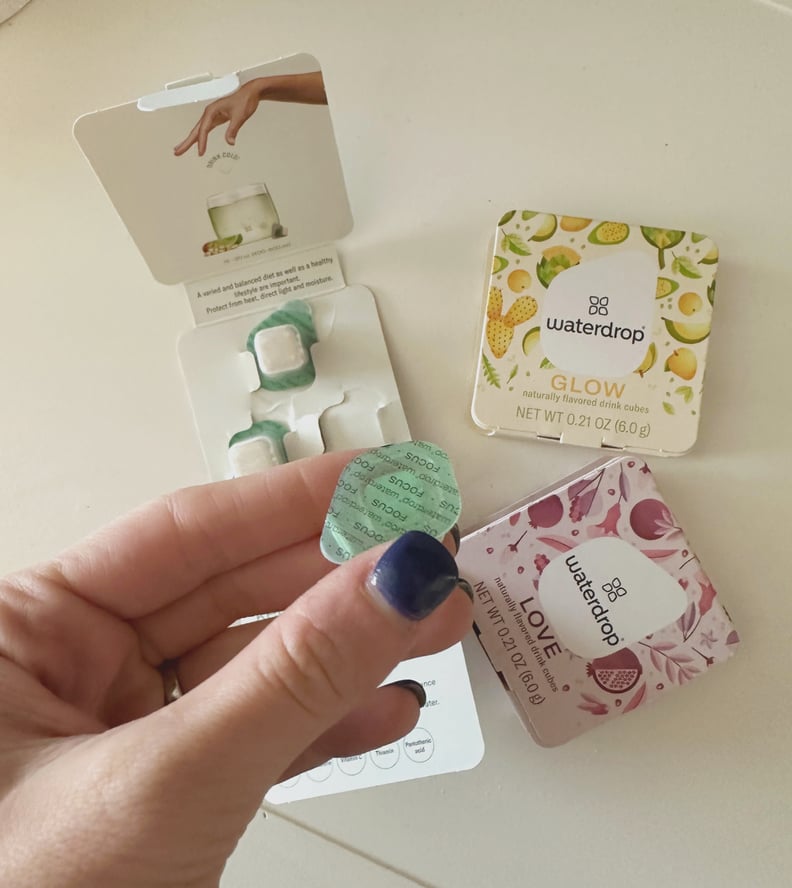 Who Is the Waterdrop Steel Bottle Best For?
The Waterdrop Steel Bottle is a top choice for individuals like myself who are committed to upping their water intake while still enjoying a flavorful beverage. It's also perfect for those who value sustainability and are on the lookout for the newest, visually appealing water bottles to covet.
Where Is the Waterdrop Steel Bottle Available?
The Waterdrop Steel Bottle is available on Amazon in a starter pack with the microdrinks, but you can also purchase it on its own direct-to-consumer on the brand's website.
Additional Details About the Waterdrop Steel Bottle
The Waterdrop Steel Bottle holds 20 ounces of water.
It keeps beverage contents cold for 24 hours and warm for 12.
It's not machine washable.
Rating:
★★★★★