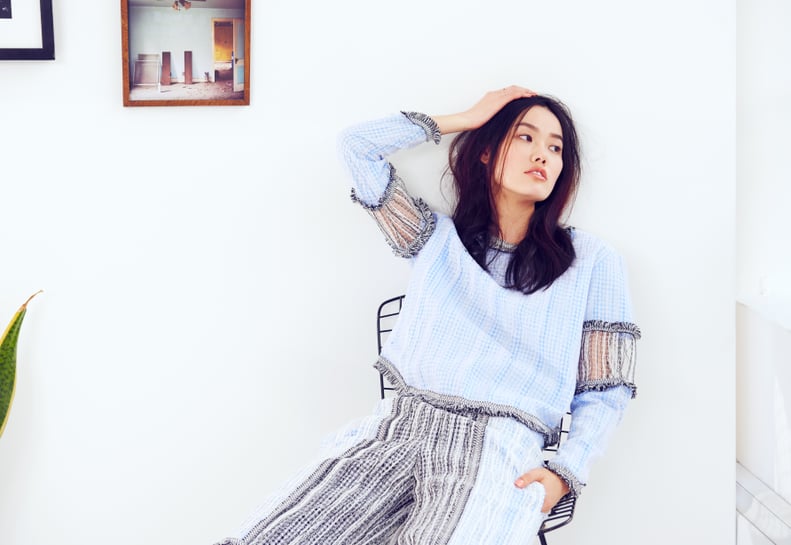 POPSUGAR Photography | Maria del Rio
POPSUGAR Photography | Maria del Rio
Though a migraine can be brought on by a combination of things, a recent study is outlining why certain foods and beverages may be to blame. In mSystems, a journal about microbiology, Dr. Brendan Davis explained the correlation between migraines and the consumption of food like processed meats, vegetables, wine, and chocolate.
Dr. Davis, a consultant neurologist at the University Hospitals of North Midland, found that people who frequently get migraines could have a different type of gut bacteria. Apparently, said gut bacteria is really efficient at processing nitrates — like those found in the aforementioned foods. While this sounds like a good thing, that efficient system actually produces an excess of nitric oxide in the bloodstream, which then overworks vessels in the brain, thereby causing a migraine.
Dr. Davis arrived at these results by examining 172 oral samples and 1,966 fecal samples from people who suffer from migraines, yet are otherwise healthy. He ended up noticing that they exhibited higher bacteria levels involved in their breakdown of food.
While this is unfortunate news for migraine sufferers who love chocolate, wine, and all that good stuff, these findings can at least shed some light on the painful headache disorder.