No Matter How You Spin It — You Need These Essentials For Indoor Cycling!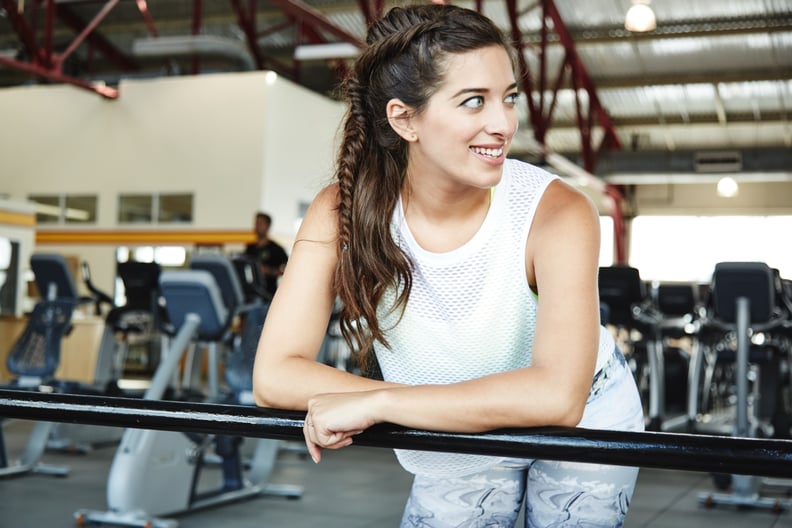 POPSUGAR Photography | Benjamin Stone
POPSUGAR Photography | Benjamin Stone
Every editorial product is independently selected by our editors. If you buy something through our links, we may earn commission.
Indoor cycling and Spin classes are a mainstay at the gym, but specialized boutique studios like Flywheel Sports, SoulCycle, and Cyc are bringing the workout to more people than ever before. Regardless of where you choose to turn the wheel, you'll need the right gear. We turned to Allie Fell, an instructor at SoulCycle, for her top gear picks when it comes to sweating it out on the bike!
Shimano Cycling Shoes
To maximize your workout, the proper shoes are a must — they better engage the muscles of the lower body, let you pedal more efficiently, and keep you stable while doing any out-of-the-saddle work. Allie is fond of Shimano Women's cycling shoes ($100). "These shoes give the best support on the bike, so you feel secure and ready to dance!"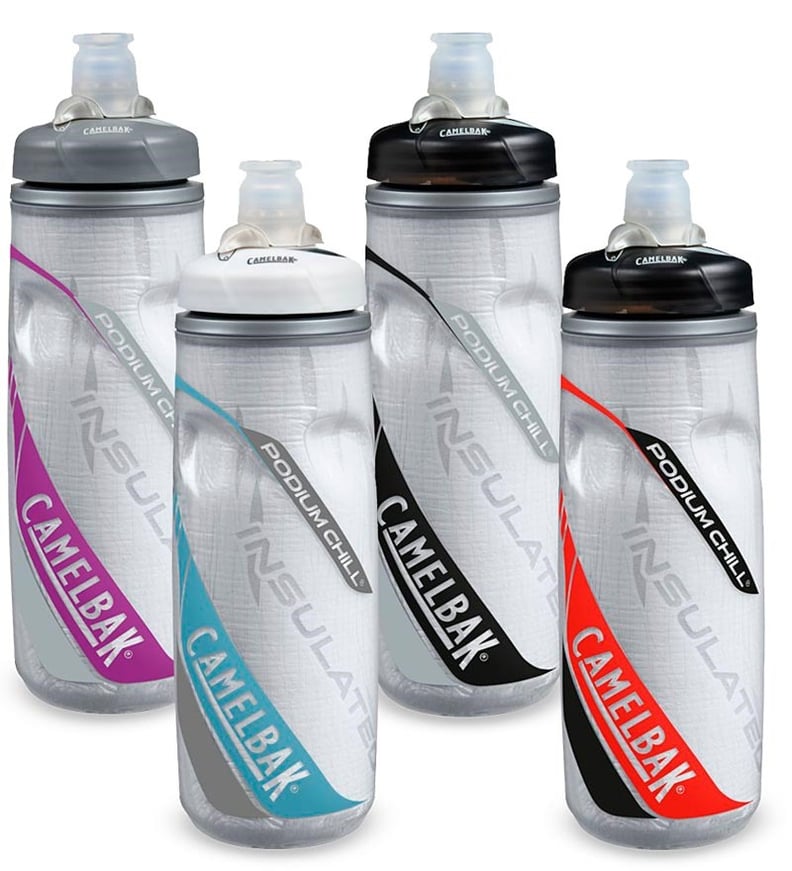 CamelBak Water Bottle
The mantra of any indoor-cycling class should be, "Hydrate, hydrate, hydrate!" Classes like Spin, Soulcycle, and Flywheel are all intense cardio classes that don't allow for a ton of breaks, which means you need a bottle that's easy to use midworkout. The CamelBak Podium Bottle ($13) fits nicely in a bike cup holder and is easy to use even while pedaling.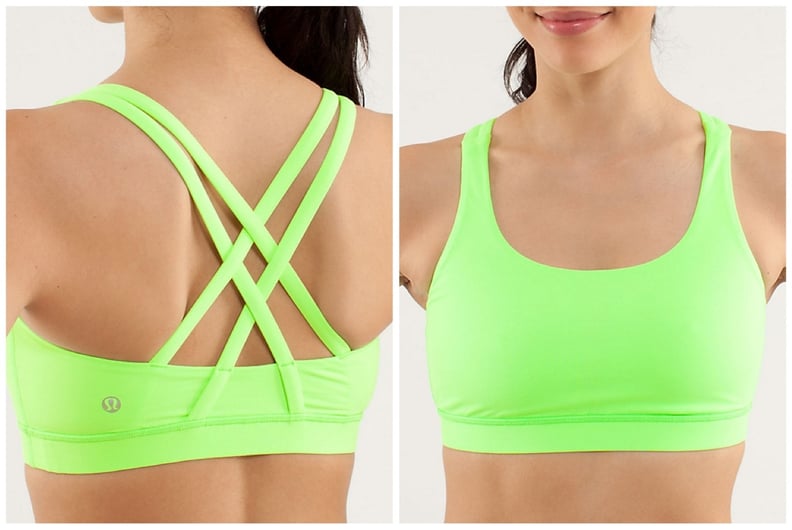 Lululemon Sports Bra
Even in a low-impact sport like cycling, you still need a quality sports bra. Not only will it keep you supported, but the materials are better suited for a sweaty ride. The Lululemon Energy Bra ($52) offers light support and won't chafe the skin in sweaty environments like an indoor cycling class. "This bra is by far the most sweat-resistant bra," says Allie. "Which is key when burning 500-700 calories in a 45-minute class."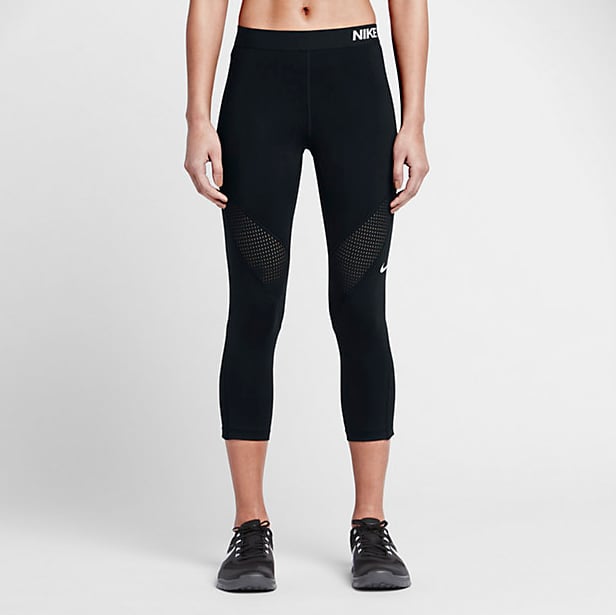 Nike Pro Leggings
Skip the loose, flowy yoga pants in favor of fitted capris — you need something that won't interfere with the mechanics of the bike. Also, you're going to sweat a lot, so you want to consider gear that is moisture-wicking. Allie calls the Nike Pro Hypercool Capris ($60) her favorite because they absorb sweat and are comfortable during rides.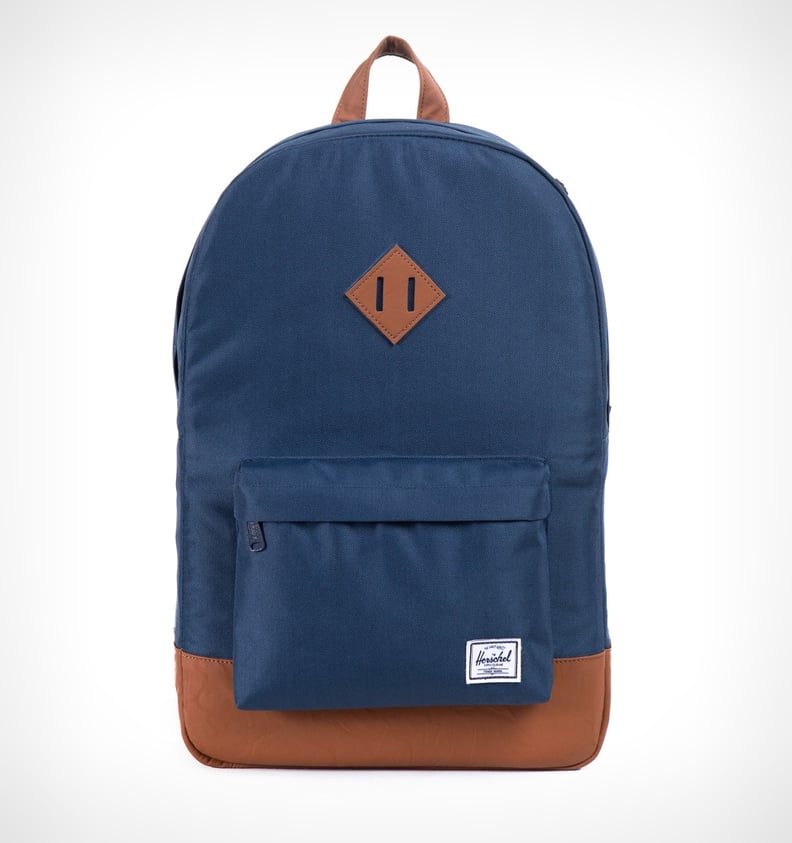 Herschel Heritage Backpack
Obviously you are going to need something to store all your gear in, so take Allie's suggestion and grab the Herschel Heritage Backpack ($60). "It is a small and efficient bag that still fits everything I need to head off to class," she says.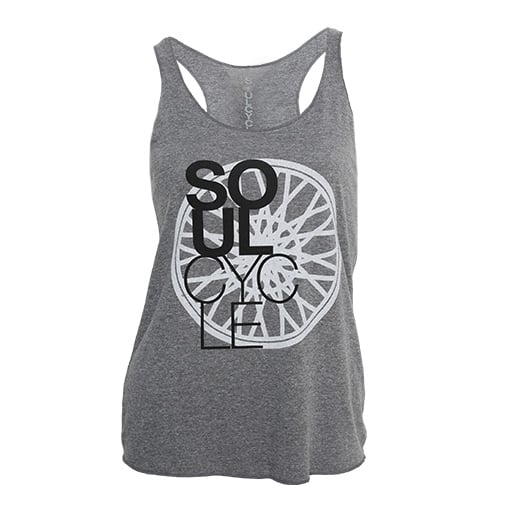 Moisture-Wicking Tank
She might be a little biased, but Allie is fond of the SoulCycle line of tanks because they are the perfect fit — not too tight and not too loose!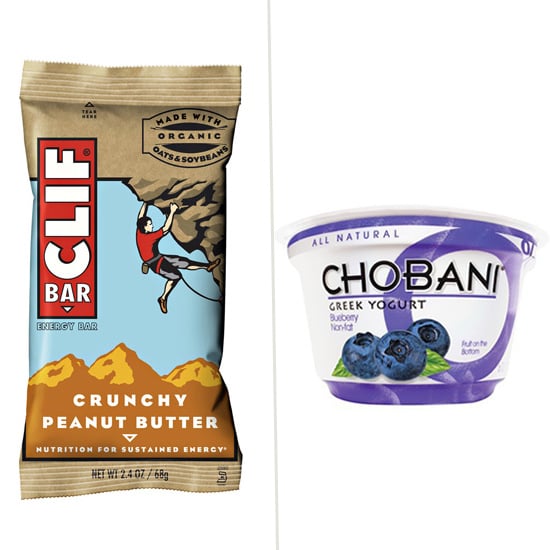 Protein + Carbs
As is the case with any intense workout, fueling up before and after class is important. For Allie, that means peanut butter Clif bars or blueberry Chobani yogurt. "They both give me the perfect amount of energy, especially when I need to quickly eat something in between classes," says Allie. "And they are easy to just throw in your bag and have on the go!"