What Not to Wear to Yoga Class, Because Wardrobe Malfunctions Are Never Fun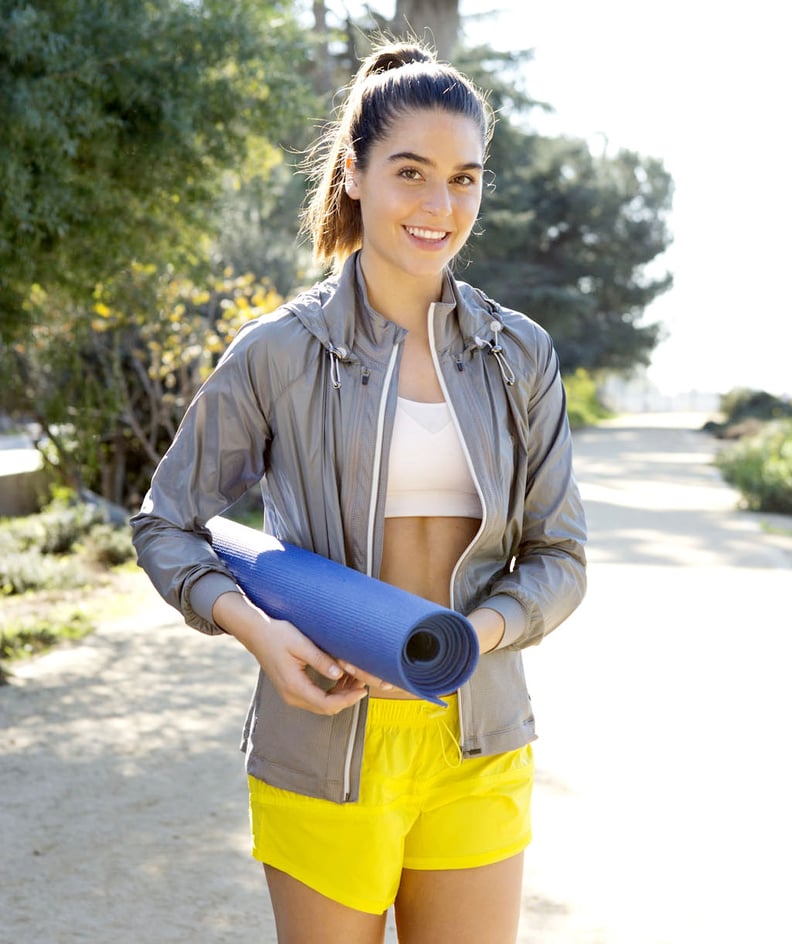 POPSUGAR Photography | Kat Borchart
POPSUGAR Photography | Kat Borchart
Yoga is definitely not black and white, but there are some dos and don'ts when it comes to your attire. Comfort and fit are key so you can focus on doing the poses instead of futzing with your outfit. Check out these suggestions so you know what not to wear for yoga.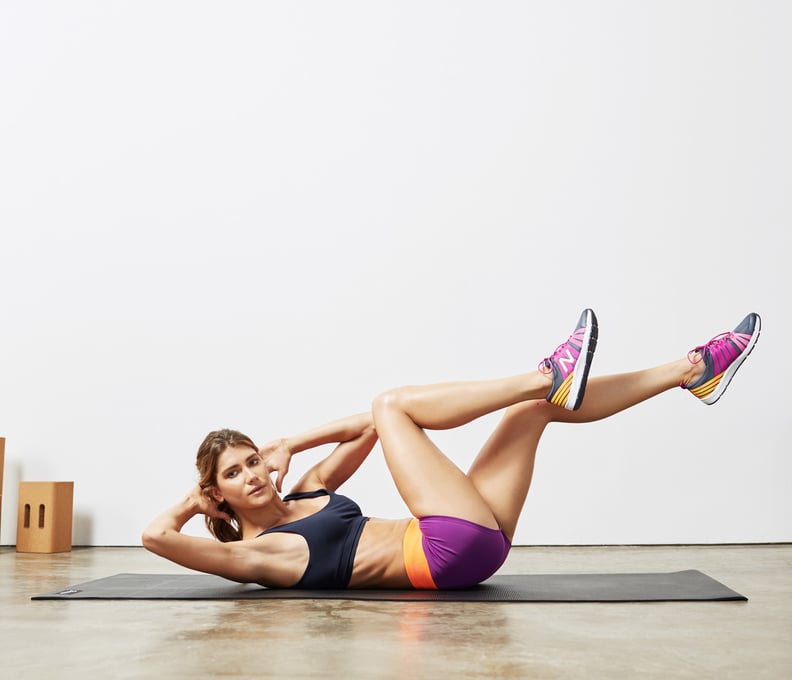 Short Spandex and Loose Shorts
Clothing no-no: supershort shorts or loose shorts
Issues: Shorts are perfect for sweaty runs or strength training at home, but not for yoga class. You want to feel confident that you're completely covered when doing poses where you're bending forward or sticking your leg in the air, and the last thing you want to think about is whether or not someone can see your private business. Short shorts and loose shorts also tend to bunch up when you move, and you can do without the distraction of having to pull them down every five minutes.
Do wear: Go for fitted cropped or full-length leggings. Not only is your booty fully covered, but the material hugging your legs will also absorb sweat, giving you traction to do arm balancing poses like this.
Cotton Undies
Clothing no-no: Cotton or lacy underwear
Issues: Although this fabric does breathe well, it also gets heavy when wet and doesn't dry quickly.
Do wear: To avoid staying wet down there for an entire 90-minute class, splurge on some moisture-wicking briefs, or go undies-free!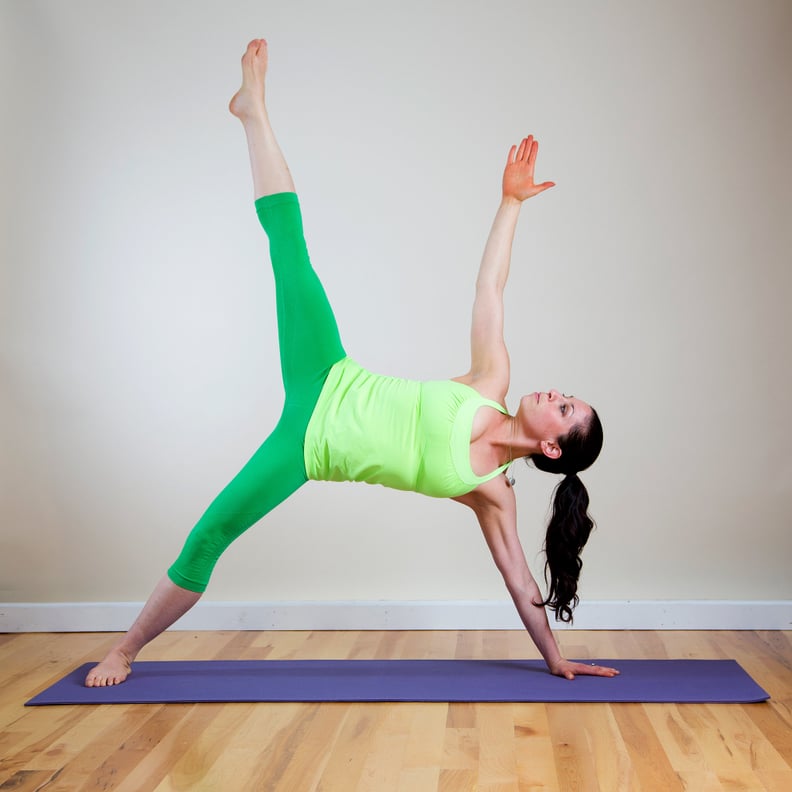 Thin or Holey Pants
Clothing no-no: Old, thin, holey, or light-colored pants
Issues: There's nothing like that comfy old pair of leggings you've been wearing since high school, but if you're well out of college by now, those pants have probably seen better days. Check your pants for holes in the crotch or thinning material. Also avoid light-colored bottoms as these tend to be see-through no matter how thick the fabric is. When you're in revealing poses like those pictured above, you don't want to wonder who can see your ass-ana.
Do wear: Slip on black, navy blue, chocolate, or another dark-colored pair of capris or leggings made out of durable material. Splurge on a pair made by a well-known brand.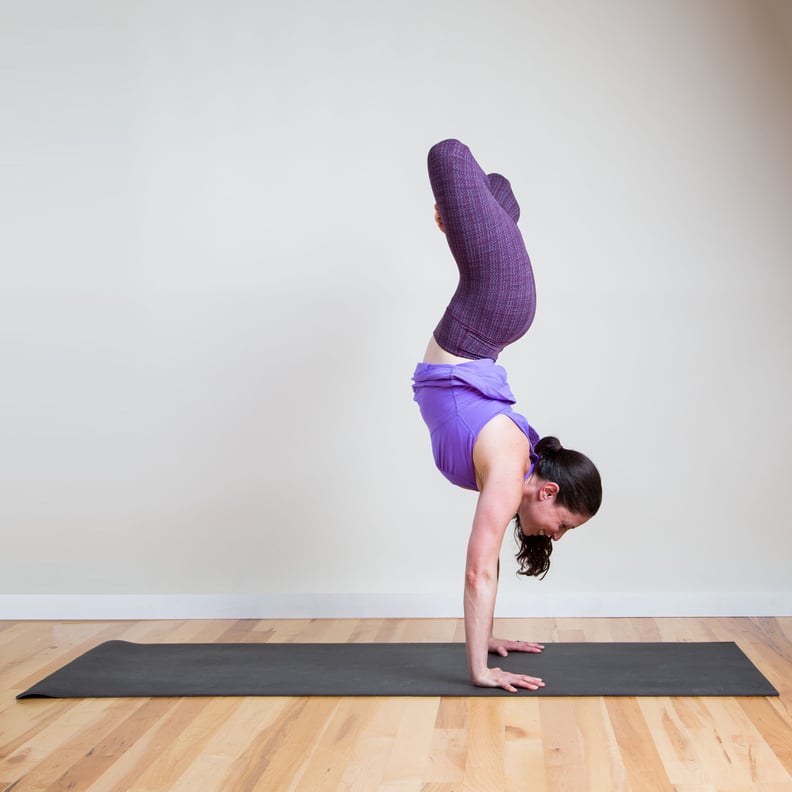 Shirts That Don't Fit
Clothing no-no: T-shirts, loose tanks, and short tops
Issues: T-shirts are a definite no-no as they'll just end up falling over your head every time you come into Down Dog. But loose tanks might be distracting as well, especially if you're not into letting your belly show.
Do wear: Go for long, fitted tanks because they stay put and keep you covered no matter whether you twist, bend backward, or flip upside down. Test your shirt in the dressing room before buying it (yes, do a few yoga poses!) to make sure it offers you the proper fit.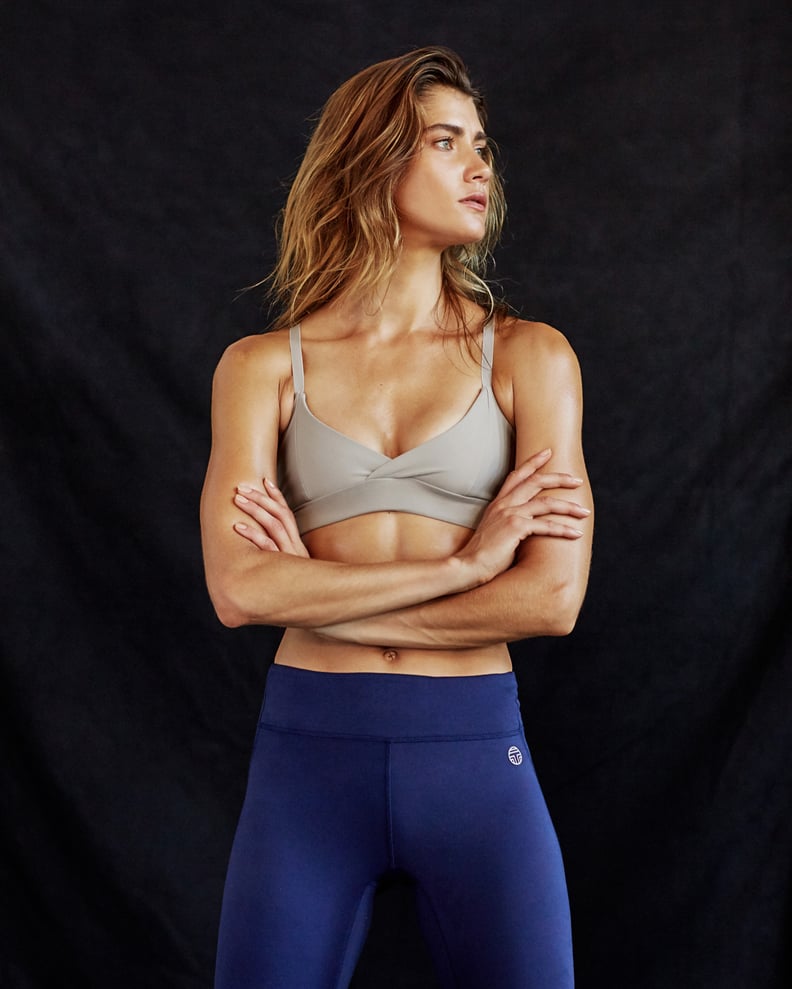 Revealing Tops
Clothing no-no: Low-cut, revealing, unsupported, and light-colored tops
Issues: I have had to tell a woman across from me in a yoga class that her boob fell out of her shirt. Some tops seem like they fit while you're walking around, but they just don't support your ladies once you start moving, especially when doing Down Dog or Headstands. White or light-colored tops are also risky, especially if you know you get pretty sweaty — you signed up for a yoga class, not a wet t-shirt contest.
Do wear: To avoid a nip slip, sport a top that supports your body type. If you're big-busted, a V-neck or lightweight sports bra may not be your best option. Some shirts contain attached shelf-bras, but if they offer minimal support for your girls, you might want to wear a sports bra underneath. Bright colors get the thumbs-up, just make sure they're not see-through.