I Added These Sleek Wearable Weights to My Workout, and I Most Definitely Felt the Burn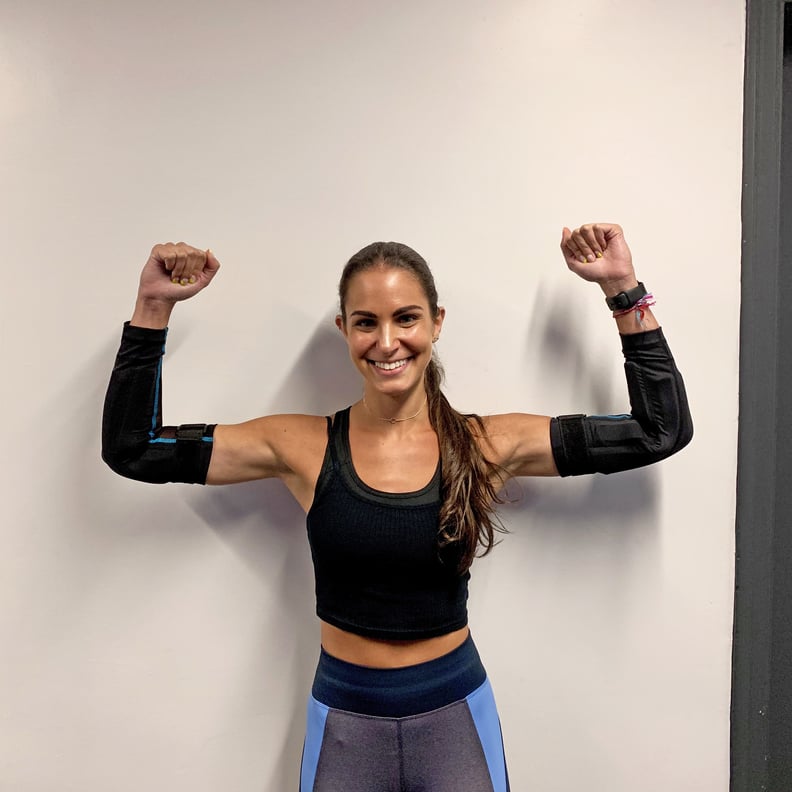 POPSUGAR Photography | Perri Konecky
POPSUGAR Photography | Perri Konecky
Every editorial product is independently selected by our editors. If you buy something through our links, we may earn commission.
It's a question that so many of us ask ourselves regularly: how can I get the absolute most out of my workout without having to take up more time? There are only so many hours in the day, so I'm always trying to make the most of my gym time. By the time I get my head in the zone and warm up my muscles, my workout is halfway over! Recently, though, I tried a product that added a little oomph to my workouts: Wearable Weights, a set of weighted compression sleeves.
The Wearable Weights aren't like your traditional "clunky" ankle weights, nor are they supposed to replace your dumbbells. I wore the 1.5-pound compression sleeves for a 30-minute core workout and 30 minutes on the elliptical. While three pounds total might not sound like a lot, it's the ideal amount of weight to add a little intensity and get more out of your hour in the gym.
So, what are the benefits? According to the website, "an average person can burn an additional 25 to 30 percent more [calories]," with the compression sleeves, depending on your age, weight, and the workout you're doing. As with other compression gear, the weighted sleeves can help stabilize muscles and aid in muscle recovery.
It's the ideal amount of weight to add a little intensity and get more out of your hour in the gym.
The best part is: you don't have to be working out for Wearable Weights to work their magic. I also rocked the weighted compression sleeves during a Sunday afternoon of cleaning my apartment. Because why not work your arms while Swiffering! Even if you're out doing errands, the weights fit discreetly under clothes for a hidden burn.
The products are made with sweat-resistant material and can be tossed in the washing machine after a long day. Both leg and arm sleeves come with four light weights, totaling 1.5 pounds, so you can remove them as you please. Check out all different kinds of workouts you can do while wearing the Wearable Weights ahead, and shop the compression arm and leg sleeves for yourself.
Wearable Weights For TRX Training
Wearable Weights For Dancing
Wearable Weights For a Trampoline Workout
Wearable Weights For a Resistance Band Arm Workout
Wearable Weights For a Treadmill Workout
Wearable Weights For a Megaformer Pilates Workout
Wearable Weights For a Strength Training Workout
Wearable Weights For a Golf Day
Wearable Weights For a Core Workout
Wearable Weights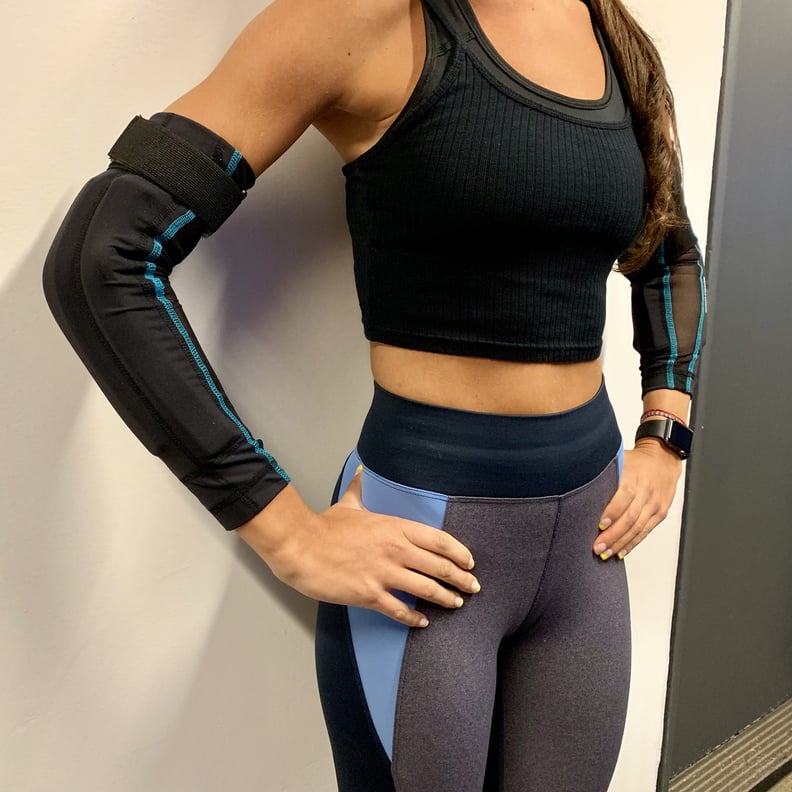 A Closer Look at the Wearable Weights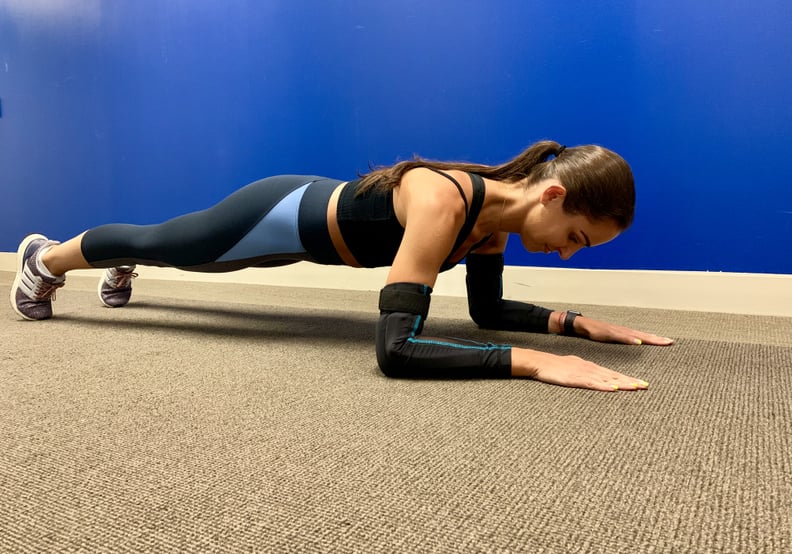 Wearable Weights in Action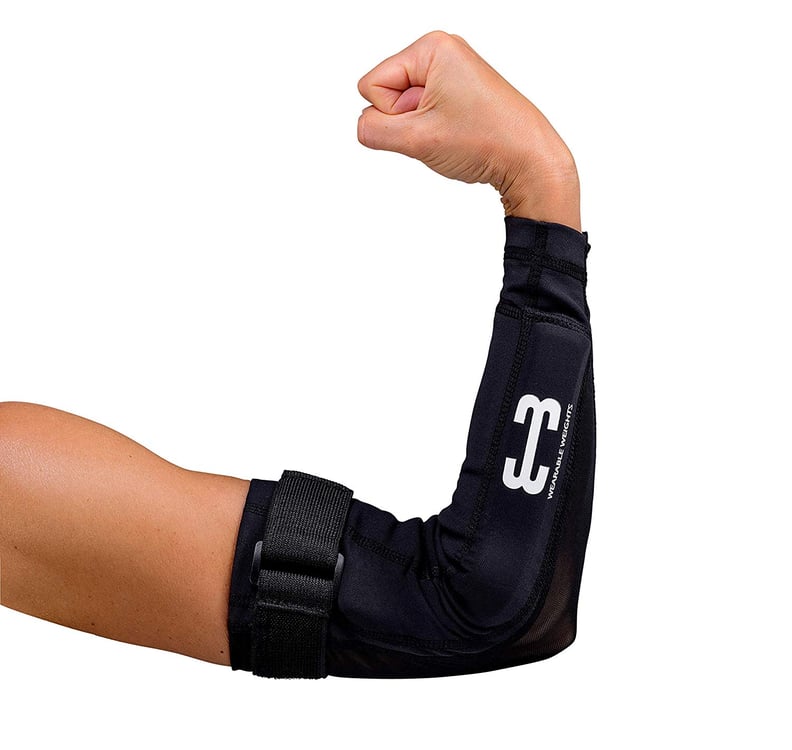 Wearable Weights Weighted Black Workout Compression Arm Sleeves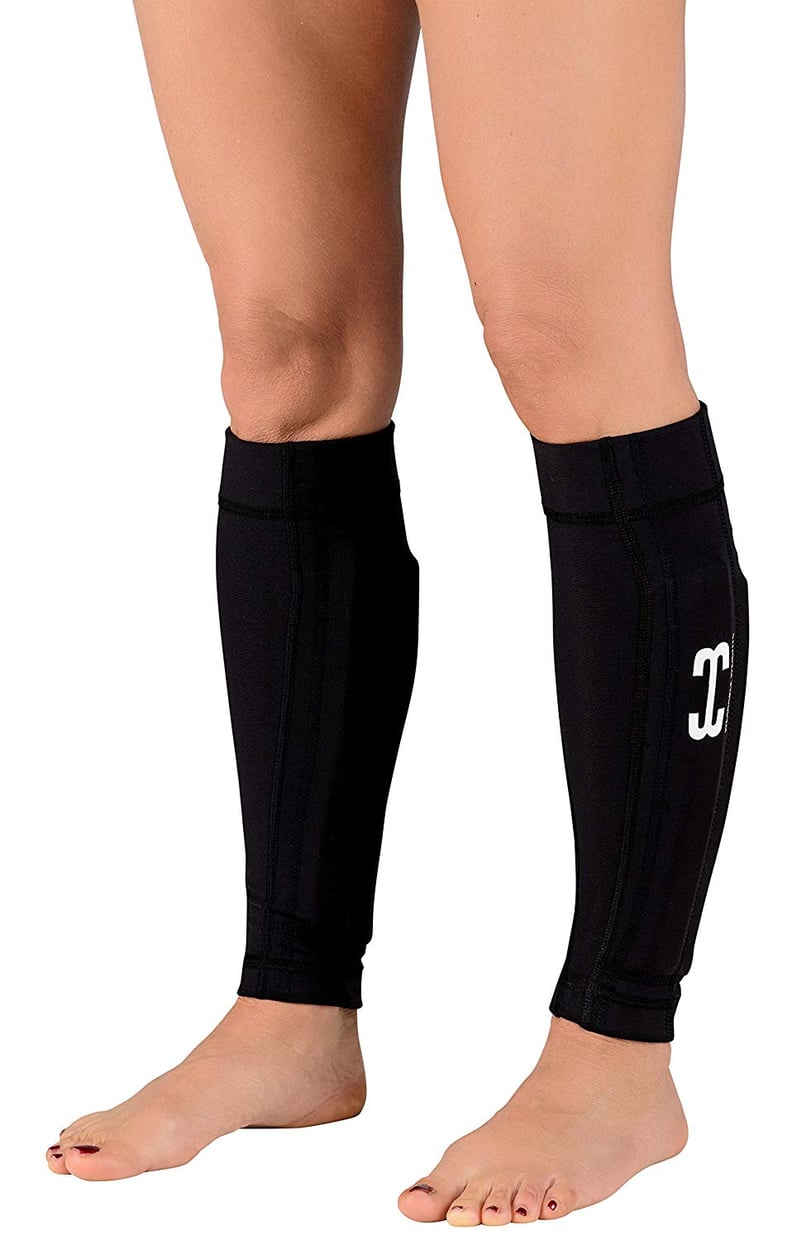 Wearable Weights Weighted Black Workout Compression Leg Sleeves