Athlete A: Where Is Larry Nassar Now?
Athlete A: How Justice Was Finally Served in the Larry Nassar Case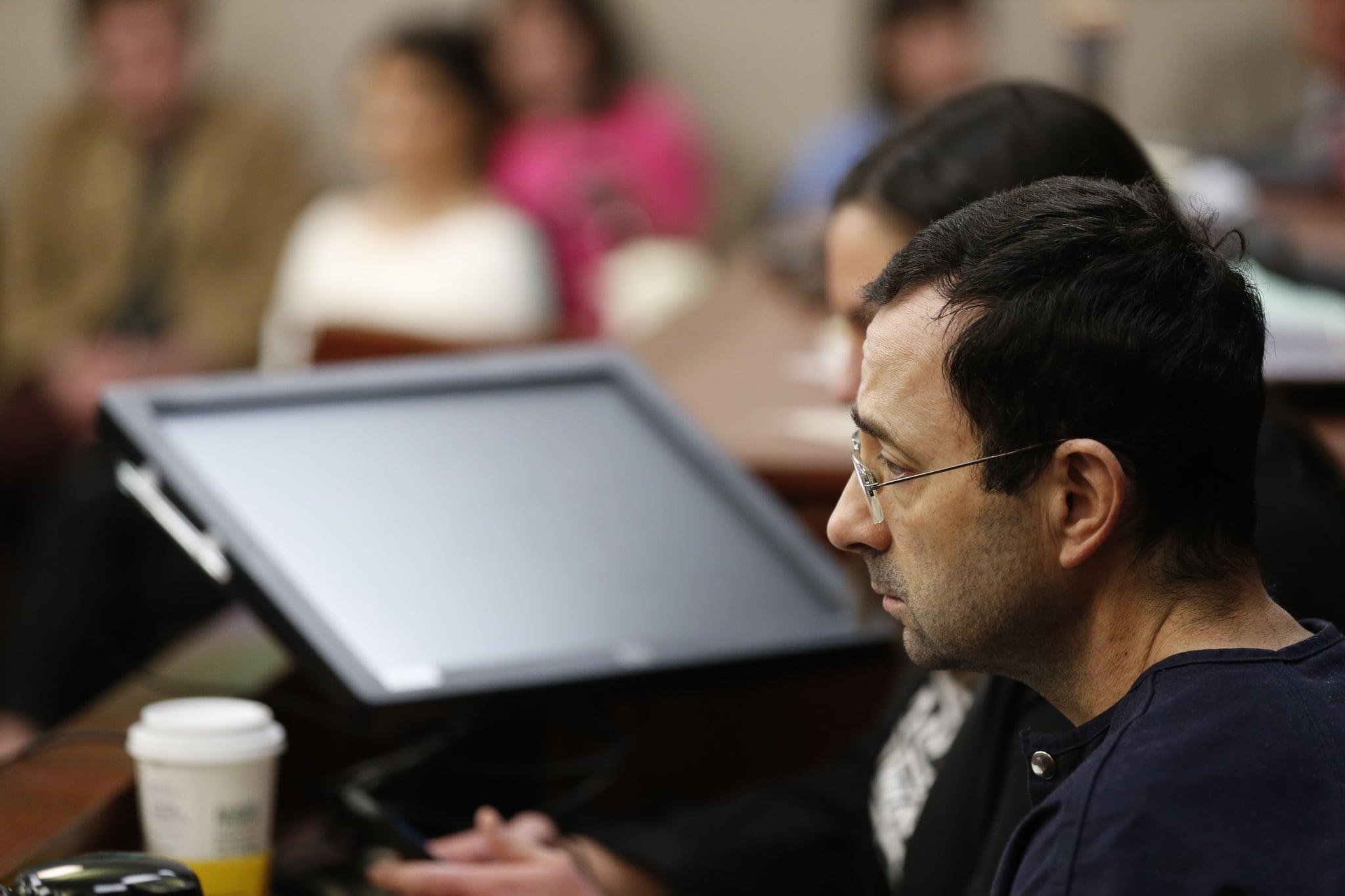 Netflix's harrowing documentary Athlete A takes a look back at the sexual abuse allegations against former team doctor Larry Nassar and the ways USA Gymnastics (USAG) failed to protect its athletes, specifically following the first report of Nassar's abuse by "Athlete A" — now known to be gymnast Maggie Nichols. While the fallout at USAG continues, Nassar's story came to a fitting conclusion after a lengthy and public set of trials.
In 2016, the Indianapolis Star famously broke the story of widespread abuse in gymnastics. In a massive investigation, the paper turned up hundreds of young gymnasts — many of whom were minors at the time — who alleged that they were abused by coaches and officials, while USAG seemingly turned a blind eye. Soon after, they reported that Nassar had been accused as well, with more than 150 survivors eventually coming forward. He was charged with sexual assault in November 2016, then arrested by the FBI on child pornography charges the following month. Nassar eventually pleaded guilty to a wide array of charges stemming from these cases.
Following the highly publicized trials, during which many athletes spoke publicly about their abuse at Nassar's hands, the disgraced doctor was sentenced on three separate occasions. He was sentenced to 60 years in federal prison in July 2017, then to 175 years in a Michigan state prison in January 2018, and finally to another 40 to 125 years in state prison in February 2018. His state sentences are to be served consecutively, not concurrently, with the federal sentence, meaning he is all but certain to spend the rest of his life in prison. At the January 2018 sentencing, Judge Rosemarie Aquilina told Nassar, "I just signed your death warrant."