10-Pound Moscow Mule at Dream NYC
This $185 Moscow Mule Weighs More Than a Human Baby, and You Can Actually Order It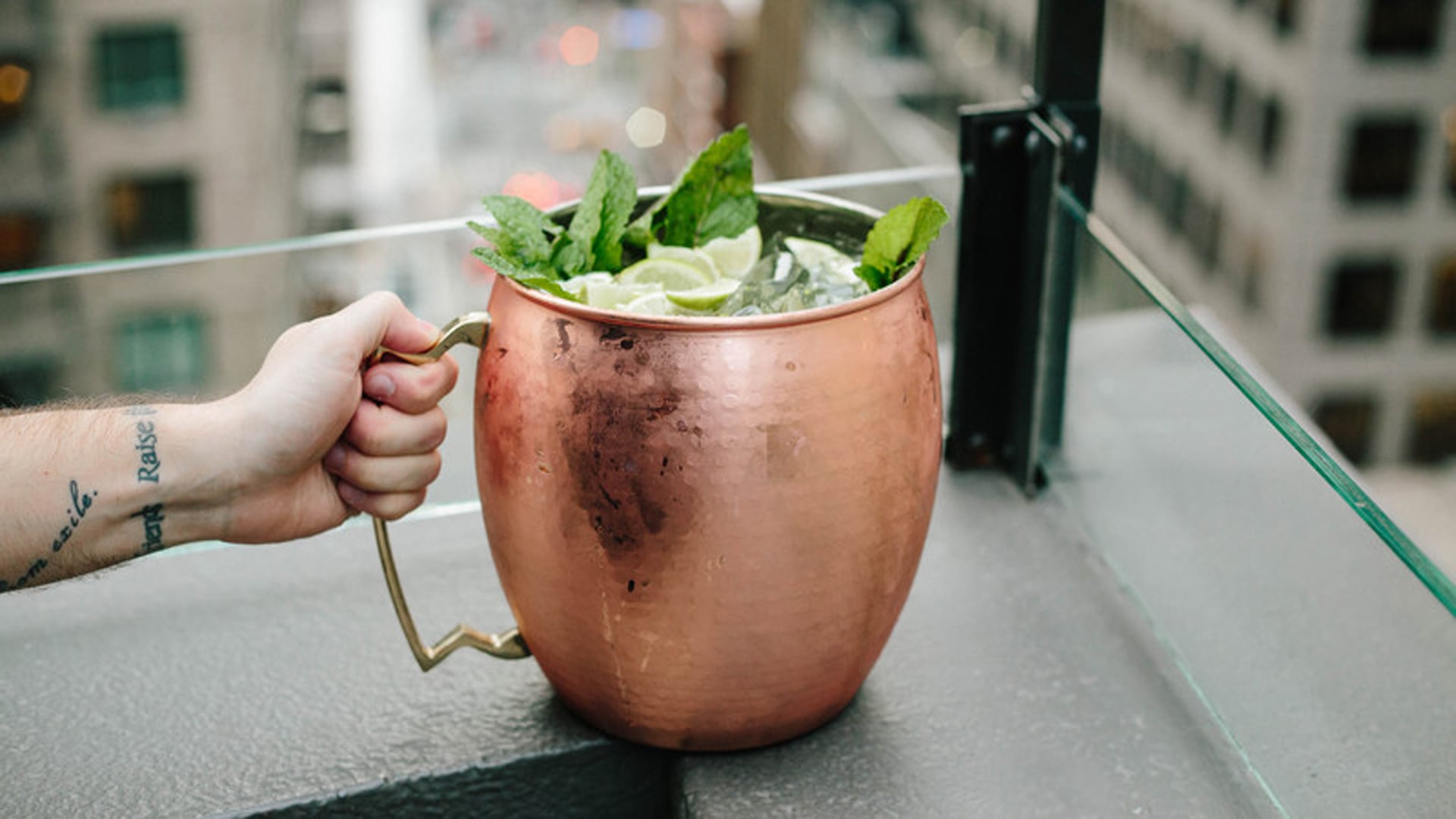 Long day? We've got just the thing to take the edge off: a supercasual, definitely not-over-the-top cocktail that only weighs 10 friggin' pounds. The Mega Mule is a 164-ounce take on the classic moscow mule cocktail that's available at two locations in New York City, both The Beach at Dream Downtown and PHD Terrace at Dream Midtown, for $185.
The drink weighs as much as a human infant and is served in a massive copper mug, so you're sure to get a decent arm workout whenever you take a sip. Though, considering that the mega mule contains more than half a bottle of vodka or tequila (around 13 full shots), you might want to split it with several friends!
The price point is steep and this humongous drink certainly isn't messing around, but the Mega Mule is essentially the same as ordering a margarita pitcher for your table. At least . . . that's what we'll tell ourselves when we try making our own version at home! It's 5 o'clock somewhere, right? And imagine the a-mule-zing Instagram potential! So next time you're feeling thirsty in NYC, be sure to stop by and unwind with the biggest damn drink of your life.