Ben & Jerry's Brrr-ito Taste Test
Ice Cream and Burritos Combine Forces in Ben & Jerry's Latest Creation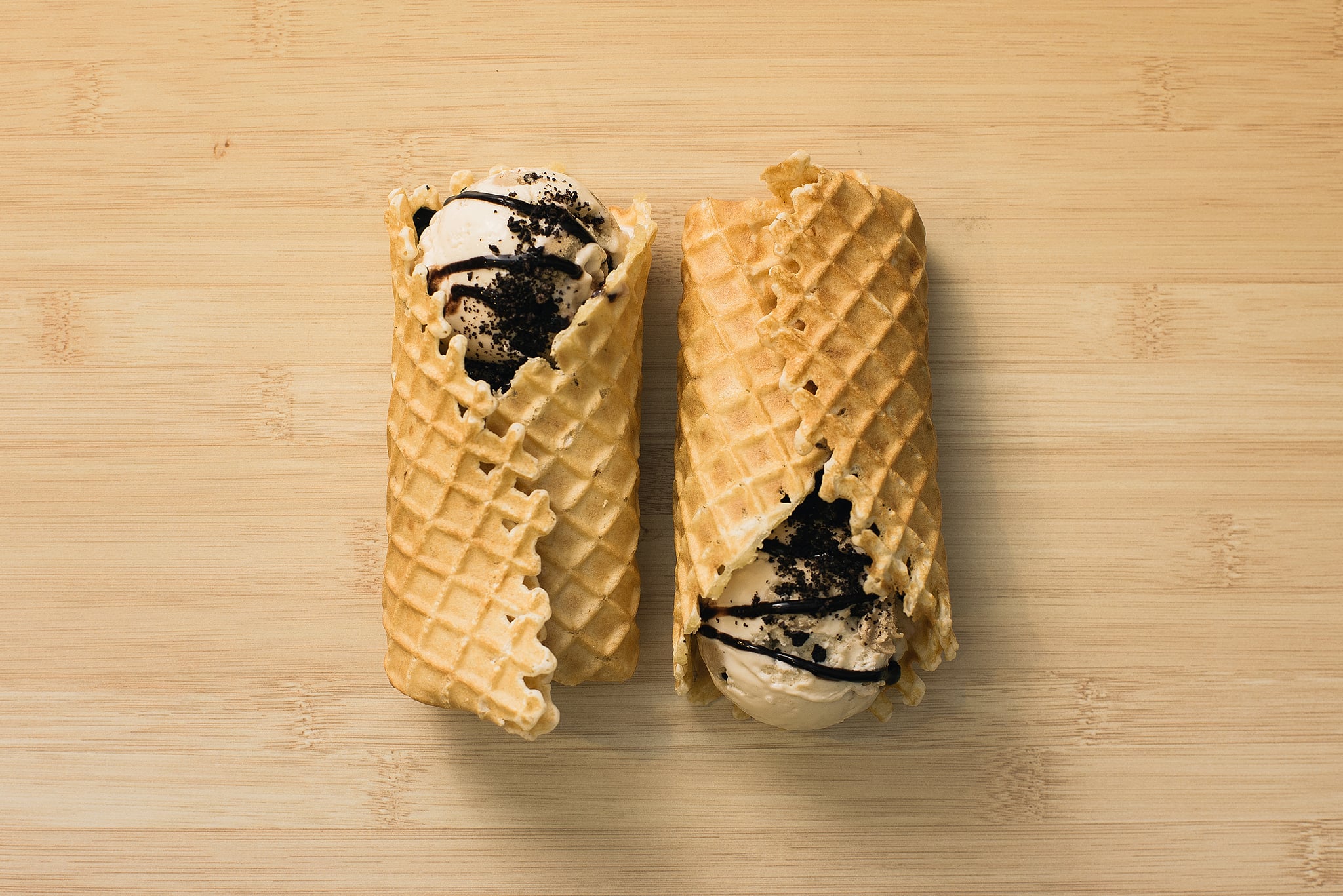 Source: Ben & Jerry's
Combine the best parts of two stoner favorites — ice cream and burritos — and you have Ben & Jerry's latest creation, the Brrr-ito. Essentially a chocolate-sauced and cookie-topped ice cream sundae wrapped in a soft and chewy waffle-cone tortilla, it'll fittingly make its Scoop Shop debut on 4/20.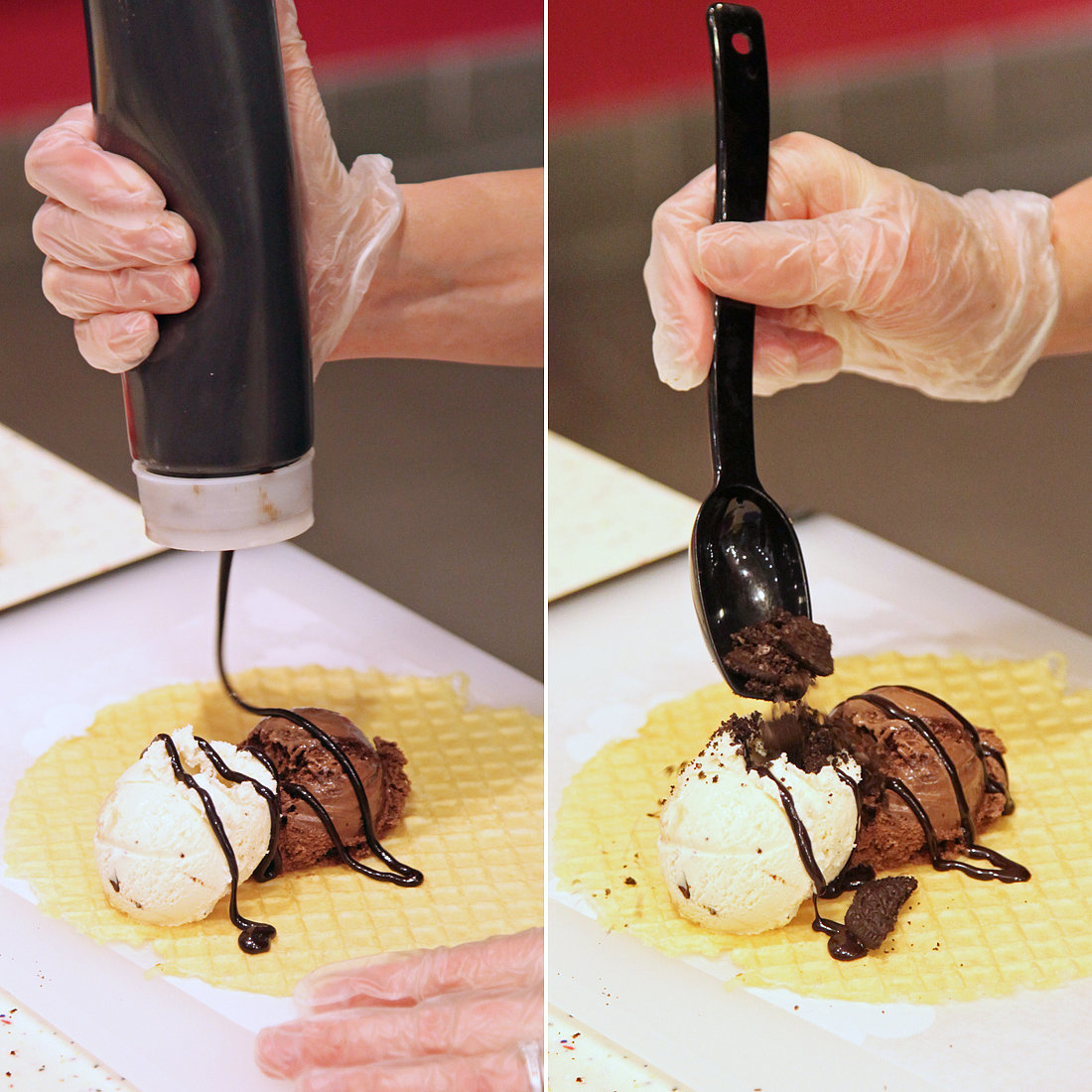 Source: POPSUGAR Photography / Nicole Perry
To construct a Brrr-ito, two scoops of ice cream are laid out on a chewy, pliable waffle cone drizzled with chocolate sauce, topped with crushed chocolate sandwich cookies, and then wrapped into a burrito shape. Ben & Jerry's suggests five ice cream flavor combinations. Our favorite duo is the two components of Half Baked: Chocolate Chip Cookie Dough and Chocolate Fudge Brownie, because 4/20 — and because they complement each other wonderfully. (Scoop Shops don't stock Half Baked, as it can be approximated by combining the two.) All in all, it's a comforting food hybrid that's worth indulging in at least once.