Ben & Jerry's One Love Bob Marley Flavor
Ben & Jerry's Releases "One Love" Flavor Inspired by Bob Marley!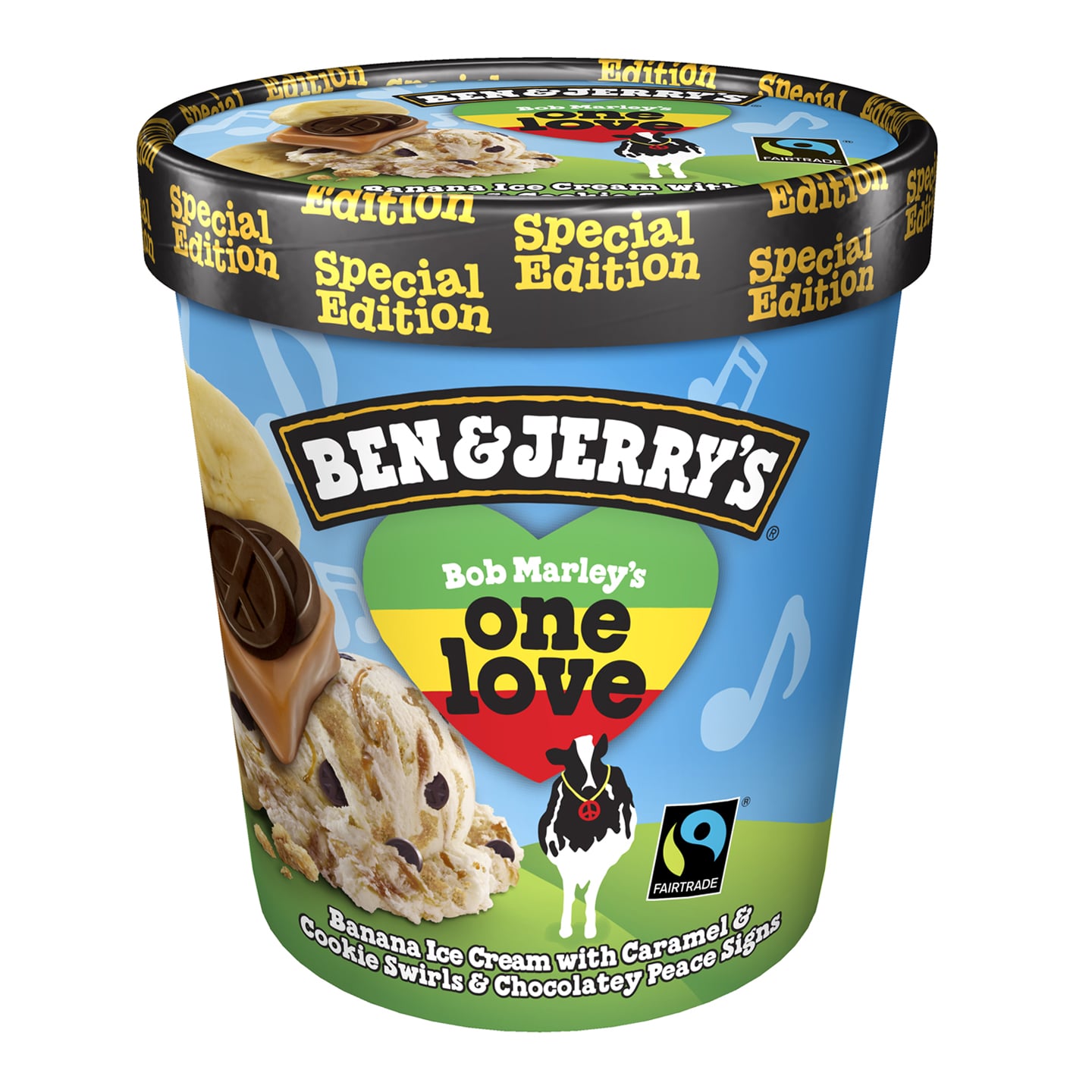 Ben & Jerry's new flavor inspired by Bob Marley is guaranteed to fill your ice-cream-loving soul with good vibes. It's called One Love, and it's banana ice cream with caramel and graham cracker swirls and fudge peace signs. It sounds like straight-up heaven in a pint, and we're sure it tastes even better with your favorite Bob Marley songs playing in the background. According to Instagram user junkbanter, the Bob Marley ice cream has been available in the UK and has made its way over to the US. He found the One Love flavor at Harris Teeter, so look out for the limited-edition ice cream on store shelves near you!