Best Air Fryer Under $100
If You Love French Fries, You Need an Air Fryer — It's That Simple
As POPSUGAR editors, we independently select and write about stuff we love and think you'll like too. If you buy a product we have recommended, we may receive affiliate commission, which in turn supports our work.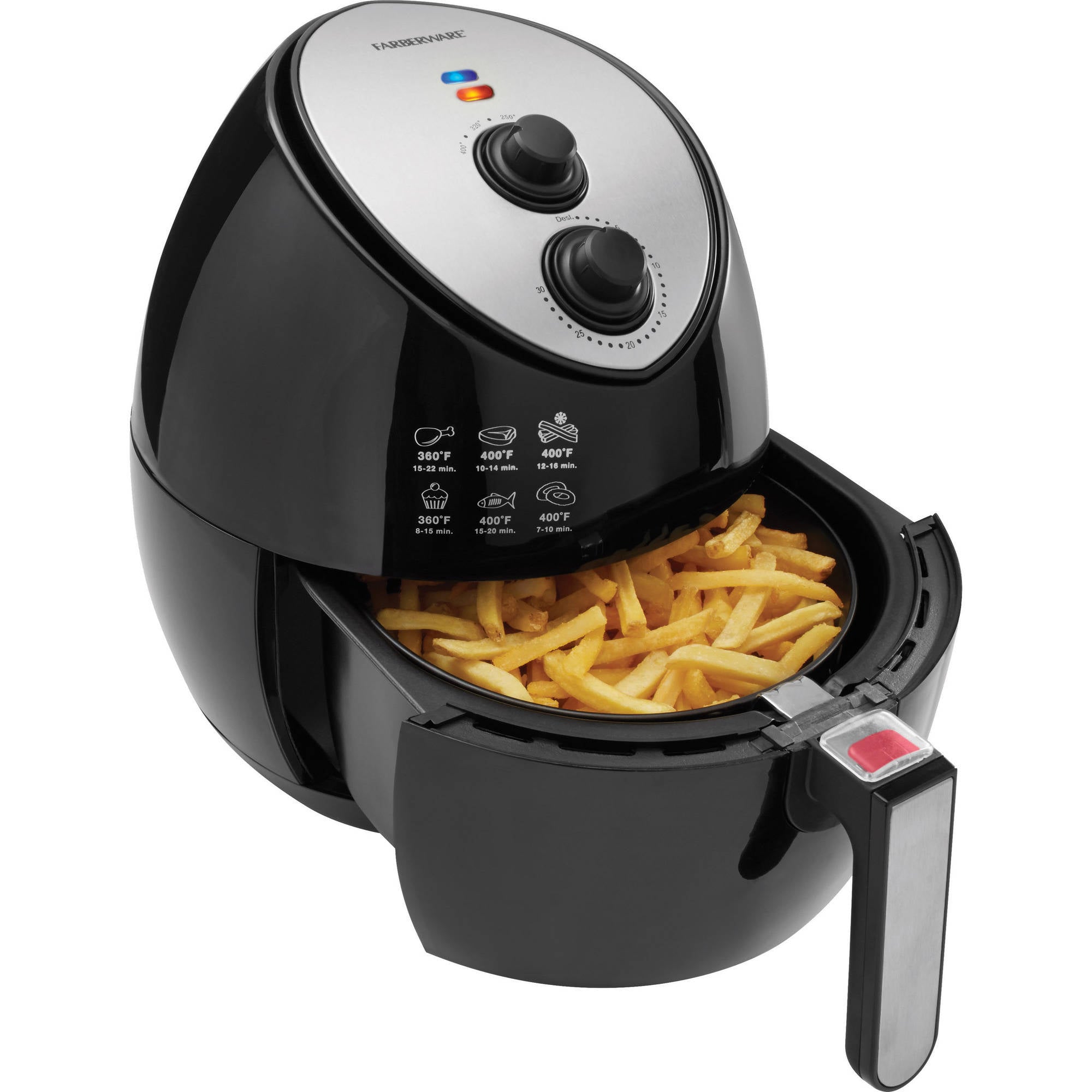 I love french fries. I've never met anyone who doesn't; they're salty and starchy and the perfect vehicle for ketchup, aioli, or really whatever your heart desires. The only thing I don't love about them is how unhealthy they are. Frying in oil adds an enormous amount of unnecessary calories, and baking them just doesn't produce the same crunch I crave. Talking with friends after a lunchtime barbecue, we decided it was time to seriously look into an air fryer.
I am obsessed with the Farberware 3.2 Quart Air Fryer ($72) because it allows me to indulge guilt-free. An air fryer essentially fries things using about 90 percent less oil than a deep fryer. It also bakes, grills, and roasts, all by allowing air to evenly circulate around the food, thereby cooking it. This is such a useful kitchen appliance, I'm shocked more people haven't heard of it. Simply put the food you wish to cook in the drawer at the bottom, slide it in, and set your temperature and cooking time. Onion rings, chicken fingers, and roasted vegetables are all at your disposal, with no oil splatters or burns. Plus, cleanup's a breeze; everything's dishwasher safe!
But seriously, if you love french fries as much as I do (which is a lot), you need to invest in an air fryer. If you prefer to have home-cooked meals but hate the excessive prep and clean up, you need to invest in an air fryer. If you enjoy comfort food but don't love all the calories that come with it, you need to invest in an air fryer. You're welcome.
Image Source: Walmart