Best Grilled Cheese Ideas
This Restaurant Only Does Grilled Cheese, and It's Awesome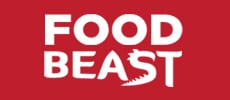 We've got a new partnership with Foodbeast, who will be sharing breaking food news, trendsetting recipes, and more with us regularly. Today: Charisma Madarang takes us inside the menu of a ridiculous grilled cheese restaurant.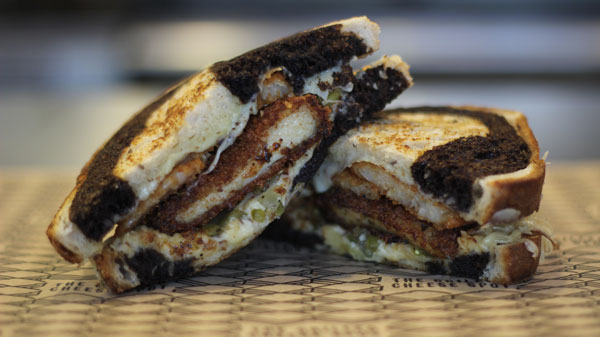 Here in Santa Ana, CA, tucked in between a Salvadorian restaurant and a government parking lot, rests The Grilled Cheese Spot — a small eatery that solely serves melty, gooey grilled cheese sandwiches. The joint's offerings range from your standard American cheese and white bread combo (cheekily named Government Issued) to a mind-blowing sandwich packed with three of the most decadent meats.
The grilled-cheese-only restaurant just happens to be located right next to Foodbeast HQ, and we got the opportunity to collaborate with the lovely gents of The Grilled Cheese Spot to create The Foodbeast. The sandwich was inspired by our love for indulgent, high-quality ingredients and manages to fit fried chicken, onion rings, gruyère, and gouda in between two thick slices of marble loaf bread. Did we mention the whole shebang is smothered in pickle and jalapeño relish and maple syrup? Because it is. Oh, yes, it is.
Check out the video below for an intimate look at what goes on behind the counter at The Grilled Cheese Spot.
Starving Artist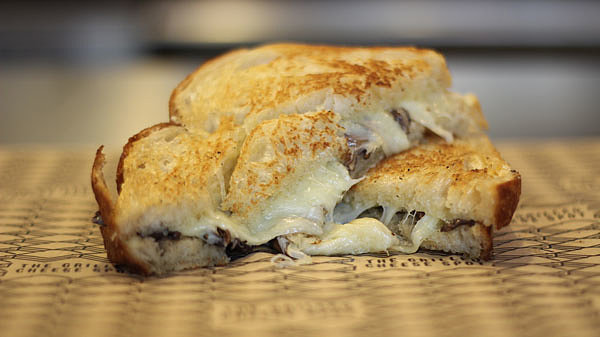 Gruyère cheese, balsamic mushrooms, white bread.
The Melt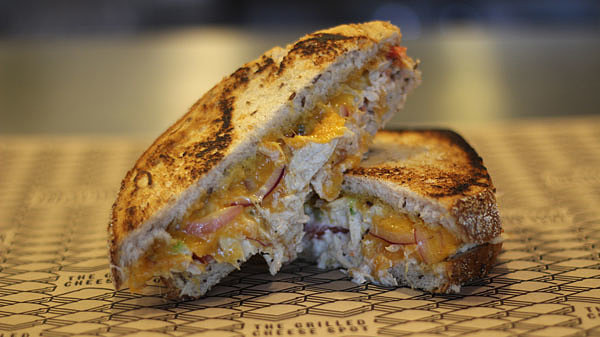 Albacore, sharp cheddar, red onions, tomato, rye bread.
Dusk Til Dawn
Smoked gouda cheese, applewood-smoked bacon, two fried eggs, grilled onions, sourdough bread.
Government Issued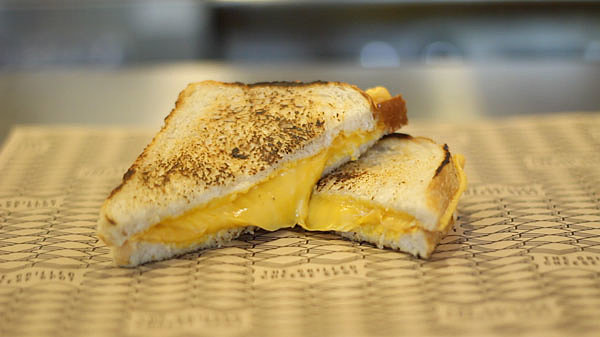 American cheese, white bread.
The Three Little Piggies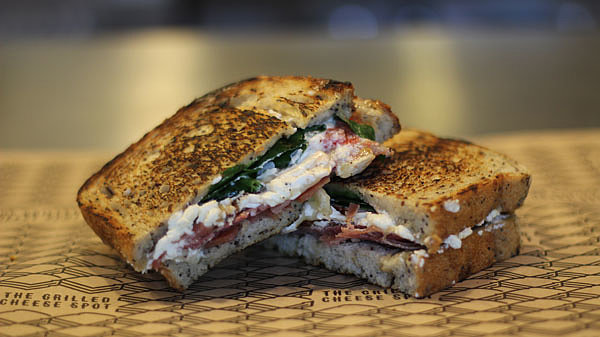 Applewood-smoked bacon, prosciutto, salami, brie and goat cheeses, red onions, spinach, multigrain bread.
The Foodbeast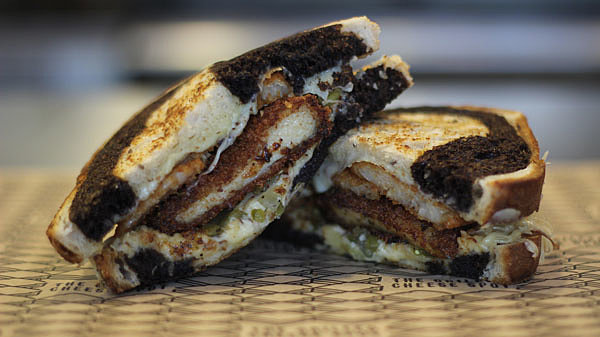 Fried chicken, onion rings, gruyère, smoked gouda, pickle and jalapeño relish, maple syrup, marble loaf.
The Grilled Cheese Spot, 318 W. 5th St., Santa Ana, CA 92701
More stories from Foodbeast:
This "Hangover Taxi" Will Serve You Noodles and Bring You to Work
Poppin' Fruity Pebbles: The Pop Rocks of Breakfast Cereal?
Make Your Home Smell Like the Drive-Through With This White Castle Slider Candle