Best Restaurants on Vegas Strip
6 Vegas Culinary Hot Spots That Are Totally Worth the Hype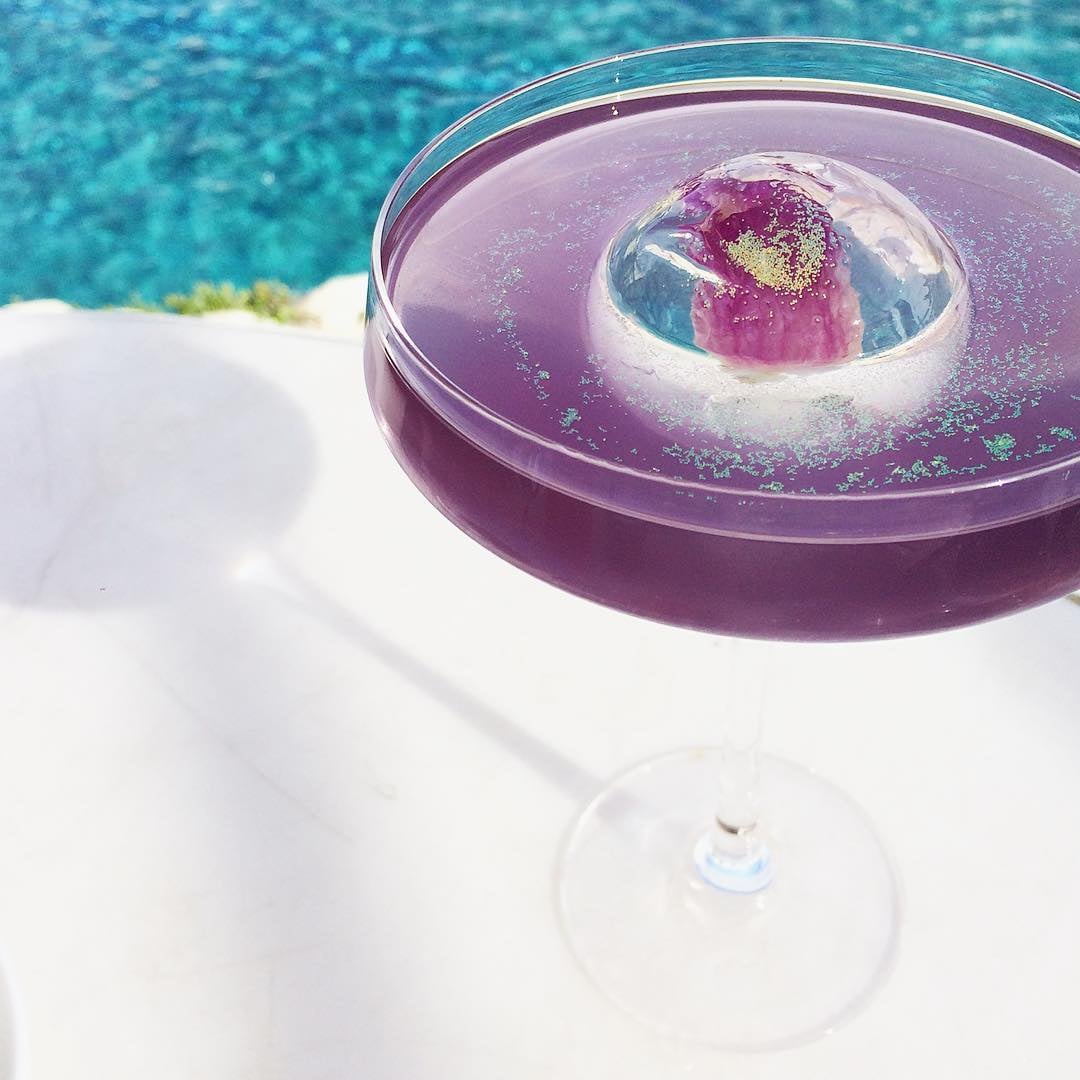 I'm a Vegas virgin but a well-traveled diner. With the explosion of celebrity-chef-themed restaurants littering Las Vegas's strip over the last few years, it has become apparent the city is transitioning toward becoming a culinary destination and not just a gambling hub. Intrigued, especially by the fact that my favorite chefs, like Michael Mina and Rich Torrisi, are opening new restaurants on the Strip, I put my biases about this party town aside and zipped up my shortest, sparkliest dresses to scope out this new and burgeoning scene with an open mind (and palate). I had to know: are the big-time celebrity-chef restaurants all show or are they legitimate dining destinations? And maybe even more importantly, could a foodie like myself catch the Vegas bug and feel the itch to return?
As I boarded the plane from San Francisco to Vegas, longtime San Francisco Chronicle food critic Michael Bauer published his take on Vegas, posing the question, "Does Las Vegas have a culinary soul?" He concluded, "Authenticity [is] lacking in most big-budget extravaganzas," but there's a growing crop of unique restaurants worth venturing outside of the Strip to experience, especially for seasoned Vegas travelers.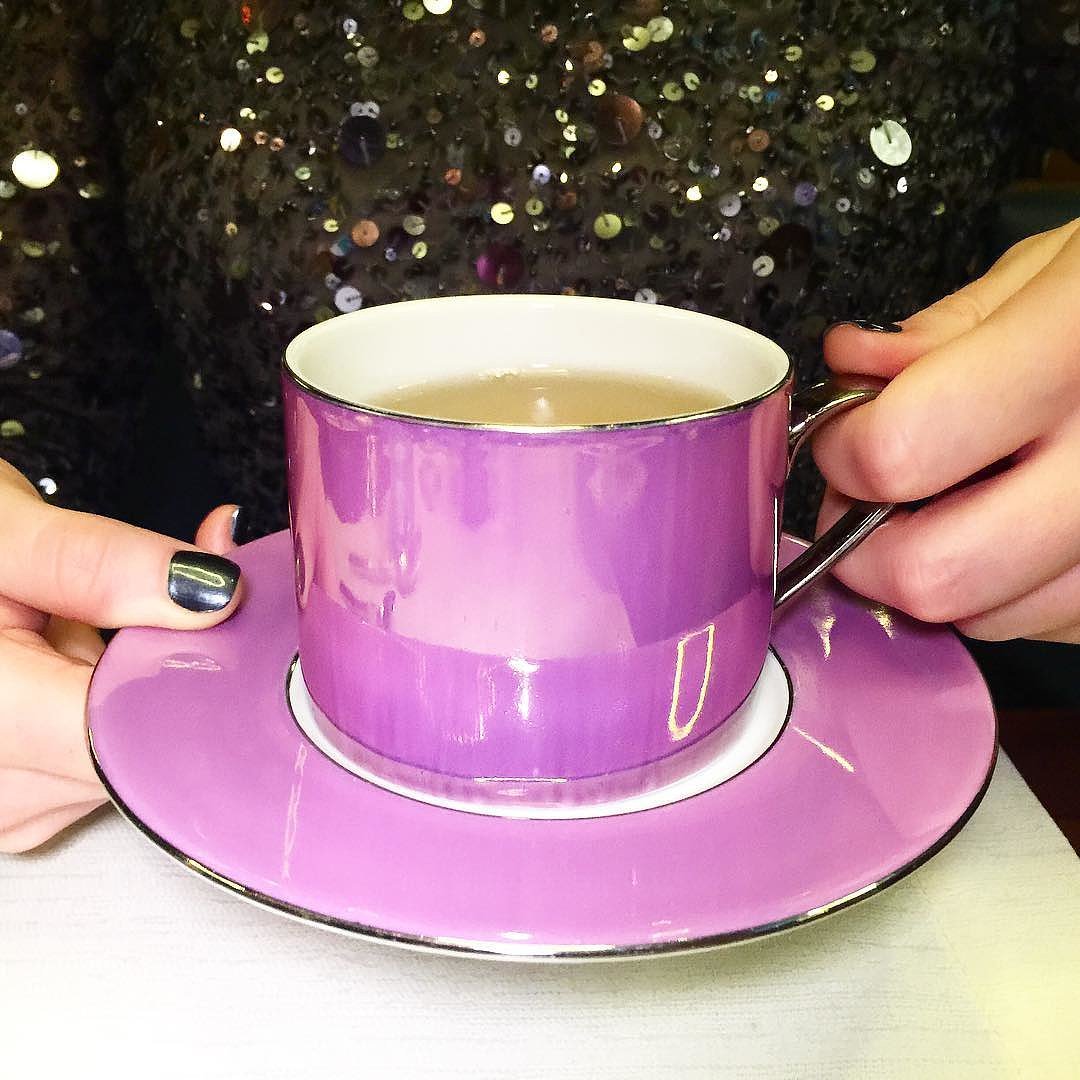 Yet after my experience in Vegas, I discovered that unlike traveling to New Orleans, for instance, people aren't attracted to Vegas for its soul, but rather its LACK of soul. You go there to indulge in your favorite vices, whether it be elaborate cocktails, $100 lobster platters, or ridiculous room service spreads fit for a king. It's a mecca of hedonism, and for a few days, it's an opportunity to really go for it. As long as you have the money or the means, Vegas won't get in your way. The intense allure is the freedom to gratify your senses, not suppress them. So now that you know it's not about the authenticity or the soul, but it's about straight-up satisfying pleasure, where should you go? Here are my recommendations (full disclosure: I have only had a chance to check out M Life destinations thus far):
Bardot

Brasserie

When to go: Nurse your inevitable Vegas hangover over a slow, boozy brunch that evokes the best of Paris.
What to order: The double cut bacon (a side dish) will. Cure. Your. Hangover. It's a centimeter thick and should be savored using a fork and knife.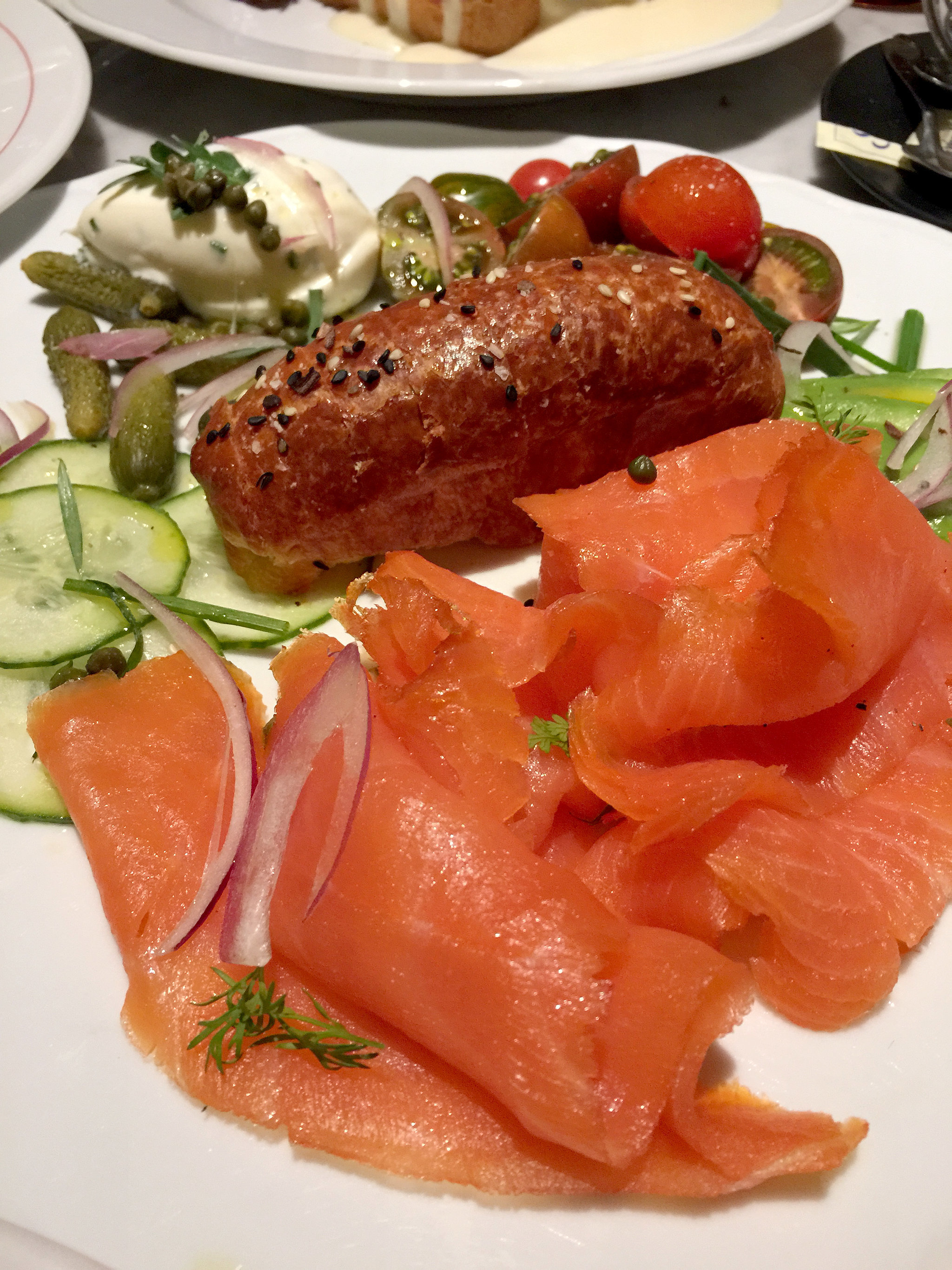 The lowdown:
San Francisco-based chef Michael Mina opened this French restaurant at Aria — and admittedly I wasn't that jazzed about going as I wasn't in Vegas to try something I could eat walking distance from my apartment. However, I couldn't have been more shortsighted. First off, the interior channels authentic French brasserie with its giant brass-pipe bar, black-and-white-tiled floor, and dark-stained wood-paneled walls. The staff blew me away with their hospitality. Every employee I encountered — the hostess, bartender, waiter, manager — seemed genuinely happy and sincerely kind. That's unexpected service, especially in a fast-paced, high-turnover spot like Vegas.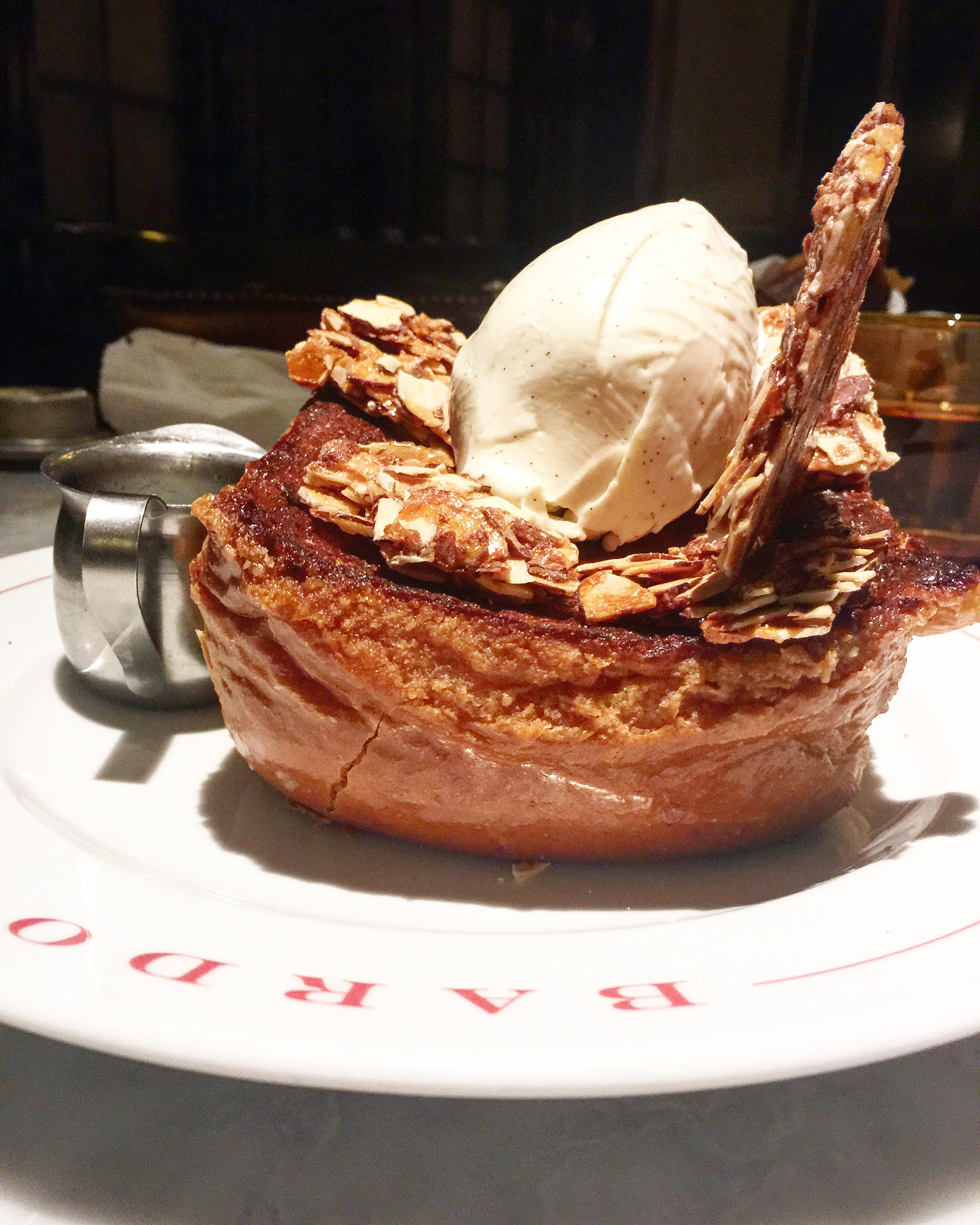 Truth is, I was hungover AF when I went to brunch at Bardot, and yet it was the best meal I had all weekend long. The boulangerie of baked goods impressed me. The laminated dough used in the kouign-amann and croissant baked up to crisp perfection. And my whole table agreed you couldn't get a better, more perfectly caramelized canelé in France itself. The cheese plate featured my favorite of all time — époisses — and was served with caramelized hazelnuts and an adorably petite loaf of sourdough bread. The one item you must order is the french toast, a half-foot slab of brioche topped with mascarpone and nut brittle. The presentation is as insanely decadent as the taste.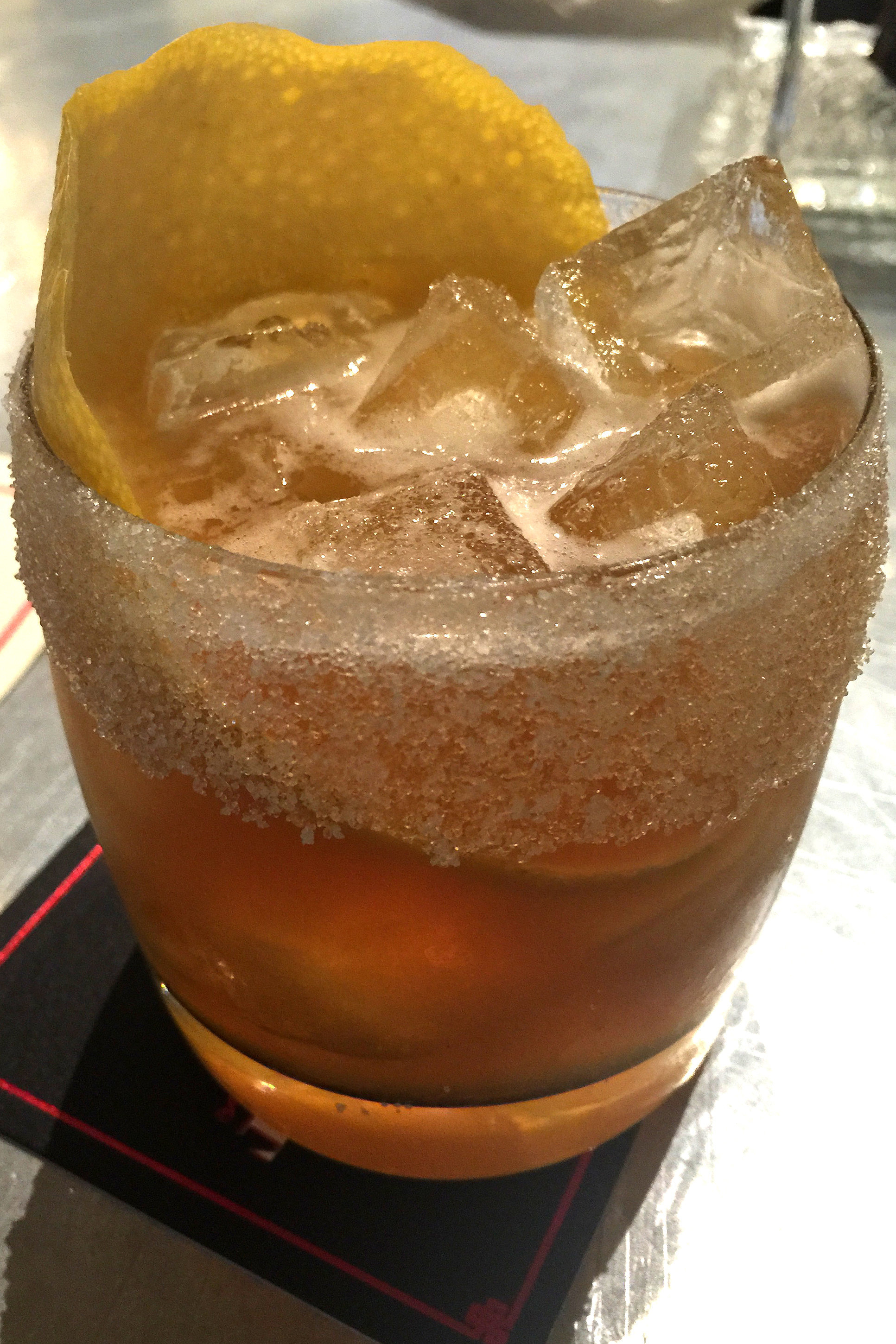 Don't think I forgot about the cocktails. Many around you may go for the bottomless Rosés, especially during bunch. However, the cocktail program is impressive and worthy of a separate trip during the 5 o'clock hour. These are no cookie-cutter cocktails. Each has a unique tale and uses freshly pressed juices and house-made bitters and syrups, all of which the bartender is happy to explain to you. And that's probably because Craig Schoettler, Aria's master mixologist, designed the bar as well as the cocktails. He worked the line at the legendary Alinea restaurant for years before opening its sister bar, The Aviary. If you're a massive Grant Achatz fan like myself, this knowledge alone will send you flocking to this bar.
Carbone
The draw: An old-timey steakhouse dinner that balances gimmicky theatrics with mind-blowing renditions of the classics.
Insider tip: Save a ton of money by ordering less, as in a salad and dessert. I assure you — there are so many freebie starters (the giant bread basket, pickled veggies, and a plate of cured meat), you can get away with it and still leave full.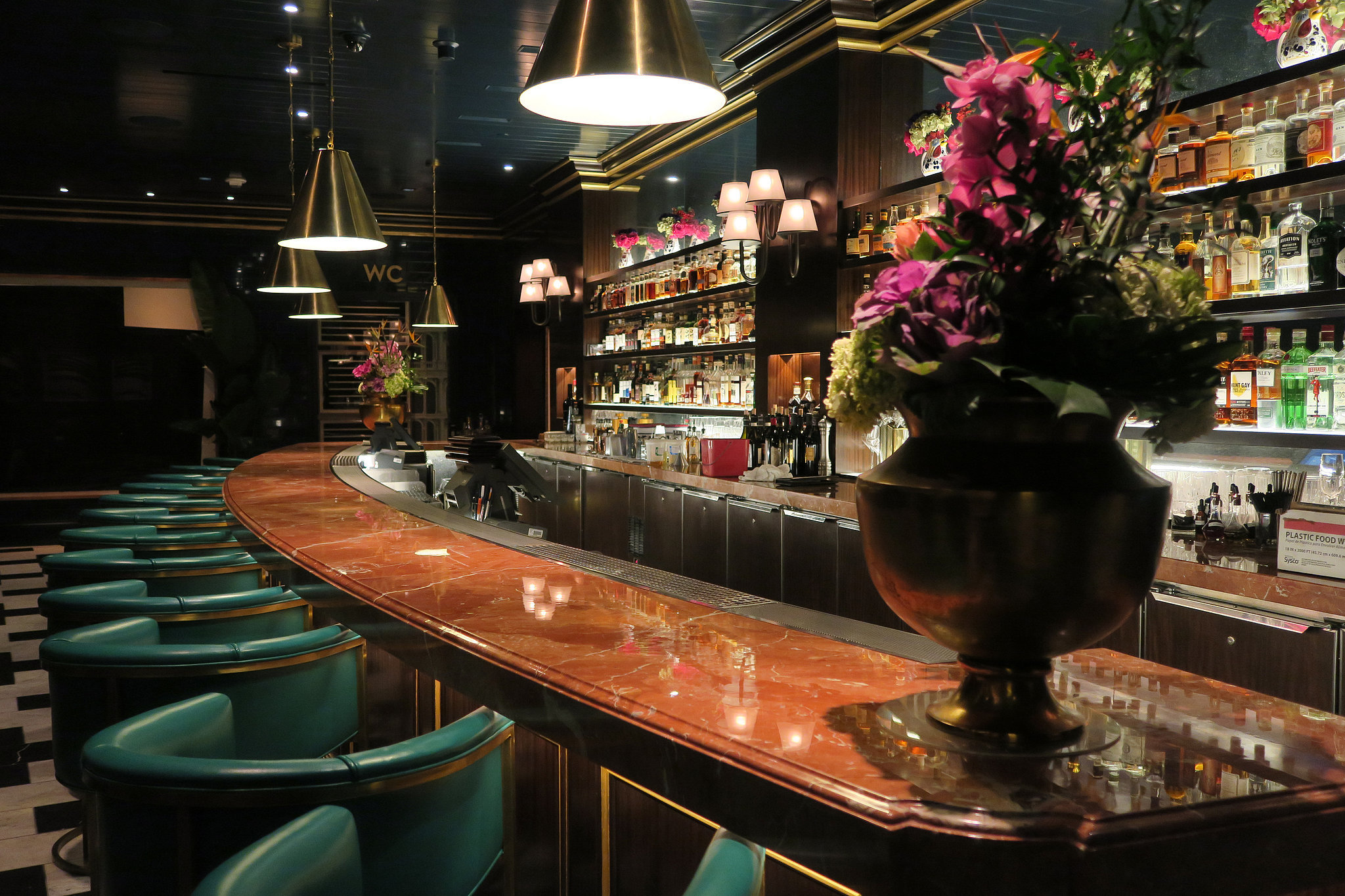 The lowdown:
I adore New York City's chef Rich Torrisi, so I couldn't wait to try Carbone at Aria. The contrived entryway to Carbone will make you feel like you're stepping into a Broadway stage set. It's like a gimmicky replica of an old-timey New York steakhouse. Yet inside the wooden doors, the grandiose design of the bar and main dining room are at once nostalgic and completely innovative. At the table, I felt like I was at the theater, sitting back in a red-velvet-upholstered booth while watching a fantastical display of bananas flambéed at the table next to me or a caesar salad tossed and plated tableside. These two dishes, which ironically aren't Italian, are the reason to go to Carbone.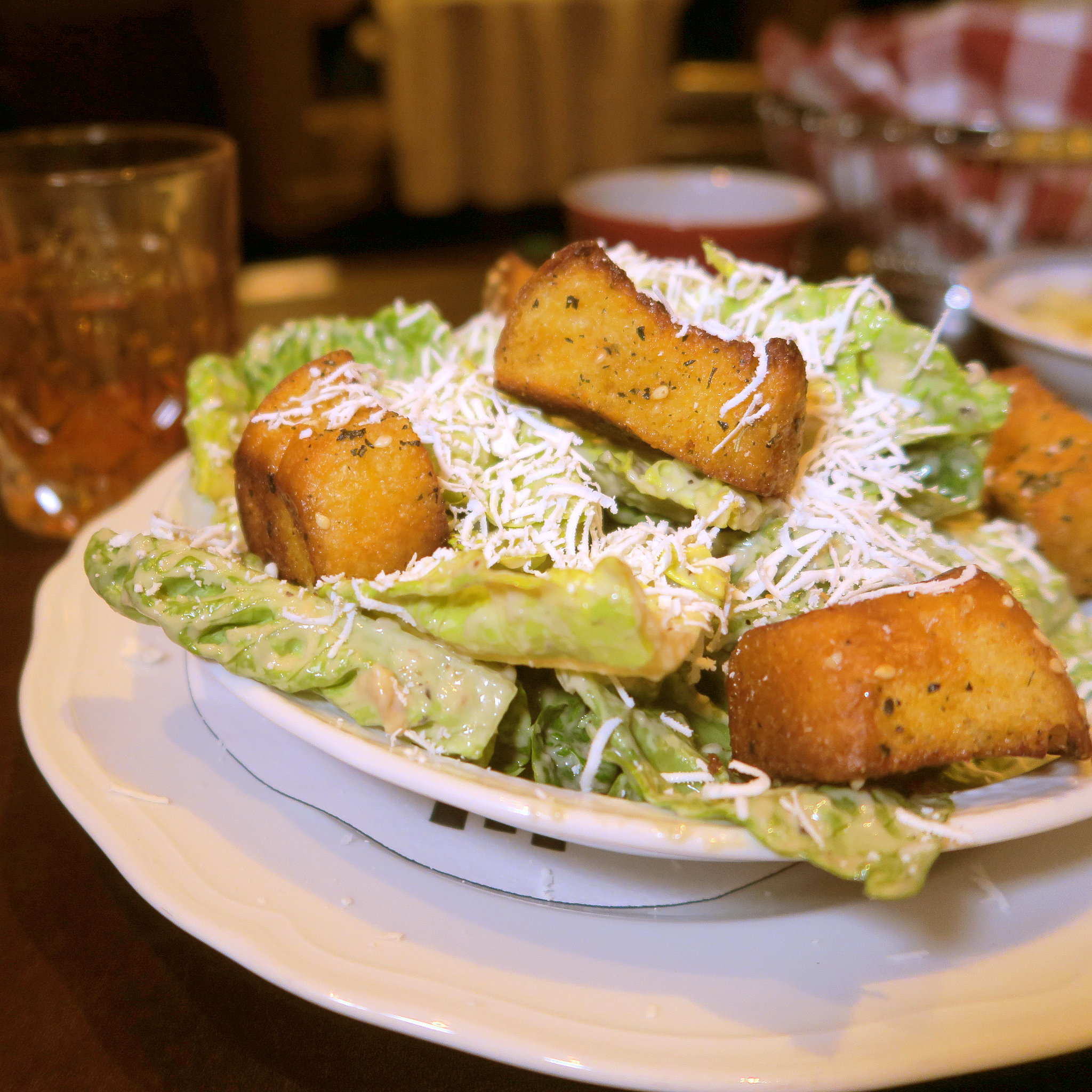 My colleague Nicole Iizuka and I agreed it was the best caesar in the world. Buttery little gem lettuce, a robustly garlicky dressing, and the biggest, most satisfying croutons we'd ever encountered make it so extraordinary.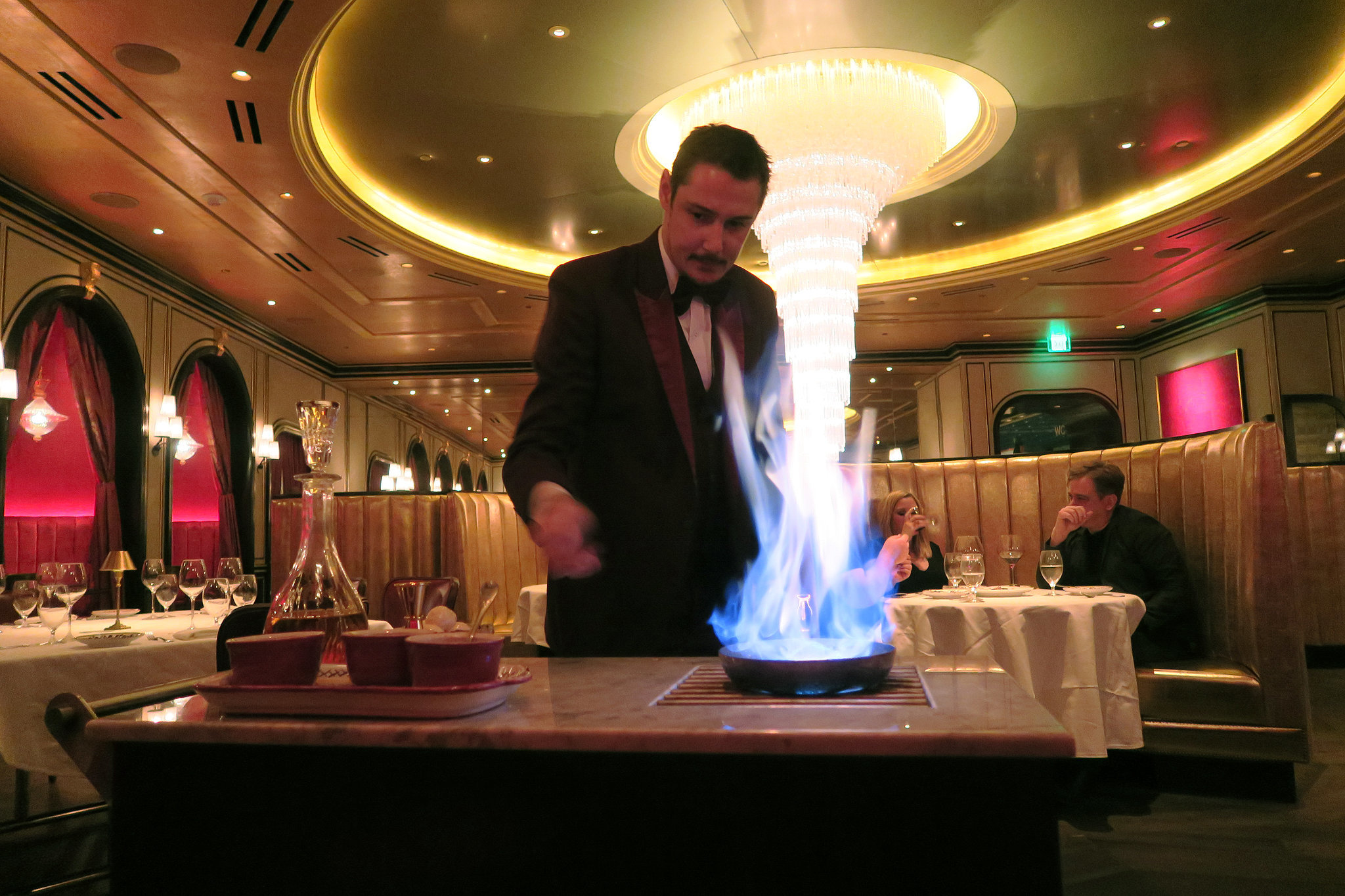 The spectacle of the three-foot flaming bananas are reason enough to order them, but then there's the amaretti crumble, bread pudding, and crème fraiche ice cream with a mouthfeel like chewy Turkish ice cream.
Dinner at Harvest by Roy Ellamar
The appeal: Unlike other Vegas venues, this restaurant doesn't lean on showy distractions — it's all about serving elevated local food. The dining room layout also makes it feel private for a cozy date night.
Insider tip: Order the tuna poke (it's on the snack cart, not the menu). The chef is from Hawaii and values sourcing the freshest seafood available in the states, plus dare I admit it's better than the poke you'll find on the islands?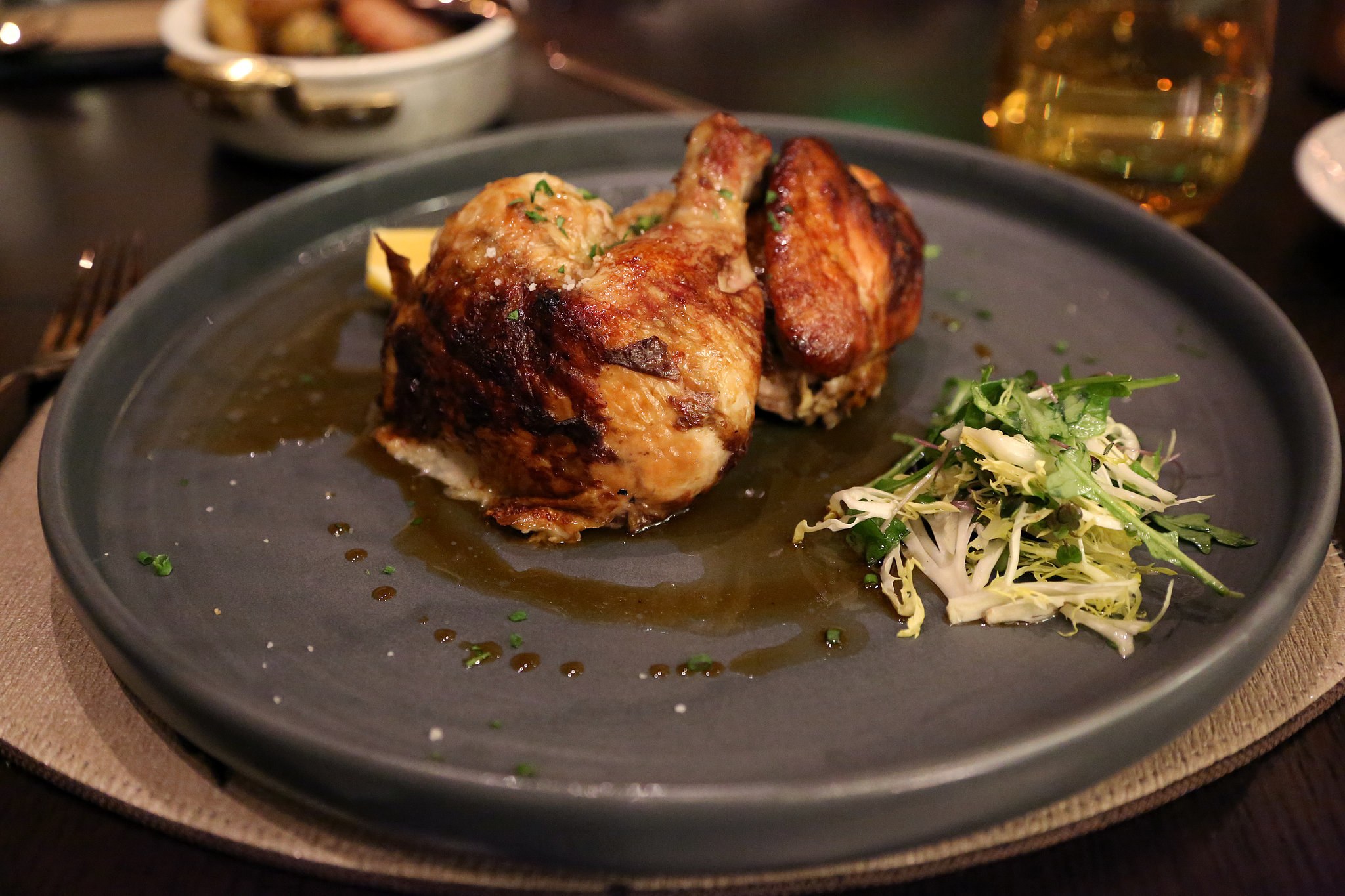 The lowdown:
Hawaiian native Roy Ellamar is the soul of Vegas, if there ever will be one. This man has made it his mission to bring the farm-to-table concept to Vegas by supporting local farmers as they experiment with what crops they can possibly grow in the bleak, sunny desert. It turns out that they can grow quite a lot, and there are still so many discoveries to be made. I anticipate, in the next decade, Vegas will shift away from relying on celebrity chefs to draw customers to its doors, and instead there will be Vegas-famous chefs like Roy who make a name for themselves here.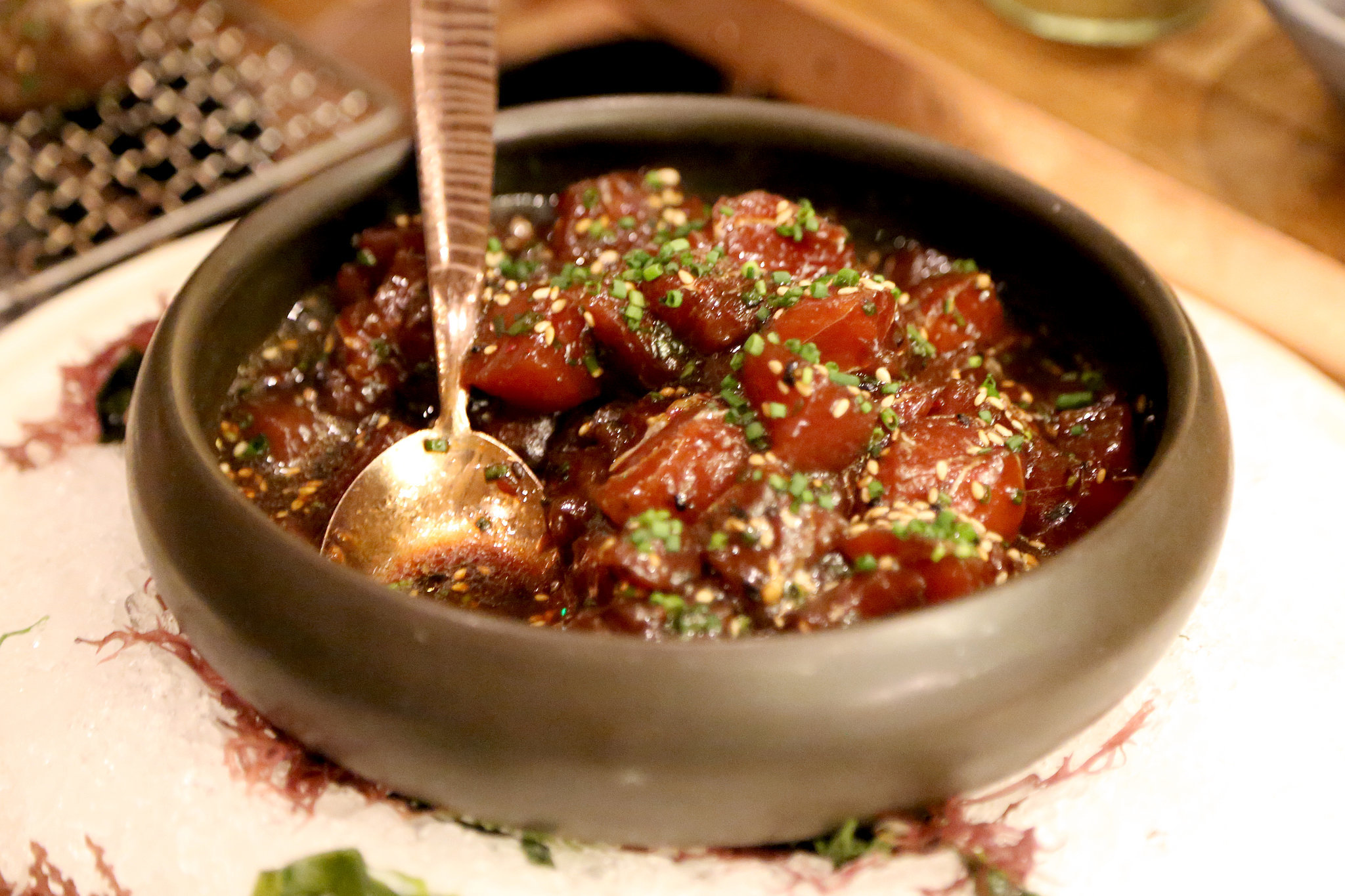 Aria Tower Suites Room Service
Insider tip: This being a new hotel, Aria offers room service ordering through tablets. Thanks, technology, for letting us not only see the description of a menu item but also actually look at high-res images of it, too.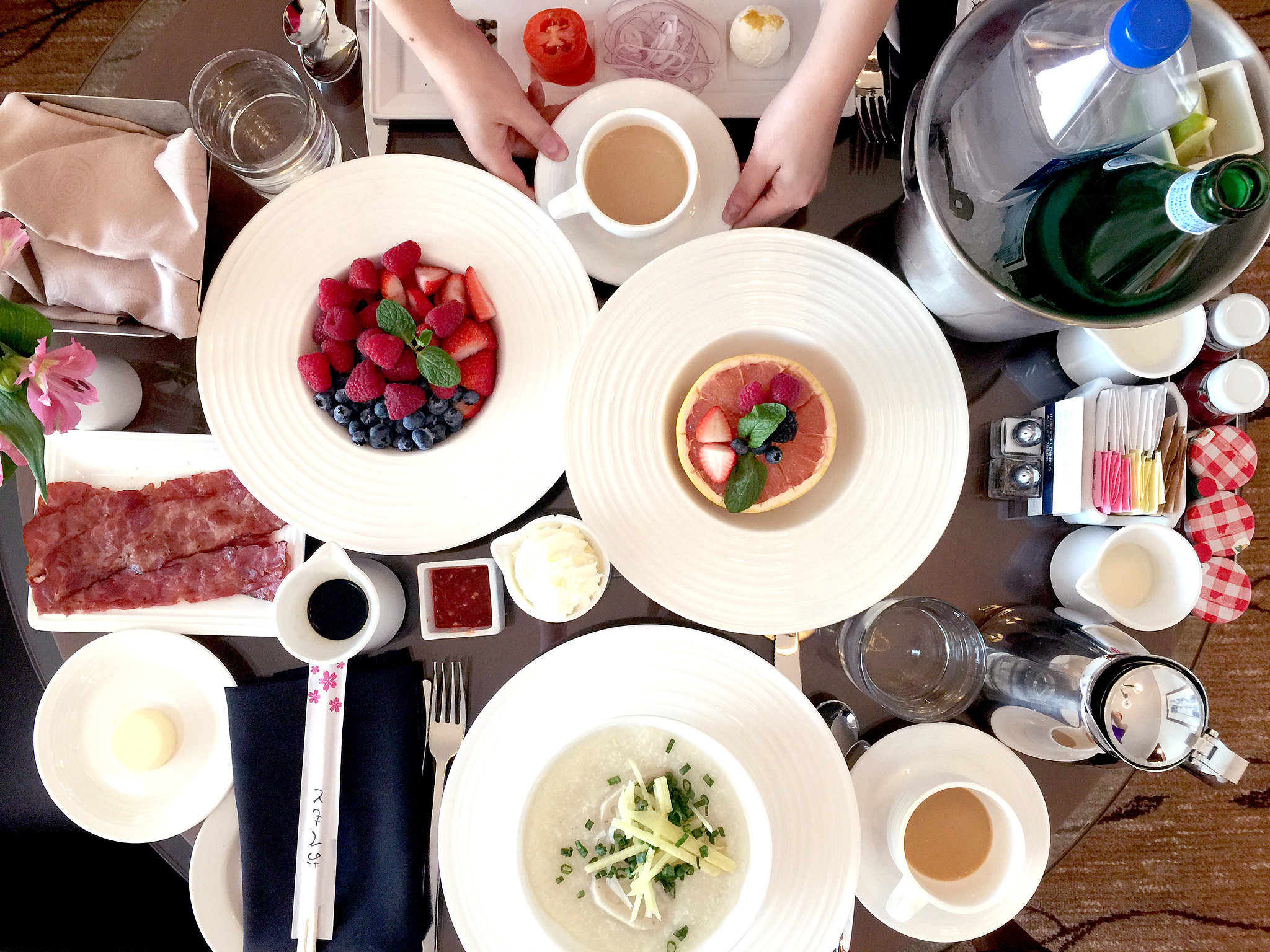 The lowdown:
We stayed at the new Aria suites, and while the view of the Strip was awesome, the most memorable part of the stay was the room service. We ordered berries and whipped cream, smoked salmon, and rice congee. Completely random, yes, but that's the joy of Vegas. It's deliriously absurd, and no one will bat an eye.
Lago
Insider Tip: Request the front and center table on the balcony. It's the best seat in the house.
The lowdown:
Lago at the Bellagio is not to be missed, but not for its food or cocktails. The balcony view of the iconic fountain is breathtaking, and the spectacle of seeing multiple shows in one seating is worth a reservation alone. If you do go there for a quick nibble, opt for Champagne and the prosciutto flatbread, and kick back.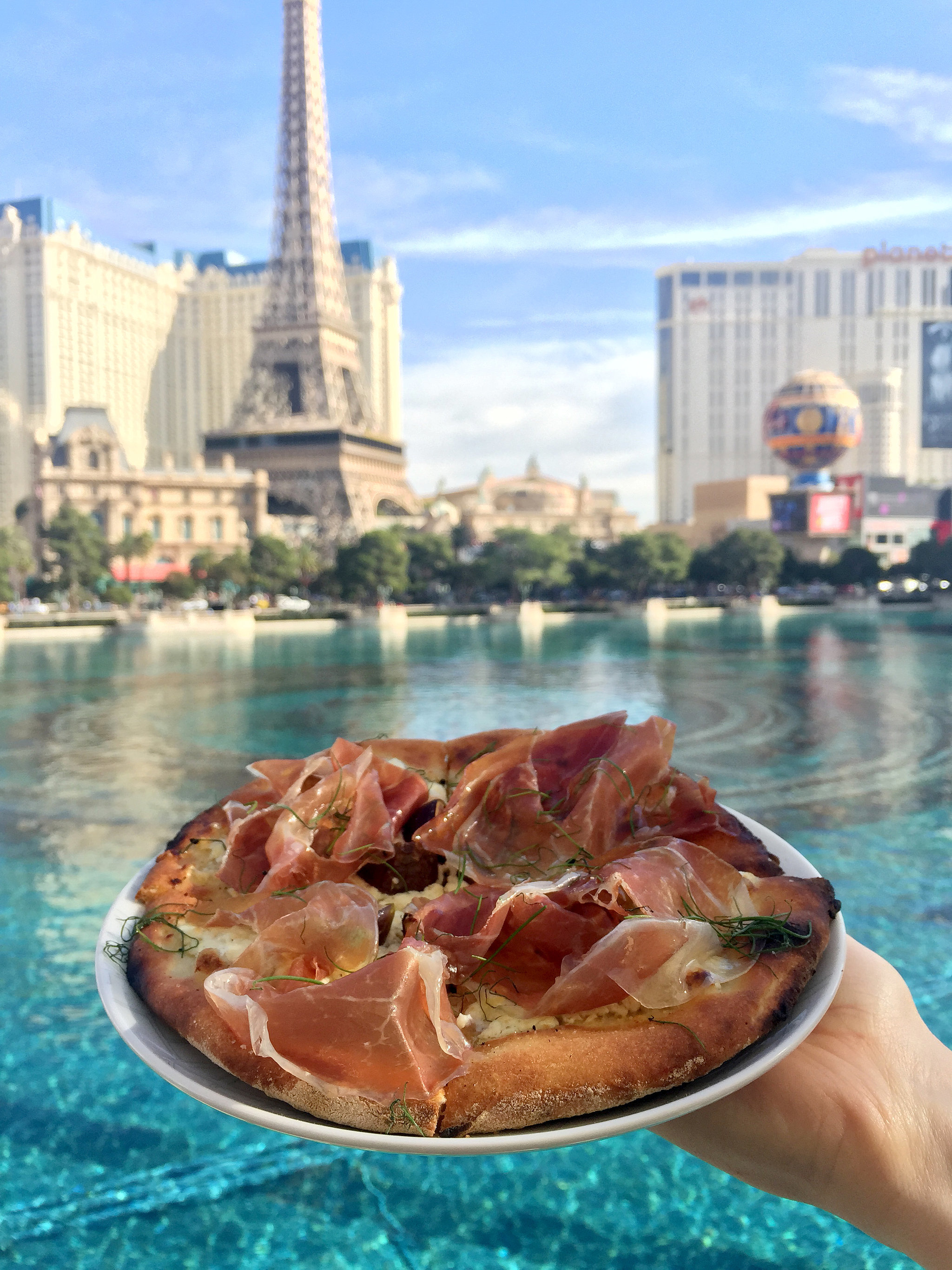 Skyfall
Insider Tip: Find the ladies' restroom that has a corner stall. The toilet faces a floor-to-ceiling window, and you can't help but giggle as you do your business while being exposed to literally hundreds of buildings. Here's hoping the window is mirrored . . .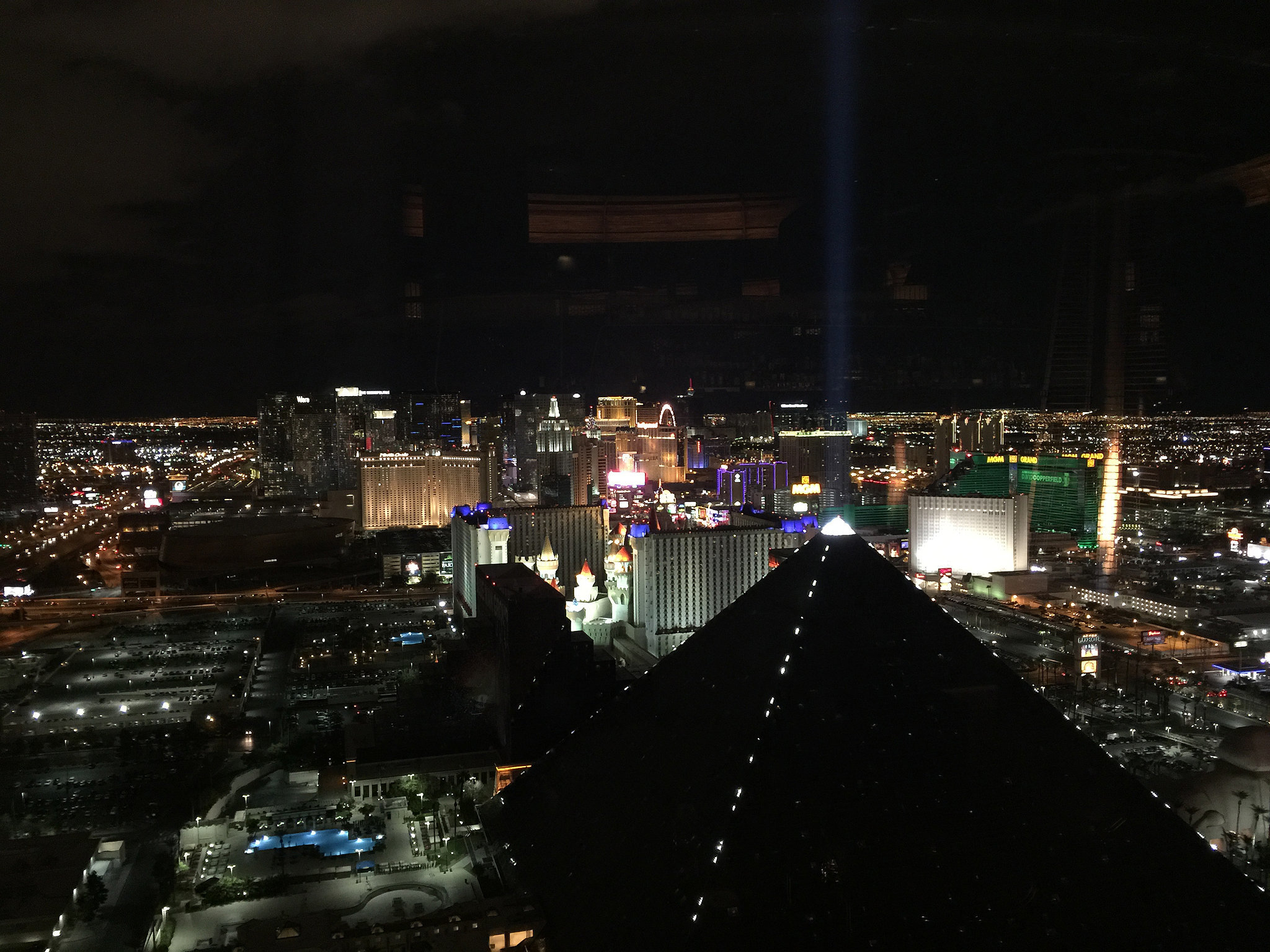 The lowdown:
Skyfall Lounge has a cocktail program that was developed by Proprietors LLC, the esteemed craft cocktail consultants out of LA, and it's simply a sexy place to hang out and people-watch while overlooking the entire Las Vegas strip. You'll find the cocktails are a refuge from overpriced, sugary-sweet, vodka-fueled drinks that line the Strip.
In less than 72 hours, I experienced Vegas hard and couldn't wait to return home to green juices and my quiet apartment. I discovered the big-time celebrity-chef restaurants are all show, but that's not necessarily a bad thing. Consider what's worthy of dropping those Franklins: the taste or the spectacle or a little of both. I have yet to explore all the Caesars Palace holdings — especially Giada De Laurentiis's and Guy Fieri's restaurants. That will come soon, very soon. I also plan to go off the beaten path to try a few of Nicole's favorites: Lotus of Siam, The Oyster Bar at Palace Station, and Aburiya Raku. Because yes, I did love my Vegas dining experience, and I'm eager to subject my taste buds to more of its gluttony.
Image Source: POPSUGAR Photography/Anna Monette Roberts and Nicole Iizuka