It's hard enough to resist a yummy frozen treat, but when it comes for free, the answer is always "yes." We've partnered with Blue Bunny Ice Cream to encourage you to have fun and #giveintothebunny.
Can you remember the last time you took a break? Like a real, truly indulgent, treat-yourself type of break? Me neither. But all that changed when I said "yes" to a magical mirrored elevator ride with Blue Bunny Ice Cream last week at The Grove in Los Angeles.
With delicious ice cream flavors and novelty treats, you're probably familiar with Blue Bunny and have spotted it in the freezer aisle of your local convenience store or grocery store. But it's not just freezer aisles the brand is taking over — it's elevators across the nation. As part of its mission to encourage you to give in to fun, laughs, and oh yeah, free ice cream, Blue Bunny is transforming elevators in unexpected locations for a limited time to transport you to a tasty and well-deserved break. All you need is a little spontaneity, a spoon, and maybe your phone to document it all.
Ahead, take a peek into my fun-filled afternoon of delectable desserts and plenty of Instagram-worthy moments.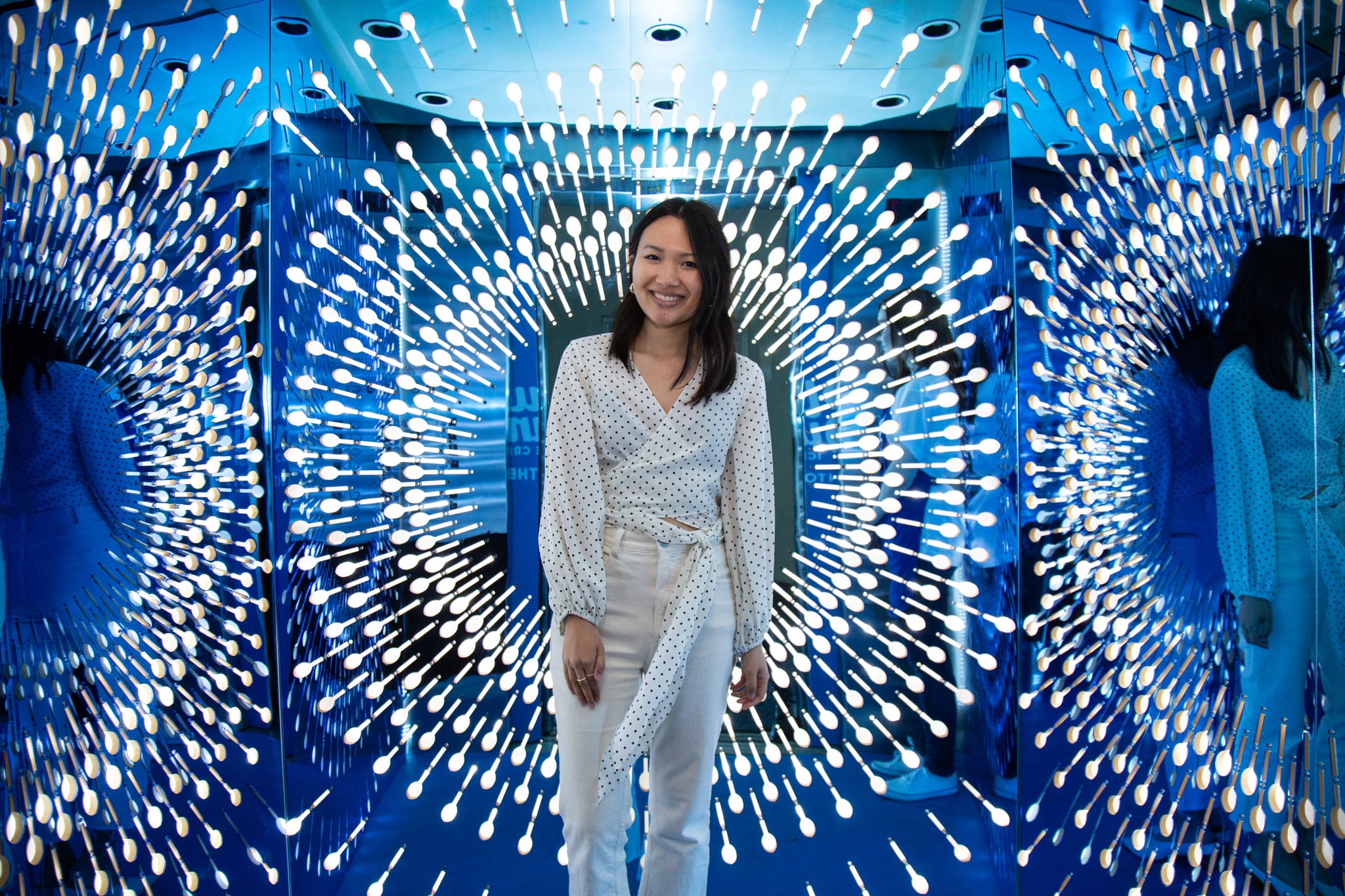 I'm not sure about you, but when I think of elevators, inconvenient waiting, uncomfortably tight spaces, and really bad music come to mind. This is exactly the sentiment Blue Bunny wants to capture. That way, when they convert elevators in mundane locations like office buildings or parking garages, unsuspecting visitors are all the more surprised and delighted to be whisked away to a playful (and highly photogenic) experience in the middle of their busy days.
"We wanted to take that confined, ordinary up-down trip and transform it into a truly memorable ice cream experience," said Jamee Pearlstein, senior brand manager at Blue Bunny. With the eye-catching installation modeled after a mirrored infinity room, it's hard not to be intrigued.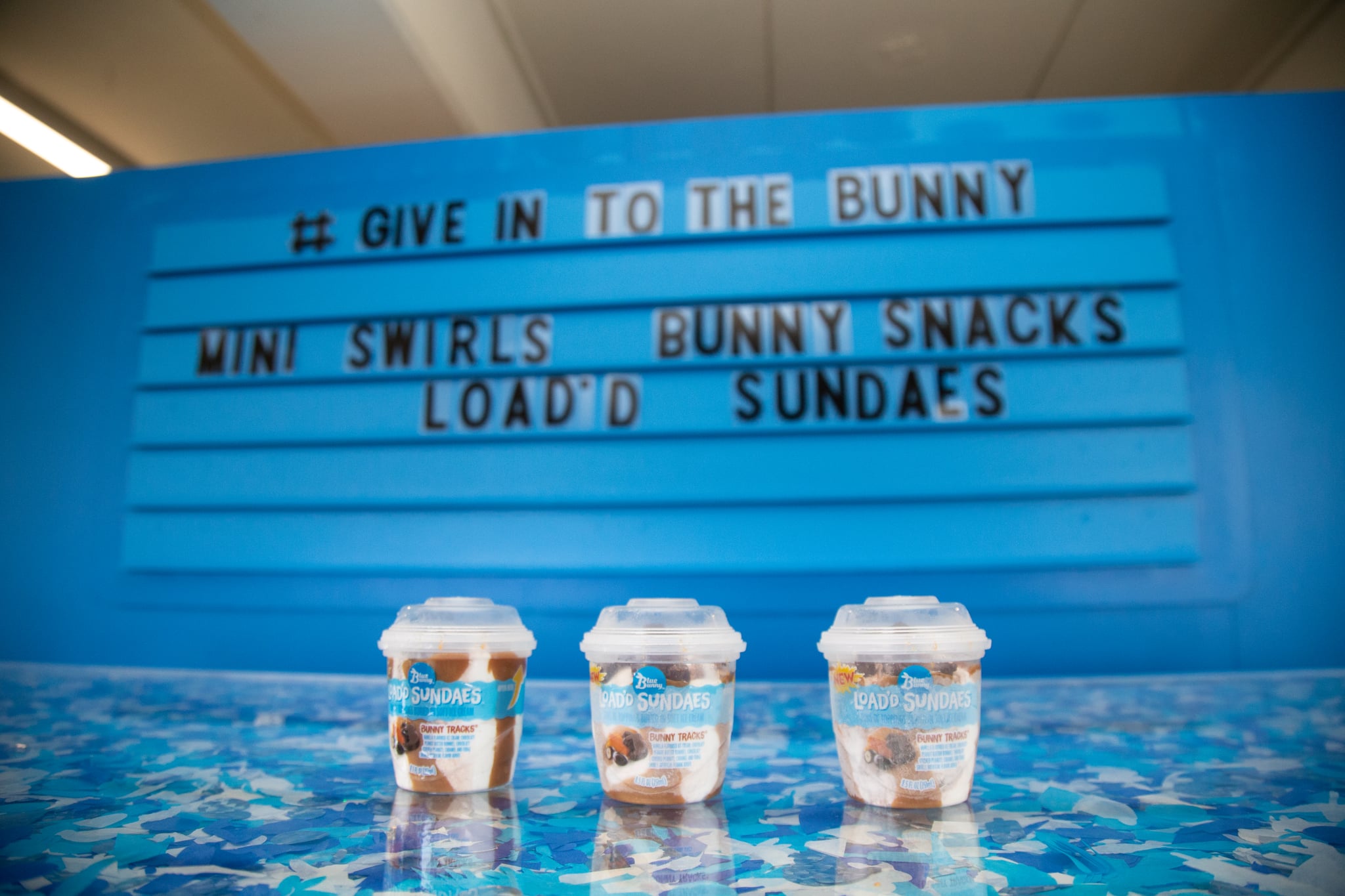 Once the elevator doors opened, I was greeted by brand ambassadors handing out ice cream to shoppers at a custom blue confetti bar right in the middle of a parking lot landing. In such a high-traffic location at one of the busiest malls in Los Angeles, the overall effect was quite literally showstopping. Who wouldn't want to enjoy some free ice cream while shopping?
There were a variety of frozen treats and flavors to select from, including Blue Bunny's signature Mini Swirls and Bunny Snacks, as well as their brand new Load'd Sundaes. With the latter flying off convenience store shelves, it was a great chance for me to get my hands on a serving. And thanks to the brand's recent innovation, I didn't have any difficulty digging my spoon into the sundae right away — it was already soft!
"Load'd Sundaes are made with premium ice cream that's specially crafted to be soft and ready to dig into, straight from the freezer, so there's no need to wait for it to temper," Jamee shared. "They come in eight delicious flavors, including Bunny Tracks, Chocolate Brownie Bomb, Cookie Crunch 'N Fudge, and Cookie Dough Co."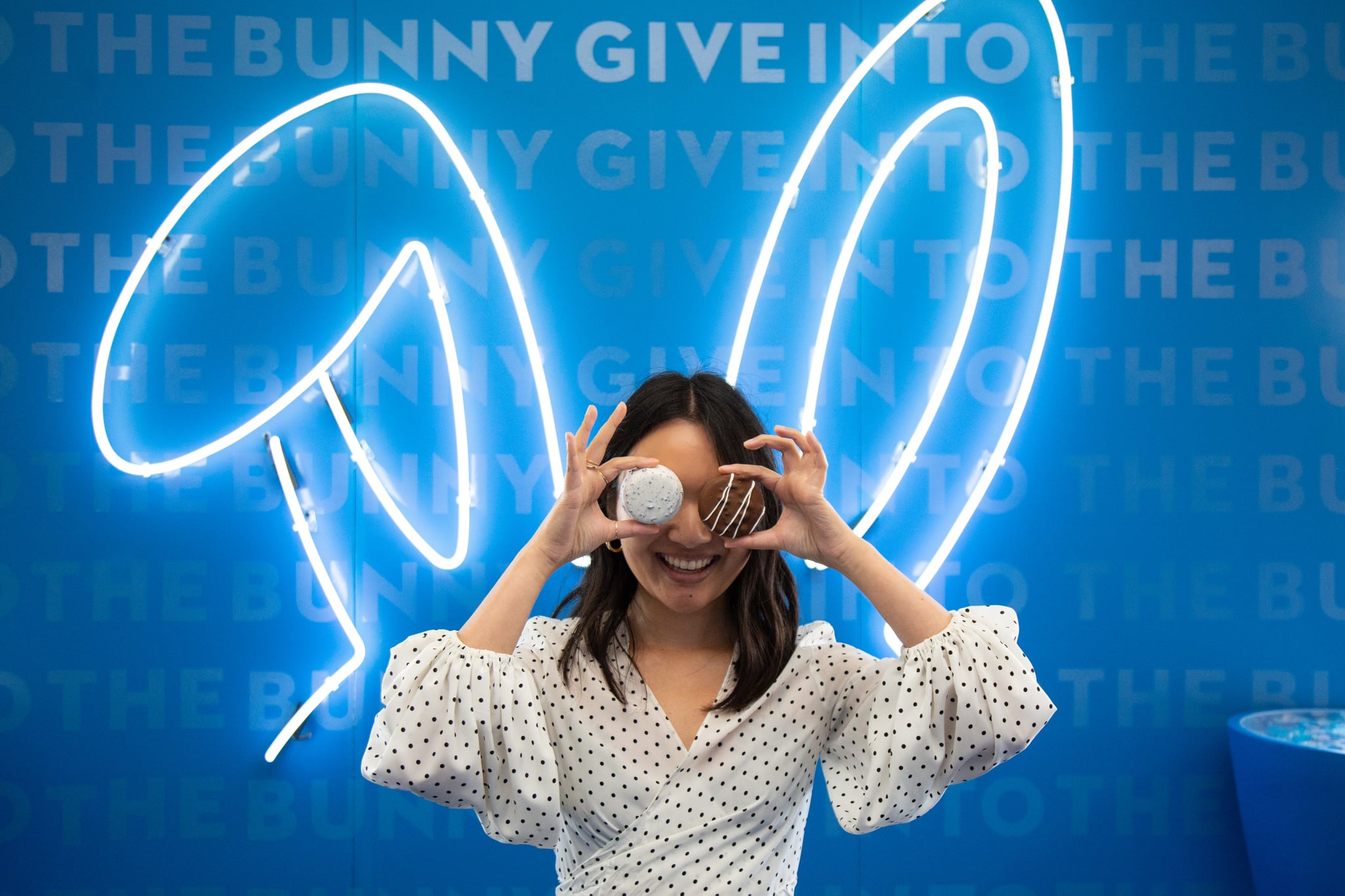 Of course, these days, it's not an experience unless you can document it all on Instagram. Luckily, there was a photo op (or should I say "hop?") nearby with adorable neon bunny ears.
Have I convinced you to take that break yet? To find out what city Blue Bunny is bringing its takeover to next or see how others #GiveInToTheBunny from around the country, visit BlueBunny.com.
More from Blue Bunny
Click here to find Blue Bunny in a store near you!
Image Source: Michael Gauthier