Celebrity Chefs Who Have Done the Ice Bucket Challenge
18 Chefs Brave the Ice Bucket Challenge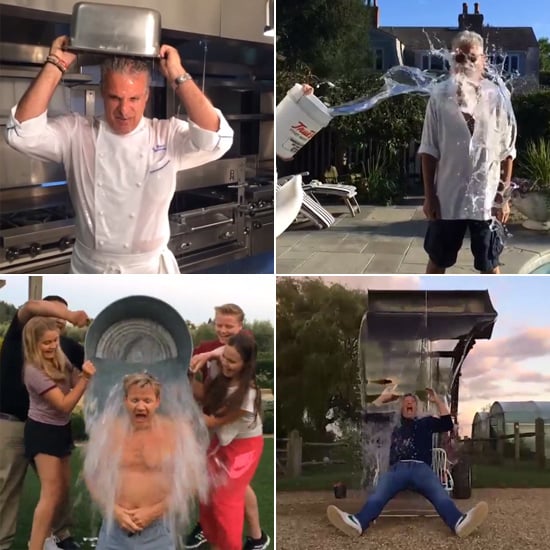 The Ice Bucket Challenge has swept the country with plenty of stars taking part, including your favorite chefs. From Rachael Ray to Gordon Ramsay to F-bomb-dropping Anthony Bourdain, these white-coated stars have stepped up to raise money for an ALS cure.
Michael Voltaggio
Chef Crenn got her entire team on board for the challenge.
Andrew Zimmern
Anthony ended up in the pool after taking the challenge.
Eric Ripert
The California chef watered the plants and himself.
Sang Yoon
Instead of wearing his chef whites, the chef donned a hockey uniform.
Rachael Ray
Rachael got drenched not just once but three times.
Guy Fieri
The sunglasses-sporting chef recruited son Hunter for help with his Ice Bucket Challenge.
Paula Deen
Paula and her sons received a mighty splash.