Disney World Space Restaurant
You'll Literally Be Dining in the Stars at Disney's Space-Themed Restaurant Coming to Epcot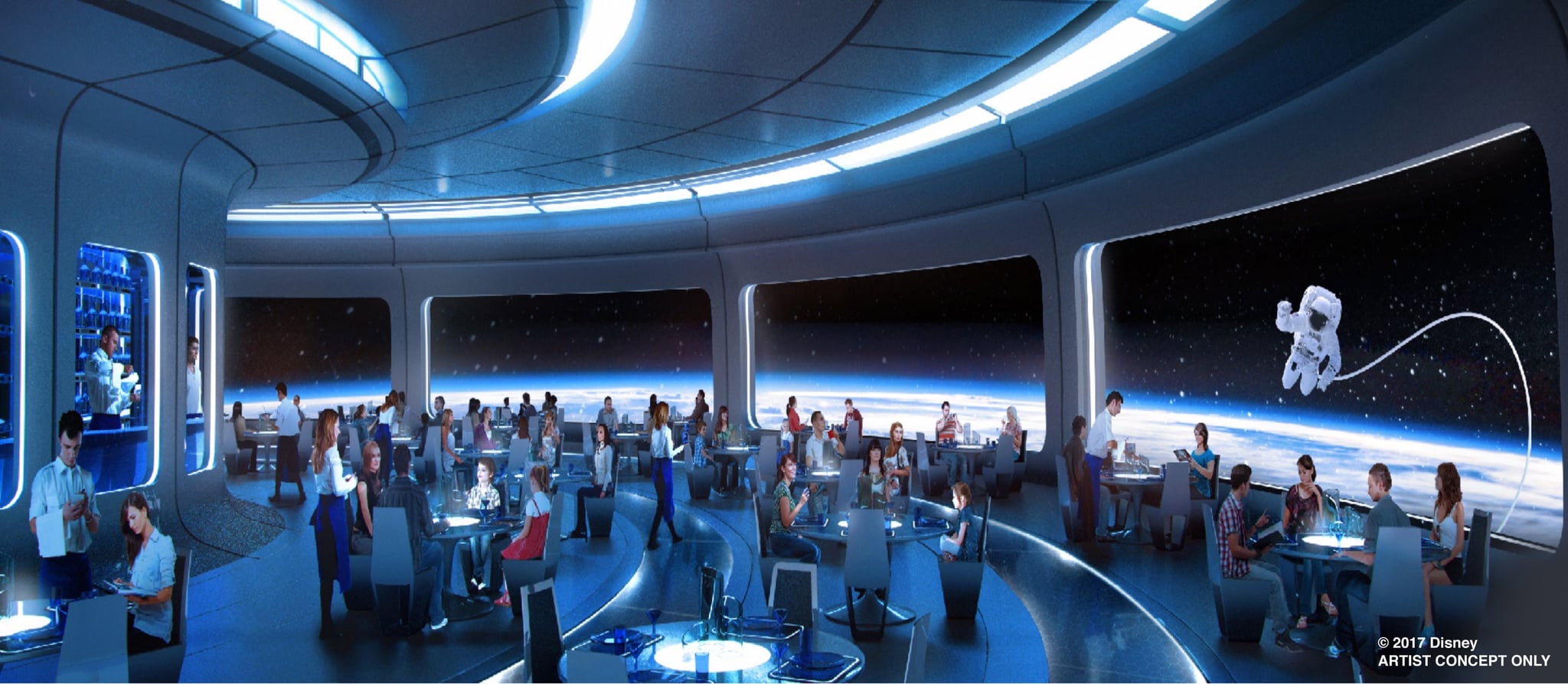 A new space-themed restaurant is coming to Disney World! First announced at last year's D23 Expo, among plenty of other exciting Disney updates, the space-inspired restaurant will be at Epcot and will offer food with views that make you feel as if you're looking at Earth from afar. The restaurant does not yet have a name, but it will be "built in a newly developed area located between the park's Mission: SPACE and Test Track attractions," Disney confirmed.
"We know our guests love dining at Epcot — and the restaurants really are out of this world," Walt Disney Imagineer Tom Fitzgerald said in a statement. "Now we're about to create one that takes that literally."
The restaurant will be run by Patina Restaurant Group, which operates other Disney World restaurants, like Morimoto Asia at Disney Springs and Tutto Italia at Epcot. If this sneak-peek photo from Disney is any indication of how amazing it will be, we have no doubt it will exceed our expectations. Disney will release more details soon, but we know that the "restaurant will invite guests to travel to space for an amazing dining experience in the stars," according to a statement from Walt Disney World Resort's Jennifer Fickley-Baker. In the meantime, catch up on the new Pixar Fest foods that will have you craving a trip to Disneyland.