Disneyland Food
15 Stunning Disneyland Foods and Drinks Worth Waiting in Line For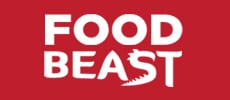 Our partner Foodbeast shares breaking food news, trendsetting recipes, and more with us. Today, Dominique Zamora is sharing the top 15 must-have treats and drinks at the Disneyland resort.
Disneyland: home of fantastical fireworks, rip-roaring rides, more souvenirs than you can shake a four-fingered glove at — and, it so happens, some of the best theme park food this side of Arendelle.
Bars and restaurants at the Disneyland Resort have figured out what guests crave, from sweet, buttery pineapple soft serves to boozy green screwdrivers made with five different kinds of rum. We've compiled some of our favorite must-eats and drinks to put on your Disney Bucket List. Yep, turns out that, in addition to bringing joy to the lives of suburbanites everywhere, the Mouse sure knows how to fry a mean beignet.