Dominique Ansel Kitchen Soft Serve
Would You Dare to Try Burrata Soft Serve Ice Cream?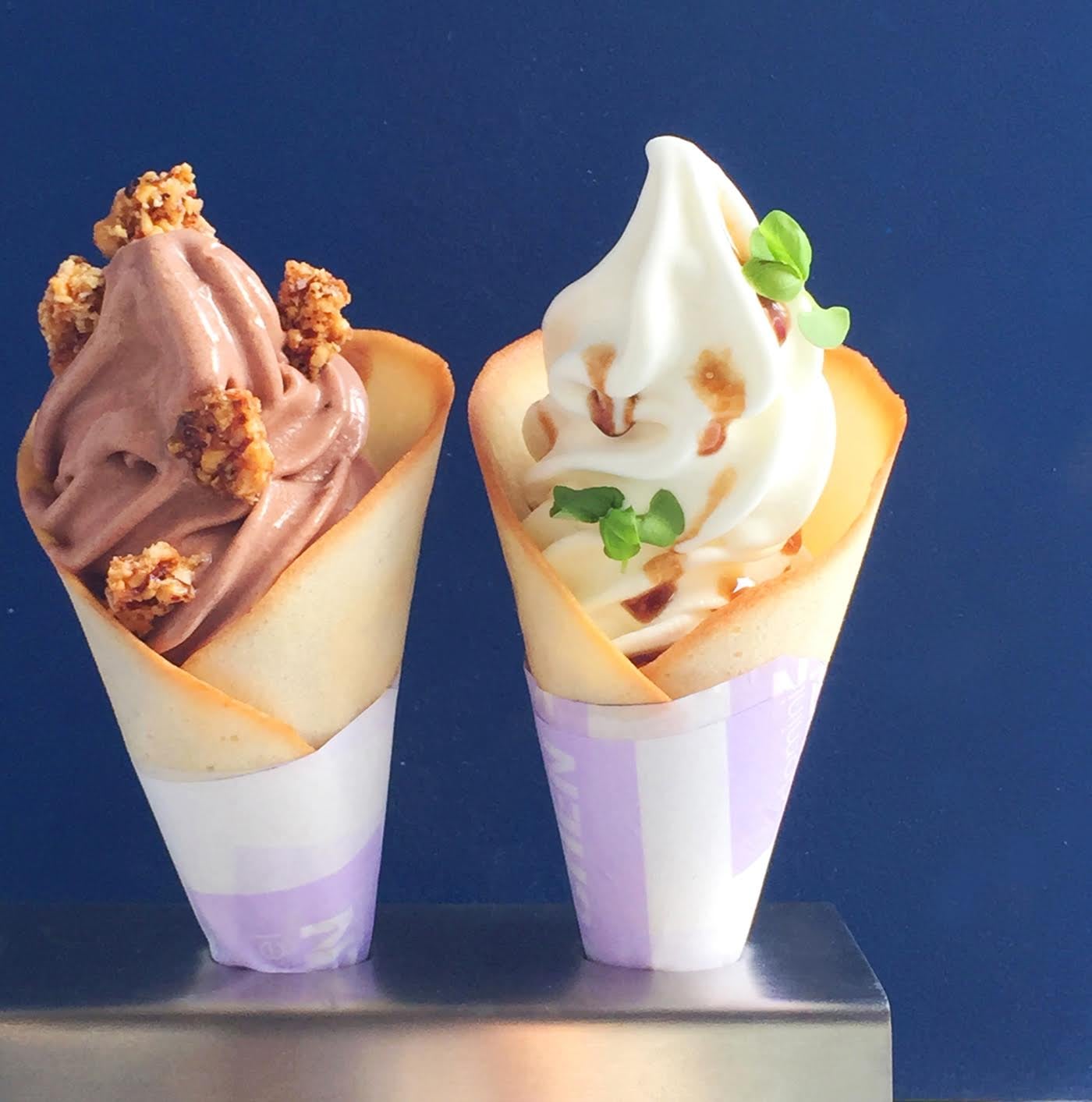 Cronut maker Dominique Ansel has tapped into another classic American treat: soft serve ice cream. This Friday will mark the opening of a soft serve ice cream window at chef Ansel's recently opened Dominique Ansel Kitchen. Open on Fridays, Saturdays, and Sundays from 12 p.m. to 9 p.m., the shop will serve up two flavors: "burrata ice cream with balsamic caramel (and a whole confit strawberry surprise!)" and "Gianduja ice cream with salted hazelnut brittle, orange mist, and sea salt." According to Ansel's team, the soft serve is made from fresh milk (no boxed mixes!), and the buttery cones are homemade and sweetened with honey.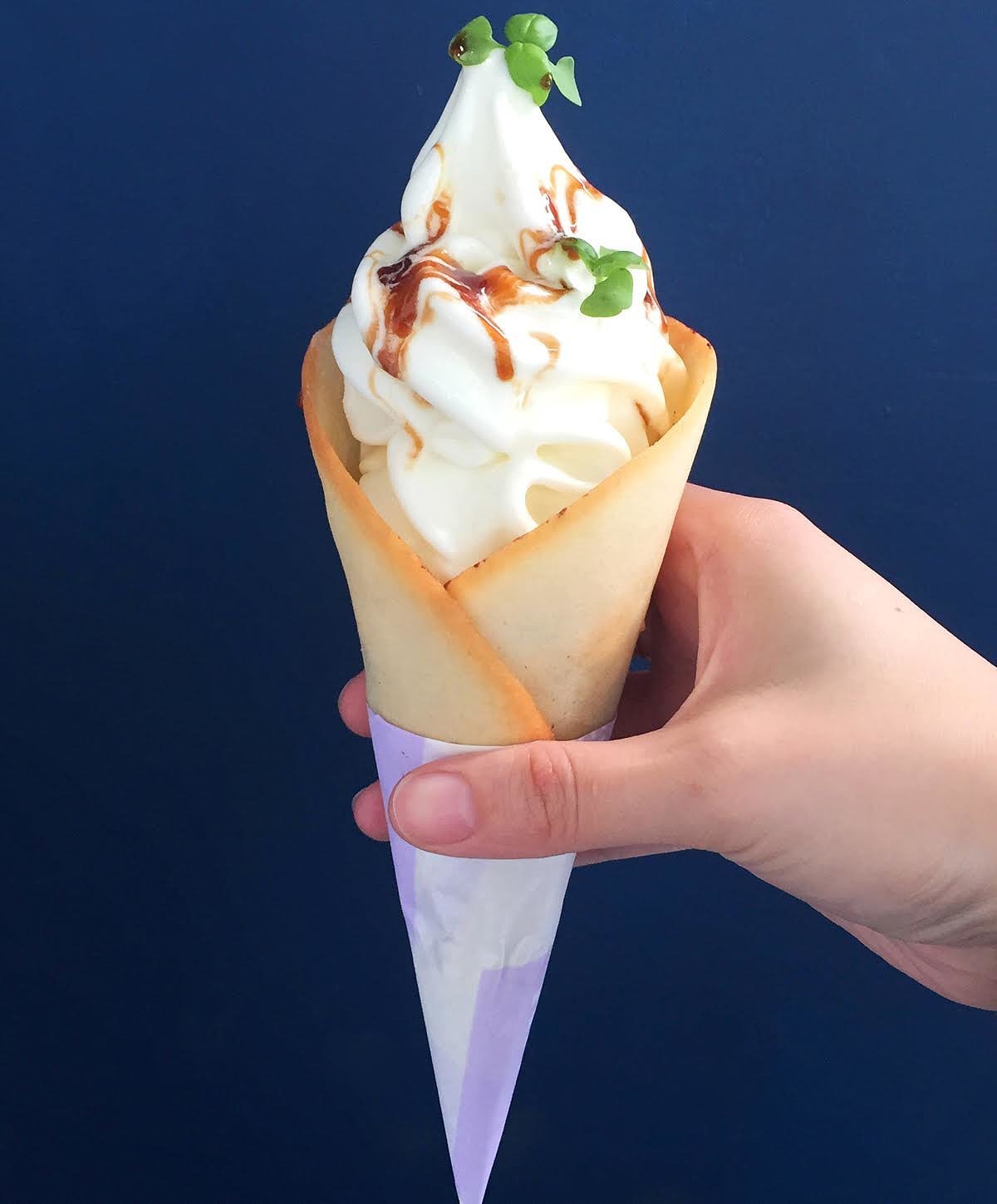 We sent our very own Hedy Phillips to the scene to try the flavors out. According to her, "This ice cream is amazing. The burrata actually tastes like cheese, but it's so creamy and not too sweet. The gianduja has a strong hazelnut flavor in a good way." She didn't notice the orange mist flavor, "but it didn't feel like it was lacking." As for the cones, "Holy crap. Awesome. They're like pancake cookies and they're not really crunchy. The bottoms are also lined with chocolate as a bonus and to keep it from leaking." We're going to go ahead and recommend that you launch yourself over to Dominique's to try the soft serve cones for yourself!