Dunkin' Donuts Reese's Doughnut Review
We Tried the New Reese's Doughnut From Dunkin' Donuts So You Definitely Don't Have To
When we heard the news that Dunkin' Donuts combined two of our favorite treats in a magical hybrid Reese's Peanut Butter doughnut, we did what any respectable doughnut-lover would do and rushed to the nearest DD. After tasting its new pumpkin treats for Fall last week, our expectations were high, but there were a lot of mixed reviews from the POPSUGAR co-workers.
Dunkin' Donuts announced the release of its new doughnut, describing the new treat as "a creative twist" on a Reese's Peanut Butter Cup that's filled with a "buttercreme." The Dunkin' Donuts Reese's Peanut Butter Square is only available for a limited time, but you have to hear what the POPSUGAR team had to say about it before running to Dunkin'.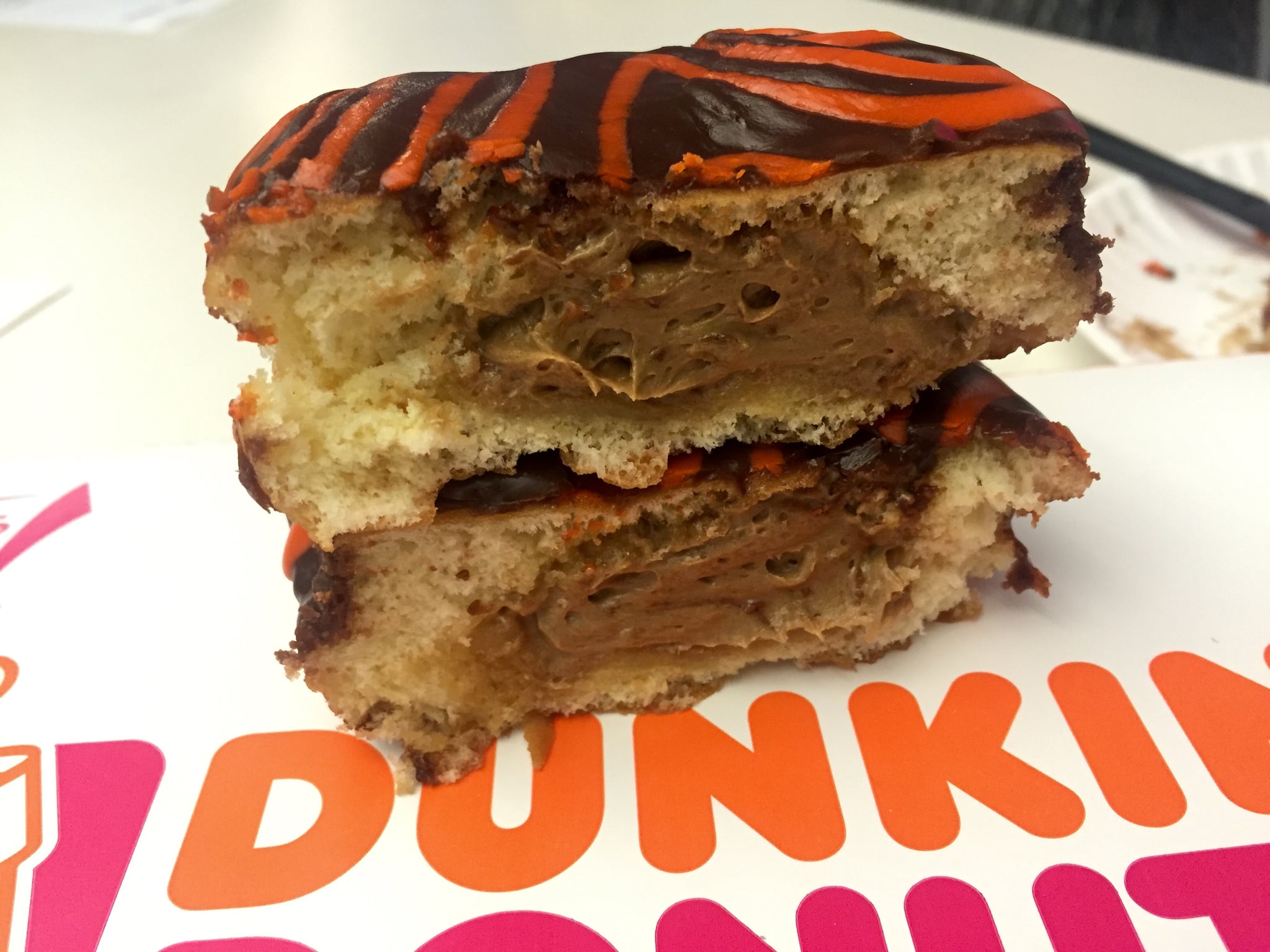 Here's what some of our team members had to say about the new doughnut:
"I'd really rather just have a regular Reese's, the texture is off!"
"I would've preferred if it was glazed with a blend of chocolate and peanut butter icing with no filling. This is too sweet."
"I personally like the filling better than the actual doughnut."
"Peanut butter filling is slightly overwhelming!"
"I'm indifferent. I'd rather have pumpkin spice sweets. I wish it was real peanut butter."
"Not a fan of so much peanut butter."
"It's definitely reminiscent of a Reese's."
Although the Reese's special from Dunkin' Donuts wasn't the biggest hit, we'll always have our pumpkin spice favorites.
Image Source: POPSUGAR Photography / Perri Konecky