Fred Armisen and Carrie Brownstein AMA 2015
Fred Armisen and Carrie Brownstein Avow They Can Barely "Make an Edible Meal"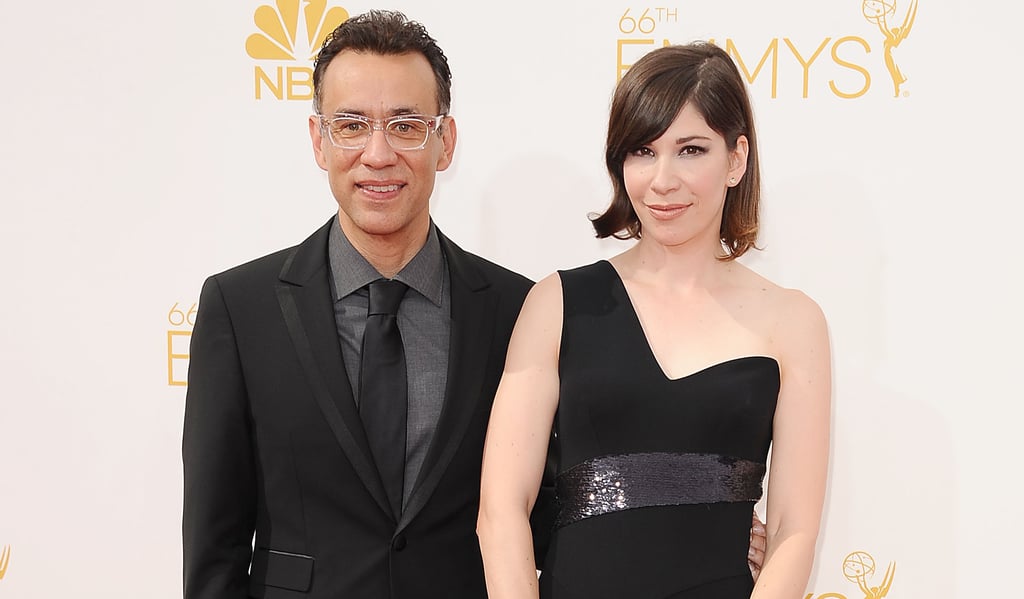 It turns out that Fred Armisen and Carrie Brownstein know more than just how to put a bird on it. The hilarious duo from Portlandia did a Reddit AMA in honor of their show's season five premiere tonight on IFC. The pair fielded all sorts of questions, but what really stood out were their discussions on Portland restaurants and their favorite foods. Check out what Fred and Carrie had to say about everything from doughnuts to Rachael Ray.
Reddit user monkeybuttsarecool: I love you guys but I cringed so hard watching the both of you on Rachael Ray! I wanted to know out of the both of you who can actually manage to make an edible meal?
Fred Armisen: Um . . . I think we had tremendous help from Rachael. Remember those little toasty things with the eggs? I want to say after we shot that episode, we actually did eat those eggs toast things. And I was actually hungry, so we ate it.
Carrie Brownstein: I agree with Fred, that the only one of us that made an edible meal was Rachael Ray and her crew. I made an edible meal the other morning when I poured milk into a cereal bowl."
FA: I've done that wrong before.
Reddit user ShoottheJ: What's your favorite type of cookie?
FA: I gotta say . . . chocolate chip with peanuts. Like peanut butter chocolate chip?
CB: I gotta say ginger cookies. Like the soft, chewy ones.
Reddit user karmatsunami85: Voodoo Donuts, what's your usual pastry?
FA: There's a chocolate bacon one that's really popular, but it's actually really good.
CB: I like Pip's Donuts, and Blue Star Donuts. Even though I love Voodoo, and we love Tres, who's on the show this year.
Reddit user DeLuca2400: What's your favorite sandwich? What's your favorite condiment?
CB: I like bánh mì sandwiches. And my favorite condiment is ketchup.
FA: I like peanut butter on wheat toast. And my favorite condiment (which would not be for this sandwich) is mustard.
CB: We're like the "Bert & Ernie" of condiments.
Reddit user Ingloroius_Ryan: My fiancée and I are going to Portland on our honeymoon in June. What are some of your favorite activities and places to eat in or around the city?
CB: Favorite places to eat: I like . . .Tasty and Sons. Lardo. Gruner.
FA: I like Toro Bravo . . . What else is good? So many places?
CB: Smallware, Luce . . . that to me, is like my new favorite place.
Reddit user Pope_of_Fear: Portland is suing PBR. Is it a hipster civil war?
FA: I am not aware of this. I will research it.