Funfetti-Flavored Pop Secret Popcorn
Shut the Front Door! This New Popcorn Tastes Just Like Funfetti Cake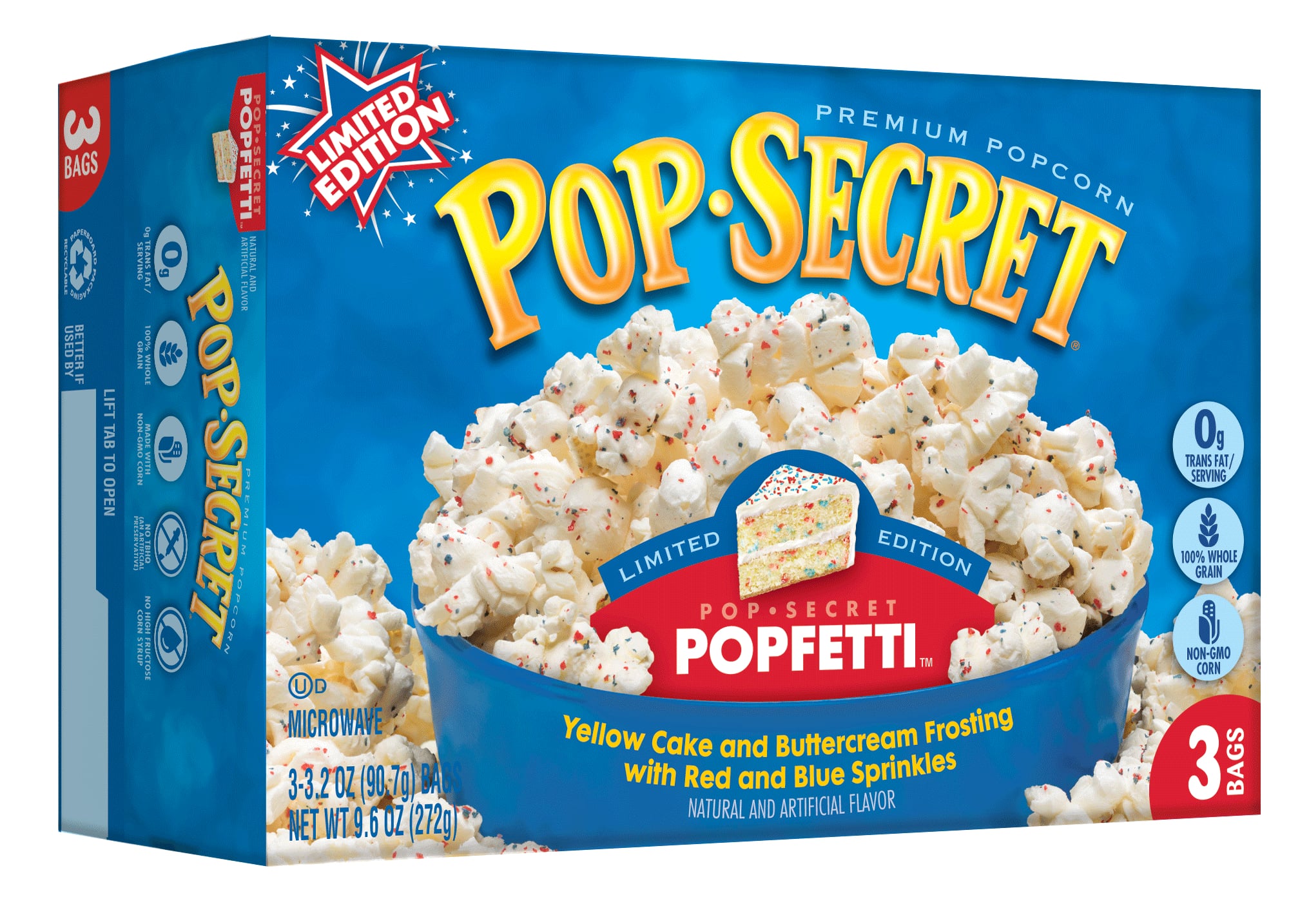 Prepare to freak out, dear reader, because you can now fill your entire home with the intoxicating scent of funfetti cake without having to whip out the eggs, flour, or mixing bowl. How on earth is this sorcery possible? Because the snack geniuses over at Pop Secret casually released a limited-edition Popfetti flavor of popcorn, and holy sh*t, it looks incredible.
Pop Secret debuted this one-of-a-kind flavor nearly two months ago, and it has somehow flown under our radar until this very moment. And now that we're aware of its sacred existence, it's literally all we can think about. The packaging describes this popcorn as tasting like "yellow cake and buttercream frosting," and it's covered in red and blue sprinkles. So far, the reviews are not-so-surprisingly raving, as many have praised its sweet cake-like flavor. Junk Banter described it as having "a delicate balance of sweet and salty with some vanilla frosting notes and a bit of butter flavor to boot." OK, we're sold!
So how can you get your hands on these microwavable bags of heaven? The Popfetti flavor is currently available on shelves at stores like Walgreens, Smart and Final, Wakefern, Giant Eagle, and Food Lion, among others, according to Pop Secret. Run, don't walk, to find your own box before this limited-edition, sweet-and-salty treat is no longer available for purchase.