Game of Thrones Wine
There's Officially Game of Thrones Wine, So You Can Drink and Know Things
The wise Tyrion Lannister once said, "Everything's better with some wine in the belly." And now the folks from Game of Thrones are making sure that fans can always have wine in their bellies with a brand-new line of officially licensed wines, made in collaboration with Vintage Wine Estates. So whether you aspire to become "the god of tits and wine" or simply aim to "drink and know things," take a page out of Tyrion's book and grab yourself a bottle (or three) of these Westeros-worthy varietals.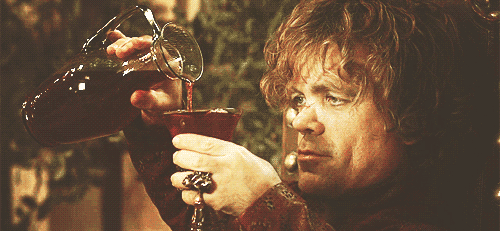 The wines will be available in Spring 2017, which means they'll be on shelves nationwide in time for the show's seventh season return. The Chardonnay and red blend will be available March 13, and the Cabernet Sauvignon will be available March 20 through the official website. The wines will also be available in stores around the country in April. According to HBO's press release, the three wine options are Chardonnay ($20), a red blend ($20), and Cabernet Sauvignon ($50) — so they may not be Tyrion's favorite Arbor gold, but these Sonoma wine-country varietals sound like the next best thing.
See the gorgeous bottles and label details, then start planning your King's Landing-inspired wine cellar. It's what Tyrion would want.