Good Humor Strawberry Shortcake Oreos
Know Those Strawberry Shortcake Ice Cream Bars? They're Now Available in Oreo Form!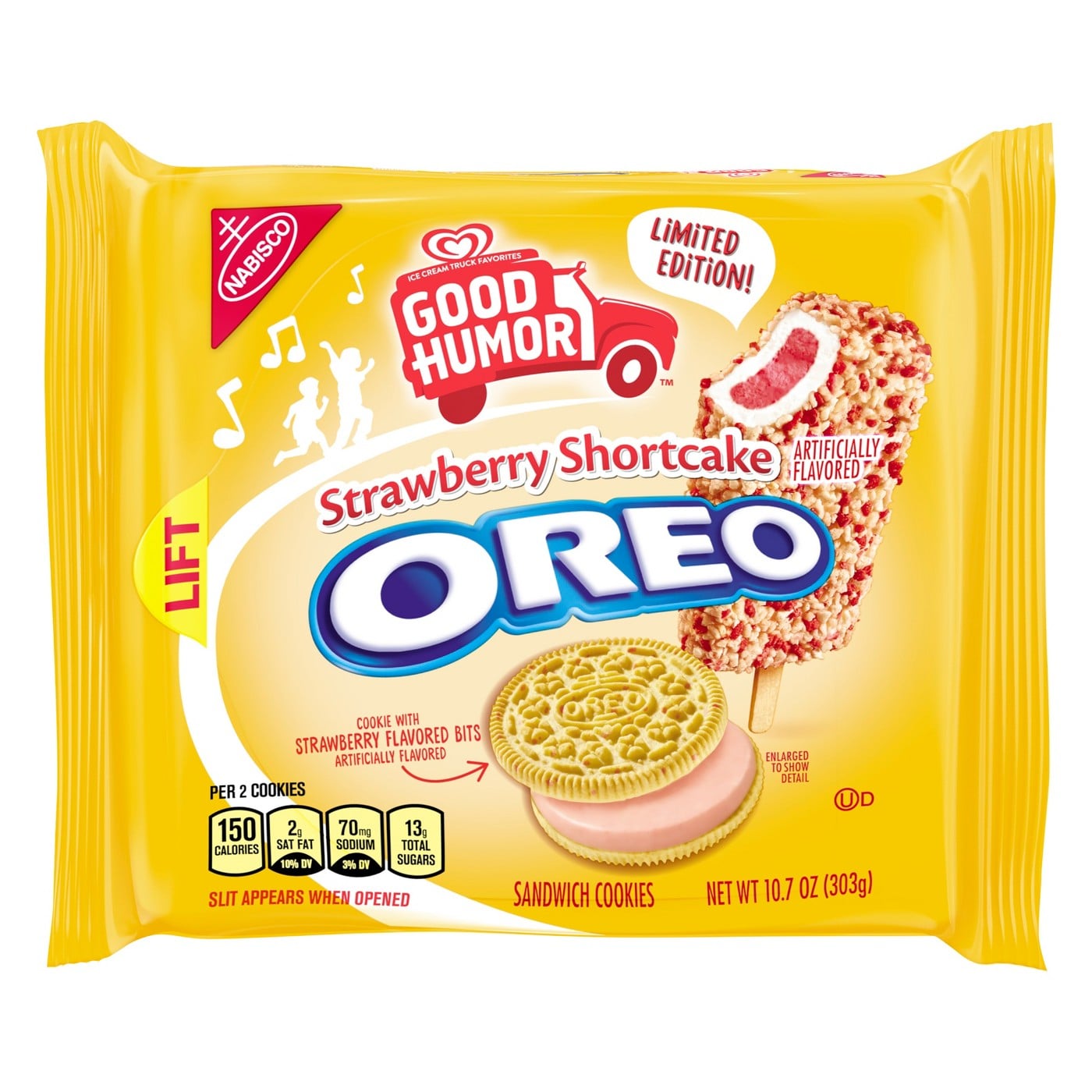 Well, we officially know what we'll be snacking on this Summer. Oreo has released a new flavor inspired by Good Humor's Strawberry Shortcake Dessert Bar, which combines the best of both worlds — ice cream and cookies. The seasonal flavor consists of a golden cookie with strawberry-flavored bits, as well as a whipped strawberry-flavored filling. Rumors of the new cookie started circulating in April, and now the limited-edition flavor is officially rolling out in stores including Target. Food blogger Candy Hunting also dished out an update on the Rocky Road Trip Oreos we first reported on in December: the chocolate and marshmallow cookies will be hitting shelves in late July.