Gordon Ramsay Hell's Kitchen Restaurant
OMG, a Hell's Kitchen-Themed Restaurant Is Opening to the Public!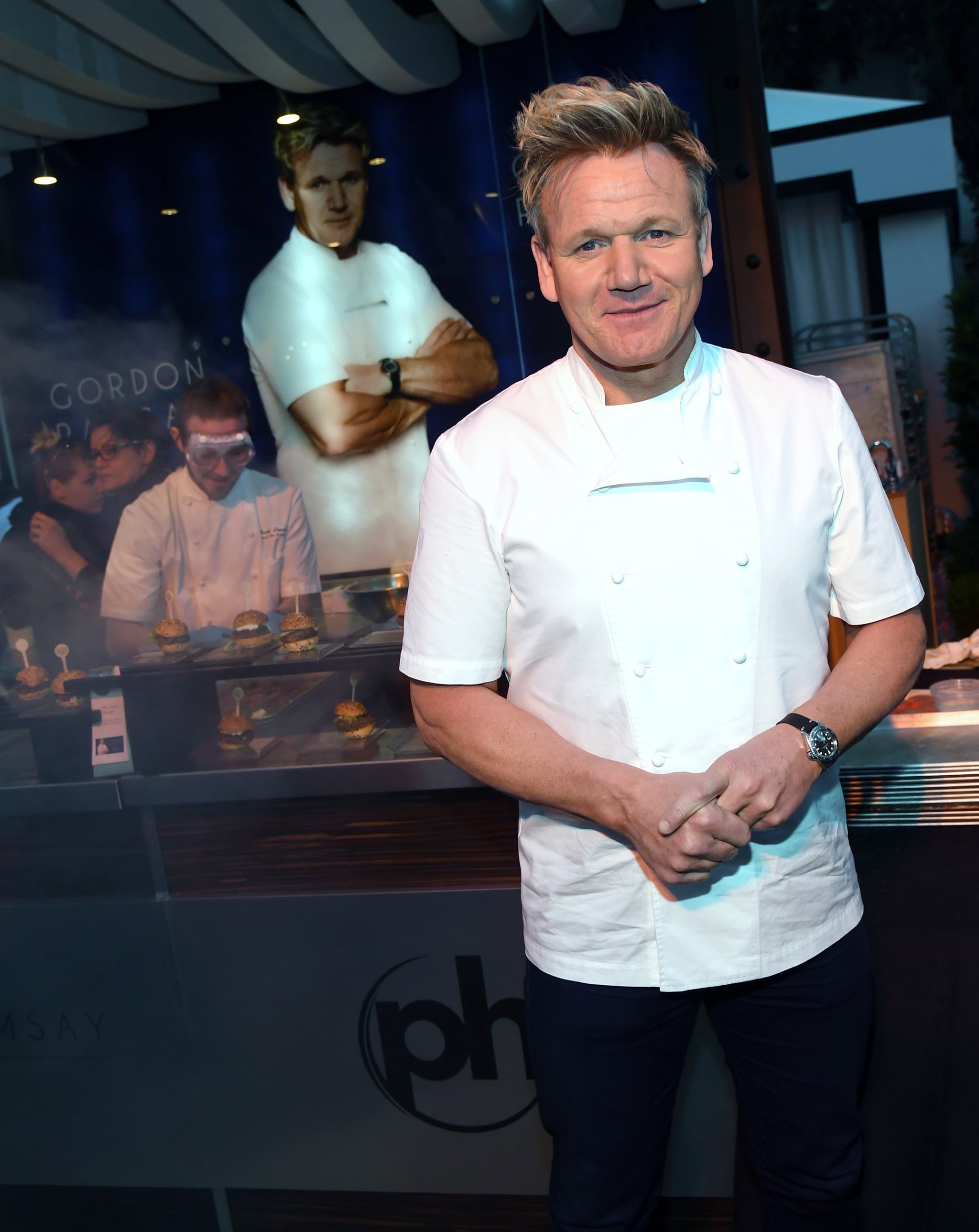 Hell's Kitchen fans have a new reason to visit Las Vegas this year: Gordon Ramsay is opening a themed restaurant based on his popular show. "You've asked for it, and now it's coming," Gordon wrote in the Instagram caption of his announcement about the new restaurant, which will open in Caesars Palace this Winter.
"Fans of the show have been asking us to bring a Hell's Kitchen restaurant to life since day one, so I'm thrilled to finally be doing it here at Caesars Palace," Gordon said in a Facebook Live video when he shared the big news. "A key element of the show's success has always been the diners' experience, so we are excited for guests in Las Vegas to feel like they too are part of the show — flames and all."
While we're not exactly sure what Gordon means by the fact that guests will "feel like they too are part of the show" — will there be yelling?! — we can guarantee this will be a restaurant experience unlike any other. Hopefully risotto and beef wellington — two things that always seem to make a (burnt) appearance on Hell's Kitchen — will be on the menu.
Gordon even had the iconic giant pitchfork transported from the show's Fox set, set it up in the fountains outside of Caesars Palace, and lit it on fire. This will be the fifth Gordon Ramsay restaurant in Las Vegas, and clearly he means business and is going to give fans a unique Hell's Kitchen experience.
Image Source: Getty / Ethan Miller