Hershey's Halloween Caramel-Filled Milk Chocolates
Yes, Caramel Apple Hershey's Kisses Do Exist — Here's Where to Find Them!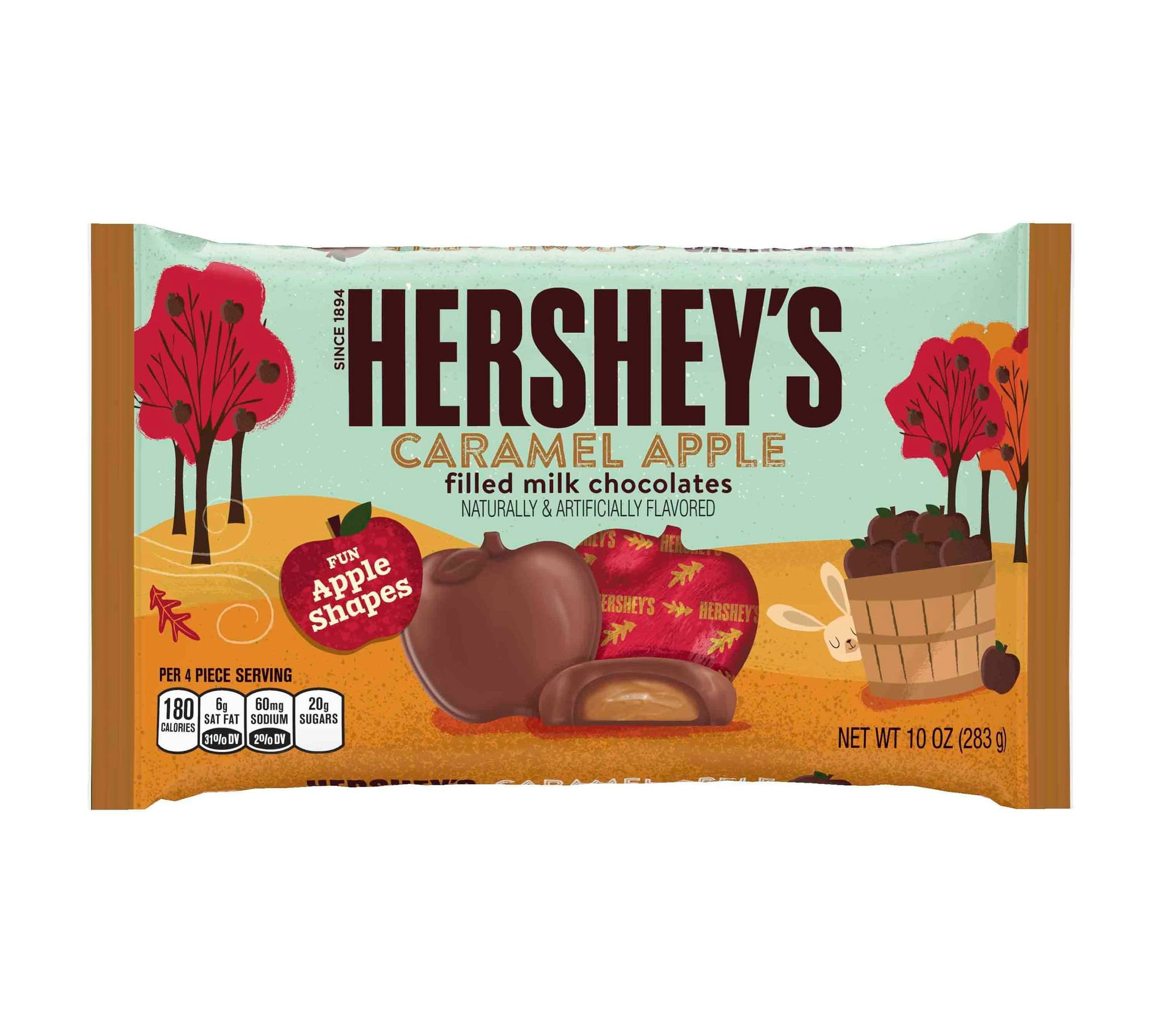 Holy sh*t, we just discovered Hershey's Halloween Caramel Apple Filled Milk Chocolates and now we're obsessed. The apple-shaped milk chocolate candies are currently available at Target for $3.59, and they basically combine your favorite Fall treat (candy apples!) with Hershey's Kisses AND milk chocolate. Seriously, what more could you ask for? The Halloween treat first arrived in 2016, but now they're back on shelves. If you're looking for an alternative to pumpkin spice everything (trust us, we tried Hershey's Kisses Pumpkin Spice and it was not our favorite) then you might want to give this one a try. Now excuse us while we order up a batch to conduct our own taste test!