How to Buy a White Cheddar Cheez-It and House Wine Rosé Box
Wine and Cheez-It Boxes Are Back, and This Time They're Pairing White Cheddar With Rosé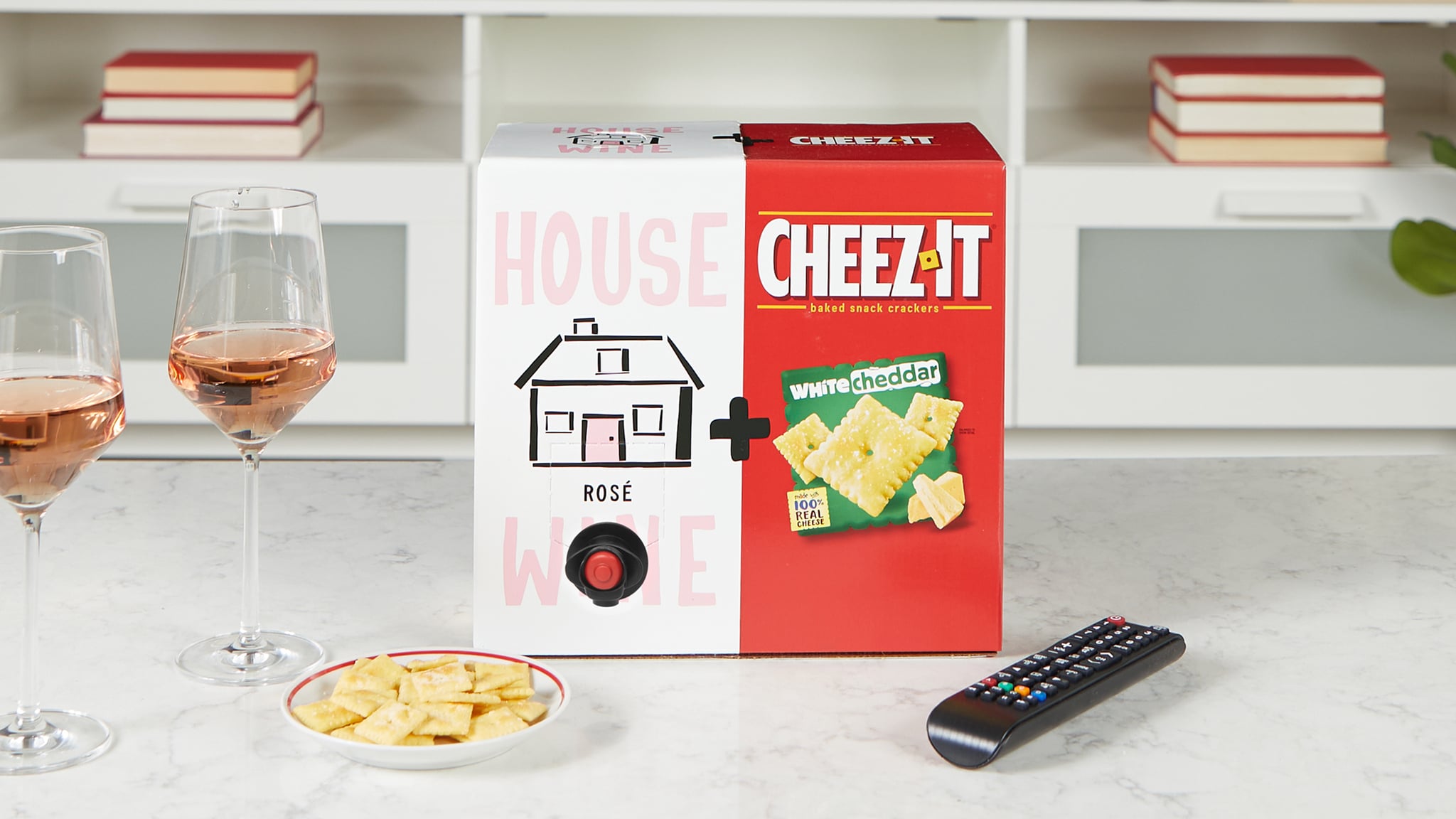 If you're a fan of a nice glass of wine and a cheeseboard, please allow us to introduce you to its snacking counterpart: a boxed wine and Cheez-It combo. The genius minds at Kellogg and House Wine put their brains together last summer to create a dual-sided pack that features a split between wine and the original cheddar cheese snack you know and love. Now, there's a new pairing in town.
Instead of toasty cheddar cheese crackers and red wine, this year's box features White Cheddar Cheez-Its and House Wine Rosé. Consider this combo a need and a want for the next virtual book club or Zoom bachelorette party. This isn't your childhood Cheez-It box, that's for sure.
Mark your calendars: You can snag a pack for yourself for $30 on July 23 at 2 p.m. ET on the House Wine website, while supplies last. They're bound to sell fast, just like last year. Ready, snack, go!