How to Bake Bacon
Simple Tip to Try: Cook Bacon in the Oven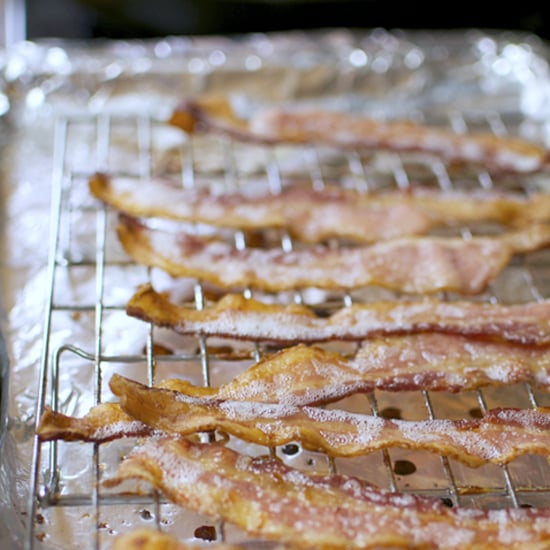 A couple of years ago I watched the Barefoot Contessa roast bacon in the oven. She was making a BLT and didn't need the bacon fat. I had never thought to bake bacon, and the idea has changed my life! Now, I roast bacon all the time. It's an easy, convenient, and splatter-free way to cook it. Here's what you do:


Preheat the oven to 375°F. Cover a large cookie sheet with parchment paper or foil.
Place the raw bacon in a row on the parchment paper.
Roast in the oven for 15-20 minutes until bacon is crisp and cooked.
Remove bacon to paper towel lined plates, pat dry, and use however you want.
Do you ever cook bacon in the oven?