How Chefs Cook Thanksgiving Turkey
This Is How All Your Favorite Chefs Roast Turkey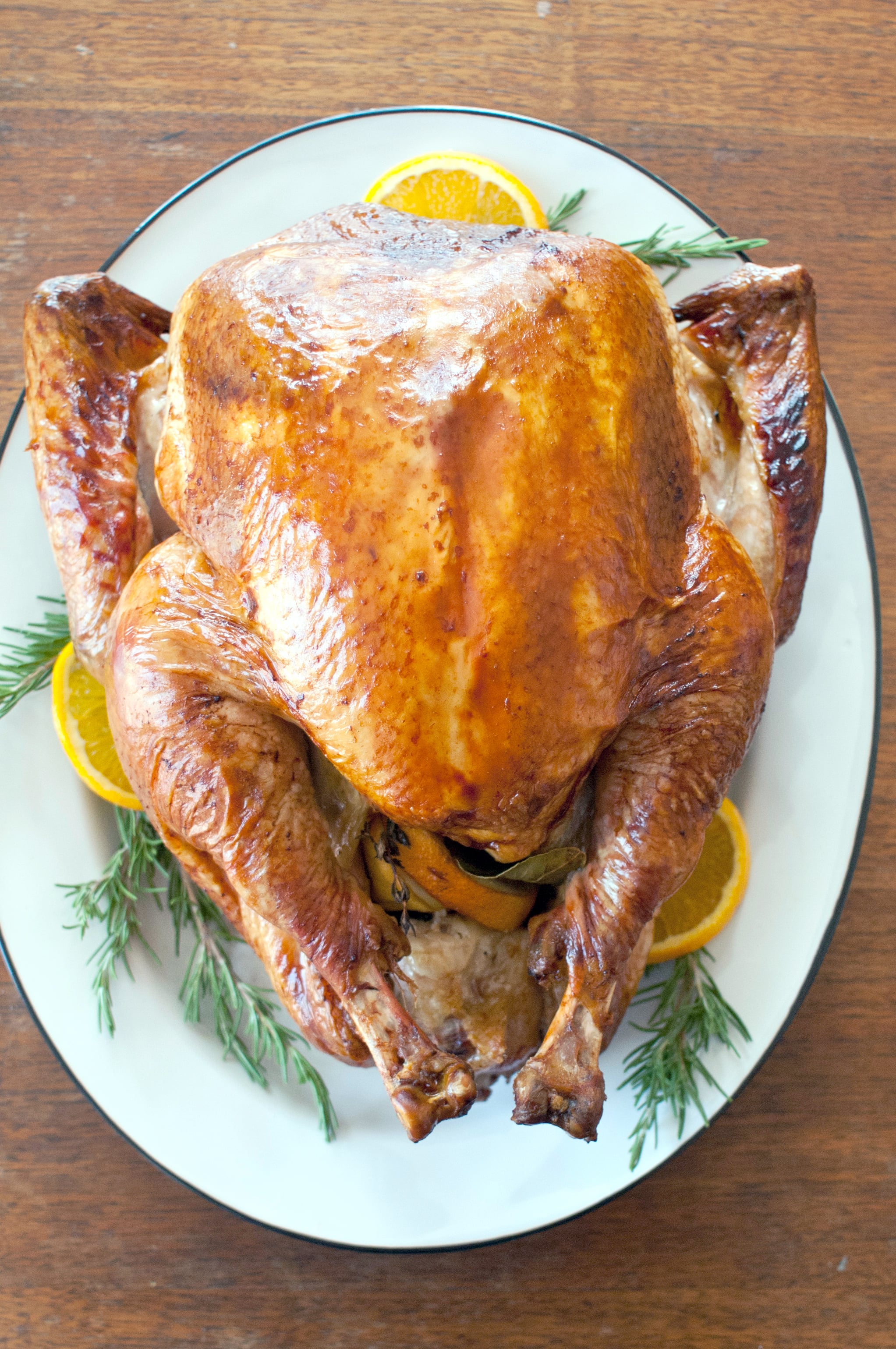 Since PSL season started early this year, it's not too soon to start planning your Thanksgiving menu, now is it? First things first: the turkey. These Food Network stars make it easy to think ahead with their five-star rated roasts. Brined, spice-rubbed, or latticed with bacon — find the turkey that speaks to your rumbling stomach and go from there!
Ree Drummond: Orange-Brined
The Pioneer Woman's five-star turkey is bursting with bright orange flavor. She first brines the turkey with orange peel, then coats it in a compound butter seasoned with orange zest. Talk about salty-sweet!
Get the recipe: roasted Thanksgiving turkey
Patrick and Gina Neely: Spice-Rubbed
If brining isn't your thing, consider patting the turkey with a robust spice rub. Patrick and Gina's recipe calls for refrigerating the spiced-up bird for a full 24 hours so the "flavors can marry."
Get the recipe: oven-roasted turkey
Tyler Florence: Cornbread-Stuffed and Maple-Bacon-Glazed
This iconic recipe from Tyler Florence is epic for a reason: sage butter is tucked in between the skin and the meat of the bird; the cavity is filled with a caramelized onion cornbread stuffing; finally, the bird is topped with a bacon weave and maple glaze that candies as it cooks.
Get the recipe: maple-roasted turkey with sage, smoked bacon, and cornbread stuffing
Alton Brown: Turkey Triangle
Who hasn't experienced the woes of overcooking the white meat to get the dark meat at a safe internal temperature? Alton's solution to avoid this mishap involves this trio: high oven temp, precise timing, and the "turkey triangle": a shield of foil that protects the breasts from drying out. Try this method and there's no going back to low and slow turkey roasting.
Get the recipe: Good Eats roast turkey
Ina Garten: Just Like a Chicken
If Ina's turkey recipe reminds you of her roast chicken recipe, ding-ding-ding, you're correct! Ina says a turkey is "really just like roasting a big chicken." Fresh thyme, butter, and lemon are the essential ingredients.
Get the recipe: perfect roast chicken
Damaris Phillips: Bourbon-Smoked
Bourbon-soaked wood chips smoke this molasses-brined turkey into caramelized perfection. Yes, it takes 24 hours of prep and six hours of cook time, but the moist meat and the crisp skin make it worth the wait.
Get the recipe: whole smoked turkey
Image Source: POPSUGAR Photography / Sarah Lipoff