How Do You Make Stir-Fry?
Learn How to Work the Wok With This Printable Stir-Fry Guide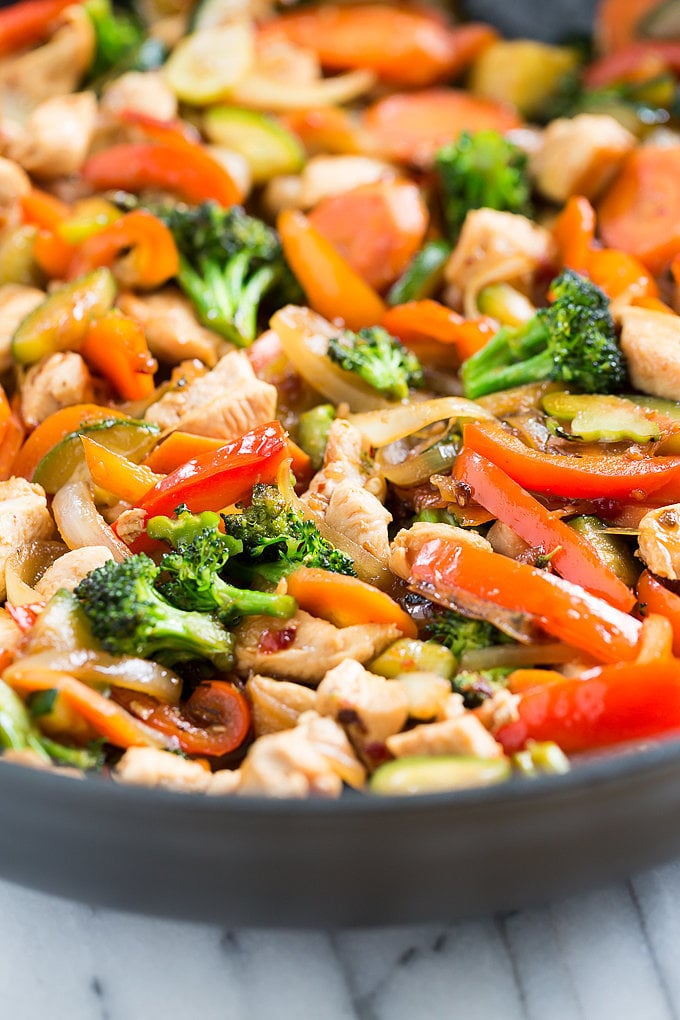 Whether you're a master of the wok or just a lover of stir-fry, this ultimate cheat sheet from Cook Smarts will remove takeout from your weekly dinner options. Quick, healthy, and mouthwatering, stir-fry recipes luckily aren't difficult to tackle, but the right techniques and ingredients can take your dish to the next level. This handy infographic guides you every step of the way, from tenderizing and preparing sauces, to throwing it all together in the wok. So print out this chart with over 20 recipe combos and say goodbye to weeknight dinner woes.