How Does the Starbucks Unicorn Frappuccino Taste?
Starbucks's Unicorn Frappuccino Might Remind You of This Favorite Childhood Candy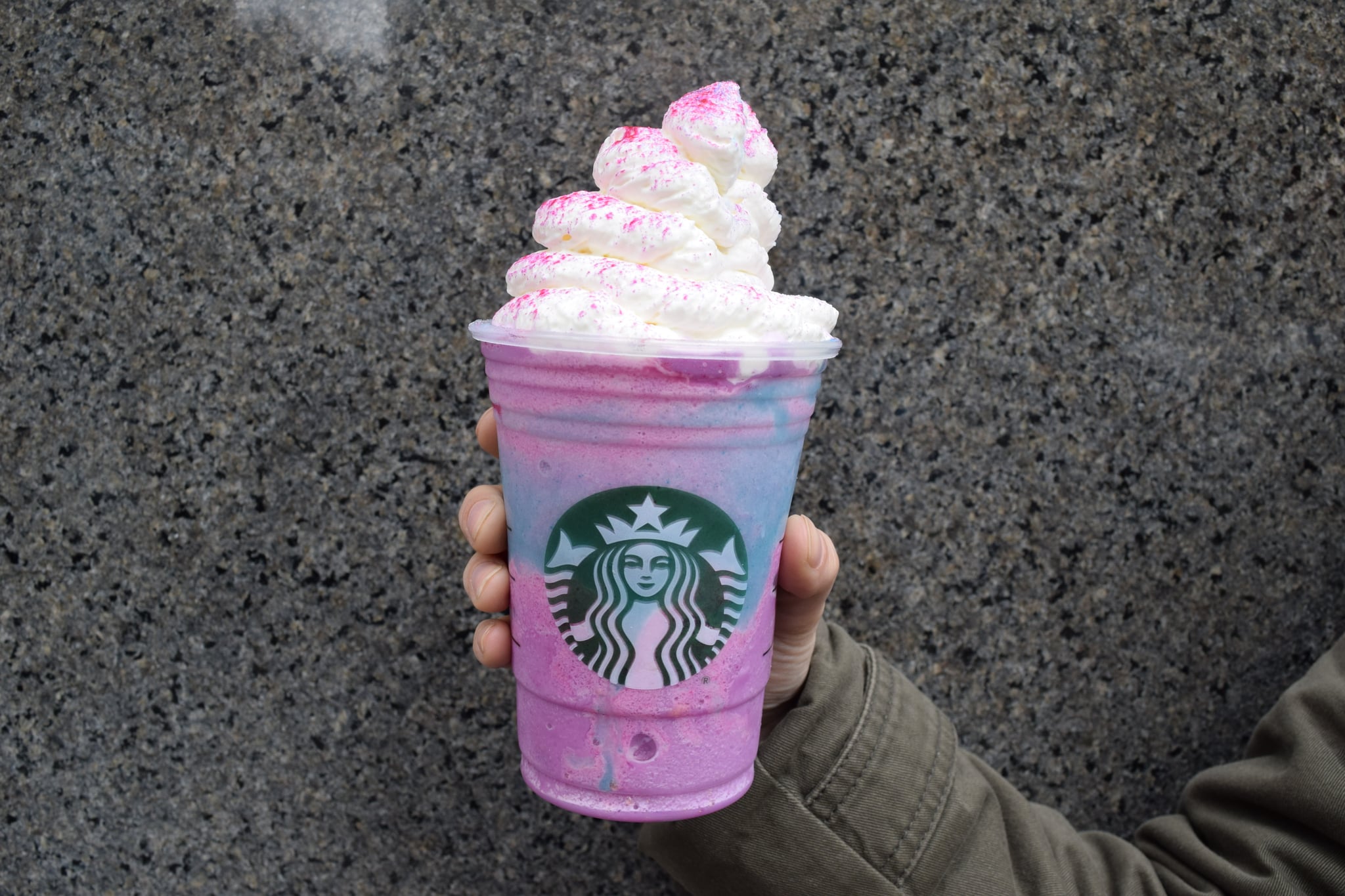 It's here. Starbucks's Unicorn Frappuccino is finally available, and it's just as pretty in real life as we imagined. When the barista at my local Starbucks handed me my finished drink, the man beside me actually said, "Holy moly." Holy moly, indeed, sir. So the coffee giant succeeded in the visual department, but how exactly does this technicolor beverage taste? If you ask me, it tastes like sour Fun-Dip, which was one of my favorite treats as a child, so I'm more than fine with how Starbucks created this Unicorn Frappuccino.
What we were most excited about, though, was that this Frappuccino was supposed to be color-changing! How magical! The drink starts pink and blue, and we thought it would change to purple as it blended together, however, no matter how much I stirred, I couldn't get it to properly blend. It stayed distinctly pink and blue, but my spirits could not be dampened!
In case you're wondering what actually goes into the Unicorn Frappuccino, it's a creme Frappuccino with mango syrup and a sweet pink powder that's swirled with a sour blue powder. It's topped with vanilla whipped cream and a sprinkling of the pink and blue powders. The contrasting powders give you a balance of sweet and sour, which, like I said, is totally reminiscent of Fun-Dip!
If you're into this wacky kind of beverage, get yourself to Starbucks before April 23, because these Frappuccinos will only be available until then.
Image Source: POPSUGAR Photography / Hedy Phillips