Jack in the Box Bacon Insider Burger Review
Jack in the Box Bacon-ifies Its Latest Burger Threefold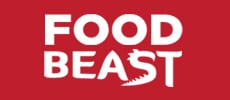 We've got a new partnership with Foodbeast, which will be regularly sharing breaking food news, trendsetting recipes, and more with us. Today, Charisma Madarang reviews Jack in the Box's latest burger to see if it sufficiently stuffs enough bacon between the buns.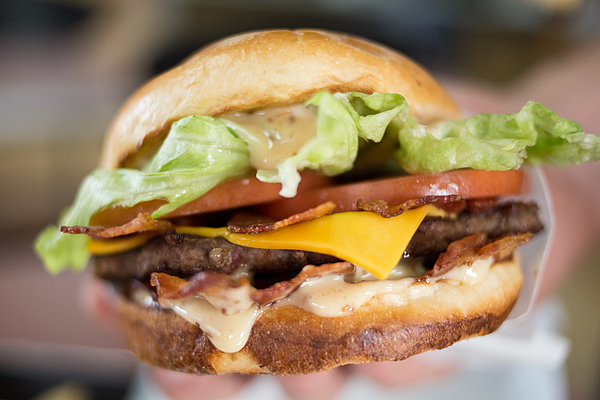 In an attempt to one-up the competition, Jack in the Box has released a bona fide bacon-infused patty. Candidly named the "Bacon Insider," the new item comes decked out in a gourmet brioche bun, melted cheese, bacon mayo sauce, and several bacon strips on top of a burger patty embedded with chunks of bacon.
We spotted the signage for the new item at a location on Main Street in Santa Ana, CA. Naturally, we had our go-to fast foodie Peter snap some glamour shots.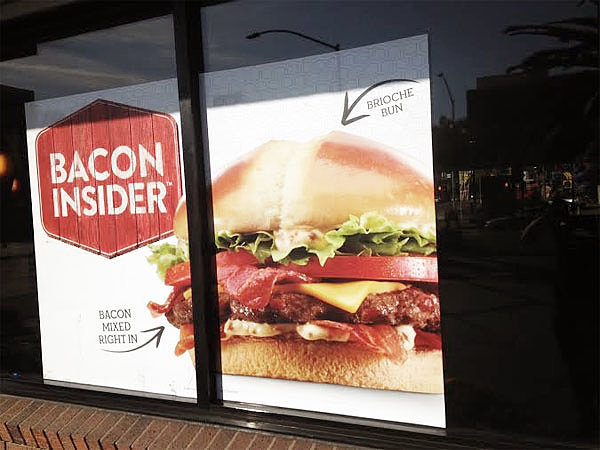 Curly fries were a must to this mini adventure, naturally: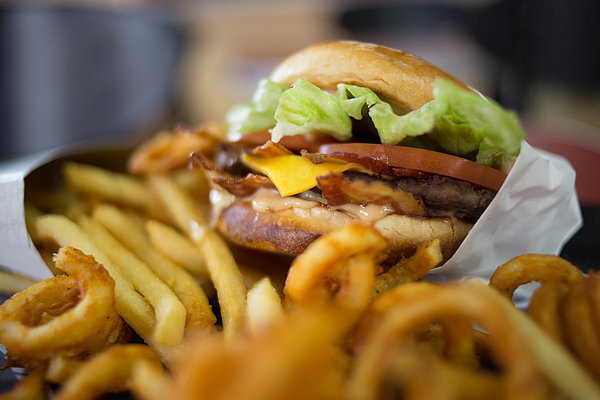 Bacon mayo drool porn: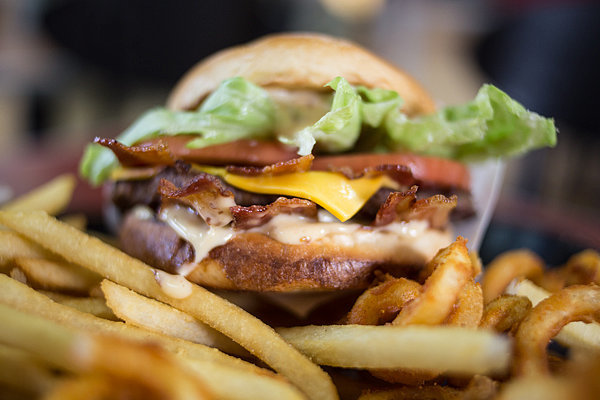 Another photo of Elie stuffing his face, per usual: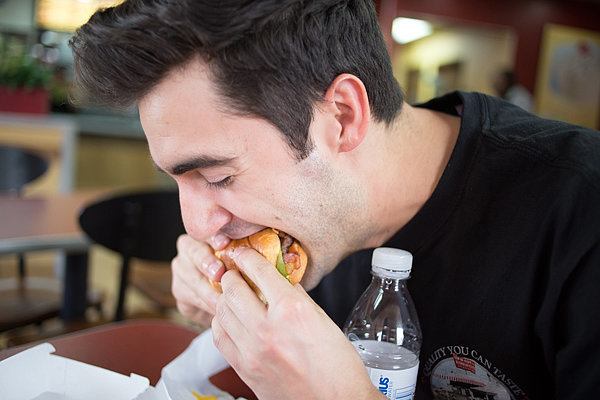 The shot below gives you a real close-up of the bacon chunks in the patty: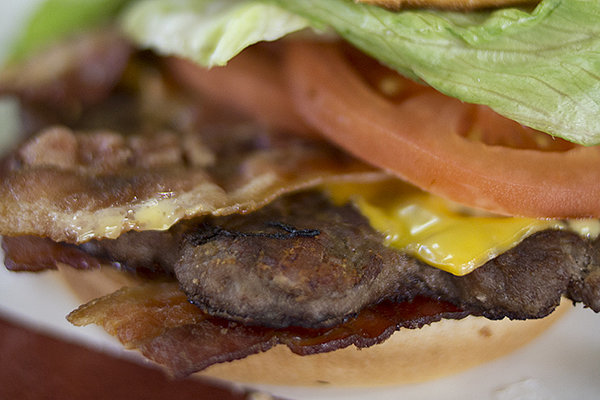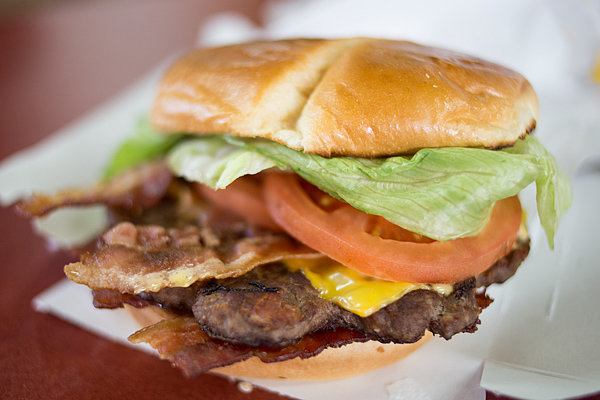 _____
Overall, the burger was really tasty, with the bacon adding a nice crunch to the beef patty. Pro tip: order an extra side of bacon mayo to add a nice, juicy sloppiness to the whole bacon-happy shebang.
At the moment, the Bacon Insider is available for a limited time at participating locations. The price is $4.99, but may vary by location.
Oh, we also discovered that the new sandwich will be tied to a Super Bowl campaign featuring Jack and an animal dubbed Bork, a beef-pork spotted pig with horns that squeals "moink."
Seriously, we cannot make this biz up: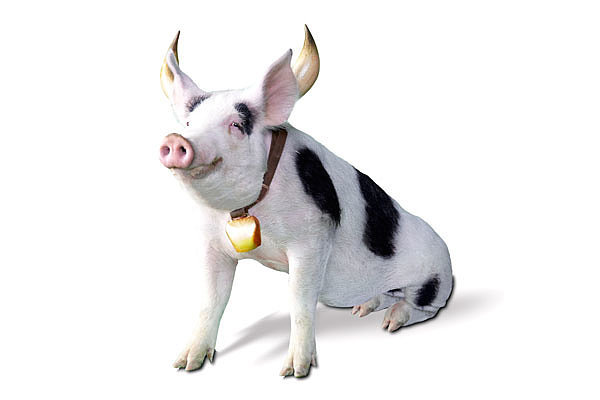 I kid you not — check this spot out, and watch it live on Feb. 2:
More stories from Foodbeast:
Taco Bell Now Testing Quesarito (Burrito + Quesadilla)
Thirty-Seven Wing Recipes That Don't Involve Buffalo Sauce
Cap'n Crunch Drops a New Sprinkled Donut Crunch Cereal
Doritos-Crusted Chicken Strips Would Make the 5-Year-Old You Proud