Jessica Biel's Au Fudge Review
Does Jessica Biel's New Restaurant Live Up to the Instagram Hype?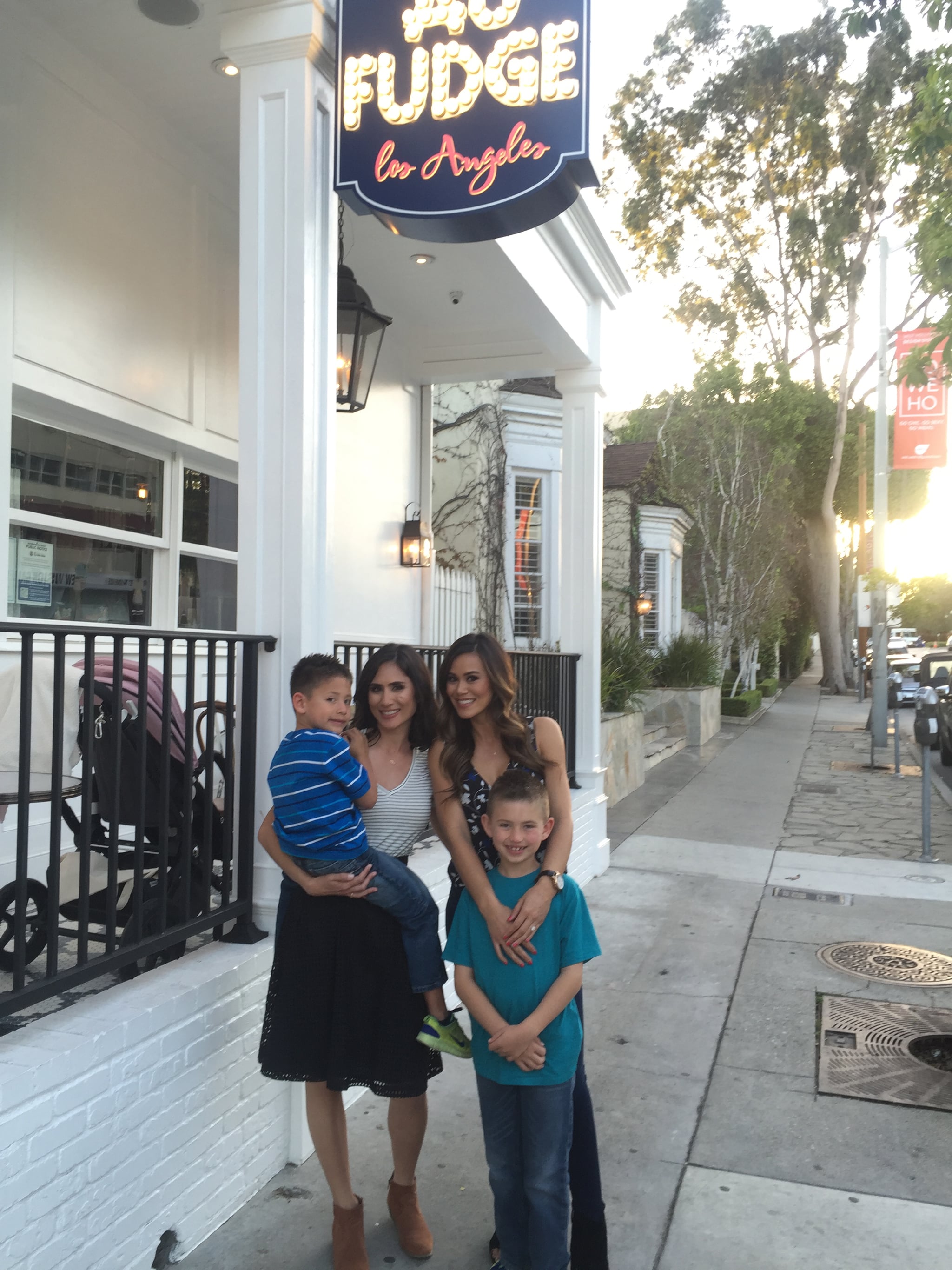 It seems like forever since Jessica Biel announced plans to open Au Fudge, a kid-friendly restaurant in West Hollywood. When I heard that it was finally in business, I couldn't wait to check it out. I invited my sister Sonya and two of the toughest critics you could ask for: my 8- and 6-year-old nephews, Maximus and Bexton.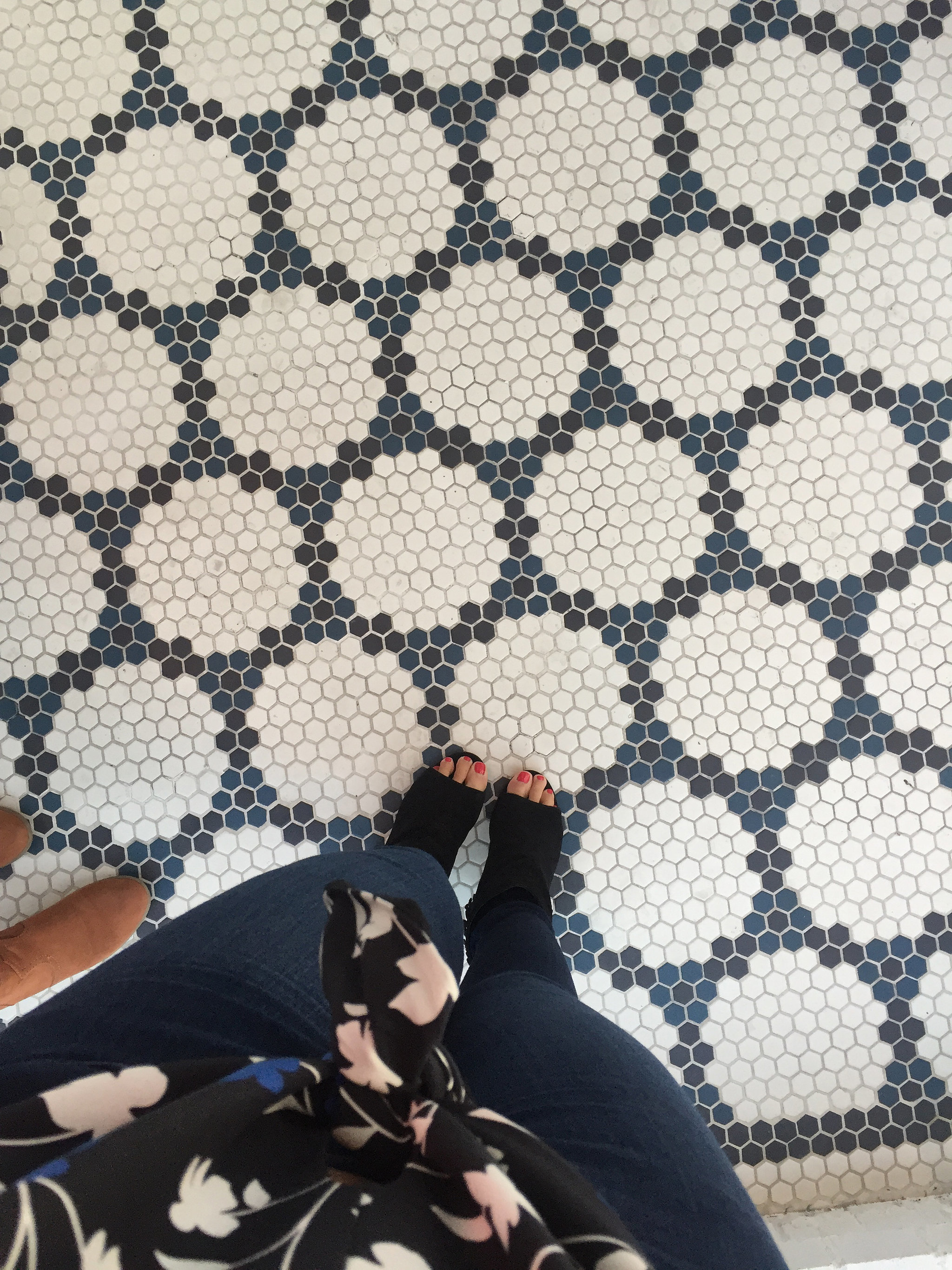 Given that it had only been open for two weeks, I was expecting the place to be packed, but when we arrived, it was pretty empty — quiet, even. The patio looked inviting with pillows, and tables sat under pink-and-white-stripped umbrellas.
The place is beautiful, from the tile flooring to the white marble tables to the ranunculus flowers in a teapot. It made me wonder if Jessica and Justin's home has this kind of California coastal style.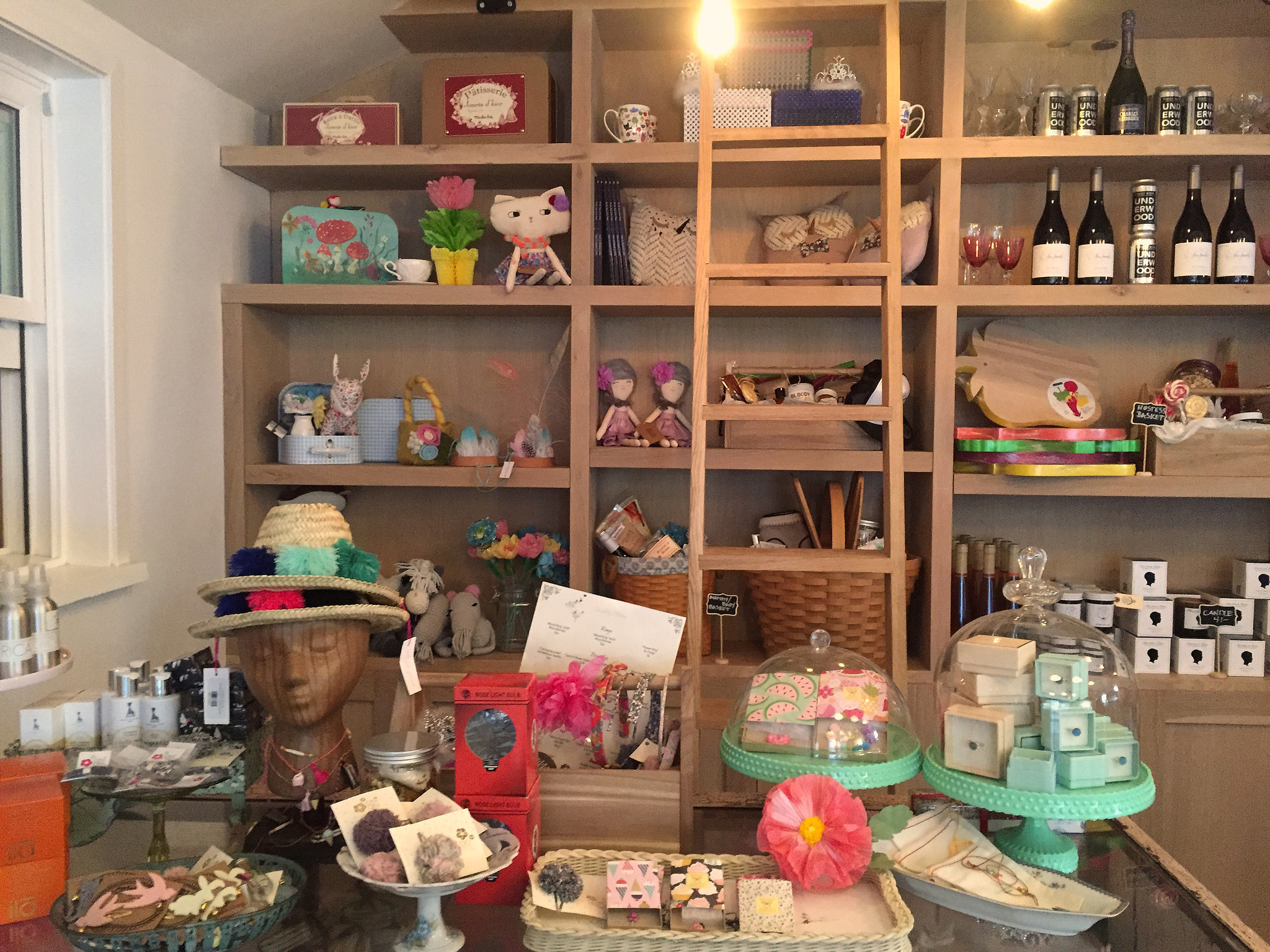 Behind the hostess stand is the marketplace, featuring a patisserie, bakery area, and tons of specialty foods.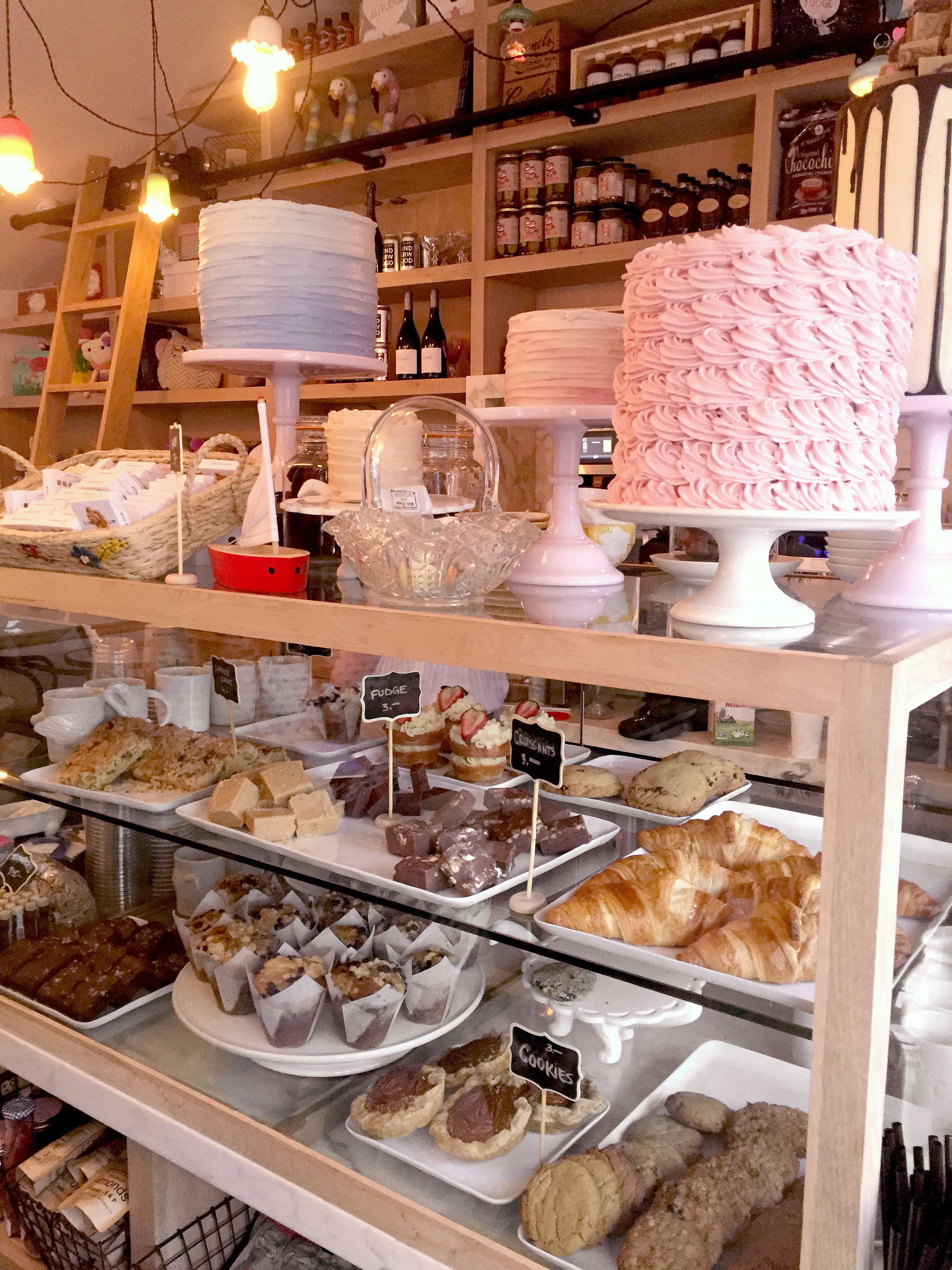 I didn't see any of the whimsical baked goods I had seen on the Au Fudge Instagram account (like rainbow soft serve and rainbow cheesecake), but I'm guessing they're more popular on weekends, so I'm looking forward to checking them out for brunch on a Saturday.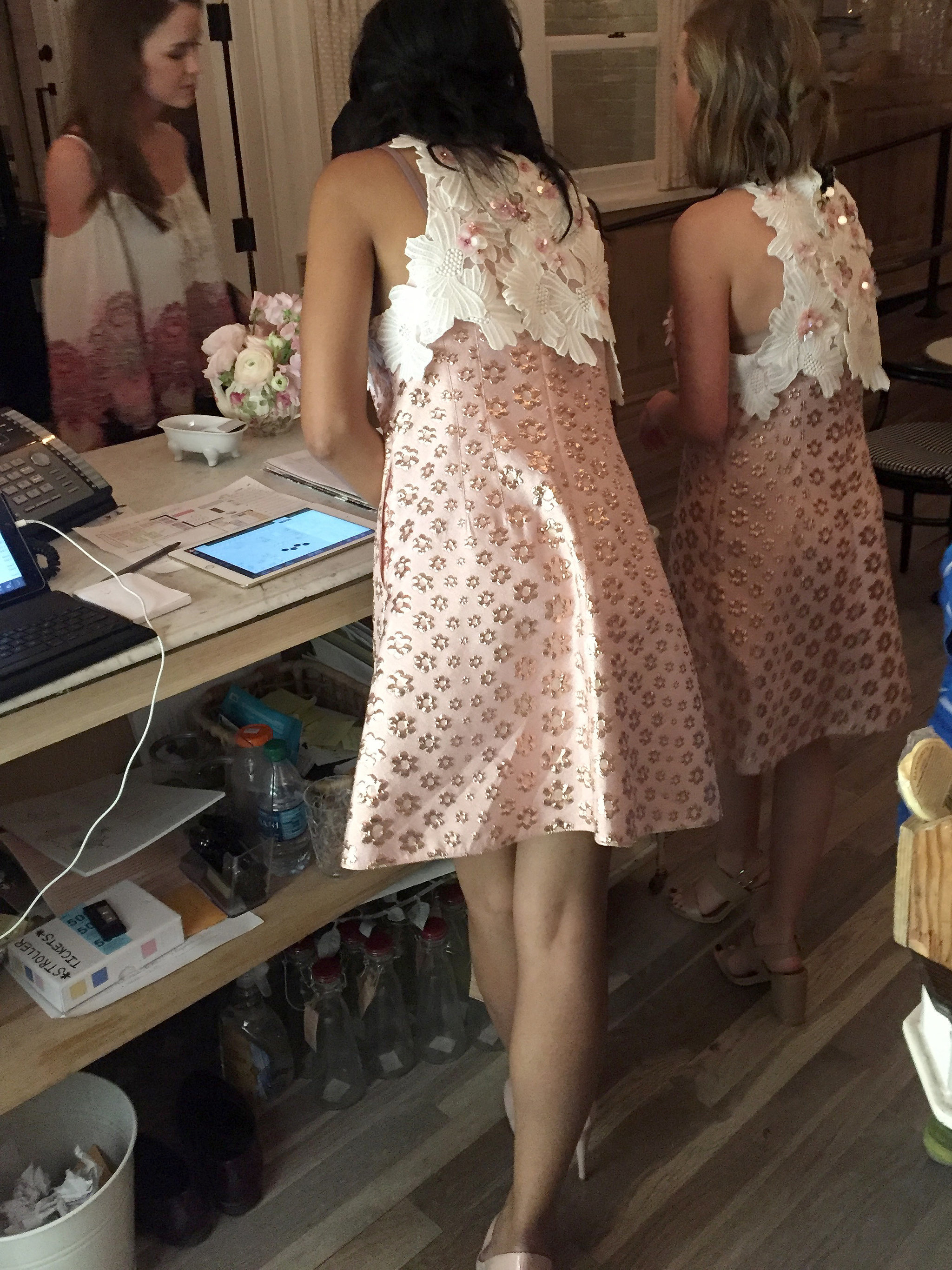 A friendly hostess, who was wearing a fairy-inspired dress adorned with lace and glitter, seated us. Our server was very patient after I told him we still weren't ready to order after 10 minutes. Not sure if their training involves knowing how to handle little ones, but the staff definitely acted like it was standard protocol to be extra sweet to their minipatrons. We decided to let the boys order their meals first since us grown-ups were still figuring out what cocktail to choose. Bexton went for chicken tenders and fries, while Maximus wanted the mac 'n' cheese, a dish rumored not to be on the original menu.
For supposedly being a kid-friendly restaurant, I was surprised by how dark and moody it was in the main dining room. I needed my cell phone flashlight to read the menu, and while the dim lighting might be great for getting your kids to feel sleepy in the middle of dinner, it didn't actually seem to fit the family vibe.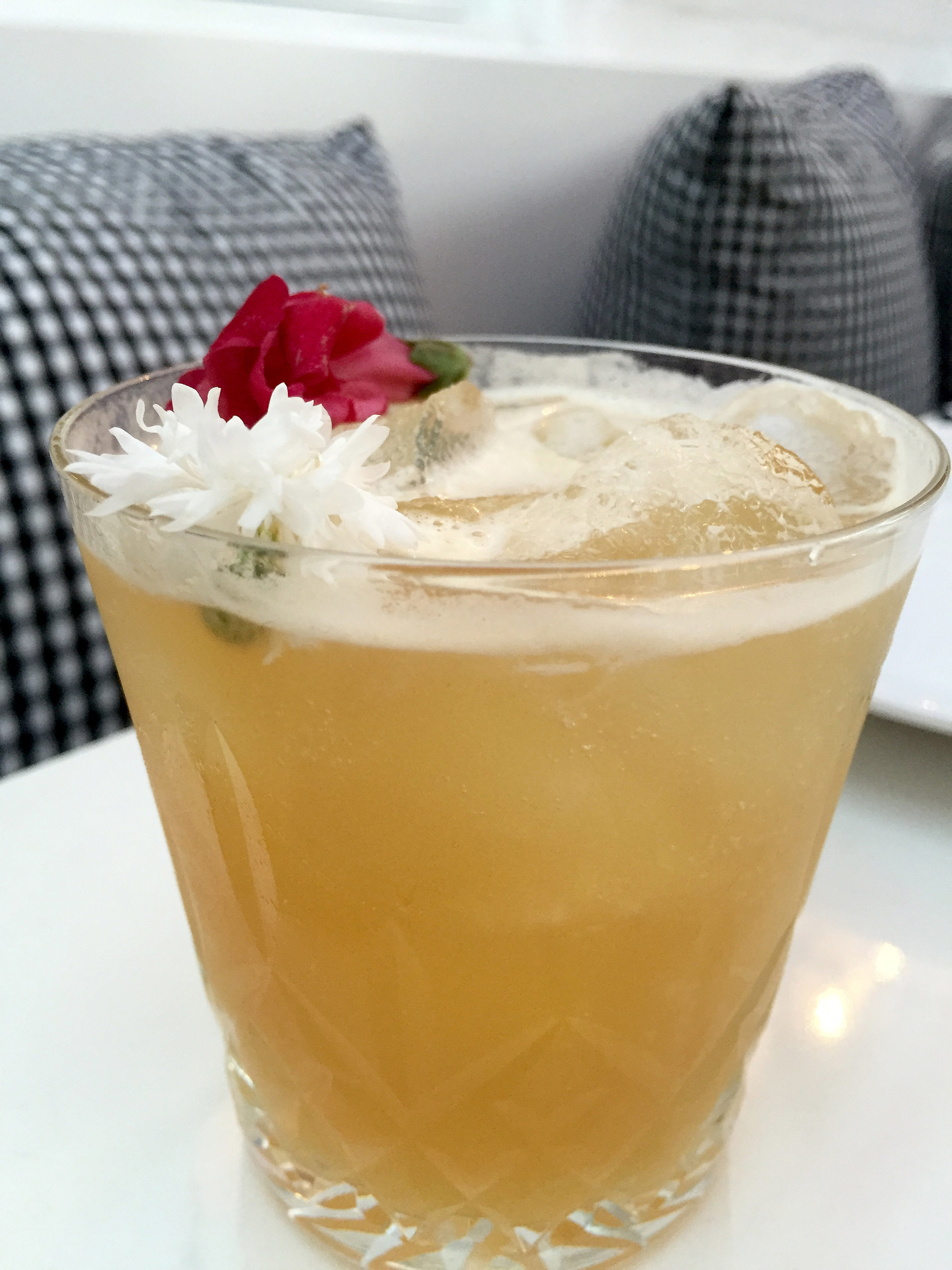 After perusing the extensive menu, my sister and I each ordered a cocktail: Jessica Rabbit's Rabbit (901 Tequila, mezcal, lime, agave, cucumber, jalapeño, and black volcanic salt) and The Little Prince (bourbon, lemon, honeybee pollen, and lavender). While I do appreciate the clever names, I wish they packed a bit more punch. They were flavorful, but when spending $14 a drink, I wanted something a bit more vibrant.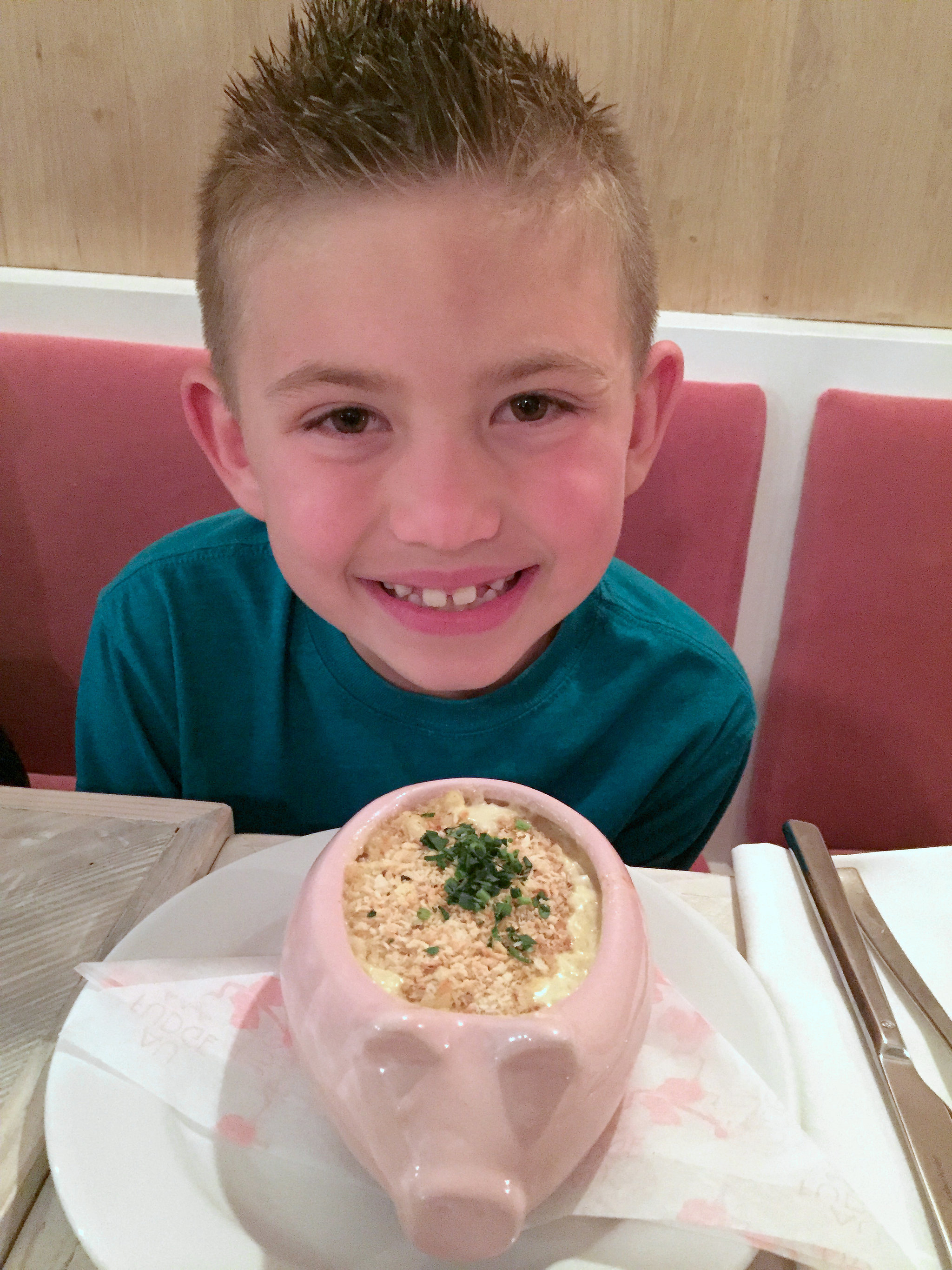 Each table is given some complimentary crudité in lieu of a breadbasket. Not only did they come in the most adorable ceramic piglet dish, but I also enjoyed having a healthy option to start my meal and the boys absolutely ate it up.
When the server returned, my sister and I placed our order. We decided on the iceberg wedge, rainbow pasta with magical butter, truffle grilled cheese sticks, and roast chicken.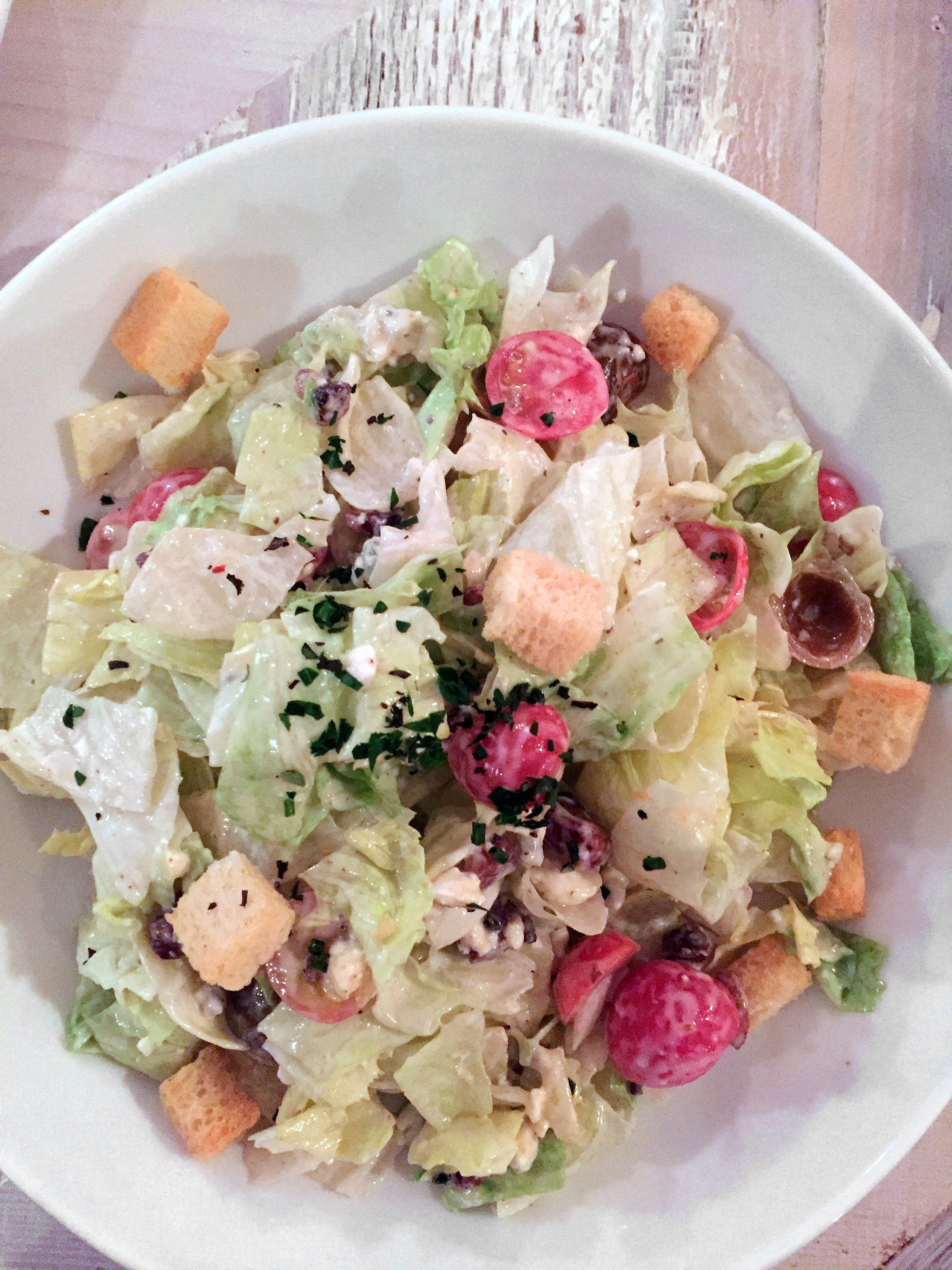 The iceberg wedge was pretty standard, but we enjoyed the smoky flavor from the bacon lardons and the sweet crunch from homemade brioche croutons.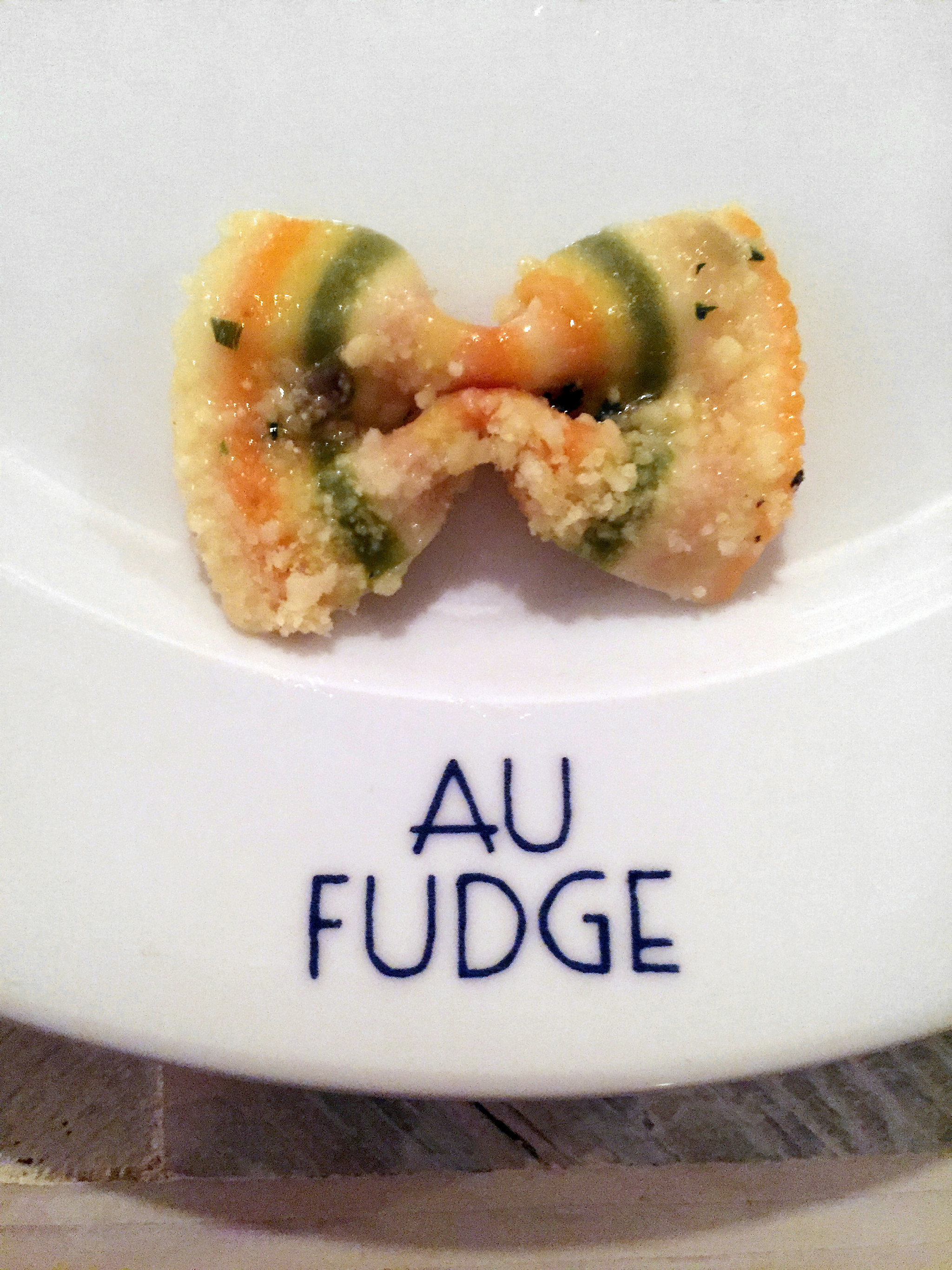 Now for the pasta — I had some pretty high expectations after seeing a bowl of colorful spaghetti in bold primary colors teased on Jessica's Instagram, but I was sorely disappointed when they presented us with a simple tricolor bow-tie pasta, basically something you could find in any grocery store, adorned with butter that was anything but "magical."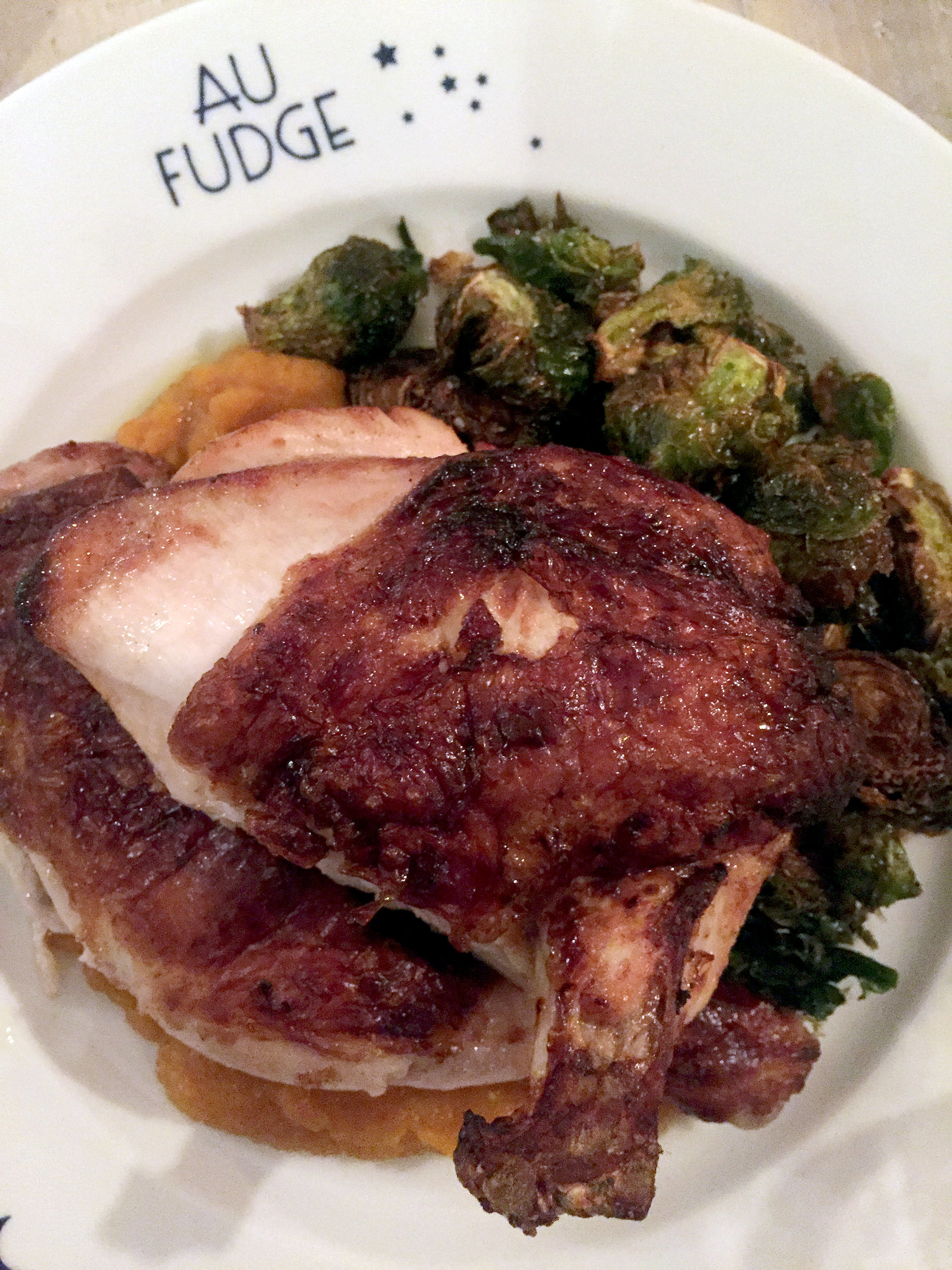 Thankfully the truffle grilled cheese sticks and the roast chicken were both spectacular. In my opinion, it's hard to mess up anything with truffles, so count me a happy camper when you add cheese and homemade bread. The chicken was crispy on the outside and juicy on the inside — just like it should be. It was served with roasted brussels sprouts and a sweet carrot mash that complemented the dish perfectly. My sister and I licked the plate clean. We were so happy having some sister bonding time that we didn't even realize the boys had finished eating their meals. The tenders and mac 'n' cheese were a hit! That's a score for any mom.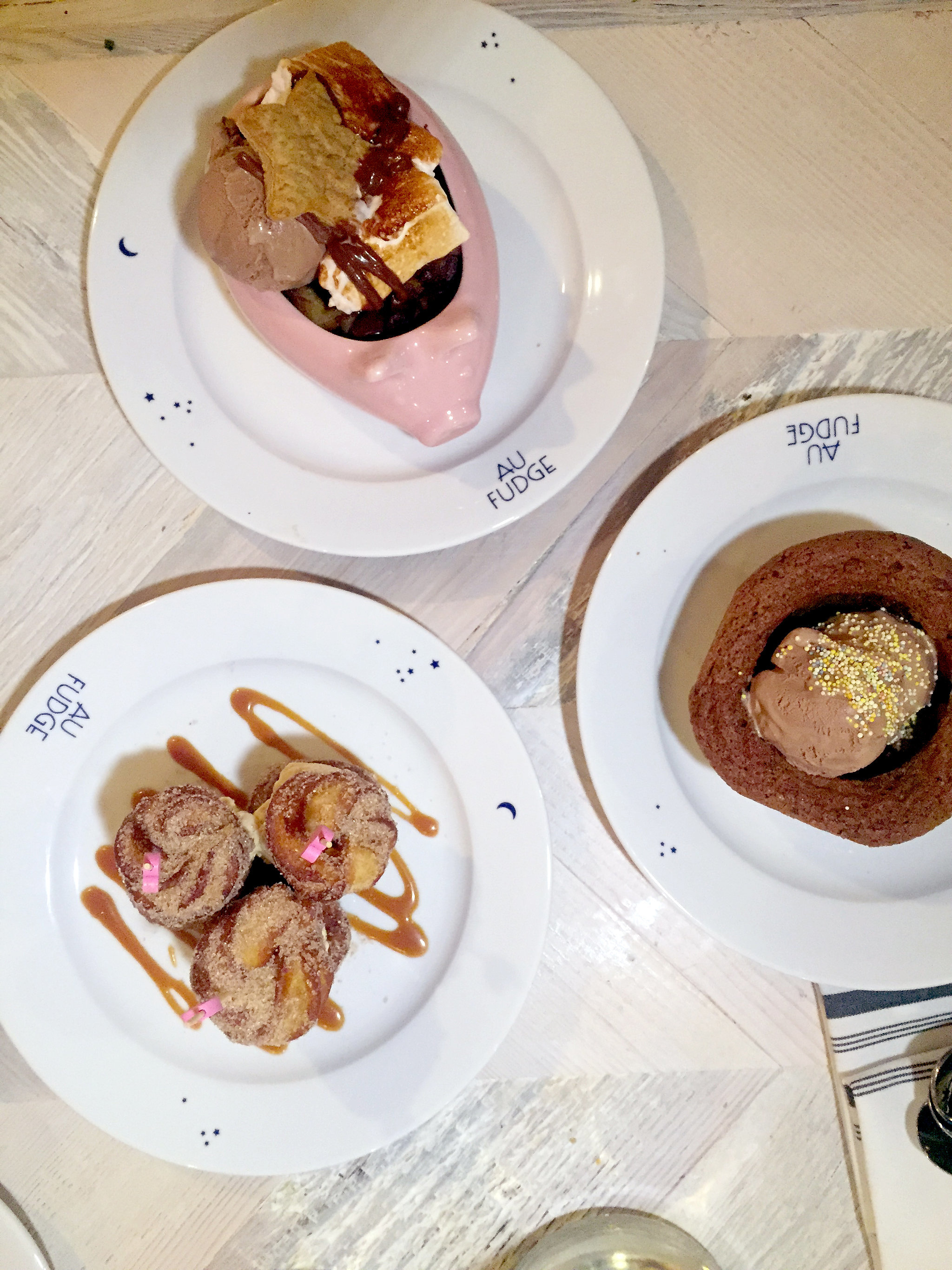 Now if you know anything about me, you know I have a huge sweet tooth and you better believe that extends to my whole family, so we couldn't wait to order dessert. Anyone who's been anticipating his or her Au Fudge experience can attest to that! After a family vote, we decided on the churro sliders, a cookie bowl, and the s'mores bread pudding.
While we waited for our sweets, we decided to check out the Creative Space. For $15 an hour, children of guests who are dining at Au Fudge can play in a room filled with toys, books, and games. Supervised by the "au pairs," kids can participate in crafts, music, and workshops while their parents can get some quiet time at the restaurant. I'm not sure that I'd ever leave my nephews there unless I could be nearby to keep an eye on them, but I do see the convenience of being able to take the kids to power lunches.
Tucked behind that space, we were happy to find a golden spiral staircase leading up to the birdhouse filled with beanbags and pillows. While we enjoyed hanging out up there and taking silly photos together, we wondered where all the other kids were hiding. After coming down, I found out that at 8 p.m., the Creative Space transforms into a lounge for adults, and I could see this being a prime hangout location.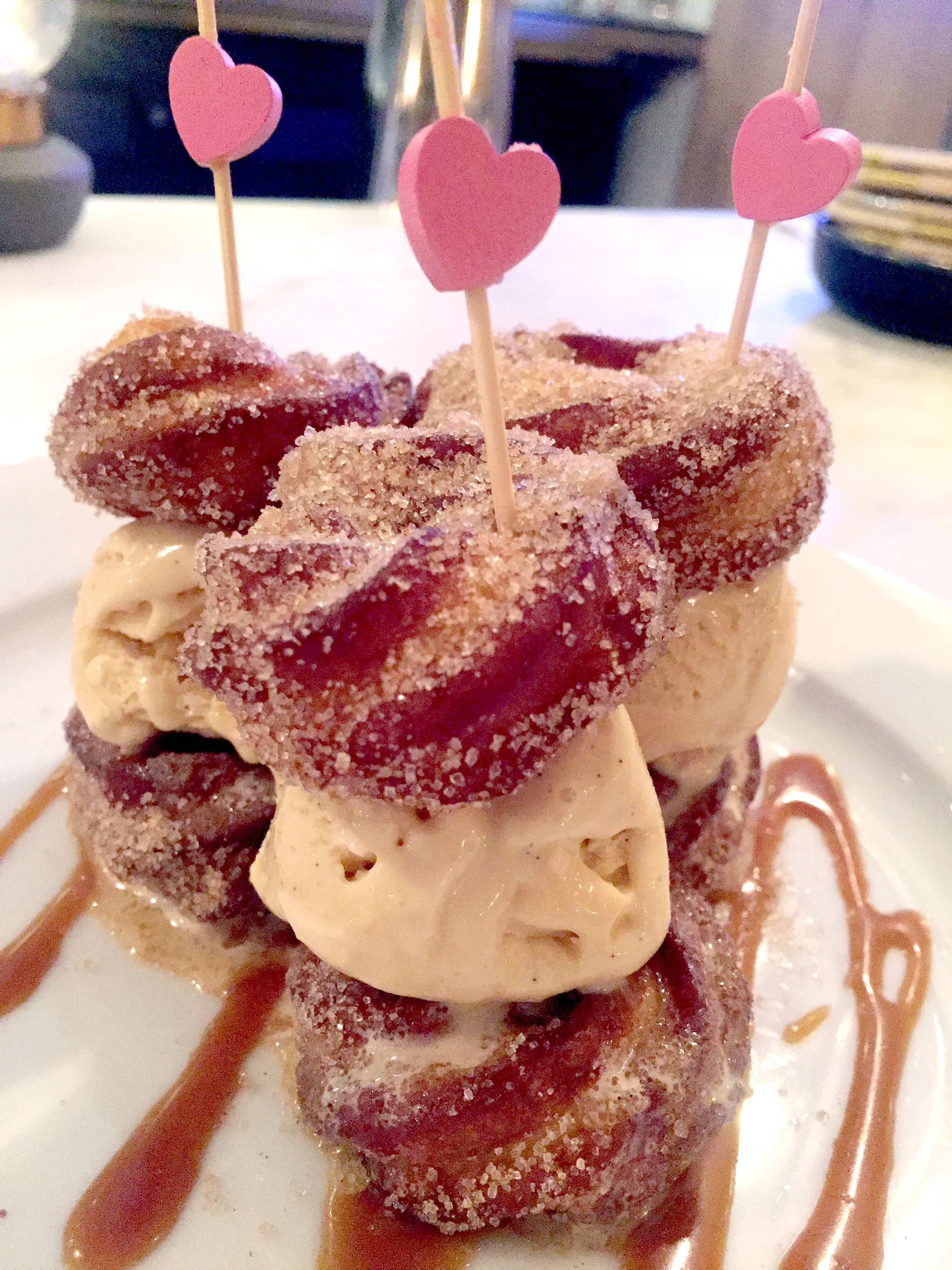 When we got back to our table, the dessert had arrived . . . and what a presentation it was! The churro sliders were beyond adorable. Featuring three minichurro sandwiches stuffed with caramel ice cream and topped with heart skewers, it was the playful touch I had been waiting for. They were delicious! Served warm and tossed in cinnamon sugar, they were the right size for Maximus and Bexton and were gobbled up in minutes.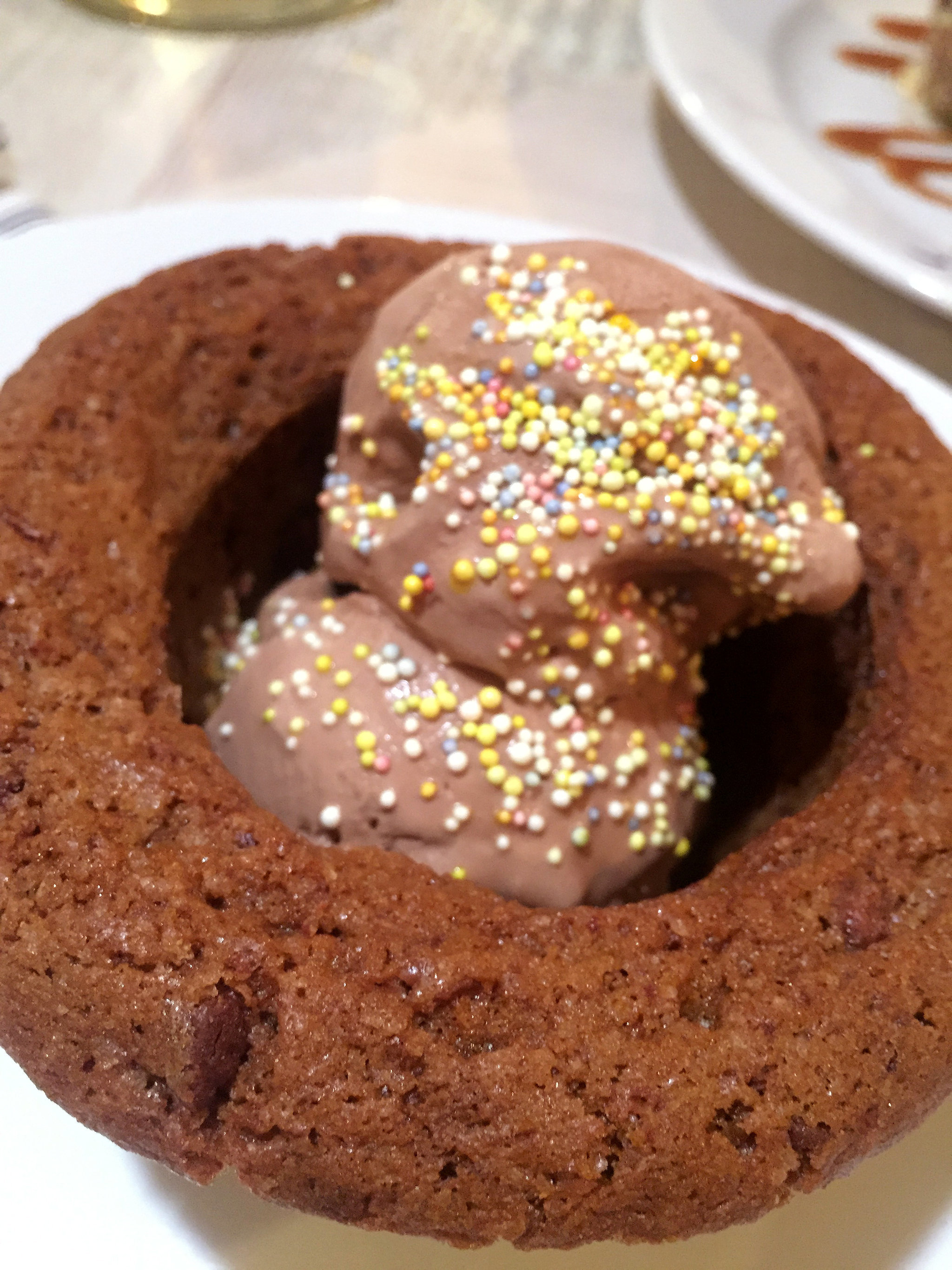 The cookie bowl was a little disappointing; it was overcooked and too crunchy. The s'mores bread pudding, while pretty, left much to be desired. We're normally fighting for the last bite — but with these dishes, they were much prettier than they were tasty. I wish there had been a DIY s'mores dessert instead. Roasting marshmallows tableside would have been a lot of fun!
On our way out, Bexton and I snuck away to the restroom. I was pleasantly surprised to find a huge stall with a changing table filled with The Honest Company baby products, including diapers, wipes, towels, lotions, and creams. Bexton pointed out the kid-size sink and started washing his hands. I just love that they have everything you need for mommy patrons, seemingly simple amenities parents really could use. Those details clearly reflect in Au Fudge's mission to make things as seamless as possible for families.
Overall, Au Fudge didn't meet our expectations, but perhaps that's because there was so much buildup. It's safe to say I'll give it another shot and be back for a ladies' brunch next time without the nephews.
Image Source: POPSUGAR Photography / Brandi Milloy