Mickey Mouse Birthday Cake Oreos
May I Have Your Attention, Please? Mickey Mouse Oreos Are Coming Soon!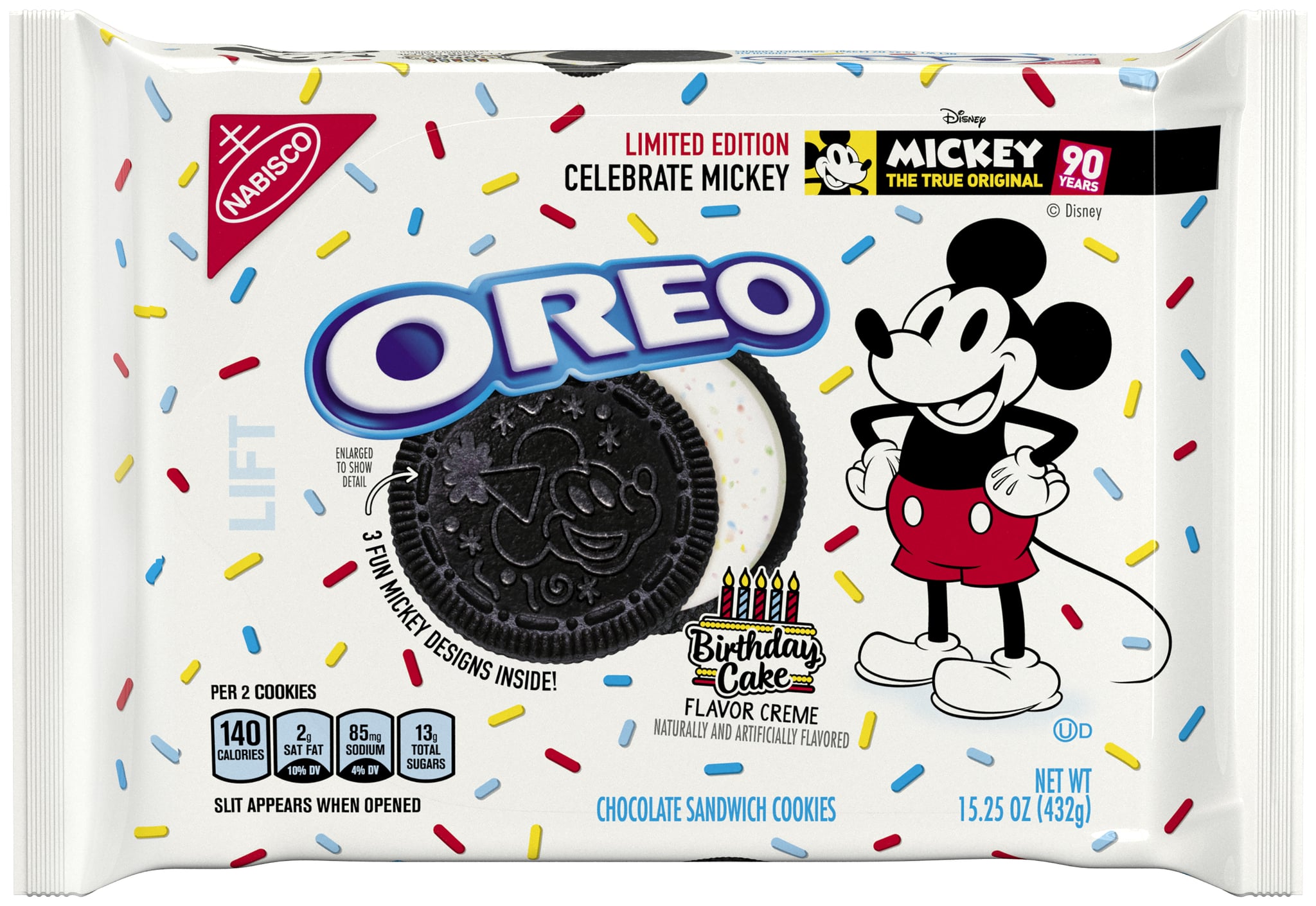 Gather 'round, Oreo and Disney enthusiasts, for some news that might make your entire year. Mickey Oreos are officially happening in honor of Mickey Mouse's 90th birthday, which will be Nov. 28 this year, and they're truly the cookies of your dreams! The Oreos are birthday-cake flavored, naturally, and feature fun Mickey designs on the outside of the chocolate exterior in three different designs per package. You can find these in stores nationwide beginning on Sept. 24 for a limited time, so prepare to stock up.
Image Source: Oreo