New Starbucks Products March 2014
The Latest Starbucks Offerings to Please Your Tastebuds
Starbucks patrons tend to have their regular order, but with the release of a new coffee drink and a few breakfast sandwiches, some routines (including mine!) may change this year. I recently previewed the company's new offerings for March 2014, and two in particular may have you politely asking a Starbucks barista for something unexpected.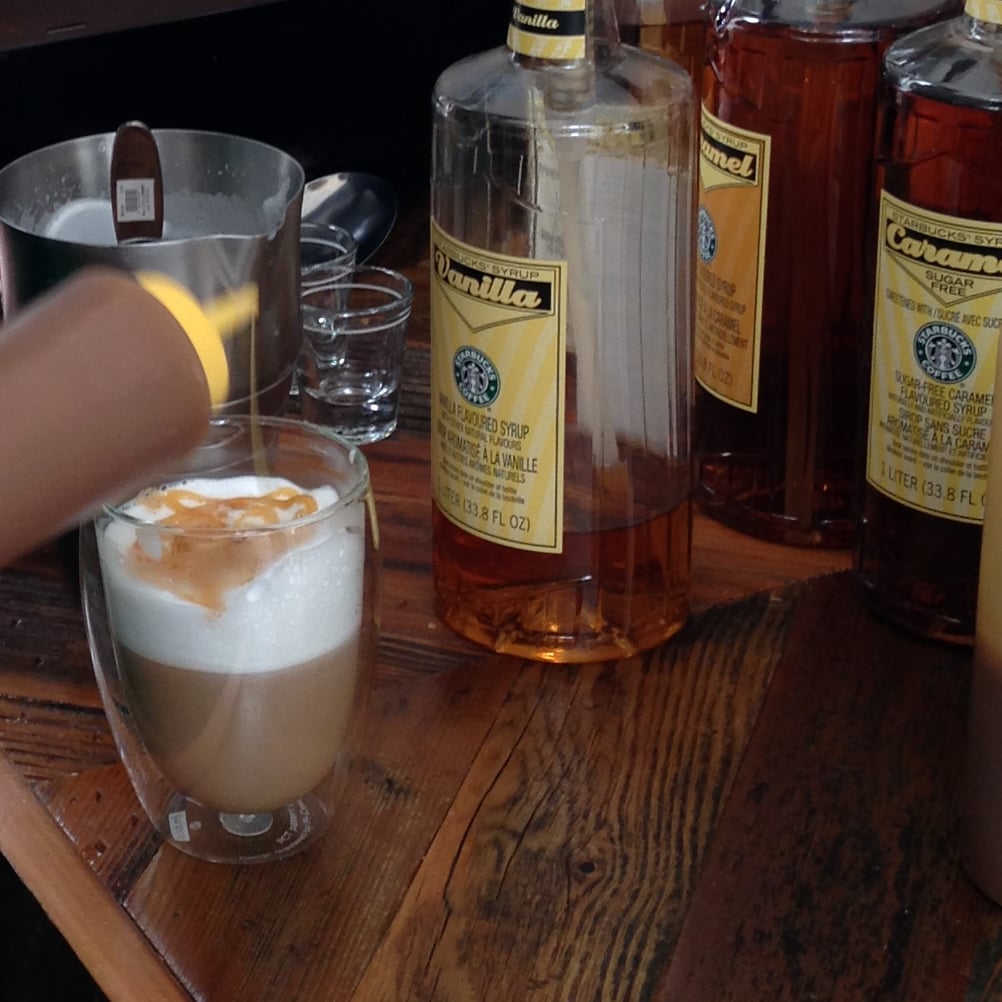 First — the new drink! Meet the Starbucks vanilla macchiato, a sibling to the successful hazelnut and carmel macchiatos. The vanilla version will be available in select stores today, Tuesday, March 4. The vanilla macchiato combines steamed milk, espresso, and vanilla syrup. In Italian, macchiato means marked. The espresso is added to the steamed milk, leaving a brown trail through the white froth.
No Starbucks macchiato is complete without what the chain calls "drizzle" over the top. The new vanilla drizzle is a thick syrup made of butter, brown sugar, madagascar bourbon vanilla, and salt. The salt is really apparent! And here's a secret Starbucks let me in on: to apply the drizzle the proper Starbucks way, crisscross the syrup over the top of the drink seven times, and then circle it around the outside twice. Heavenly.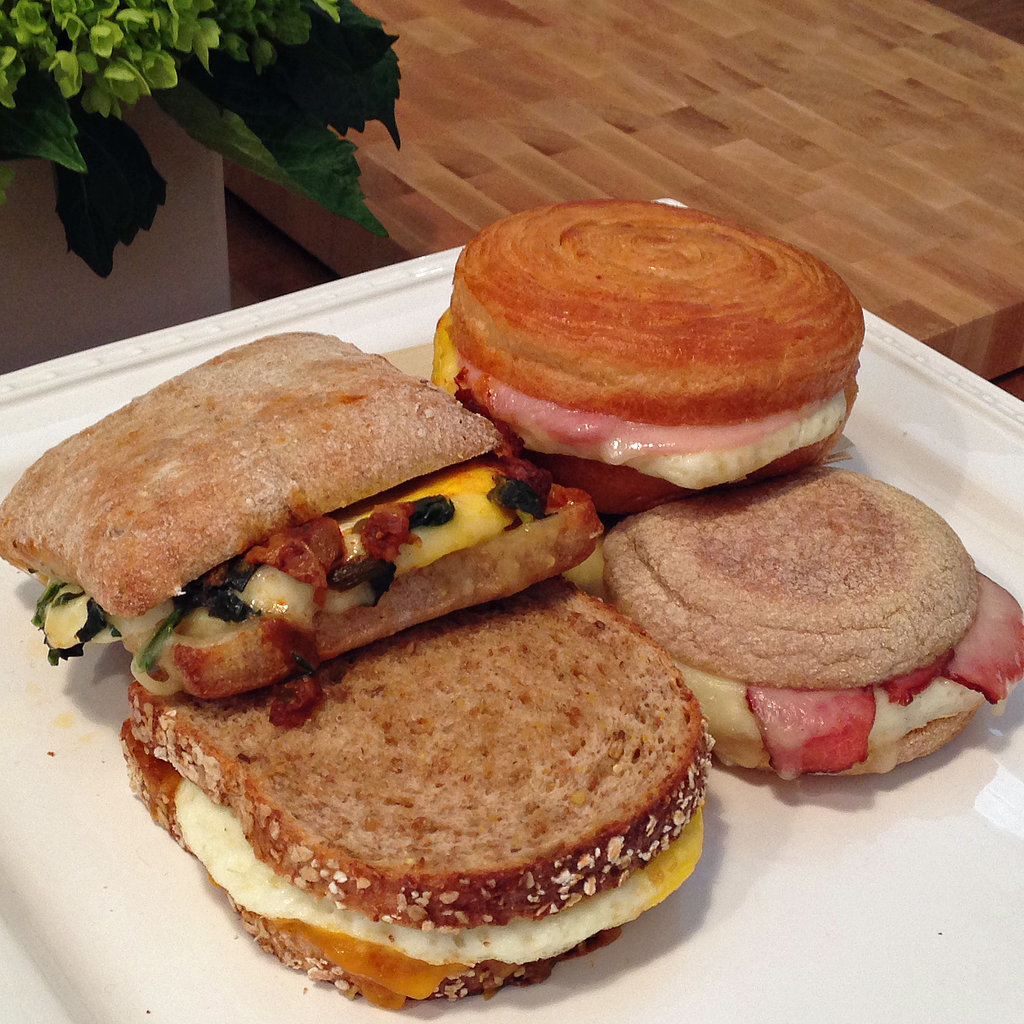 On to the food. Breakfast sandwiches will also arrive in select stores today, March 4. Since Starbucks purchased the La Boulange bakery chain, its breakfast sandwiches have been a sensation. This year, Starbucks is refining an old favorite and adding three new products: a slow-roasted ham and swiss sandwich on a croissant bun, a comforting egg and cheddar sandwich on multigrain toast, and — my favorite — vegetable, egg, and fontiago cheese on ciabatta, which had a rich flavor balanced nicely by the crunch of the bread.
And Starbucks's reduced-fat turkey bacon, cheddar, and egg whites breakfast sandwich is getting something of a makeover. The 2014 version will now be served on an organic wheat english muffin and contain half the calories found in the standard breakfast sandwiches (230 versus 490 calories).