Oreo-Stuffed Cookie Cake Recipe
Oreo-Stuffed M&M's Cookie Cake Is So Easy to Make and So Worth It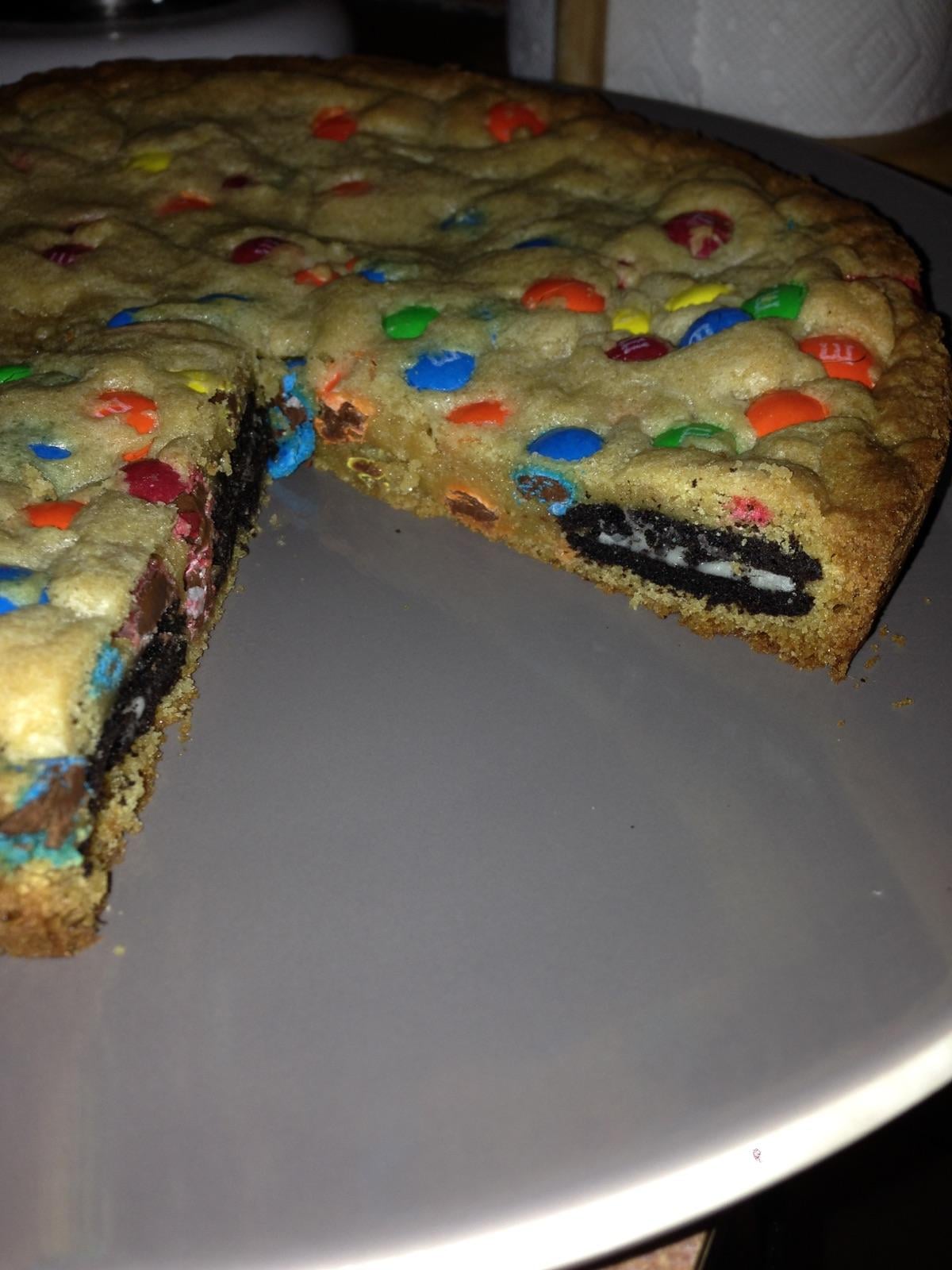 Image Source: Imgur user dart7585
Cookie cake is great, and Oreos are great, so some genius had the idea to STUFF the first thing with the second thing. If your mind is also blown, you're in luck because this glorious creation is easier to make than you think.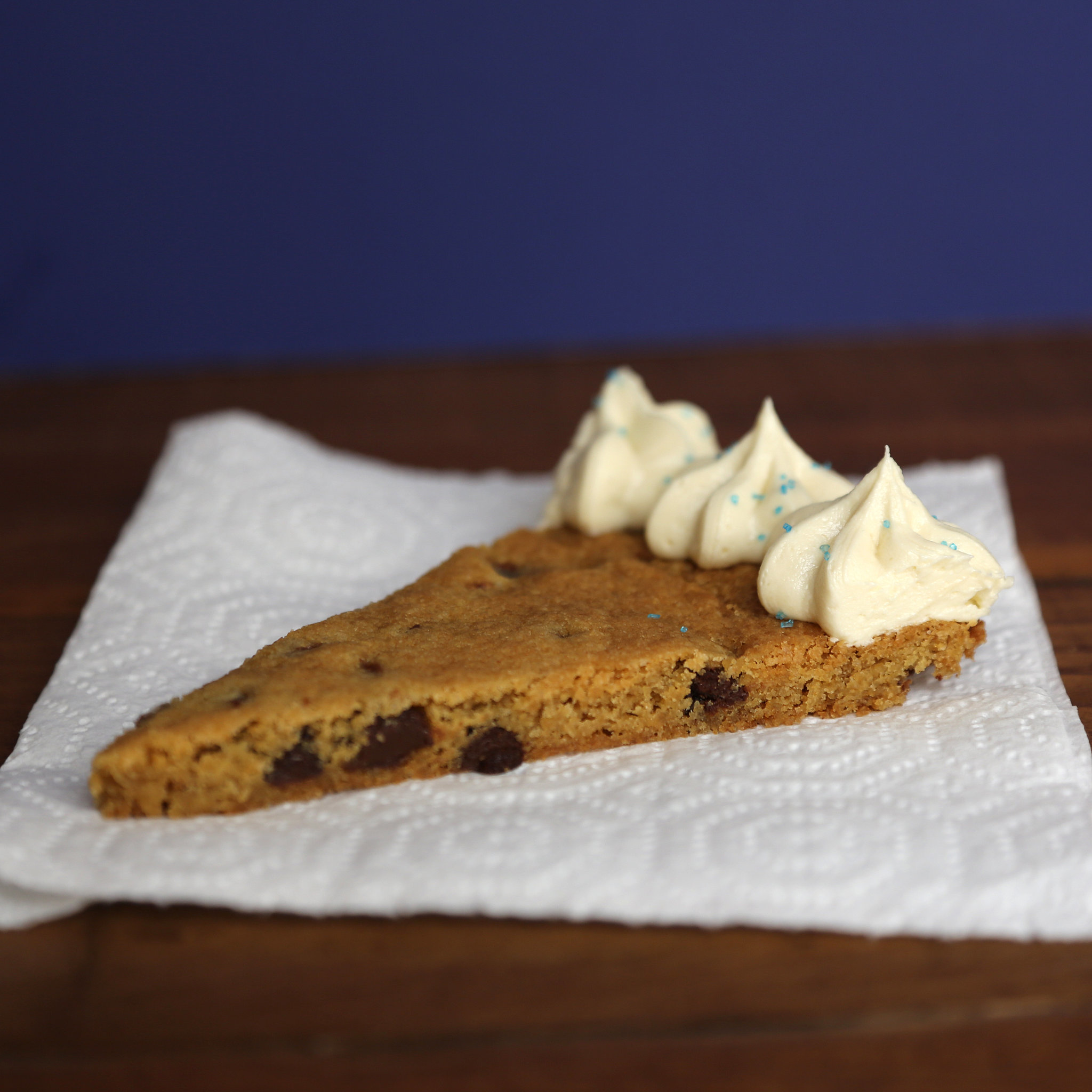 Image Source: POPSUGAR Photography / Anna Monette Roberts
Start with this basic chocolate chip cookie cake recipe (which is obviously delicious on its own, too), and then get ready to make room for Oreos. Just use M&M's instead of chocolate chips, divide the dough in half, press half of it into the cookie cake sheet, layer Oreos, then press the other half of the dough on top of the cookie cake. Bake to your desired level of gooeyness, and then prepare to be showered with praise from all your friends and family.