Origin of Pound Cake
How Did Pound Cake Get Its Name?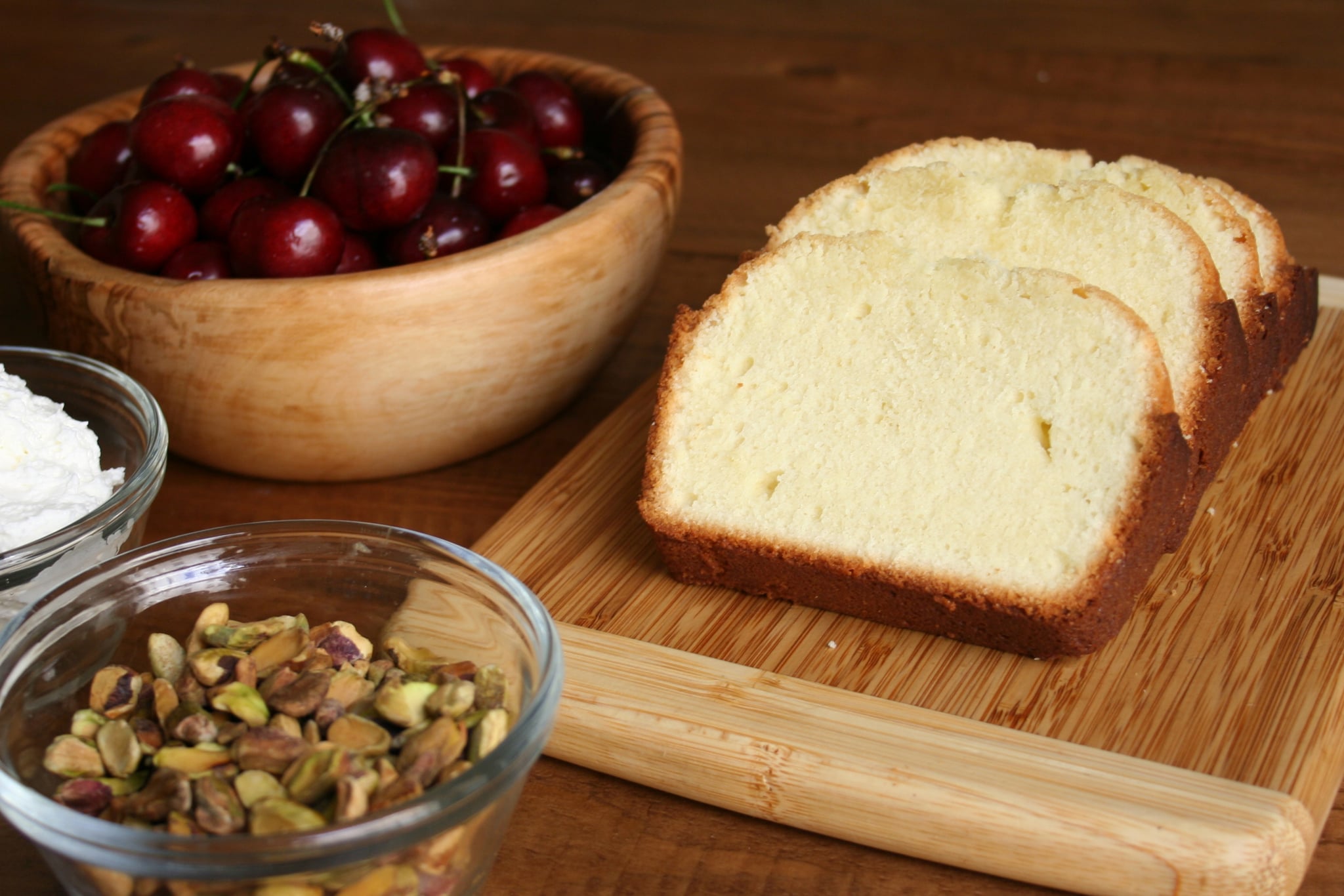 I love pound cake, and ever since I've been old enough to eat it, I've wondered: where did it get that name?
In my childhood I speculated if it weighed a pound, or whether it would cause me to put on a pound or two. But that's actually not where the name comes from. Pound cake, which originated in Europe in the first half of the 18th century, initially weighed four pounds. That's because it called for a pound of each of four ingredients — flour, butter, eggs, and sugar — hence the name.
The recipe produced something far larger than what a modern-day family would consume — an amount over twice the volume of most loaf pans. Traditional recipes, therefore, preserve the simple ratio, but serve a much smaller quantity than the original recipe; in contemporary times, most have modified the recipe for a lighter, richer dessert with a prominent butter flavor. In France, where some argue the pound cake originated, the name of the original cake has stuck as well. There, it's called quatre-quarts, or "four quarts," a quart referring to a pound.
Image Source: POPSUGAR Photography / Anna Monette Roberts