Peeps-Flavored Oreos Review
Peeps Oreos Are Basically Lucky Charms in Cookie Form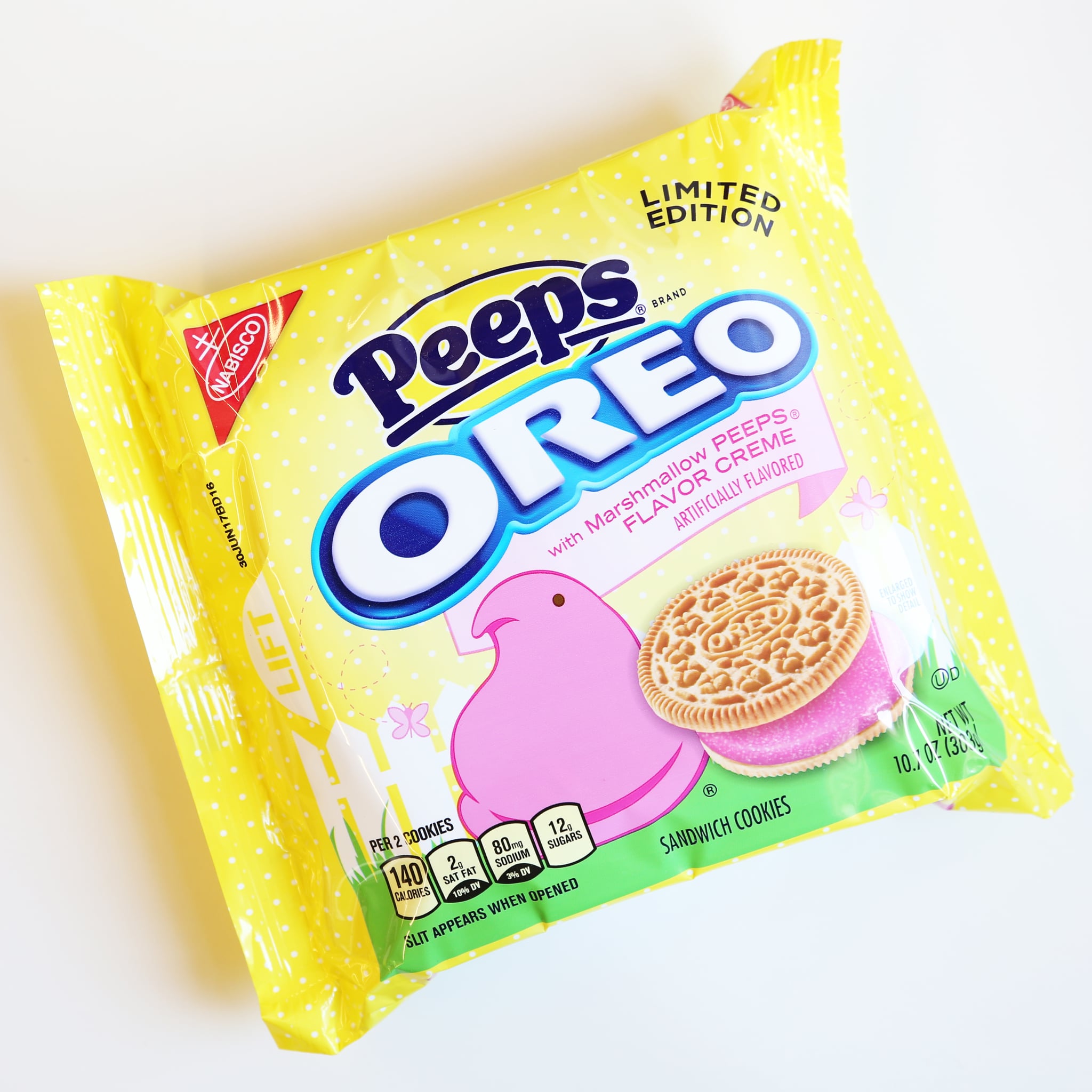 Oreos With Marshmallow Peeps Flavor Creme ($5) are rolling out to Walmart shelves nationwide, and POPSUGAR received a first taste. Before we dive into our review, let it be known this is what inspired Oreo to develop such a wild flavor. In an email release, the brand told us, "For generations, Peeps Marshmallow Chicks have been a spring staple and a symbol of Easter. Now, the two iconic brands, Peeps and Oreo, spring into the season together." We're certainly on board with this partnership, but now for the important stuff, like how this crazy concept actually tastes.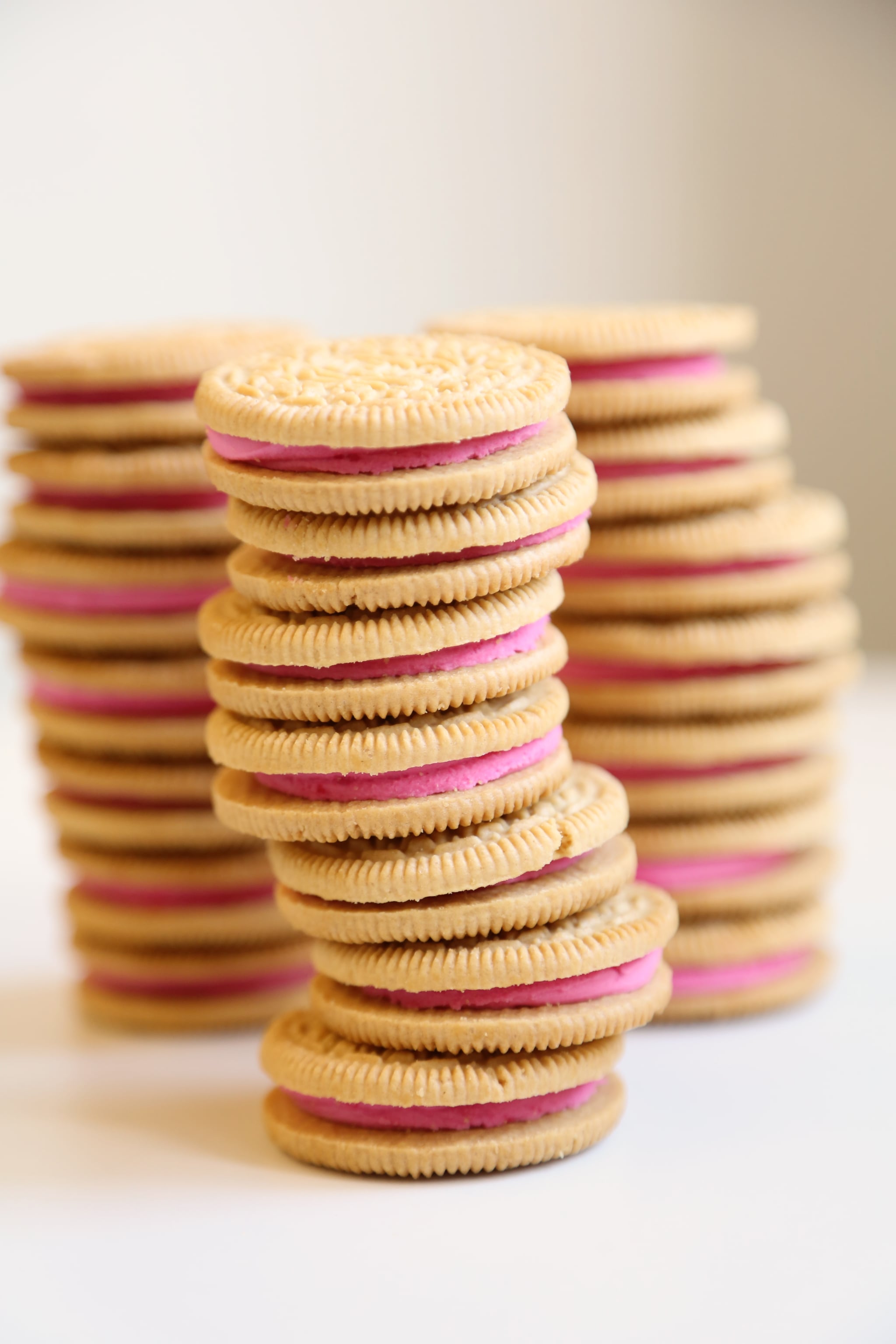 Upon opening the package, a burst of marshmallowy scent reminiscent of Marshmallow Crispy Oreos wafts out of the package. Yes! So promising! The neon-pink creme filling and golden Oreo cookies certainly are festive and very Spring-like. Biting into the cookies, reviewers noticed there's an unexpected crunchiness due to the sugar crystals added to the creme. While there's no marshmallowy consistency to the creme, Oreo at least nodded to the sugar-crystal-coated Peeps with this addition.
Some noted that the creme filling didn't taste like Peeps or marshmallows; this disappointed a few, while others expressed relief. Many thought it tasted more like buttery vanilla birthday cake. One person said these cookies tasted exactly like Lucky Charms in cookie form, and many of us nodded in agreement. I myself found the icing to be much softer and creamier than the typical Oreo, but there's a slight waxiness too, like the creme takes longer to dissolve in your mouth. One shocking and slightly hilarious discovery we made: the icing will dye your tongue bright pink!
Our reviews spanned from three to four stars, so overall Oreo did a fairly decent job of Peep-ifying its creme. While it may not be as memorable or delicious as the beloved Marshmallow Crispy flavor of 2014, it's still tasty enough to enjoy for the season.
Image Source: POPSUGAR Photography / Anna Monette Roberts