Pizza Hut Grilled Cheese Crust Review
Here's How Pizza Hut's Grilled-Cheese-Stuffed Crust Really Tastes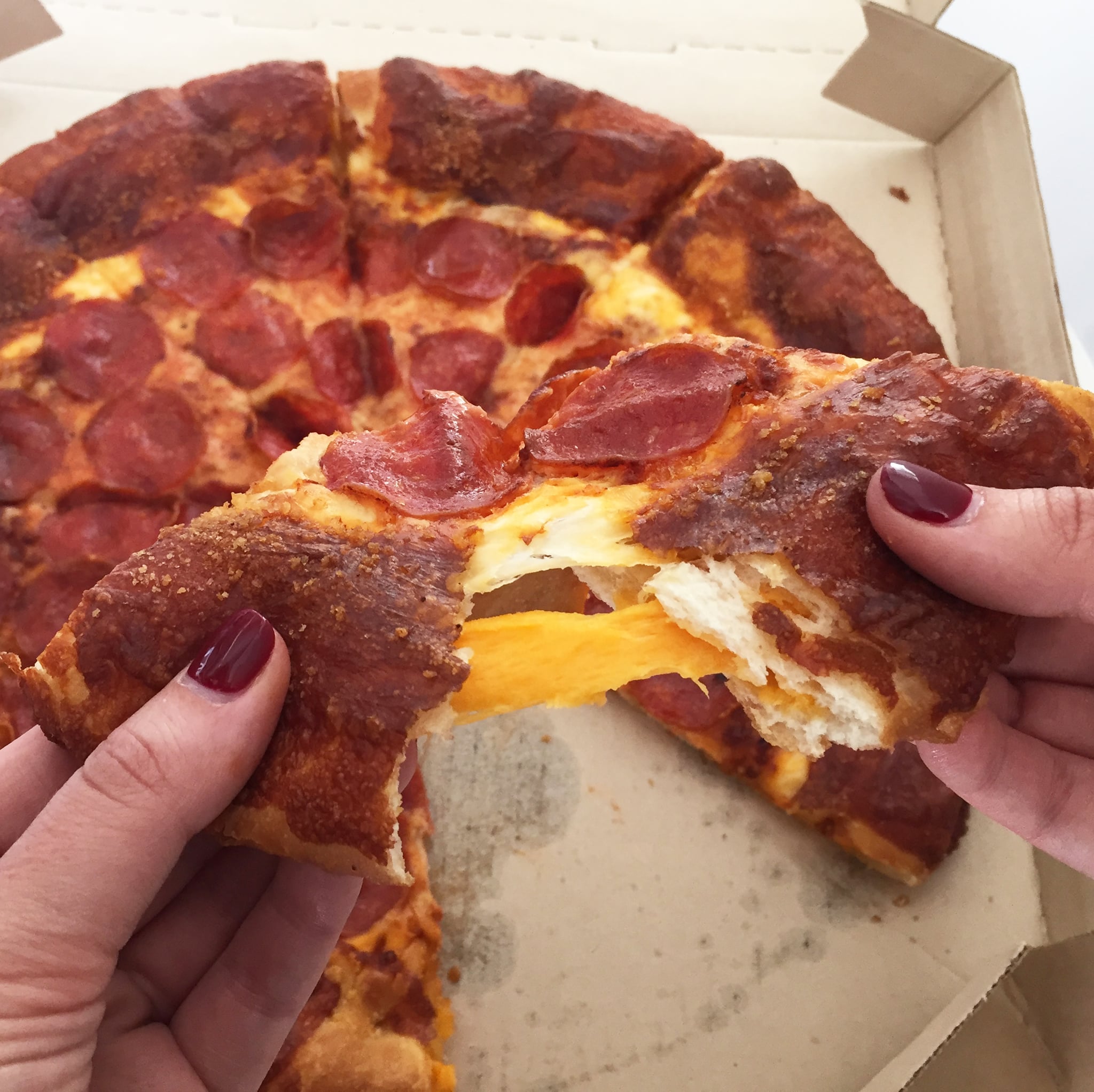 Image Source: POPSUGAR Photography / Brinton Parker
When Pizza Hut announced grilled cheese stuffed crust, we just about lost our cool. A classically cheesy pizza with a mozzarella- and cheddar-stuffed crust topped with toasted breadcrumbs? This ultimate food hybrid sounded almost too good to be true, so we put it to the test immediately.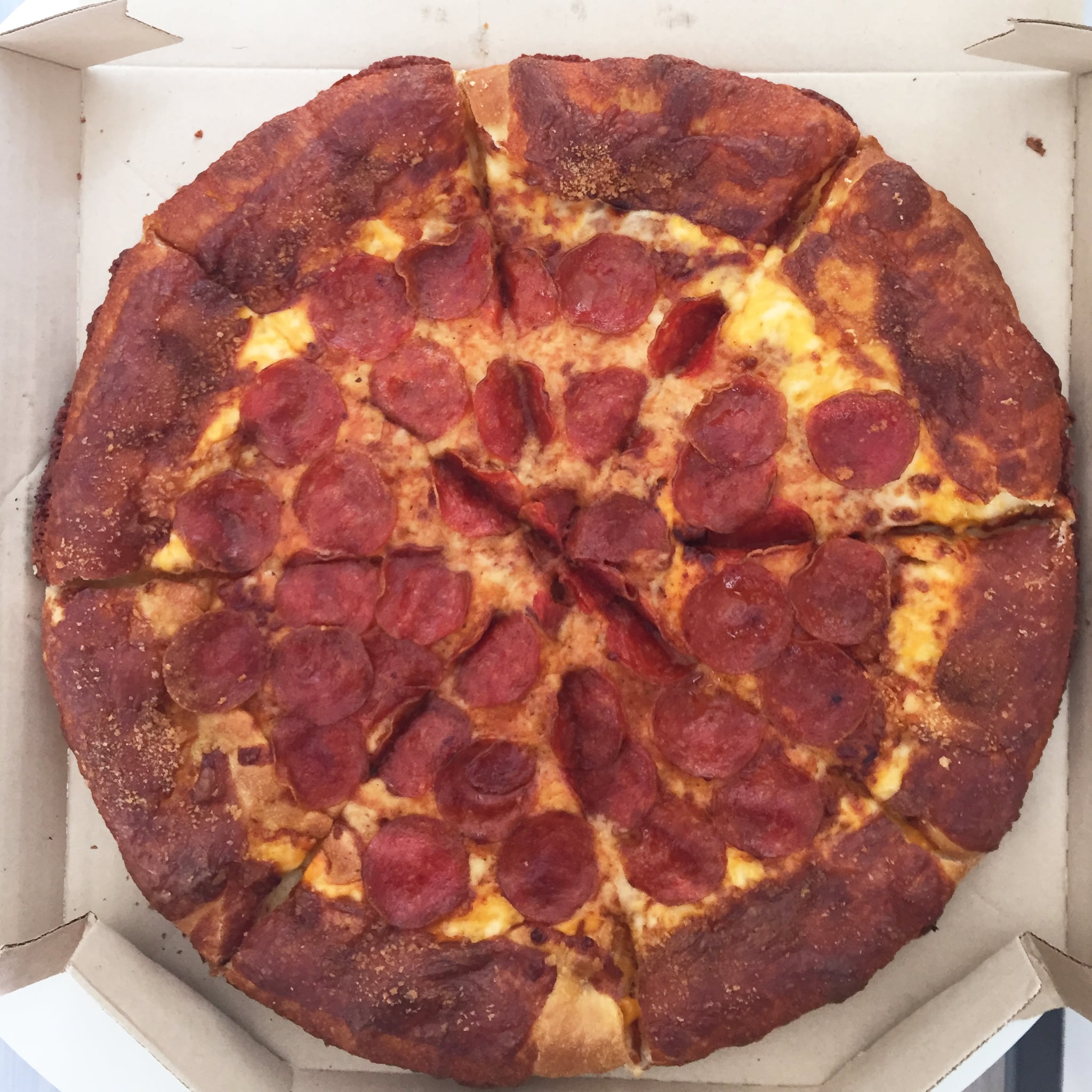 Image Source: POPSUGAR Photography / Erin Cullum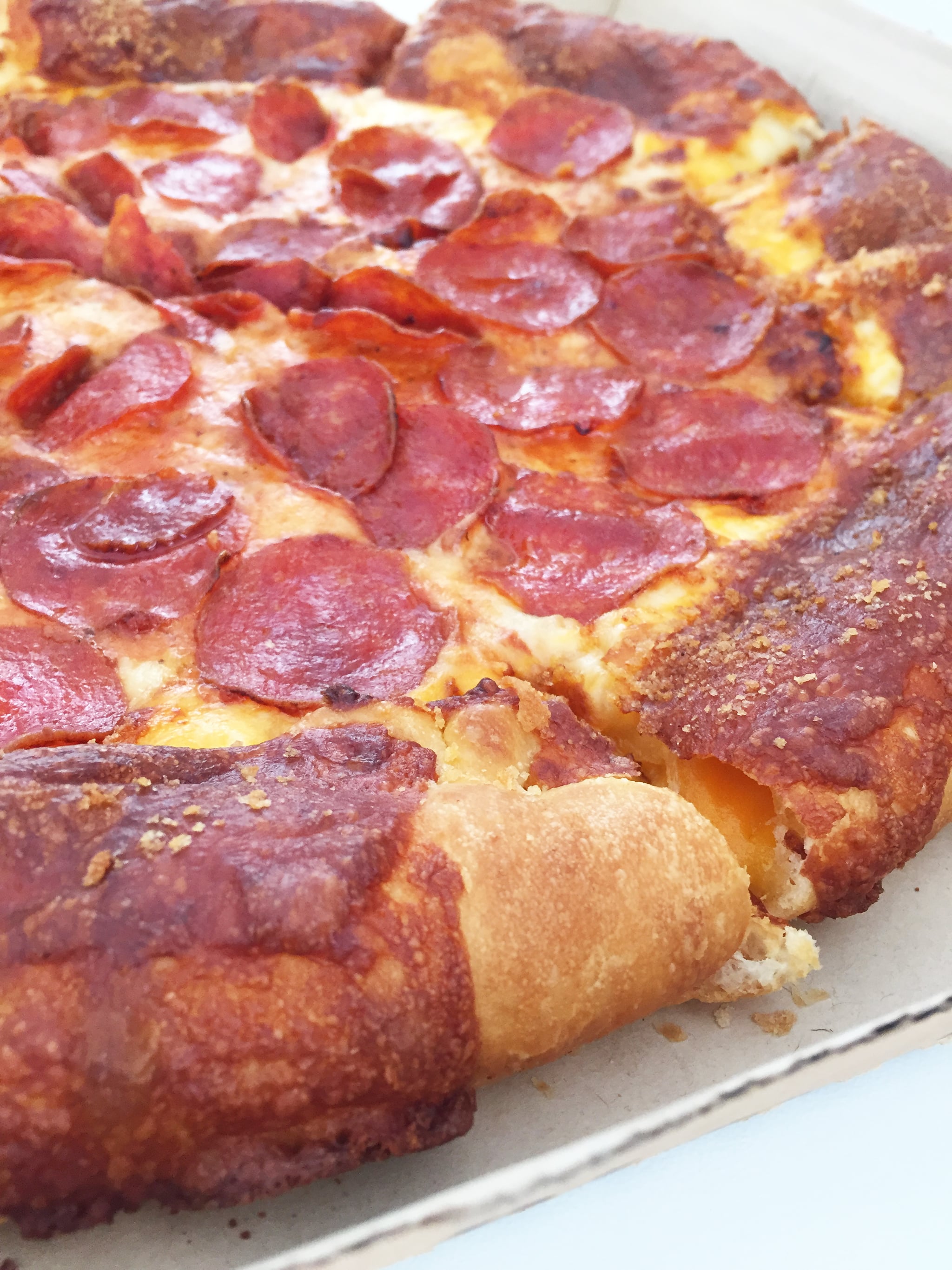 Image Source: POPSUGAR Photography / Erin Cullum
Not only is the crust stuffed with two kinds of cheeses, but it's topped with them too. You'll notice hints of orange melted around the crust, and the salty cheddar only enhances the quintessential flavor of Pizza Hut you already know. The most important thing to note is this pizza is best enjoyed hot so you can get the maximum amount of gooey cheese stretchiness (that cheese pull speaks for itself). If you let the pizza reach room temperature, the thick cheese stuffing gets a little hardened and is less enjoyable. Our reviewers' thoughts different a little, but the one thing everyone agreed on is they'd 100 percent order this to satisfy late-night, drunken munchies.
"Pretty good overall; the crust was such a surprise! It looks like the cheese you get in movie nachos but then has hints of garlic and was so good!"
"I love grilled cheese and pizza but not together. The cheese was a little too thick for me and I thought it was too much."
"While the crust doesn't taste like a quintessential grilled cheese (buttery white bread and American cheese), it's undeniably tasty and I love the addition of toasted garlic breadcrumbs.
Price: $13/Large one-topping pizza