Pizza Hut National Cheese Pizza Day Deal 2017
Pizza Hut Is Offering $5 Large Cheese Pizzas For 1 Day Only!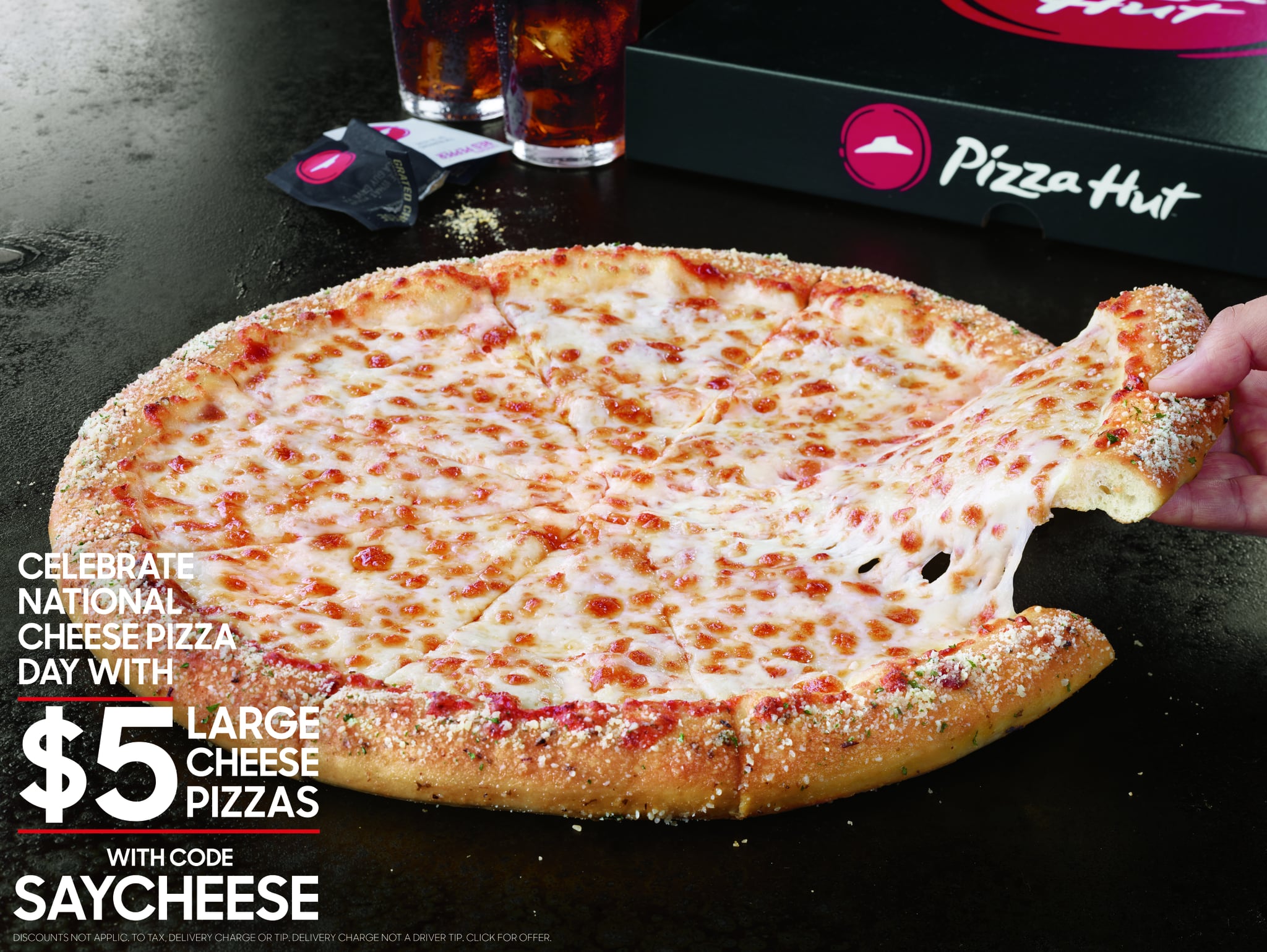 Source: Pizza Hut
The pizza gods have blessed us with an amazing Pizza Hut deal for National Cheese Pizza Day! To celebrate the very important cheese-focused holiday on Tuesday, Sept. 5, Pizza Hut will offer large cheese pizzas for just $5. All you have to do is use the code SAYCHEESE on Sept. 5, and the discounted pizza is yours. If a cheese-only pizza isn't your style, we probably can't be friends, but Pizza Hut is looking out for you, too. The company is offering 50 percent off menu-priced pizza orders placed through Pizza Hut's online ordering systems for carryout or delivery from Sept. 5 through Sept. 11. So go forth, grab your pizza-loving pals, and celebrate . . . because you deserve nice things!
Source: 20th Century Fox