Reactions to the New York Times Pea Guacamole
Everyone, Including the President, Hates On the NYT's Green Pea Guacamole
Who doesn't love the New York Times food section? The answer is everyone, at least for today as the publication tweeted out its recipe for green pea guacamole. The recipe caused such an uproar that even the president himself sided with the people on this one and tweeted his disapproval. The reactions to this seemingly innocent guac recipe are downright hilarious. You're going to want to add to the conversation. Trust us.
Add green peas to your guacamole. Trust us. http://t.co/7imMY9c2ph pic.twitter.com/oeOMt2qgmh

— The New York Times (@nytimes) July 1, 2015
Obama took time away from his health care Twitter talk to address the obvious:
respect the nyt, but not buying peas in guac. onions, garlic, hot peppers. classic. https://t.co/MEEI8QHH1V

— President Obama (@POTUS44) July 1, 2015
This is a legitimate question:
@nytimes hacked?

— Farhad Manjoo (@fmanjoo) July 1, 2015
Others just blamed Canada
@nytimes #BlameCanada #CanadaDay

— Christina Jones (@ATXChristina) July 1, 2015
Pea puns a plenty
@Lahlahlindsey @nytimes PEAS delete this! hahahahahahaha...umm.

— Patrick Keefe (@patrickkeefe) July 1, 2015
.@Lahlahlindsey @702HyPER702 Because unlike you, hippie, I am unwilling (•_•) ( •_•)>⌐■-■ (⌐■_■) to give peas a chance

— Hayes Brown (@HayesBrown) July 1, 2015
NYT may have lost some of its credibility . . .
@nytimes you guys are being really offensive and tbh I'm contemplating an unfollow

— William Turton (@WilliamTurton) July 1, 2015
And its identity
@nytimes What happened to you? I don't even know you anymore.

— pourmecoffee (@pourmecoffee) July 1, 2015
Melissa Clark tried to step in . . . but it was too late
hey people, the peas in guacamole recipe is by @ABCCocina - I didn't create it. And it's delicious! @nytfood

— melissa clark (@MelissaClark) July 1, 2015
People expressed the betrayal
@nytimes pic.twitter.com/ay46eqODaW

— Kevin O'Keeffe (@kevinpokeeffe) July 1, 2015
And told it like it is
@nytimes gtfo

— Alex Fitzpatrick (@AlexJamesFitz) July 1, 2015
Others pleaded for NYT to take it back
@nytimes don't do this.

— BuzzFeed (@BuzzFeed) July 1, 2015
Foodies crushed this idea immediately
@nytimes Possibly the worst food advice ever.

— David Saleh Rauf (@davidSrauf) July 1, 2015
@nytimes This advice is wrong and also bad

— Vincent Bevins (@Vinncent) July 1, 2015
Ain't nobody got time for this recipe
@erikmal @nytimes harvesting avocados takes time erik

— Lana Berry (@Lana) July 1, 2015
The Internet satirized the #NYTrecipes "trust us" tweet
"Put potatoes in your ice cream. Trust us." #NYTrecipes

— James H (@nobius) July 1, 2015
Try broken glass in your tunafish. #NYTrecipes

— Graham Campbell (@GrahamCC) July 1, 2015
@nobius Put NYT's guacamole in the trash. Trust us. #NYTrecipes

— Devin Brown (@TexasDevin) July 1, 2015
And no one wanted to even talk about the elephant in the room
@nytimes are we even going to address the sunflower seeds?

— kept_simple (@kept_simple) July 1, 2015
NYT's response to the Twitter eruption
7 other guacamole recipes: http://t.co/NTNkYdt9Yo 5 other pea recipes: http://t.co/ecsblpBtgC

— The New York Times (@nytimes) July 1, 2015
Followed by this article defending the peacamole's five-star rating
Where's a face-plant emoticon when you need one?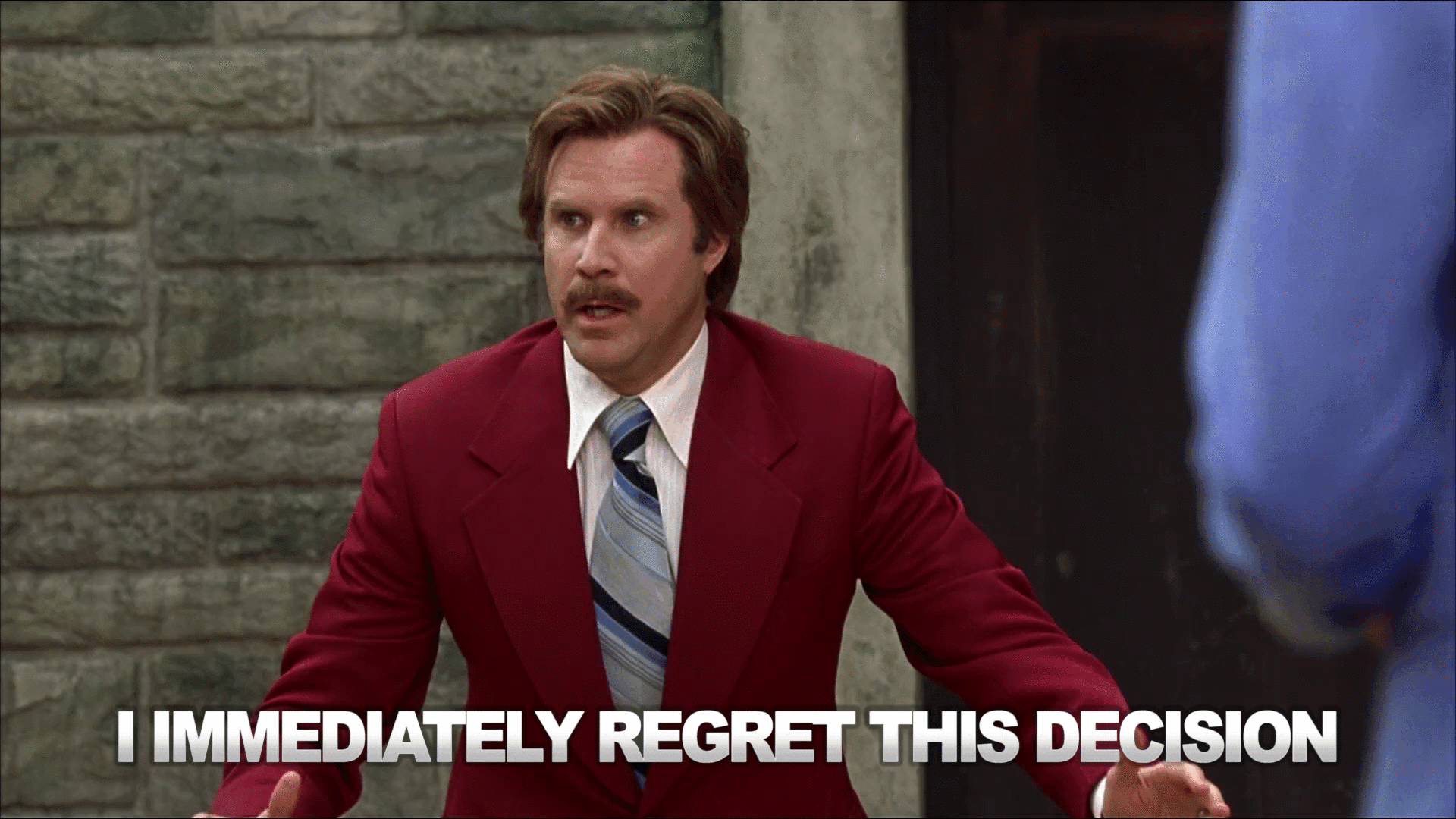 Source: DreamWorks