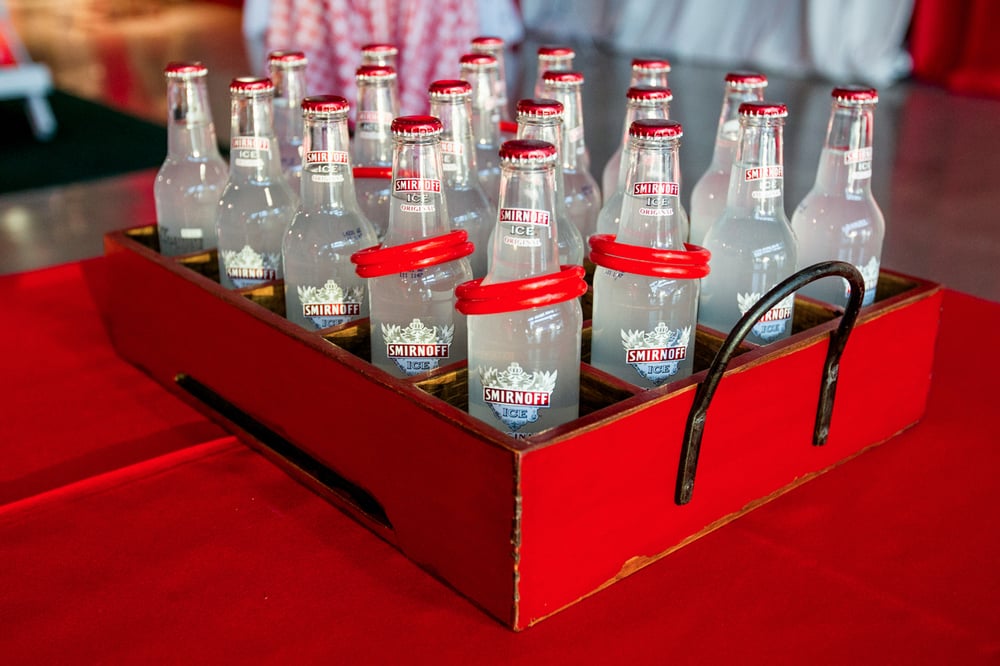 Grabbing a mixed drink is easy when you're out on the town, but making a bar-worthy cocktail at home can be kind of a hassle — especially if you're lacking the ingredients or supplies.
Enter Smirnoff Ice®, ready-to-drink malt beverages inspired by the trendy mixed cocktails you love. We made them the centerpiece of our recent Ladies With Game Tailgate events, where besties from NYC to New Orleans to San Diego raised a glass to friendship and fun — and we know they'll be a guaranteed hit with your own good-time gang. Choose from over 20 fun, fruity Smirnoff Ice® flavors, or try these supereasy suggestions to take them up a notch (no fancy bartending skills required)!
Smirnoff Ice® Screwdriver
You don't need OJ in the fridge or even vodka at the bar to enjoy this classic citrus-based highball on a moment's notice.
Easy upgrade: No bartending skills? No problem. Make a name for yourself with this make-ahead recipe for Smirnoff Ice® Screwdriver Sangria punch. Soak oranges, lemon, and peach slices and one bottle of Butterfly Kiss Pinot Grigio wine for six to 12 hours. Pour in punch bowl and stir in one bottle of Smirnoff Ice® Screwdriver. For a stylish, retro touch, throw a couple of colorful paper straws in your mason jar.
Serving Size: 6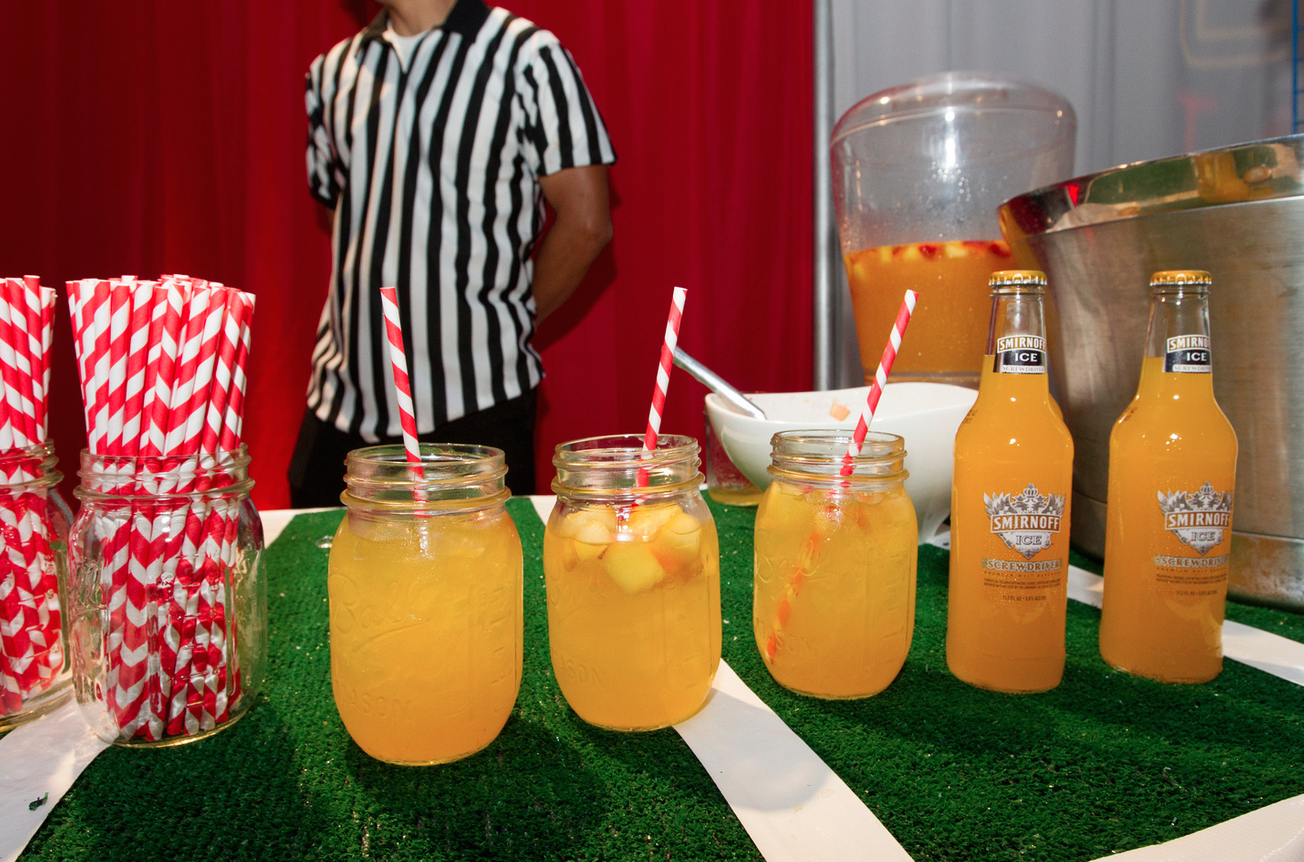 Smirnoff Ice® Original
Smirnoff Ice® is the new beer! Keep a six-pack in the fridge and enjoy the crisp citrus taste with dinner or while watching the big game.
Easy upgrade: Introduce friends to a zesty beverage and be the tailgate MVP. Pour a bottle of chilled Smirnoff Ice® Original into a pint glass and accessorize in your favorite team's colors for a personal touch. Instant touchdown!
Serving Size: 6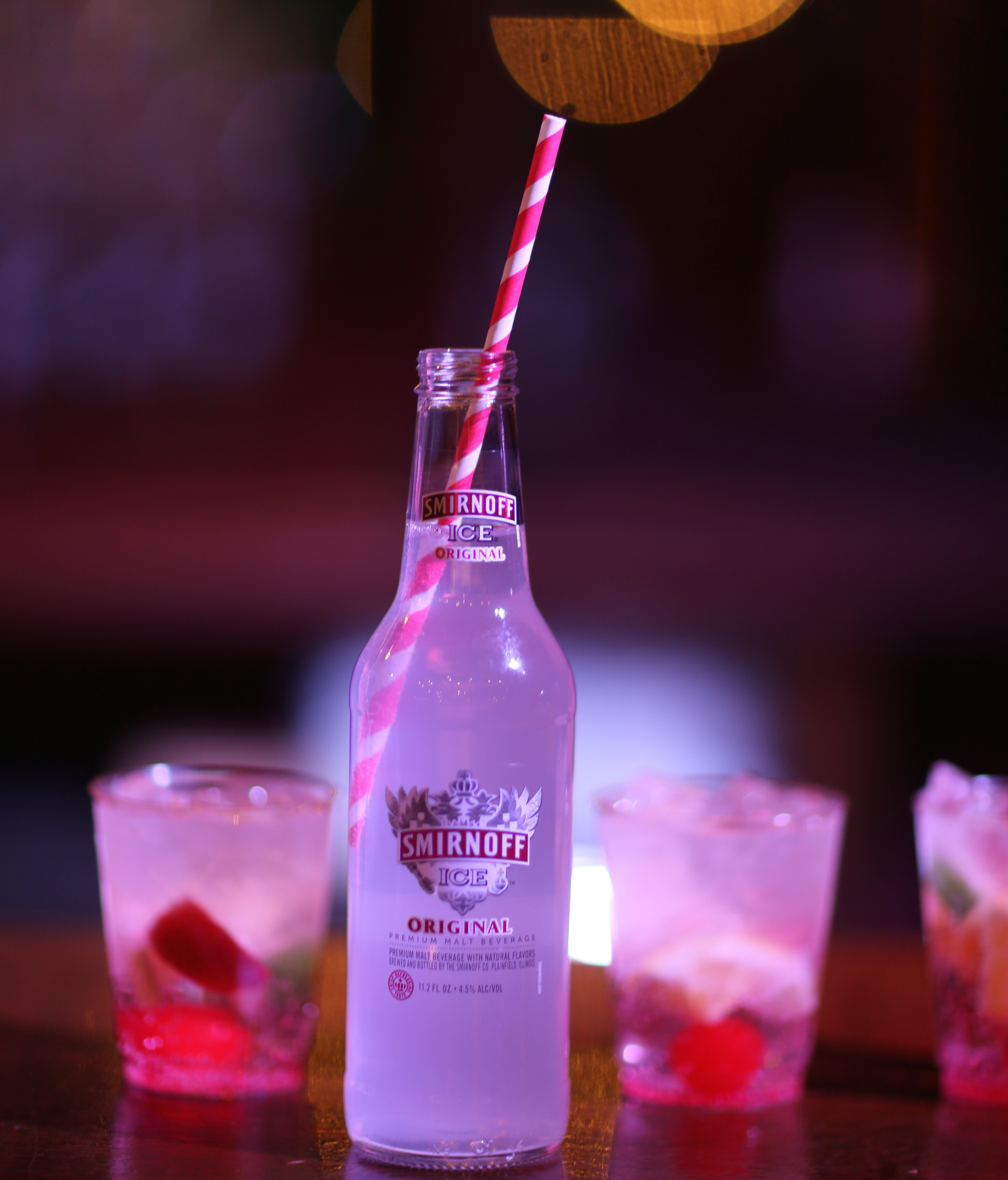 Smirnoff Ice® Green Apple
Not too sweet and not too tart, the crisp, juicy apple flavor is just right for a cozy night of binge-watching or poker night with the girls.
Easy upgrade: Fall activities are twice as nice with a Smirnoff Ice® Green Apple Preparada in hand. Layer your choice of fresh fruit (strawberries, pineapple, orange, raspberries), and pour over ice. Add Smirnoff Ice® Green Apple, stir, and garnish with fruit as desired.
Serving Size: 1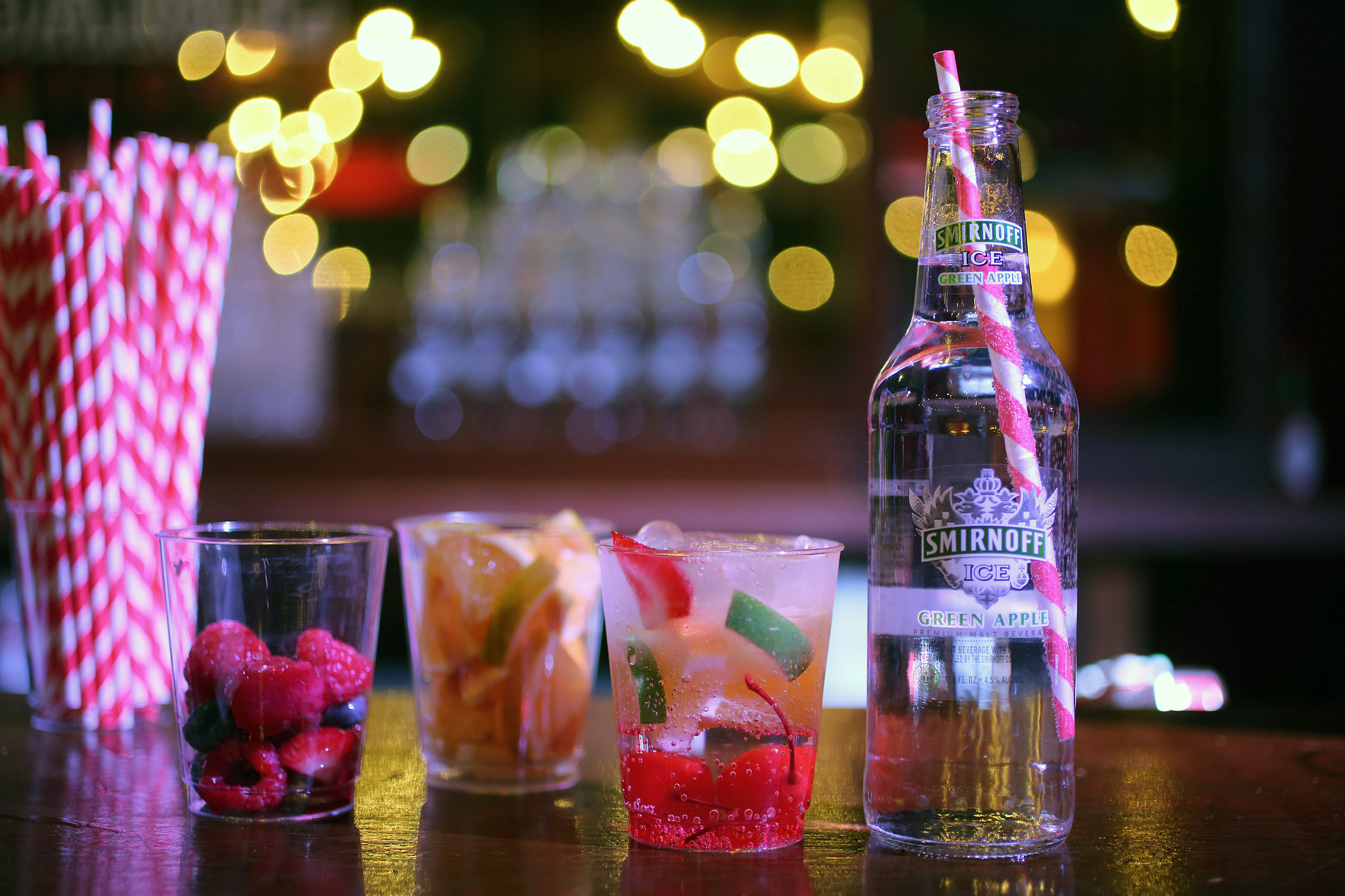 Smirnoff Ice® Peach Bellini
Give a toast with the most! This sophisticated blend of peach with a hint of raspberry is the perfect way to celebrate your latest milestone.
Easy upgrade: Dress to impress — simply pour Smirnoff Ice® Peach Bellini into a glass Champagne flute, and garnish with a couple of peach slices. Cheers!
Serving Size: 1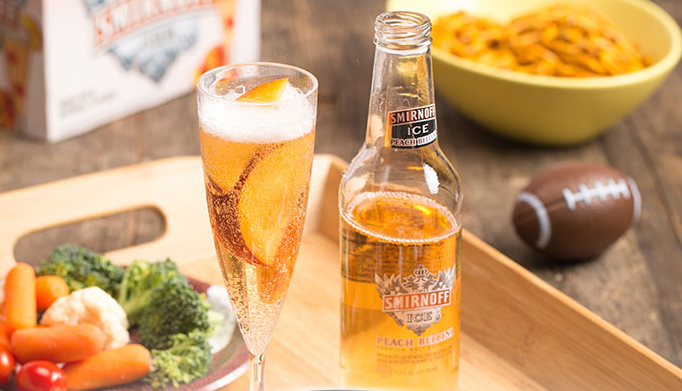 PLEASE DRINK RESPONSIBLY. PLEASE ONLY SHARE THIS WITH THOSE 21+. SMIRNOFF ICE PREMIUM FLAVORED MALT BEVERAGES. ©2014 THE SMIRNOFF CO., NORWALK, CT.