Spaghetti Cooked in Red Wine
I Tried the Viral Red Wine Spaghetti Recipe, and Here's What Happened

Since both cooking spaghetti in tomato sauce and Martha Stewart's one-pot pasta hack turned out to be total failures, I had to see if the same was true for Food and Wine's spaghetti cooked in red wine. Spoiler alert: it was the opposite. Thousands of people, like me, were intrigued by the publication's recipe video that went viral on Facebook, so I had high hopes that the pasta would taste as delicious as it looked. The verdict is in, and all I can say is this fast and easy dish will no doubt be added to my regular dinner rotation.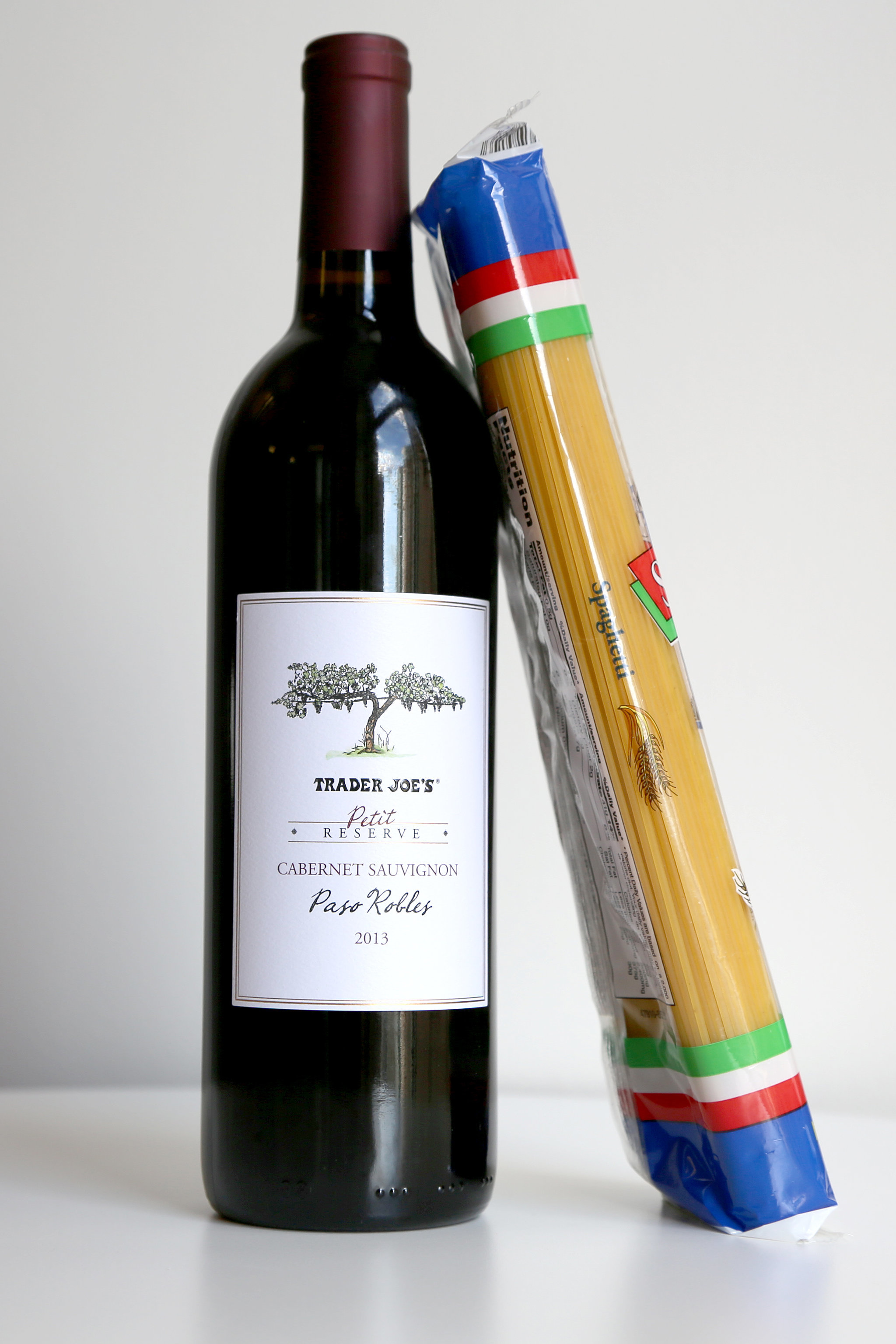 The recipe involves simple pantry staples (salt, olive oil, garlic, red pepper flakes, parsley, walnuts, and parmesan), but the red wine adds a slightly sweet, rich flavor that's unlike anything you've had before. I used Cabernet because that's what I like drinking, but you could use any dry red wine. You boil an entire bottle of wine (plus a little more from a second bottle) with a few cups of water before cooking the pasta al dente. The fascinating part is the noodles transform colors as they cook. What starts as regular spaghetti quickly develops a deep, purplish red as it absorbs the liquid. Many of our tasters mistook the noodles for whole-wheat spaghetti and even soba.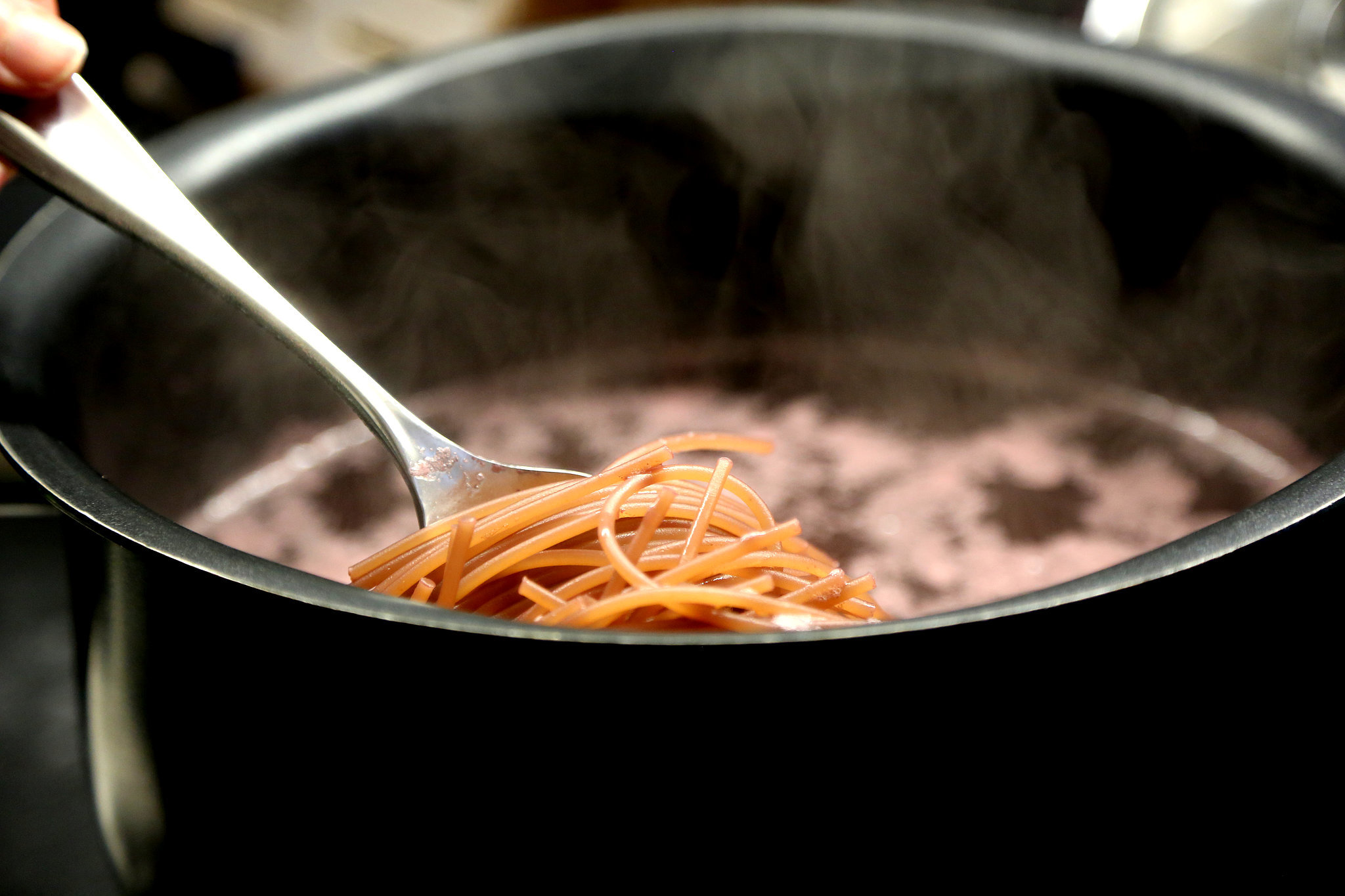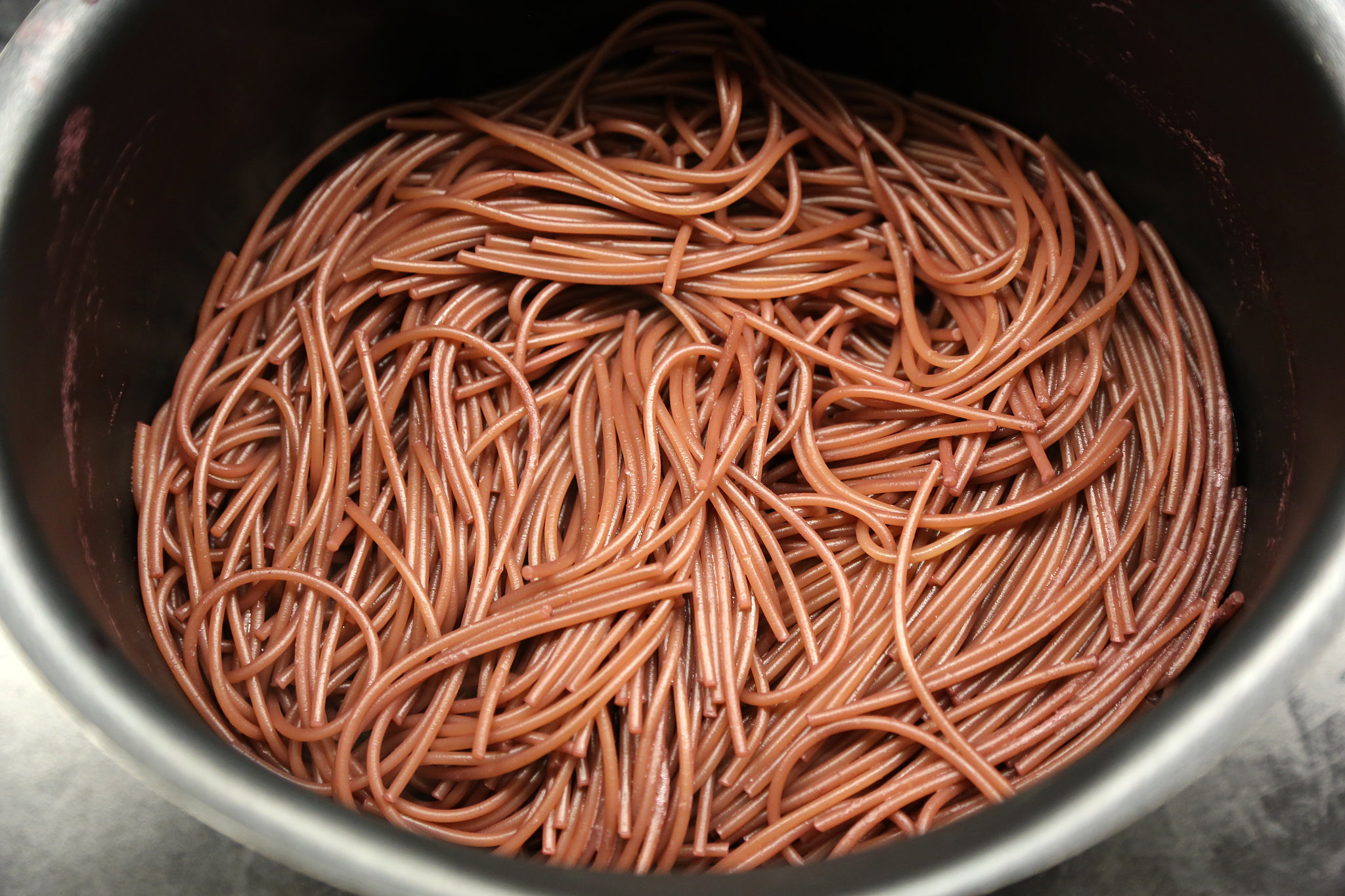 As a hardcore pasta-lover, I was pleasantly surprised how light, flavorful, and sophisticated this pasta dish turned out. I'm obsessed, but I'm not the only one. Other taste testers (aka my co-workers) made comments like, "I love this. I can't get enough." "Simple and tasty." "Literally amazing."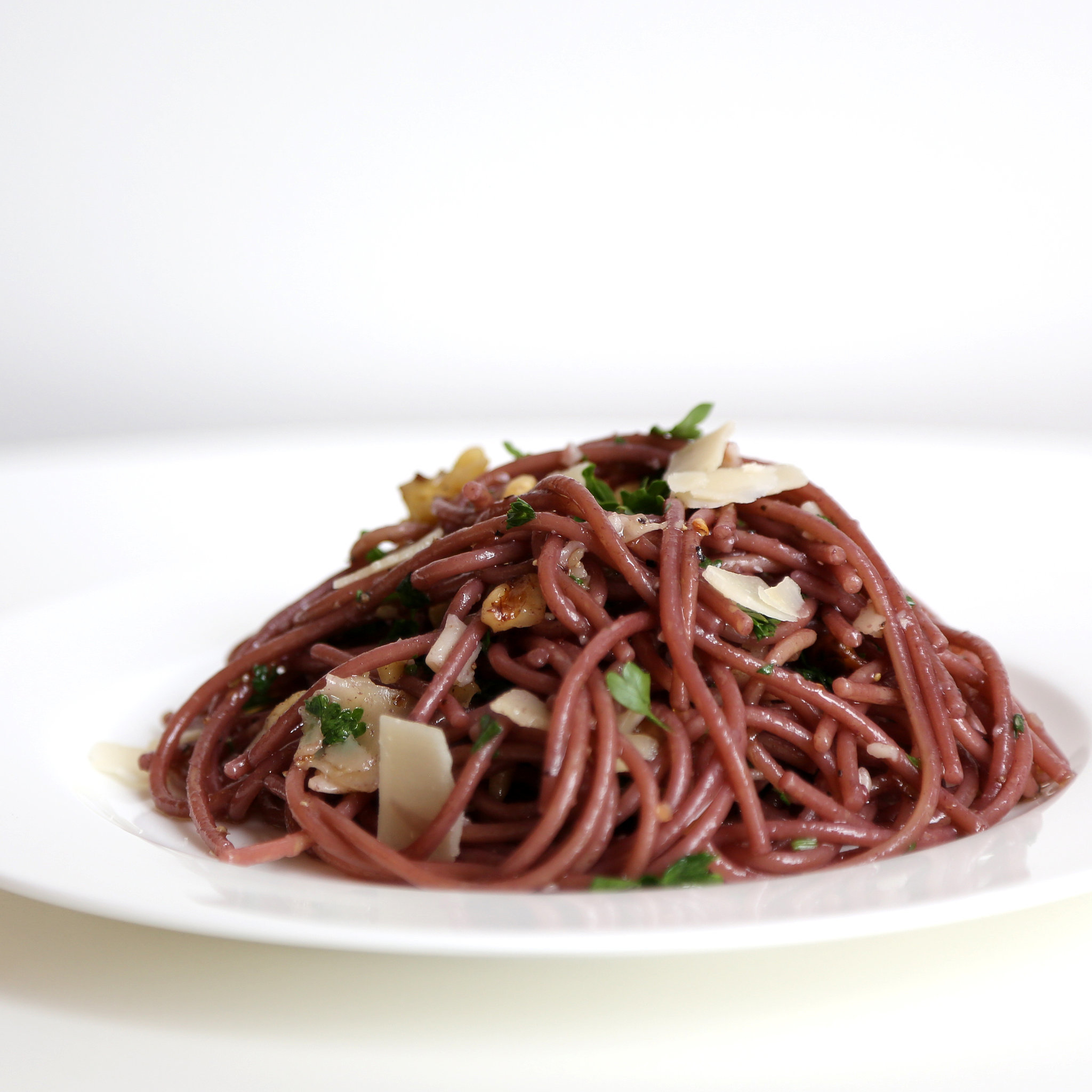 So, without further ado, it's your turn to try this amazing technique.
Get the recipe: spaghetti cooked in red wine
Image Source: POPSUGAR Photography / Erin Cullum