Starbucks Fall Menu 2016
The Best Starbucks Pumpkin Pastries to Pair With Your PSL This Year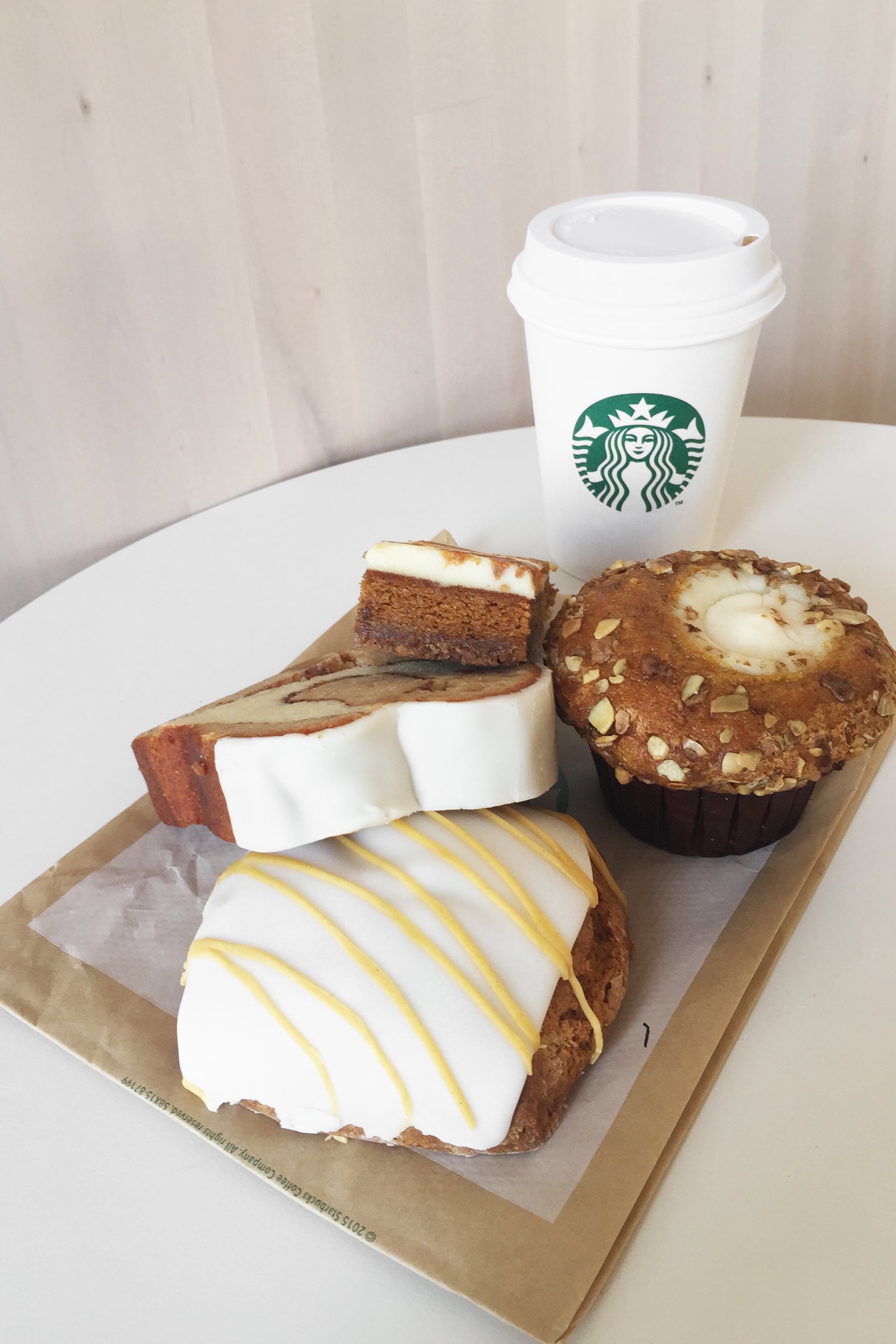 Pumpkin spice products hit shelves earlier than ever this year, but we can say it's officially pumpkin season because the original beverage is back. I'm talking about Starbucks's pumpkin spice latte of course, and if you say you're not excited about strolling on a crisp Fall day with a PSL in hand, you're probably lying. This year the coveted latte is better than ever for a couple reasons. One is that Starbucks replaced artificial coloring with real pumpkin last year, and the other is that Starbucks just started offering almond milk, so there are more options for every preference. What makes the coffee chain even more destination-worthy this Fall is its notable seasonal menu that includes a new Chile Mocha, a Salted Caramel Mocha (better than a regular mocha thanks to its salty hint), and plenty of seasonal pastries. We tried them all so that you have a better idea of what you'll want to pair with your PSL the next time you make a Starbucks run.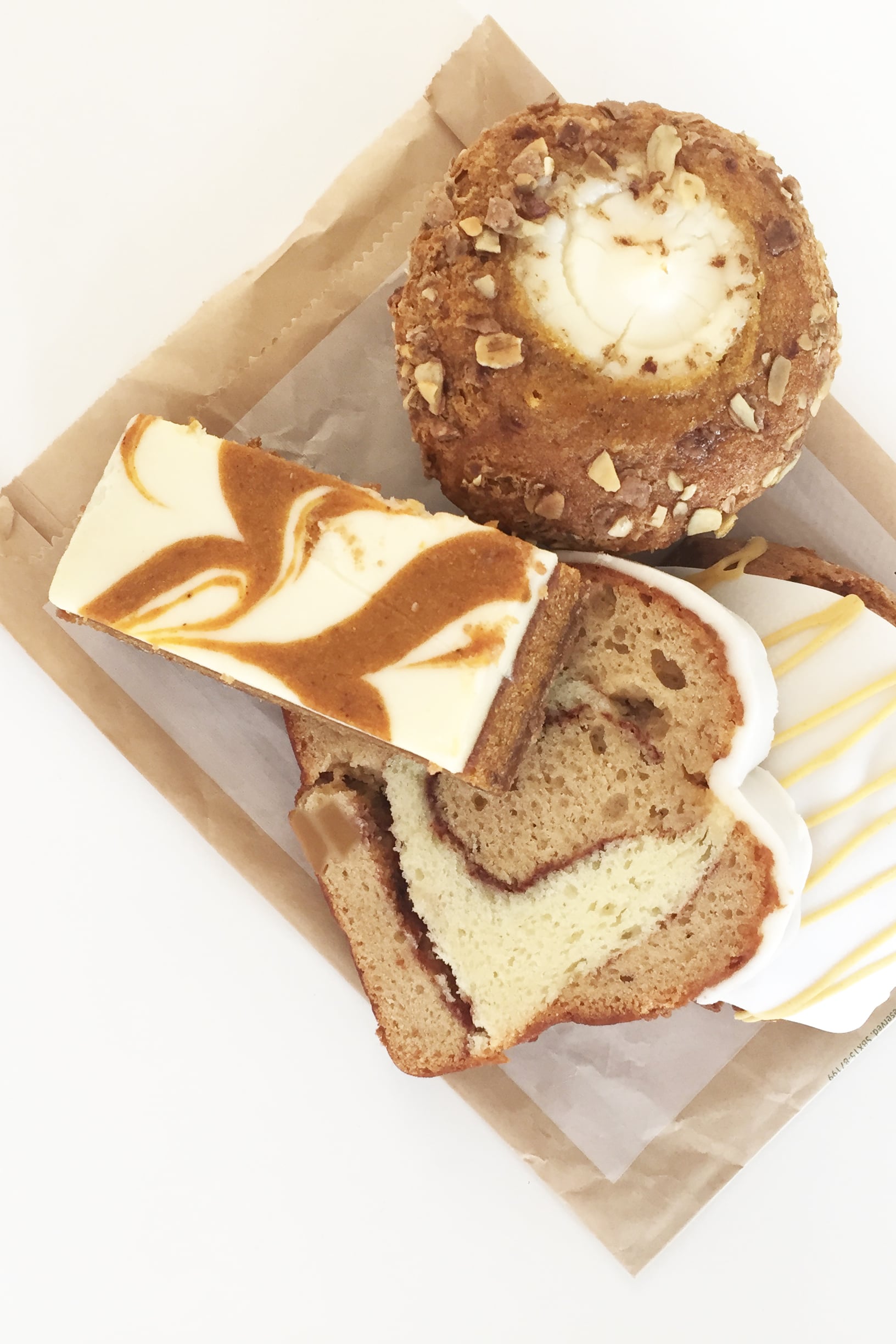 Pumpkin Cheesecake Bar ($3)
While the marbled pumpkin cheesecake bar sure is Instagrammable, it got a unanimous "meh" from our tasters. The cream cheese layer is really dense and would taste better with more pumpkin flavor.

Pumpkin Cream Cheese Muffin ($3)
So much yes for this pumpkin muffin filled with cream cheese. If you'd rather not spend the time making your own pumpkin spice muffins, this is the next best thing for a quick breakfast. The spices (like nutmeg and cinnamon) are prominent, and the muffin itself is perfectly moist. The cream cheese center is the icing on top.

Apple Pound Cake ($3)
Not much of a pumpkin fan? You'll love this spiced apple pound cake. Made with real chunks of apple, this sweet slice of apple-cinnamon cake is glazed with a vanilla frosting that makes it even more of a treat.

Pumpkin Scone ($3)
This is undoubtedly Starbucks's best pumpkin pastry. The scone is pleasantly crumbly but not dry, and the spiciness of the pastry rounds out the sweetness of the vanilla glaze. Pair this with your latte, and you'll be in pumpkin spice heaven.

Image Source: POPSUGAR Photography / Erin Cullum