Starbucks Underfilled Lattes Lawsuit
Starbucks Is Being Sued For Something That Probably Happens to You Regularly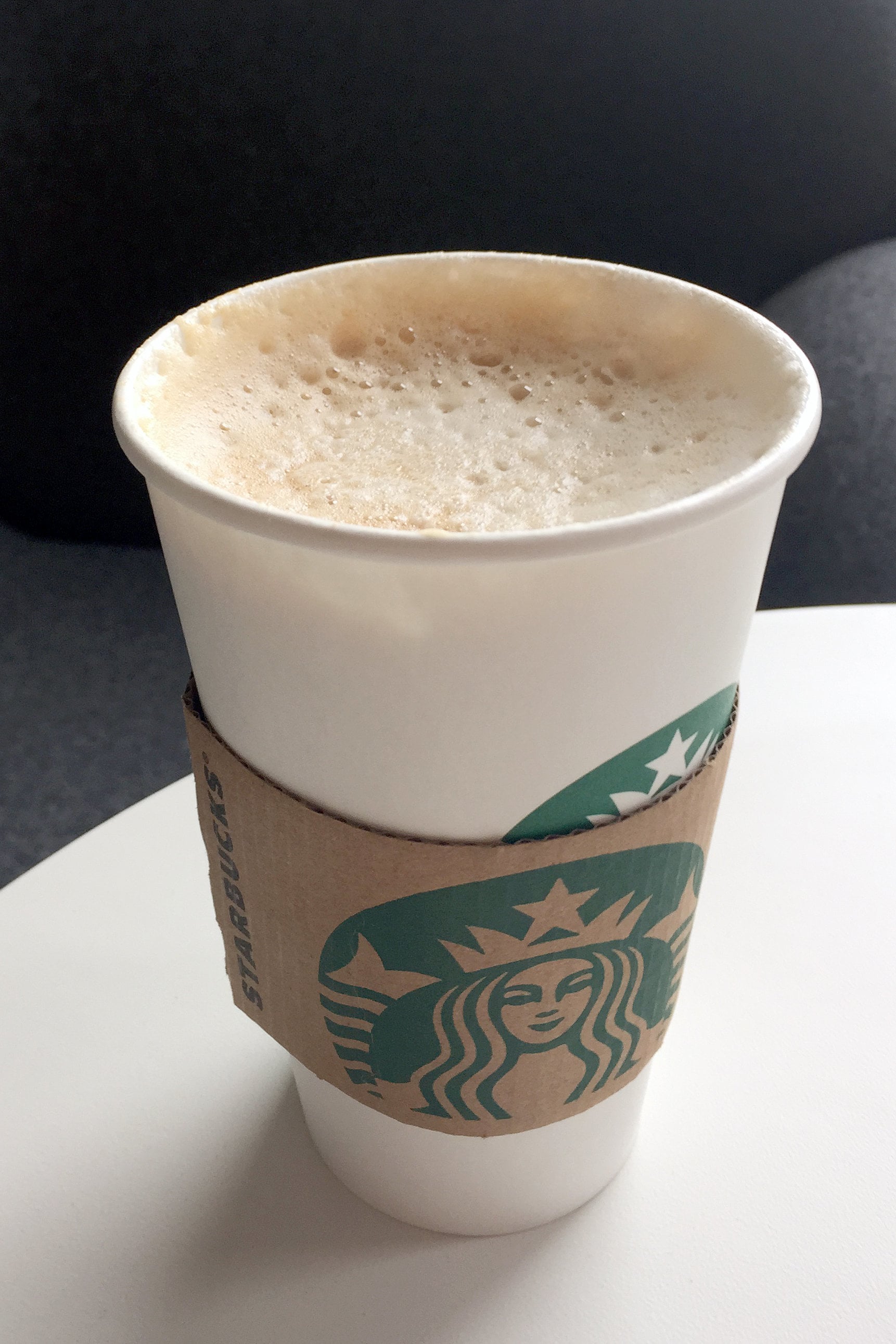 "No foam" is something you've heard before if you've ever waited in line at Starbucks, and you might think it's a pesky request from people who like to be complicated. But as it turns out, those people are smart, because Starbucks is being sued for underfilling its lattes. Two people from Northern California filed the class-action lawsuit after compiling evidence that suggests Starbucks has a system that results in its lattes being 25 percent smaller than the menu claims (i.e., you're not really getting 16 ounces of liquid in your grande latte).
"Starbucks lattes are made from a standardized recipe, which Starbucks instituted in 2009 to save on the cost of milk — one of its most expensive ingredients," the lawsuit explains.
The lawsuit not only claims that the drinks are underfilled because of the excessive amount of foam but also because the size of the cups doesn't match up with the promised ounces in each drink. Here's how they break it down. "The serving cups used by Starbucks for its Lattes are simply too small to accommodate the fluid ounces listed on Starbucks' menu. For example, the serving cup used for Grande beverages holds exactly 16 fluid ounces, when completely full. However, Starbucks' standardized recipe for its Grande Latte calls to fill the serving cup up to 1/4 inch below cup rim.'"
If we're being honest, we've totally had similar experiences at Starbucks and have made it a point to ask for less foam than the standard. Eater reached out to Starbucks for comment, and a Starbucks spokesperson said, "We are aware of the plaintiffs' claims, which we fully believe to be without merit. We are proud to serve our customers high-quality, handcrafted and customized beverages, and we inform customers of the likelihood of variations."
Have you found results consistent with these claims, or do you think this lawsuit is taking it way too far?
Image Source: POPSUGAR Photography / Anna Monette Roberts