Taco Bell Saving Original Building
Anything For Tacos: Taco Bell's Drastic Move to Save Its First Location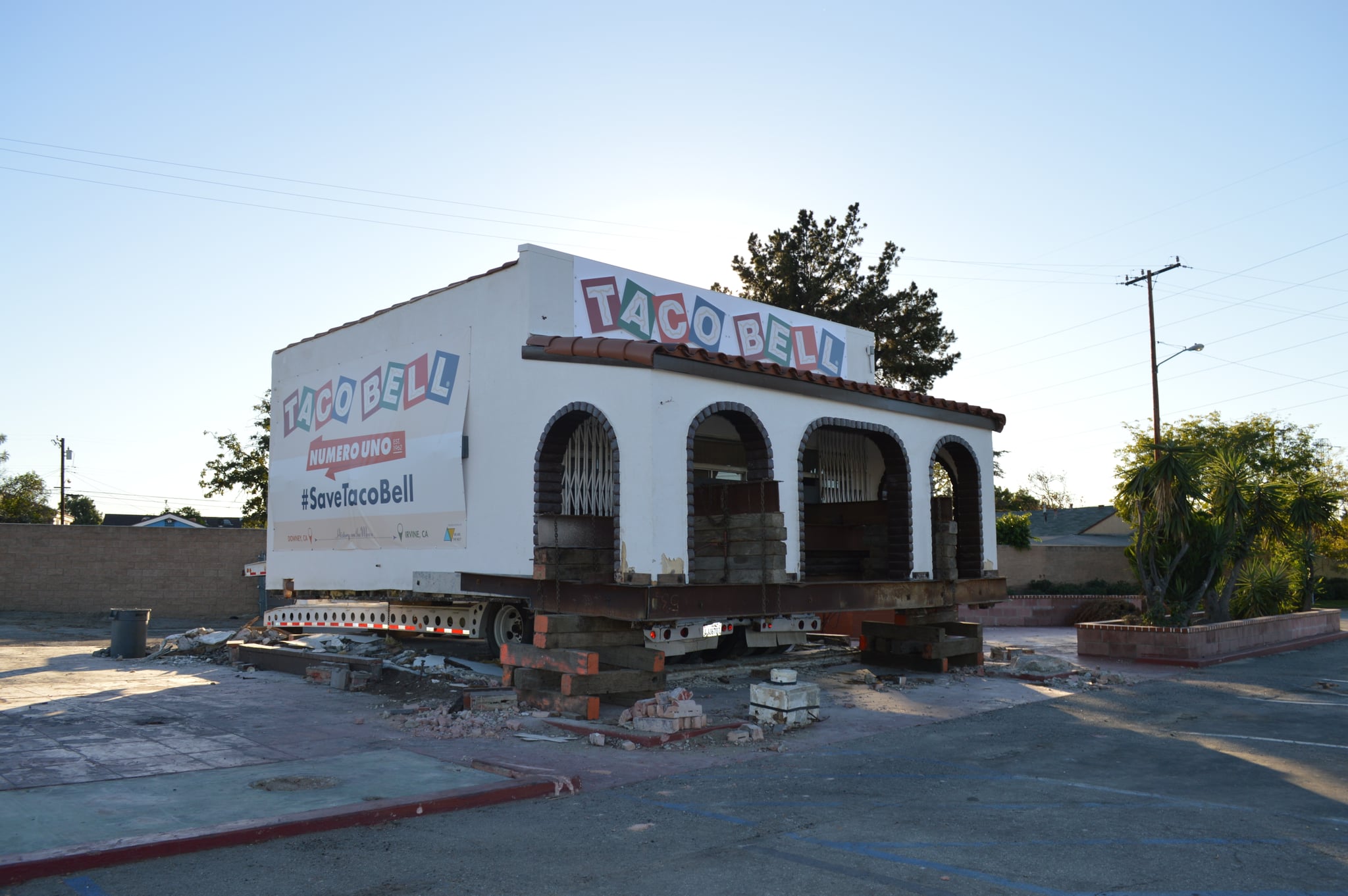 There are some things that aren't worth fighting for, and then there's Taco Bell. The beloved chain is taking major action to preserve its first-ever location (known as Numero Uno, of course!) that would otherwise be demolished onsite.
If you're curious about the details, here's a brief history lesson of the glorious, late-night favorite.
In 1962, entrepreneur Glen Bell opened the first Taco Bell in Downey, CA, which would later become known as Fast Food USA. The location thrived for over 20 years before the building was replaced by multiple independent taco shops. Now, the owners of the land are redeveloping it and will demolish everything, so the Taco Bell team is taking the matter into its own hands. The entire building will be lifted and transported to the company's headquarters in Irvine, CA. The best part? You can watch the entire process through a live stream on Thursday night (seriously — the stream is already up).
"The historic shop will then remain on property as the company plans for the building's restoration and future use," a Taco Bell representative said in a statement. Long live the Crunchwrap Supreme!