Tchiaca Organic Tapioca Pearls
What Does Organic Boba Taste Like?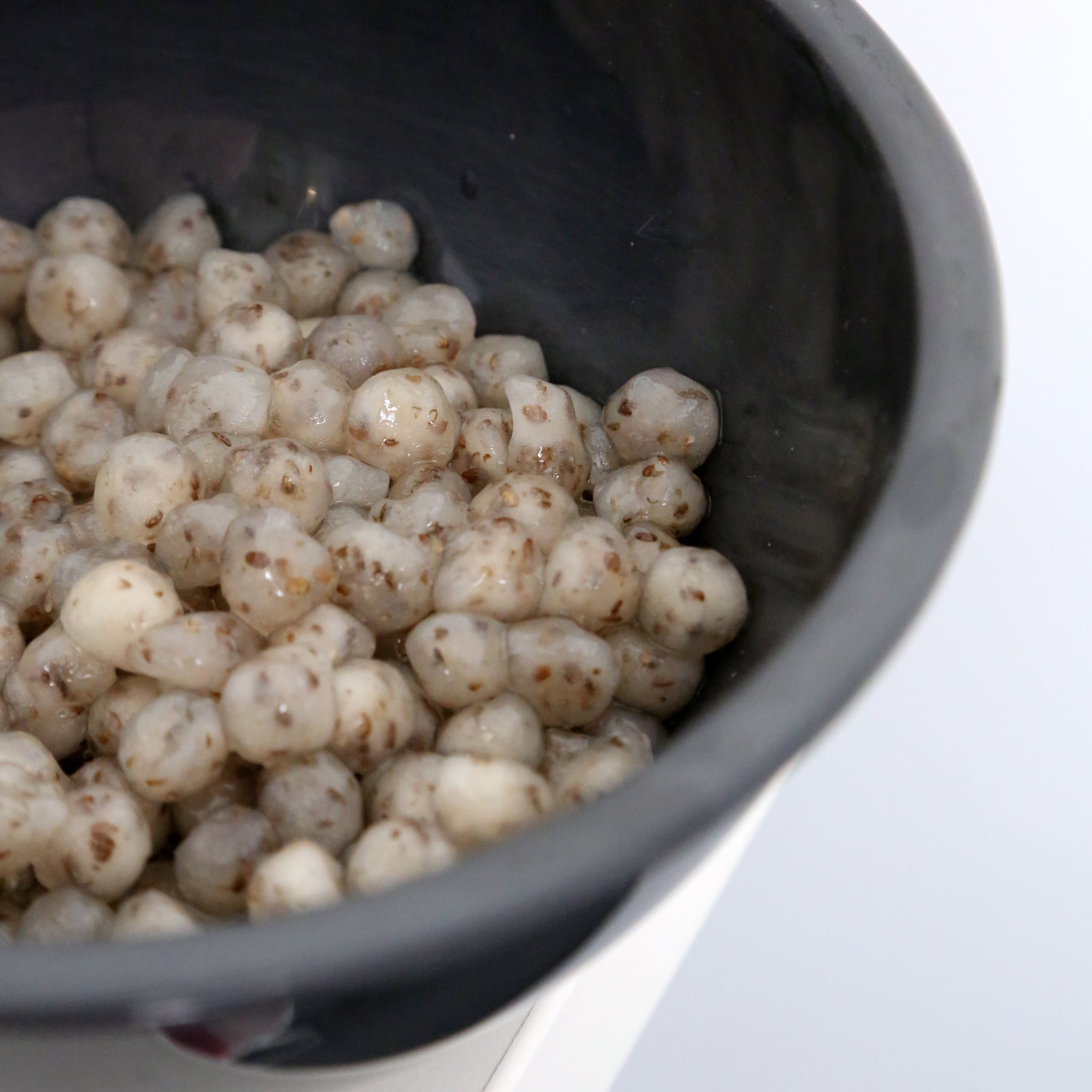 Boba, or tapioca pearls used in bubble tea drinks, have been the subject of some controversial health claims over the past few years. That's why Pulse Cafe created Tchiaca, an organic tapioca/chia-seed hybrid. Though the pearls are only currently available at LA storefront, the cafe sent us some pearls to try.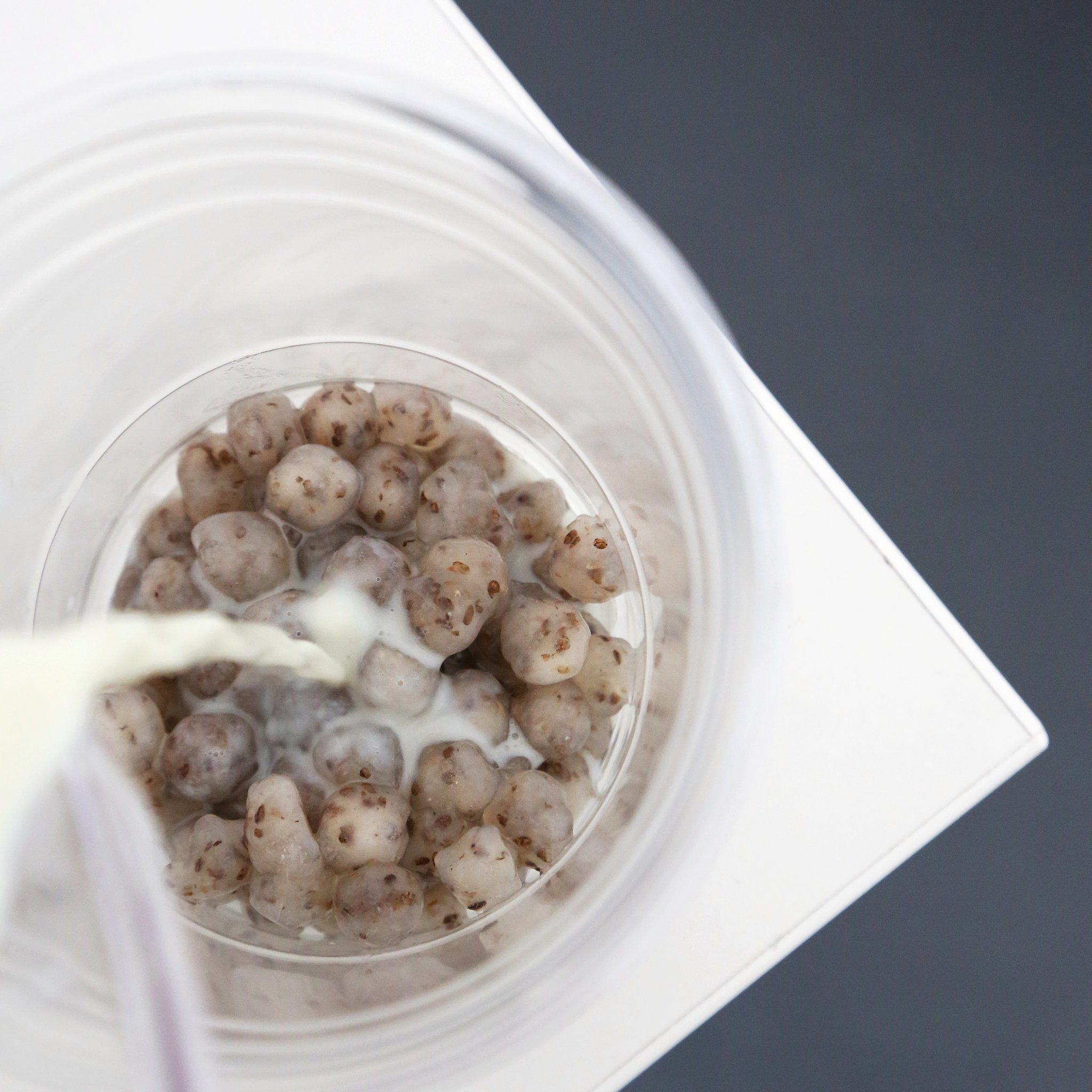 Traditional boba is boiled in water like pasta, then stored in a simple syrup for several hours to sweeten it up and keep it chewy. Since we only had a little bit of boba to try, we didn't store the Tchiaca in any sweet solution. This contributed to a chewy, though somewhat flavorless boba. Unlike the slippery, slimy texture of traditional boba, the organic boba had some crunchy, fibrous parts from the chia seeds. It was akin to eating something whole grain.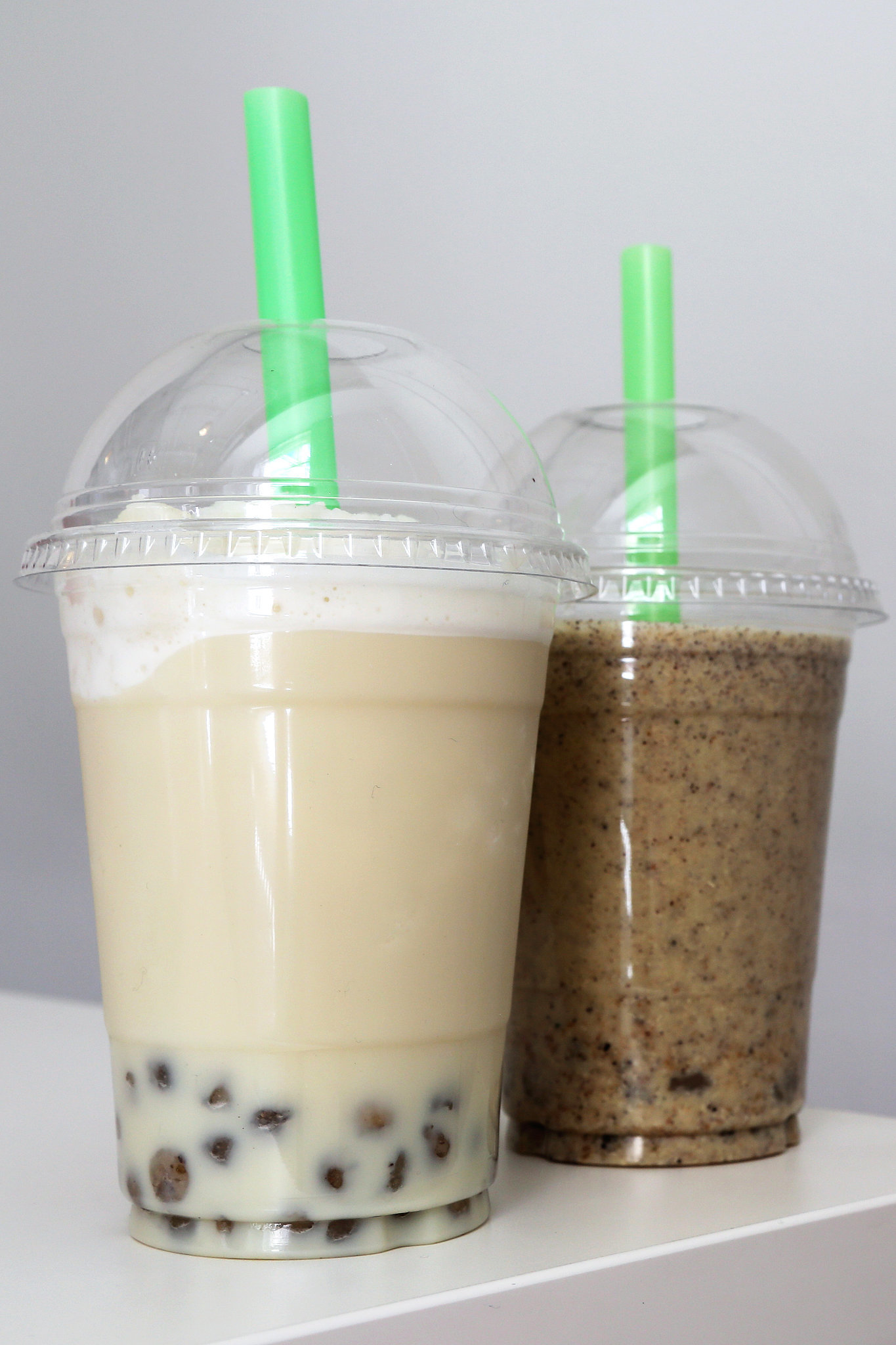 The team kindly shared a blended drink recipe from its storefront, as pictured to the right, but we preferred a more familiar way: milk and sweetened tea, blended with ice. The organic boba took on the flavor of milk tea, but the grainy texture took a little time to get used to. In addition, the pearls shriveled and became denser and chewier due to the cold temperature. Perhaps Tchiaca tastes best in hot tea! Or maybe we just didn't cook the pearls long enough.
Still, we congratulate Pulse Cafe on its innovative product and hope to one day see it available in health food markets. If visiting LA and you're a fan of healthified versions of things, then Pulse Cafe's organic Tchiaca is worth slurping.